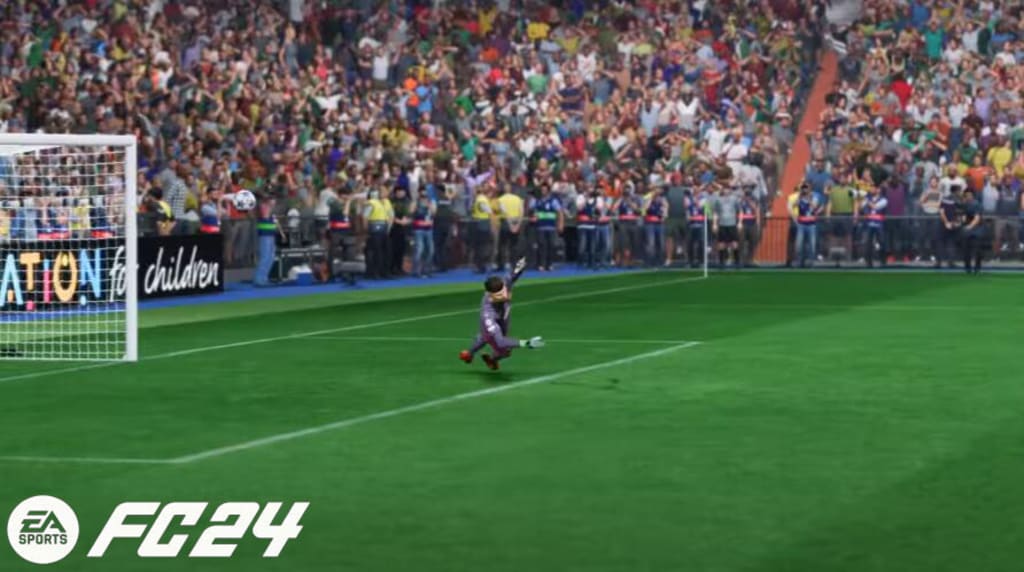 The Best Goalkeeper in FC 24: Who Can Save Shots?
The task of selecting the best goalkeeper in FIFA FC 24 is a nuanced and subjective endeavor, dependent on individual playstyles, team chemistry, and the game's intricate mechanics.
Choosing the right goalkeeper in FIFA FC 24 can be challenging, as different players have varying experiences and preferences. In this article, we explore the opinions and recommendations of gamers regarding the best goalkeepers in the game. While it's important to note that goalkeepers' performance can be subjective and influenced by gameplay mechanics, chemistry, and personal playstyles, we aim to provide insights into the goalkeepers who have shown promise based on user experiences.
1. Alisson and Courtois: Reliable Choices
Many gamers have found success with Alisson Becker and Thibaut Courtois, considering them reliable options. They have shown the ability to make crucial saves and perform consistently. While personal preferences may vary, these two goalkeepers are often recommended as solid choices for their overall performances.
2. Ter Stegen: A Consistent Performer
Marc-André ter Stegen has emerged as a popular choice among gamers. Known for his consistency and reliability, Ter Stegen has impressed users with his shot-stopping abilities. Gamers often highlight his overall performance as superior to many other gamekeepers.
3. Icon Goalkeepers: Yashin and Schmeichel
Icon goalkeepers like Lev Yashin and Peter Schmeichel have garnered attention for their unique abilities and animations. Yashin, known for his exceptional saves, has been praised by gamers for his shot-stopping prowess. With his impressive reaction saves and acrobatics, Schmeichel has also left a positive impression on players. These icon goalkeepers offer a distinctive experience and may be worth considering for those seeking something different.
4. Oblak and Ederson: Solid Performances
Jan Oblak and Ederson have been mentioned as viable options with their consistent performances. When equipped with the Glove chemistry style, Oblak has shown promise in making saves from various positions. Ederson, on the other hand, provides an advantage in distributing the ball from the back, which can be valuable for building up play.
When considering the options of Jan Oblak and Ederson, who have both consistently performed well, it may be worth considering purchasing FUT 24 coins. This will give you more choices and opportunities in obtaining these talented goalkeepers. Equipped with the Glove chemistry style, Oblak has displayed great potential in making saves from different positions on the field. On the other hand, Ederson offers an advantage in distributing the ball from deep areas, which can greatly contribute to building up plays. Buying FUT coins FC 24 would naturally enhance your chances of acquiring these exceptional players and improve your match performance.
5. Personal Preference and Chemistry:
It's important to remember that goalkeepers' performance can be subjective and influenced by individual playstyles. Some gamers have reported success with specific goalkeepers that may not be as popular. Additionally, selecting a goalkeeper that fits your team's chemistry can enhance their performance.
Conclusion:
The quest for the best goalkeeper in FIFA FC 24 is ongoing, with several candidates like Alisson, Courtois, Ter Stegen, Yashin, Schmeichel, Oblak, and Ederson receiving positive performance feedback. Each offers unique strengths and contributes to the game in different ways.
In the end, the choice of a goalkeeper should be guided by personal playstyle and team needs. The effectiveness of a goalkeeper varies with individual experiences and the game's dynamic nature, making the decision highly personalized.
Through this comprehensive analysis, players can gain better insights into the goalkeepers that might best suit their gameplay. This ensures a more informed and strategic approach to building their ultimate team in FIFA FC 24.
Reader insights
Be the first to share your insights about this piece.
Add your insights