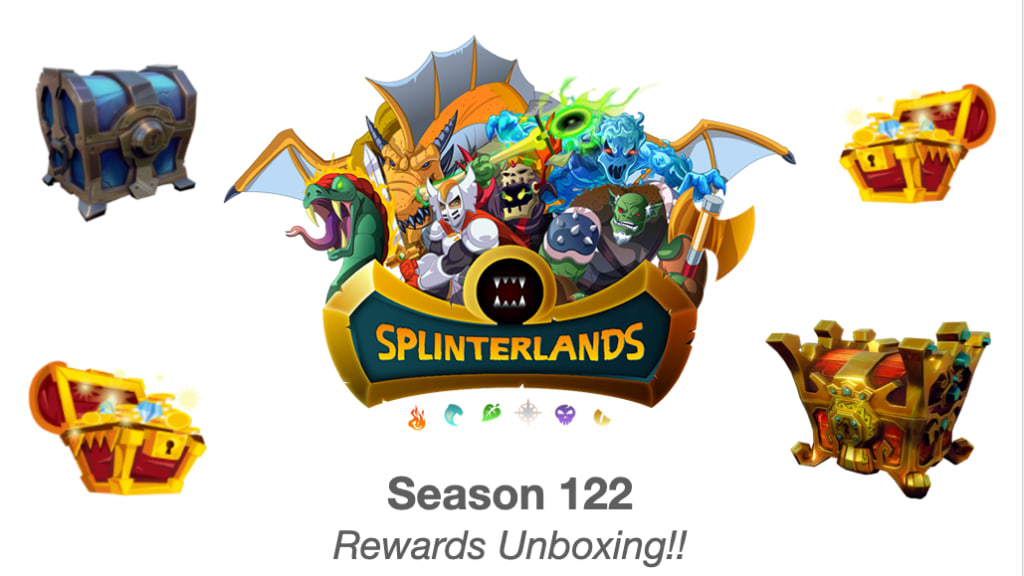 This season was a bit special for me as after ages of struggling to come out of Bronze league I finally played in the Silver league. I have played in the Gold league and Diamond league as well in the past but I got bored of Splinterlands for a while and stopped playing completely for a few months. This made my scores reset and I had to start from scratch. Moving out the final tier of Bronze league was much tougher than what I had anticipated. Players with a few legendary summoners and a few legendary monsters knew how to keep beating me in Bronze as my levelled up cards were useless in Bronze.
Moving into Silver felt really good as my levelled up cards started to give me an advantage over the opponents. On the flip side the number of chests I used to earn in Bronze league during a season was way higher than the number of chests I am able to rake in with Silver league.
Quality of Rewards from the Silver Chests!
I had really high expectations from the silver chests I earned this season. This was due to the fact that it is much more difficult to get the silver chests as compared to Bronze chests. Overall I think the rewards quality was better but not as great as I had expected. The number of chests containing cards has really gone down as most chests just have potions or a little bit of merits or SPS. Silver does have the advantage that you can get multiple copies of a card from a single chest which does not happen in Bronze. The amount of SPS I got was also much higher than what comes out from the Bronze chests.

What was disappointing however was that I did not get any gold foil cards this season. Also the number of summoners I got this season was very low, so I could not further level up any of my summoners.
Keep Stacking and Staking the SPS tokens!
I keep staking all the SPS I get from my battles. It is a positive feedback loop as the more SPS I will stake the better rewards I will get. Also at the current market price of SPS it seems like the best thing to do.
I continue to be super bullish long term on SPS tokens value and the Splinterlands ecosystem as a whole. My target is to hold 25,000 SPS tokens by end of 2024 and currently I am halfway on that target with a little over 12,000 SPS tokens staked.
The hundreds of SPS tokens that I earn each week may just look like a couple of $ at the moment but I am hopeful that one day soon they will be worth much more and in the meantime the magic of compounding through staking will make the deal even sweeter.
Launch of Rebellion Cards
I am waiting for the launch of Rebellion cards which is just right around the corner in December. I have a feeling that these cards might be the strongest so far, of course with the exception of Gladiators which are probably in a class of their own.
I also want to see if we will continue to keep getting soul bound NFTs in the reward chests or Splinterlands has any plans to give out any Rebellion cards as rewards as well. If anyone knows anything about it then please do let me know in the comments.
Another reason I am eagerly waiting for the Rebellion cards launch is that it might give some price action to the Chaos cards. With the bull market getting all heated up making the market sentiment change in the right direction there is a strong chance that Splinterlands card values might see a serious pump in the coming year.
I have my fingers crossed.
Cheers,
Sam
About the Creator
My Post will be focused around Spirituality, Mythology and Blockchain proejcts which are the topics that interest me the most.
Reader insights
Be the first to share your insights about this piece.
Add your insights