Sega Genesis Mini Update #3
The Full List of Games That Have Been Released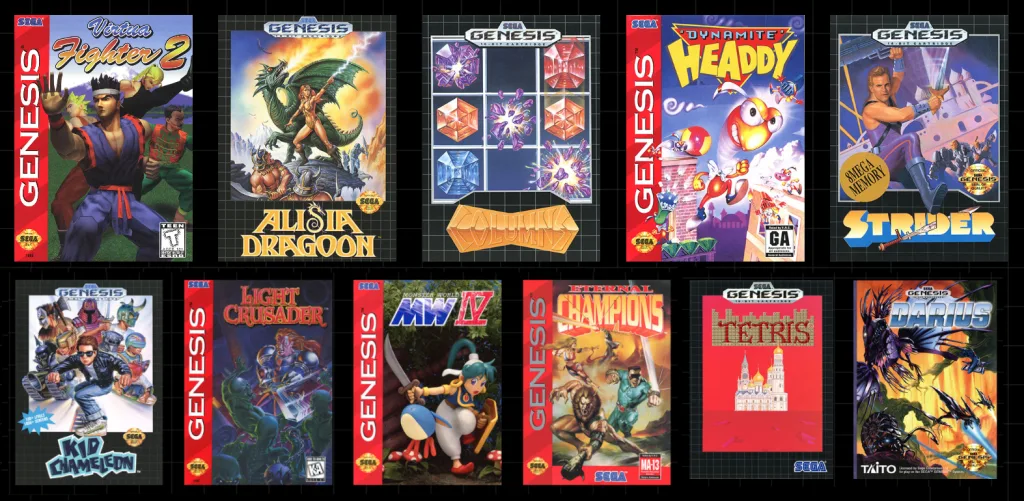 Greetings, my nerdy fam and Vocal readers. I have yet another update on the Sega Genesis Mini. Sega announced yesterday the complete list of games that's going to be on the console. The Sega Genesis Mini will be released on September 19 and go on sale for $79.99. In case you have missed my last two articles about this topic or just want to read them again, you can click on the links here:
Other than that, without further ado, here is the final and complete list of the Sega Genesis Mini games:
Ecco the Dolphin
Castlevania: Bloodlines (Castlevania: The New Generation in AU/UK)
Space Harrier 2
Shining Force
Dr. Robotnik's Mean Bean Machine
Toe Jam & Earl
Comix Zone
Sonic the Hedgehog
Altered Beast
Gunstar Heroes
Sonic the Hedgehog 2
Earthworm Jim
Castle of Illusion Starring Mickey Mouse
World of Illusion Starring Mickey Mouse and Donald Duck
Thunder Force III
Super Fantasy Zone
Shinobi III: Return of the Ninja Master
Streets of Rage 2
Contra Hard Corps (Probotector in AU/UK)
Landstalker
Mega Man: The Wily Wars
Street Fighter II: Special Champion Edition
Sonic Spinball
Phantasy Star IV
Beyond Oasis (The Story of Thor in AU/UK)
Ghouls 'N Ghosts
Alex Kidd in the Enchanted Castle
Golden Axe
Vectorman
Wonder Boy in Monster World
Tetris
Darius
Virtua Fighter 2
Alisia Dragoon
Monster World IV
Kid Chameleon
Road Rash II
Eternal Champions
Columns
Dynamite Headdy
Strider
Light Crusader
If you were keeping count, there will be 42 games on the Sega Genesis Mini. So what do I think about this list? There are some games on this list I've never heard of before and played. I'm so glad to see four of the games on this list: Sonic the Hedgehog 2, Altered Beast, Contra Hard Corps, and Shinobi III: Return of the Ninja Master. Speaking of Contra Hard Corps, it's my second favorite Contra game of all time. I completed Super Contra back in October 2017, so I'm excited that Contra Hard Corps will be on the Sega Genesis Mini. As far as Shinobi III: Return of the Ninja Master, I'm looking forward to playing it again. I love the levels and music on this game. For some reason, there's no sports games on this list. As a cosplayer who loves watching sports on TV and playing sports games, there should've been at least one or two added on the console, such as NBA Jam and Tecmo Super Bowl. Other than that, I can't wait to get my hands on the Sega Genesis Mini. I'm also surprised that any of the Mortal Kombat games were excluded from the list. My favorite game from that franchise to this day is Ultimate Mortal Kombat 3. It would've been awesome if they had it on the Sega Genesis Mini.
Now that you have seen the complete list of games, what do you think of it? What games should've been or don't need to be on the console? Let me know your thoughts by going to my social media pages. My Facebook and Instagram info is in my bio, so be sure to follow me on both pages, step into my nerdy world, and join in on the conversation. Finally, if you like the articles I've written and like my content, feel free to send me a small one-off tip that's located towards the end of every article. Your support is greatly appreciated. Your tip not only helps me, but other Vocal content creators create outstanding content. Be sure to support them and read their articles. Vocal has launched Vocal+, a premium membership for Vocal content creators like me to write better stories, connect with creators, and a lot more. So be sure to sign up for that membership and support your favorite Vocal content creators.