PUBG making comeback in India soon. Gamers reaction
Gamers reaction on PUBG comeback to India.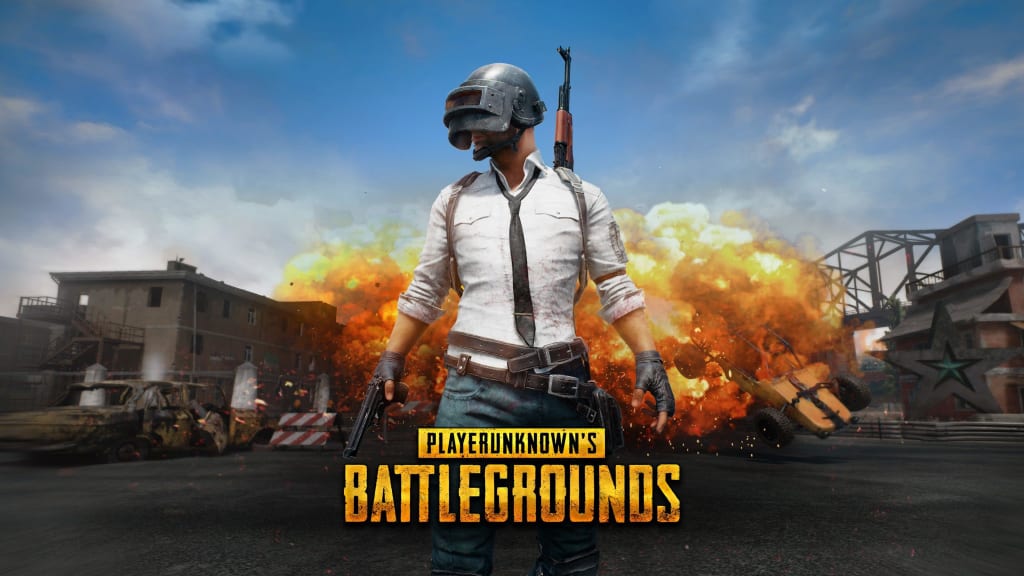 PUBG Corporation(similar games:- fortnite, apex legends) on Thursday announced that it is planning to launch PUBG Mobile game in the Indian market again, months after being banned by the government due to national privacy security concerns.
The company said that it will launch a local version of its popular game with in-game content that will be tailored to reflect local needs. Various aspects of the game will be customised for Indian gamers, such as the game now being set in a virtual simulation training ground, new characters automatically starting clothed, and green hit effects to reflect the virtual nature of the game.
How is PUBG making its comeback in India?
The popular gaming app PUBG plans to return to the country two months after it was banned over security concerns following a product distribution deal between parent firm Krafton and cloud computing major Microsoft Azure, reports said.
The South Korean gaming firm has engaged with global cloud service providers in recent weeks to store user data in servers within the country. The gaming giant has informed high-profile streamers that it expects to resume services in the country before the year ends, news site TechCrunch said in a report.
Officials said they have not received any fresh communication for the revocation of the ban following the firm's plan to store data within the country.
Some reports had stated that apart from data security issues, the Indian IT ministry had got complaints from many quarters on the violent nature of the game and that does not change with altering the distribution right to another."This move will safeguard the interests of crores of Indian mobile and internet users. This decision is a targeted move to ensure safety, security, and sovereignty of Indian cyberspace," the ministry had said.
The deal will also include PUBG on PC and consoles, in addition to PUBG Mobile, being hosted on Microsoft Azure's cloud platform.
Reaction of Indian Gamers On PUBG comeback
.Dynamo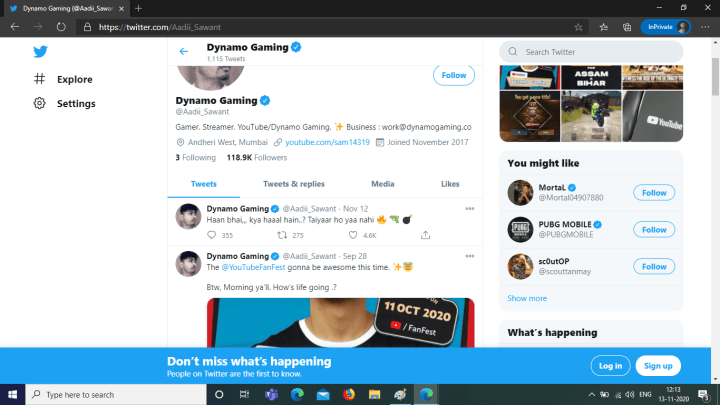 Haan bhai,,, kya haaal hain..? Taiyaar ho yaa nahi ( Hey guys, how are you ...? Are you ready or not?)
Dynamo Gaming –Aadii Sawant Popularly known as Dynamo For Dynamo Gaming, The top 10 popular indian gaming channel in one.Dynamo channel is now most popular gaming channel in India as he has most subscribers and sponsors more than any other youtube gamer. He stream PUBG MOBILE on his Youtube channel almost every day for a few hours.
.MORTAL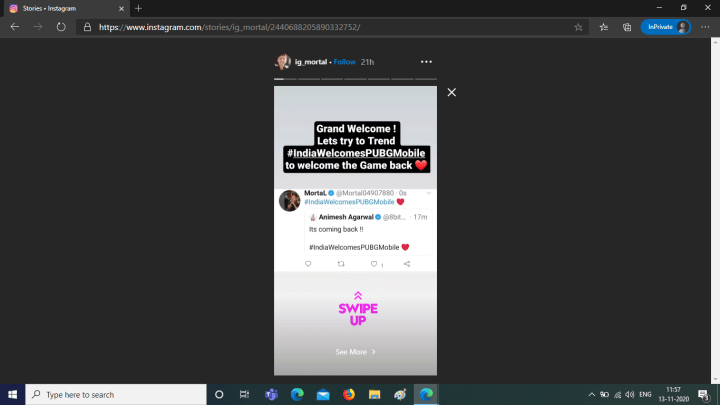 Naman Mathur Popularly known as Mortal. Soul Mortal channel is now popular gaming channel in India. He was played games in IPad 2018/ Asus Rog and stream games with mobile, He streams PUBG MOBILE on his Youtube channel almost every day for a few hours.
Why was PUBG Mobile banned?
The immensely popular PlayerUnknown's Battlegrounds (PUBG) Mobile app was among the 118 Chinese apps that the Indian government banned in September over security concerns.
The ban was imposed under section 69A of the Information Technology Act and was projected "in the interest of sovereignty and integrity" of the country.
It is India's top downloaded title having around 50 million users, reports suggest with many youtubers earning $100k dollars by playing this.
How PUBG Corporation to address these concerns?
Last month, the South Korean company revoked the Indian franchisee of PUBG Mobile from Chinese Tencent Games, which distributed the game in the Indian market. In addition, the company said that it plans to create an Indian subsidiary, which will hire over 100 employees specialising in business, esports, and game development backgrounds. In addition to establishing a local office, the company said it will look to actively collaborate and leverage local businesses to strengthen its gaming service.
Hope you loved It!