Prime Gaming: Everything You Need to Know
The Ultimate Gaming Perk for Amazon Prime Members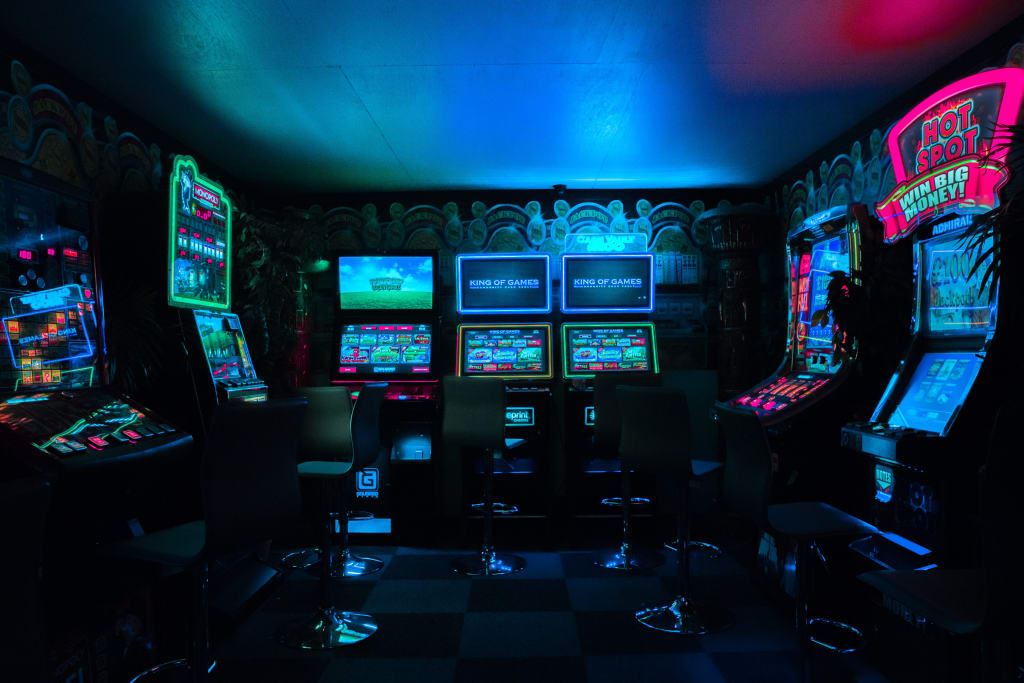 In recent years, gaming has become one of the biggest industries in the world. With the rise of competitive gaming and the increasing popularity of esports, the industry is set to continue its growth trajectory for years to come. One of the latest additions to the gaming world is Prime Gaming, a subscription-based service offered by Amazon that provides members with exclusive gaming benefits and perks.
For years, Amazon has been at the forefront of the e-commerce world, offering everything from books and electronics to groceries and household goods. But in recent years, the company has made a major push into the world of gaming, and nowhere is this more evident than with Prime Gaming.
Prime Gaming, formerly known as Twitch Prime, was rebranded in 2020 to reflect its expansion beyond the streaming platform. Prime Gaming is a premium service available to all Amazon Prime members, offering a wide range of gaming perks and benefits. From free games and in-game content to exclusive discounts and ad-free viewing on Twitch, and more.
One of the most significant benefits of Prime Gaming is the free games that members receive each month. These games range from indie titles to triple-A blockbusters, and are available for free download and play. In addition to free games, members also receive in-game content, such as skins, loot, and other virtual items for some of the biggest games on the market, including Fortnite, Apex Legends, and League of Legends. This is a significant perk for gamers who want to enhance their gaming experience without spending extra money.
Another benefit of Prime Gaming is the exclusive discounts on some of the hottest new games, as well as in-game purchases and virtual currency. Members can save up to 20% on newly released games, as well as on gaming accessories, such as controllers and headsets. And if you're a fan of Twitch, Prime Gaming offers ad-free viewing on the platform, as well as exclusive emotes, chat badges, and other perks. This is a great way for gamers to save money while still enjoying their favorite pastime.
Perhaps the best part of Prime Gaming is that it's included with your Amazon Prime membership at no additional cost. This means that if you're already an Amazon Prime member, you can start enjoying all of these amazing gaming perks right away, with no extra fees or charges. Additionally, Prime Gaming members also receive a free subscription to a Twitch channel of their choice each month. This subscription allows members to support their favorite streamers and gain access to exclusive content and perks on their channels.
But even if you're not a hardcore gamer, Prime Gaming is still worth checking out. With its wide range of benefits and perks, it's the perfect way to explore new games and get more out of your gaming experience, whether you're playing on PC, console, or mobile. Prime Gaming has also expanded beyond just gaming benefits. Members also gain access to Amazon Prime's other benefits, such as free two-day shipping on eligible products, unlimited streaming of movies and TV shows, and more. This makes the subscription an even more enticing option for those who are already Amazon Prime members.
Of course, as with any subscription service, there are some potential downsides to consider. For example, not all of the free games and in-game content offered through Prime Gaming may be of interest to you, and some of the exclusive discounts may not be as significant as you might hope.
But overall, Prime Gaming is a fantastic service that offers a ton of value to Amazon Prime members who are passionate about gaming, also exclusive gaming benefits and perks. With free games, in-game content, discounts on games and gaming-related products, and more, it's a great option for gamers who want to enhance their gaming experience without breaking the bank. Additionally, the inclusion of other Amazon Prime benefits makes it an even more enticing option for those who are already members, it's the ultimate gaming perk that's sure to appeal to gamers of all stripes. Whether you're a casual gamer or a hardcore esports enthusiast, Prime Gaming is definitely worth considering. So if you're an Amazon Prime member already and you haven't checked out Prime Gaming yet, now's the time to do it – you won't be disappointed!
About the Creator
Hey, I'm Ali, a 25-year-old computer science student, digital artist, and eternal optimist. When I'm not staring at my computer screen, I'm either researching or creating art. Lately, I've been experimenting with different content forms.🤗
Reader insights
Be the first to share your insights about this piece.
Add your insights