Perler Bead DIY: Extra Lives from 'Contra'
Step-by-step instructions on making extra lives from the 1987 Nintendo game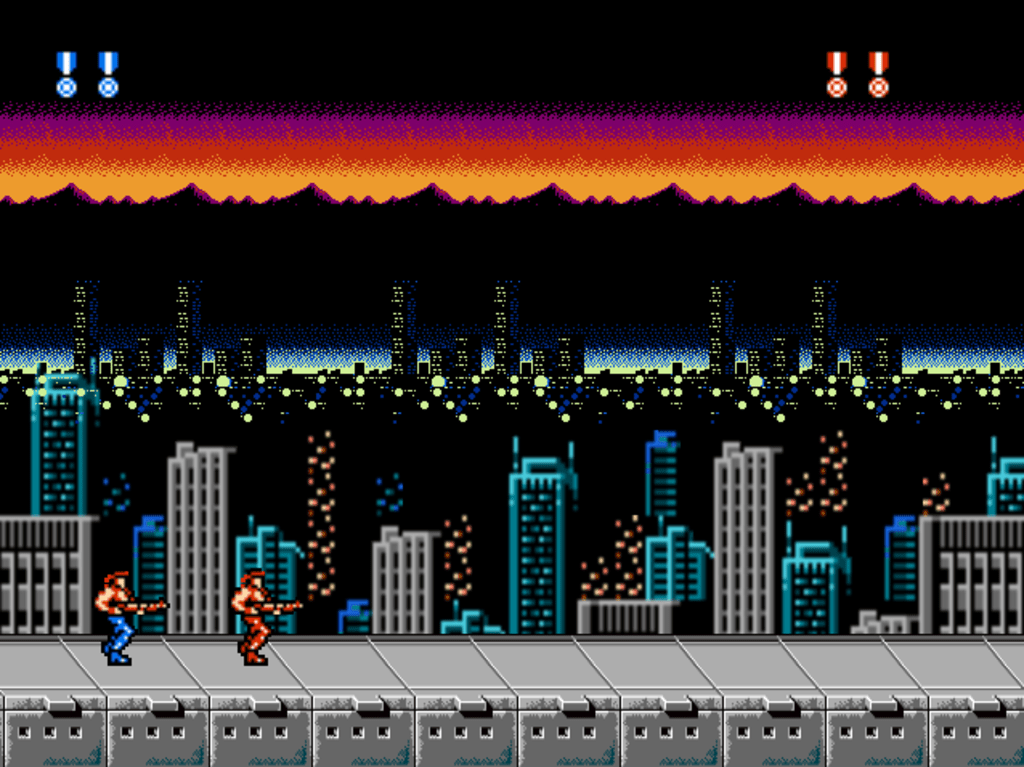 "Up, up, down, down, left, right, left, right, B, A, start:" the Konami Code that many of us recognize by heart. Contra was an NES game that I loved to play as a kid, and still do as an adult. In this article, I'm going to walk everyone through how to make extra lives from this run-and-gun game. Two months ago, I wrote a DIY article about teaching everyone how to make a block from Super Mario Bros. 3. It was the first time in almost 20 years that I've done any perler bead art. To me, doing this hobby is not only therapeutic, but exciting. You can check out that article here.
Since I didn't have enough blue perler beads to create blue extra lives (belonging to the character, Bill Rizer), I'm going to show you how to make a pair of red extra lives (belonging to the character, Lance Bean). It's easy, and by the time you complete these creations, you'll be ready to add them to a canvas, and make them stand out in your next project.
Items you'll need for this DIY

Perler beads: red, sand, and black
Ironing paper
Pegboard (any size would do)
Iron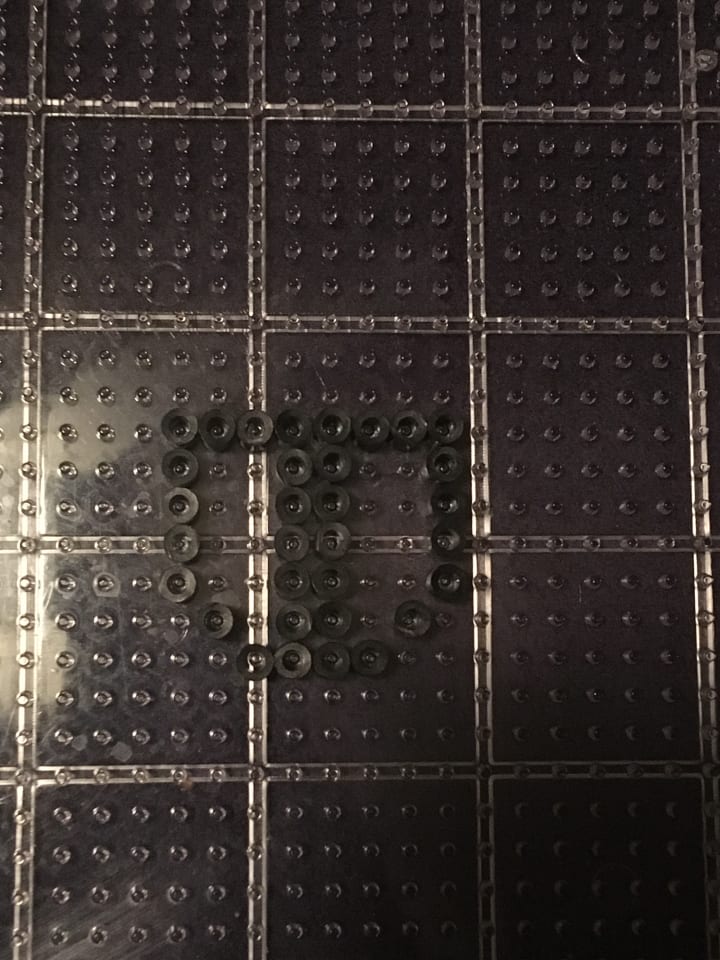 Start by making a design out of black perler beads onto the pegboard that would look like two D's facing away from each other. You want to make the design upright.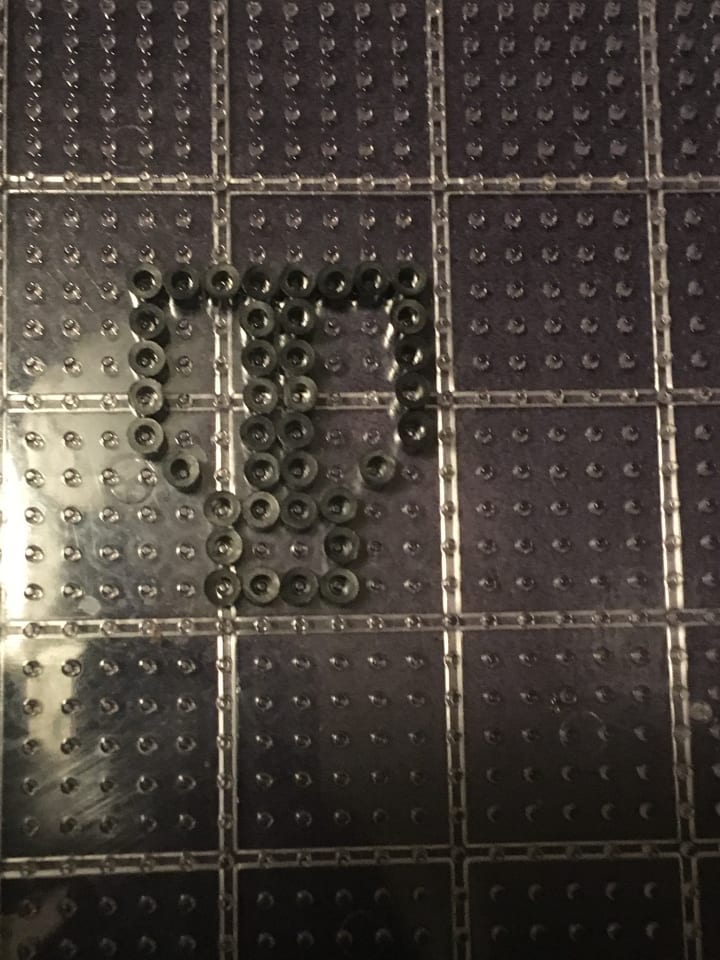 Next, still using the black perler beads, make a mini-rectangle.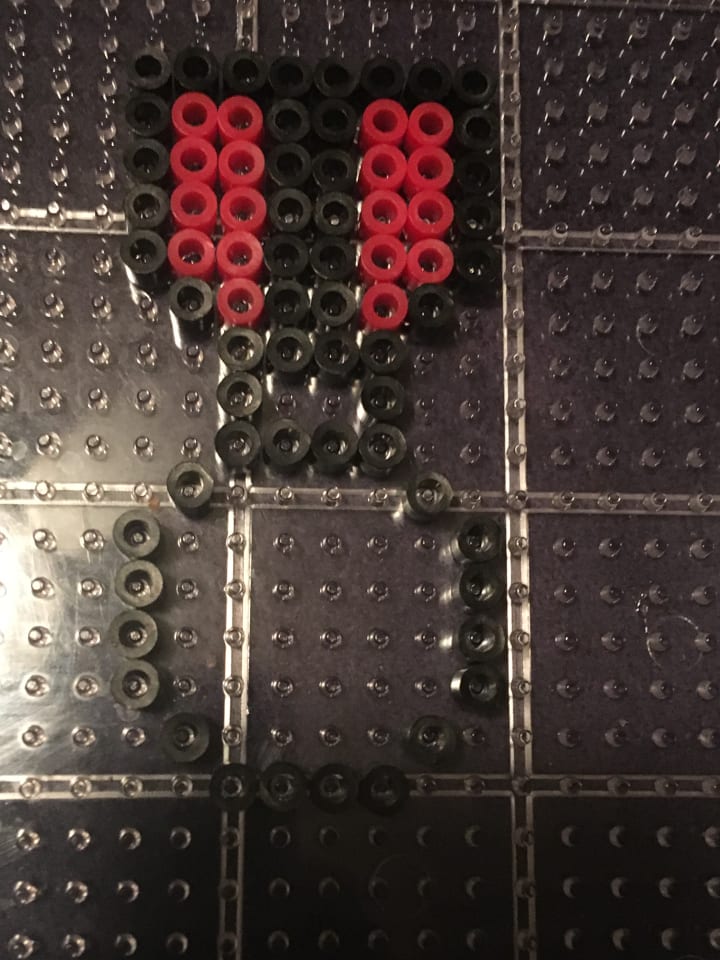 Create a circle, and then, using red perler beads, fill in both sides of the extra life. We're not done yet, because there are a few more steps to complete.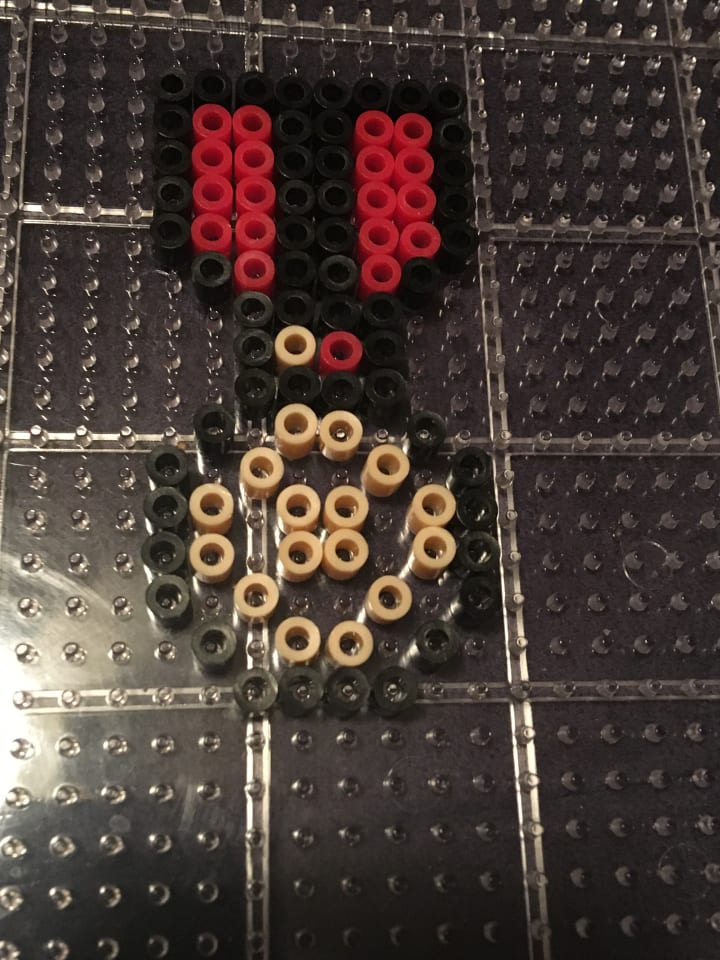 Focusing on the middle of the extra life, place a sand perler bead on the left side, and a red one on the right side. Then, form a circle using sand perler beads, and put four beads of the same color in the middle, as shown above.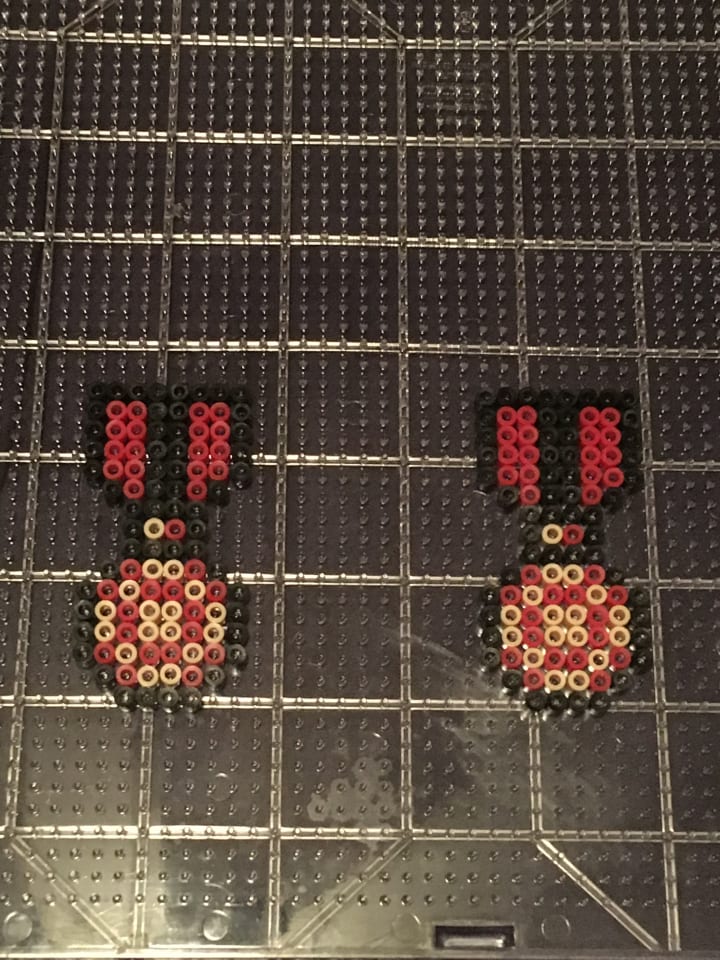 We're almost there! Fill in the rest of the spots with red beads, and it's time to grab the ironing paper and iron. Set your iron to medium heat, and iron each extra life for 20-25 seconds. Wait at least 15 minutes before ironing the other side, repeating the process.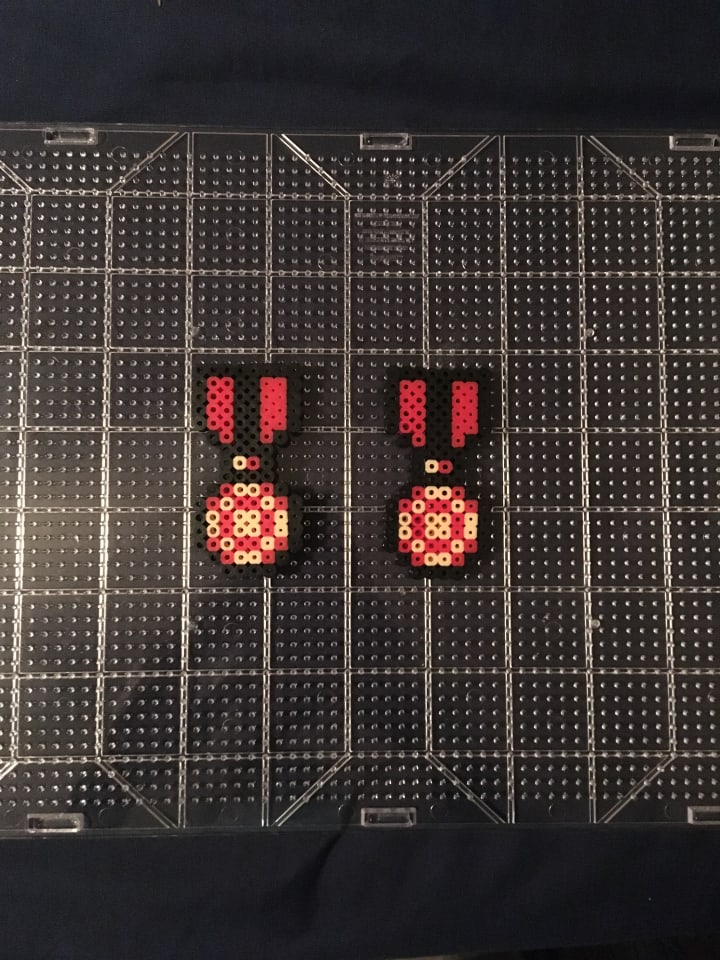 You have now made a pair of extra lives, and can use them for other projects. I'll probably make a Contra stage somewhere down the road. You can make these extra lives in blue as well, and in the same way.
More perler bead art creations are coming, so stay tuned for those.
I have been doing perler bead art for almost three months, and have made at least two dozen creations. I was introduced to this hobby was when I was in the fifth grade. I was in one of my special education classes, and had created my first design. I lost interest soon after that, but almost 20 years later, I became interested in doing perler bead art again. I'm currently open to doing commissions for anyone who might be interested in me making something for them. I've posted the designs I've made so far on my social media pages, including the perler bead art you have seen in this article. If you're interested in a design that you want me to make, feel free to reach out to me via social media. The info for my social media pages is in my bio.
If you like the articles I've written and like my content, feel free to send me a small one-off tip, that's located towards the end of every article. Your support is greatly appreciated. Your tip not only helps me, but also helps other Vocal content creators, create outstanding content. Be sure to support them and read their articles. Also, I encourage everyone to join Vocal+, a premium membership for Vocal content creators like me to write better stories, connect with creators, and a lot more. So, be sure to sign up for that membership, and support your favorite Vocal content creators.