NBA Players Who Let Loose... Literally!
NBA Players That Let Themselves Go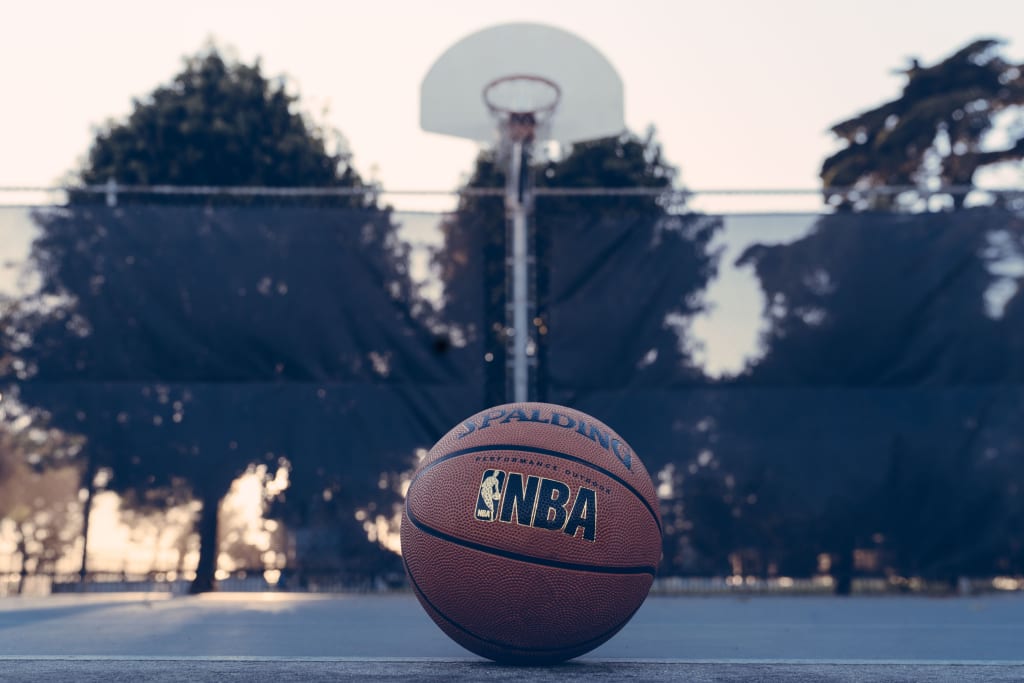 Hey there, folks! Today, let's dive into the hilarious world of NBA players who've taken a different path. We're not here to poke fun, just to share a chuckle or two. It's amazing how these ballers went from breaking ankles on the court to breaking chairs off it. Talk about a change in shape!
It's like they're competing for a new kind of championship—no more scoring points, but racking up body fat instead. It's a battle of the bulge! These guys have traded their six-packs for pizza packs, inhaling whole pies like it's an Olympic event. You've got to admire their dedication to this unique pursuit.
But hey, let's not forget the glory days when they were high-flying and dominating the competition. We'll cherish those memories of jaw-dropping dunks and awe-inspiring athleticism.
Zion Williamson
Zion went from being a high school highlight reel to a walking buffet in just a few years. He used to weigh a lean and mean 175 pounds, but now he's tipping the scales at a whopping 285! That's like adding an entire person to your body!
And let's talk about that BMI for a second - it's off the charts! Zion's BMI of 32.8 puts him in the clinically obese category. Yikes! But it's not just a number on a chart that's the problem here. In a game against North Carolina, Zion's foot exploded right through his shoe! Can you imagine that? His weight was literally too much for his footwear to handle, and he ended up injuring his knee. That's a wake-up call if there ever was one.
But unfortunately, it didn't seem like Zion got the message. When he showed up to the NBA bubble, he was looking more like a sumo wrestler than a basketball player. At nearly 300 pounds and only six foot six, he was one of the top three heaviest players in the league. And let's just say, it wasn't a good look. People were worried that if he didn't get in shape, his career would be plagued with injuries.
Isiah Thomas
Well, the next on the list we have is the legendary Isaiah Thomas
Isaiah Thomas, the pint-sized point guard, was a scrappy underdog who used his confidence to rise to the top of the NBA. He was putting up nearly 30 points per game with the Boston Celtics and was on the fast track to stardom. But, as they say, pride comes before the fall. Isaiah's ego got the best of him when he demanded a massive $100 million contract, and his career took a turn for the worse.
After suffering a postseason injury, Isaiah's once-mighty scoring ability dwindled, and it became clear that he was only successful in Boston's system. He was traded to the Cavs, where injuries forced him to sit out half the season, and he lost his superstar status. Despite promising to get back to his All-Star form, Isaiah's hip surgery and declining skills made teams lose faith in him.
He bounced around from the Lakers to the Nuggets, Wizards, and Clippers, but he just couldn't recapture his magic. It's a sad tale of a talented player whose arrogance got in the way of his success. But hey, at least he's still got his confidence.
Robert Trayor
In the unpredictable world of professional sports, the rise to stardom can be a dream come true, but the fall from grace can be just as swift and devastating. This was the case for Robert Traylor, a promising basketball player who was widely expected to dominate the court. However, his large size proved to be his downfall, and his untimely death at the young age of 34 left the sports world mourning his loss.
Robert Swift
Now get ready to hear about a wild NBA player whose life took a dramatic turn. Meet Robert Swift, a towering 7'1" center who was a hot prospect due to his size and impressive skills. He even skipped college to enter the 2004 NBA Draft at just 18 years old! Swift was picked up by the Seattle SuperSonics with the #12 pick and signed a whopping three-year contract worth $4.4 million.
But unfortunately, Swift's time in the NBA was short-lived and uneventful. Injuries and a lack of development kept him from making a significant impact on the court. And after his NBA career, things took a dark turn. He became addicted to drugs and alcohol, neglecting his child support and living in a disgusting house filled with piles of garbage and dog feces.
It wasn't until the police received an anonymous tip about a local drug dealer that they stumbled upon Swift's shocking living conditions. The SWAT team kicked down the door and found Swift in the house alongside a plethora of contraband, leading to his arrest. It's a tragic story of a promising NBA star who fell from grace, but it certainly makes for a wild ride.
Markelle Fultz
Just like Zion Williamson, Markelle Fultz has faced his fair share of struggles in the NBA. While Zion's weight issues have been well documented, Markelle's story is equally heartbreaking.
Once touted as a future star, Markelle's career took a nosedive due to a mysterious shoulder injury that made it impossible for him to shoot properly. He went from being a college standout to a laughingstock in the NBA, with people mocking his shaky shot and questioning his desire and integrity. Even his friends abandoned him, leaving him to face ridicule and criticism alone.
To make matters worse, just when he had signed a $50 million contract and was determined to prove everyone wrong, he suffered a torn ACL that put him out for the season. It seemed like Markelle's career was over before it had even begun.
But finally, after years of uncertainty and frustration, he was diagnosed with thoracic outlet syndrome, which explained the mysterious pain in his shoulder. Will he ever be able to regain the same level of play he had in college? Only time will tell, but one thing's for sure - Markelle's story is a testament to the highs and lows of the NBA and the power of determination and perseverance in the face of adversity.
James Harden
Guys let's now take a look at the newest member of the Rick Ross fan club - none other than James Harden, or should we call him "Thick Ross James Hardy" from now on? I mean, have you seen that viral pic of him? He's got more curves than a racetrack!
But it wasn't always this way for the former Rockets superstar. He used to be a lean, mean scoring machine, but fame and fortune got the best of him. The man went from skipping workouts and practices to renting private jets to party in Vegas between games. I mean, who does that? Oh, wait, James Harden does.
But that's not even the craziest part. The dude reportedly spent over a million bucks in one night at a club! That's more than most of us make in a lifetime. No wonder he hasn't won a championship yet. Meanwhile, LeBron is training every day, even during the off-season. No wonder he's the King.
And don't get me started on James demanding a trade from the Rockets and partying with Little Baby. I mean, he's worth half a billion dollars, so he can afford to let loose a little, but maybe he took it a bit too far? Let's just hope he figures things out soon, so we can go back to calling him James Harden and not Thick Ross James Hardy.
Well folks, there you have it - NBA players who let themselves go. From Isaiah Thomas losing his confidence and becoming a shadow of his former self, to James Harden being compared to Rick Ross and Kendrick Perkins, it's clear that even the most talented athletes can fall from grace if they don't keep their heads in the game.
But let's not be too harsh on these guys - after all, it's not easy being a professional athlete. With all the fame, fortune, and constant scrutiny, it's no wonder that some of them might let their egos get the best of them.
About the Creator
I'm just an ordinary person with an extraordinary love for writing. You could call me a writer by hobby, but I prefer to think of it as a delightful obsession.
Reader insights
Be the first to share your insights about this piece.
Add your insights