My Top 100 Favorite Games of All Time: #50 - 26
Random Thoughts #8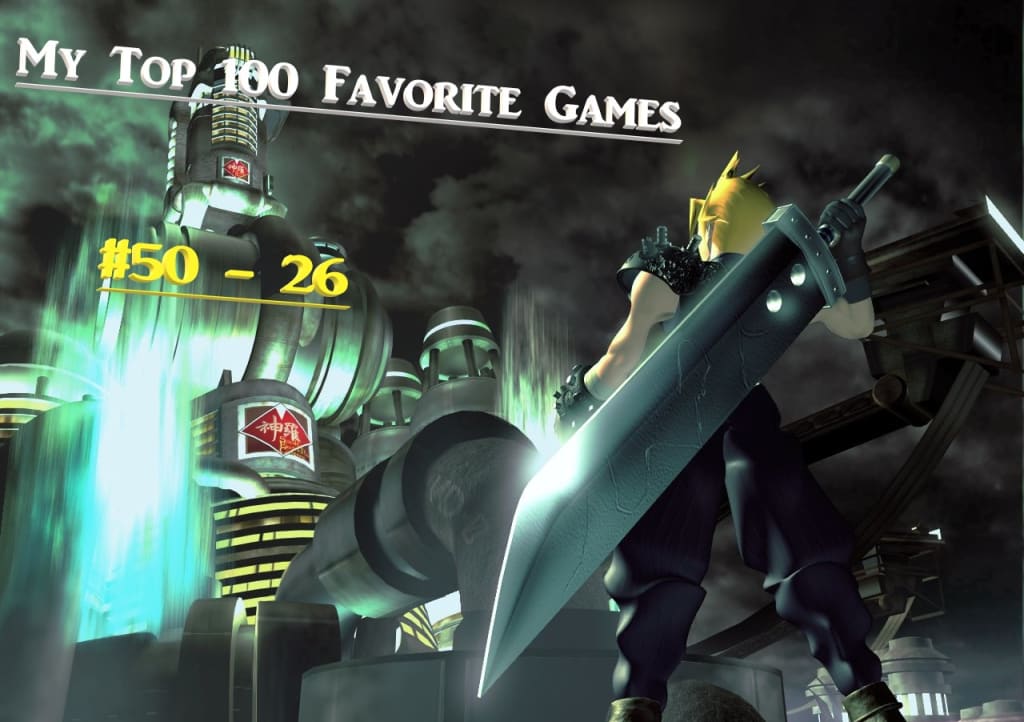 Hi, again! It's time for Part 3 of my big countdown of my favorite games of all time! This is a great way to celebrate the holidays!
As I mentioned in Parts 1 & 2, this is purely about the games I enjoyed the most over the four decades I've been gaming. All genres are represented somewhere. I'm only including one game per franchise and only mentioning the platform I've played the game on the most.
Picking up where we left off...
#50 - Tiger Woods PGA Tour 12: The Masters - Xbox 360
Golf is one of my favorite game genres, and this iteration of EA's golf franchise is the best I've played. Even with the online turned off, there's still one of the best career modes ever provided, some of the tightest mechanics, and more courses to play than I could wish for. This game definitely belonged in my Dream 18!
#49 - The Oregon Trail - Apple IIe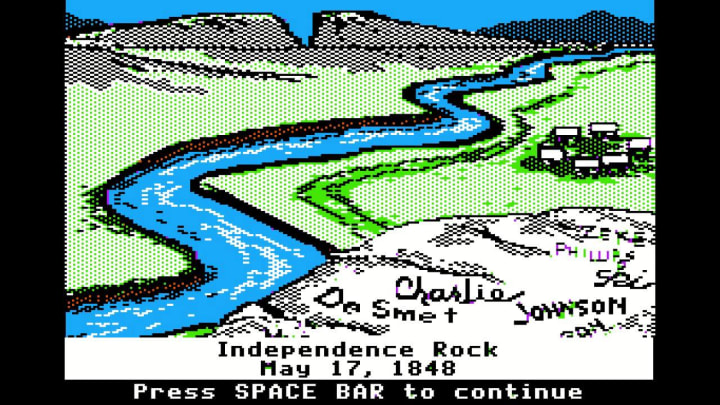 This was why elementary school in the 80s kicked ass! I learned more about resource management through this game than from any of my Economics classes in high school. Even trying (and failing) to ford across Snake River was a hoot!
#48 - Raiden Fighters 2 - Xbox 360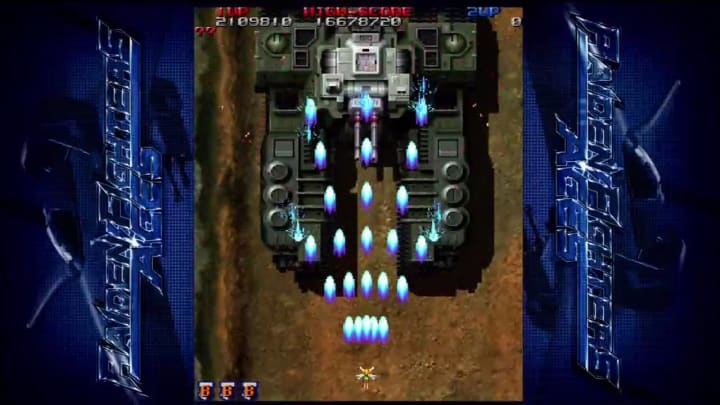 The Raiden series are my favorite bullet-hell shmups, challenging but fair. Raiden Fighters 2 is my favorite of all of them. The wide variety of ships and weapons make this one of the most replayable shooters ever. Raiden Fighters Aces is worth grabbing on the 360 for this game alone, but the others on the disc are great, too.
#47 - The Legend of Zelda: A Link to the Past - Super Nintendo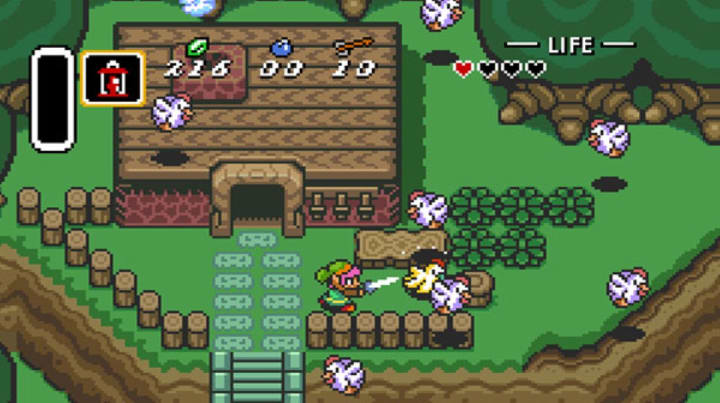 Bet you were expecting a Zelda game to be much higher on the list, weren't you? The dungeons are challenging without being annoying, and the 16-bit visuals are still eye-popping even now. Despite owning and enjoying almost every Zelda game, this is the only one I've been driven to finish.
#46 - Serious Sam - Xbox
This is one of the craziest first-person shooters ever! The plot is paper-thin, but I don't load it up for that. I load it up to launch cannon balls through crowds of screaming headless freaks clutching bombs! This is all the joy of the classic Doom games pumped up to absurd levels!
#45 - Crash Bandicoot 2: Cortex Strikes Back - Playstation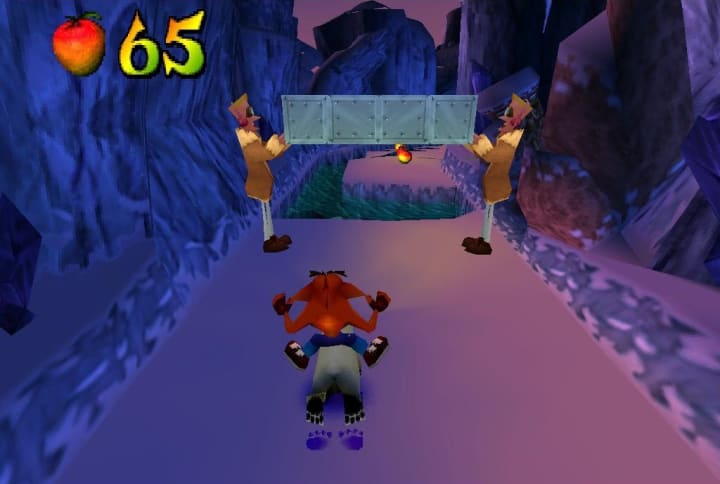 The first Crash game tended to be too frustrating. The third onward dabbled in a whole bunch of gameplay styles with mixed results. The second is the most refined game in the franchise. The levels have lots of variety, and the gameplay's the tightest it has ever been. It even has the funniest death animations!
#44 - Dragon Age: Origins - Xbox 360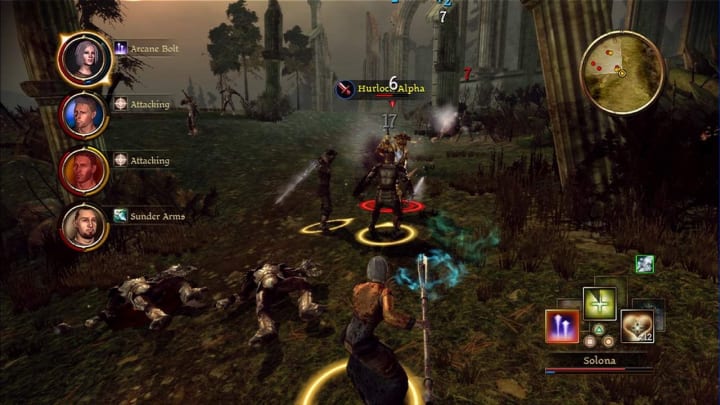 Ignore Anthem, and remember how this was BioWare at their best. Choices are all over the place; I could play it a dozen times and have a completely different experience every time. Inquisition has its strong points, too, but the first Dragon Age is still the best.
#43 - BioShock - Playstation 3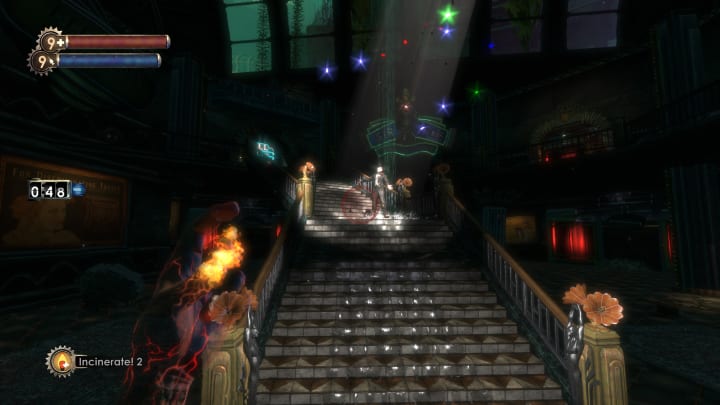 This is the best first-person horror game I've ever played, even more than Resident Evil 7 or Outlast (which is why I brought it up before). This game understood that horror comes from providing atmosphere more than from handicapping the player. Finishing Cohen's masterpiece is just as chilling as any of the fights with the Big Daddies.
#42 - Breath of Fire 3 - Playstation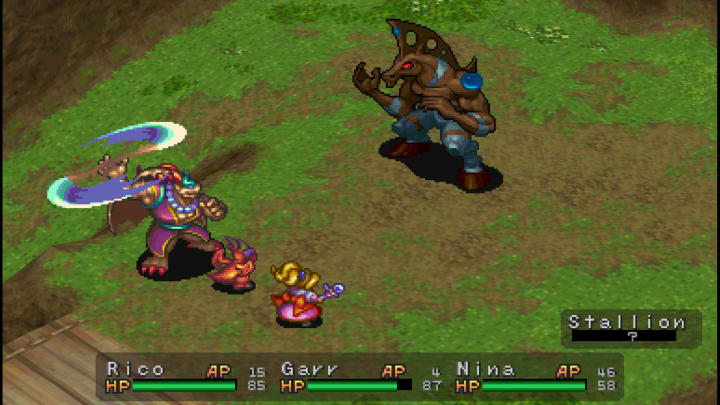 The third game is my favorite in Capcom's now-defunct RPG series. Exploration is actively encouraged; I find myself wanting to find all the masters and extra goodies. When Ryu transforms into the various varieties of dragons, it never stops being awesome!
#41 - Demon Attack - Atari 2600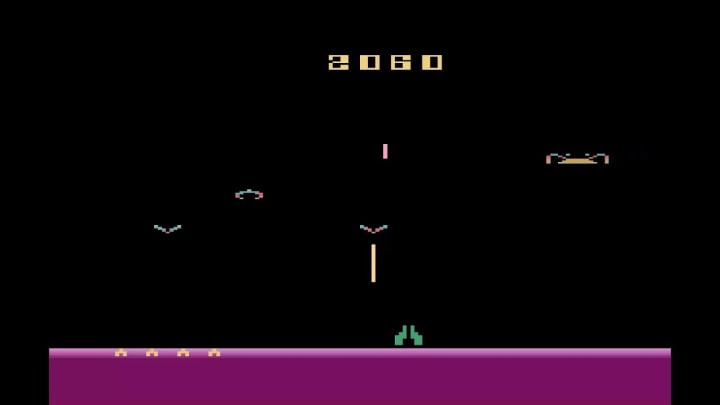 This may be sacreligious, but I think Demon Attack is better even now than Space Invaders ever was. The various demons provide more variety than typical for a shooter on the old Atari, and its gameplay is tighter than even some modern shooters. The divebombing ones can still get the heart racing even now.
#40 - Rocket League - Xbox One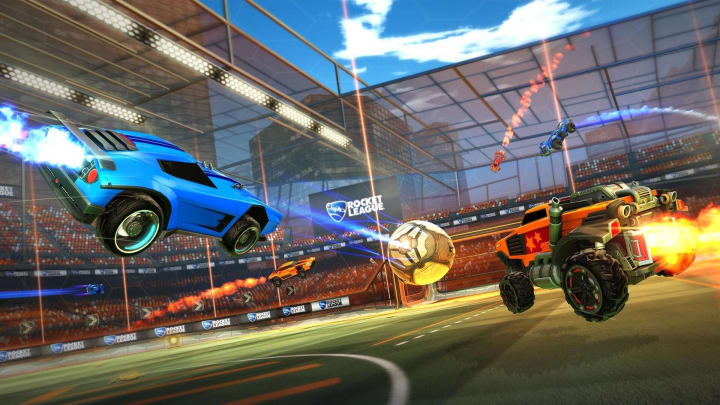 Ignore the recent monitization screw-ups, and remember that Rocket League is one of the most fun multiplayer games in existence. Anyone can pick it up and be competitive. When my niece and I team up and emerge victorious after a tense match, it is absolute magic!
#39 - Sound Shapes - Playstation 3
This is one of the coolest ideas ever imagined for a platformer! Even if you never touch the level creation tools, the way the levels build musically based on the parts you collect is just ingenious. There's a reason artists like deadmau5 and Beck wanted to be involved! Even though player created levels can't be downloaded anymore, it's still worth playing.
#38 - Virtua Fighter 5 - Xbox 360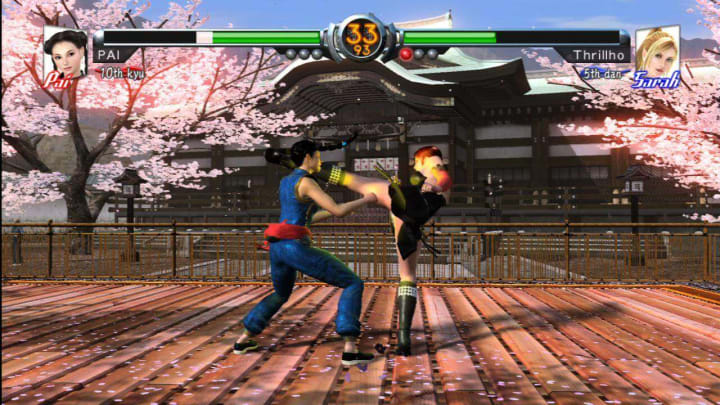 It took a while, but I finally got into the Virtua Fighter series with this one. Every character feels unique and has lots to learn. The Quest Mode kept me busy with the Shoalin monk Lei Fei for months! Getting 100% of the Achievements in this game is one of my proudest moments in all my years of gaming!
#37 - The Elder Scrolls 5: Skyrim - Xbox 360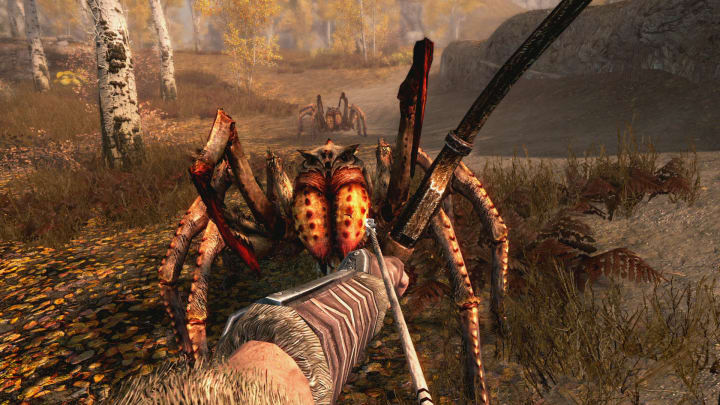 When I did my first list on PressA2Join, I ranked Oblivion above Skyrim. My opinion has changed since then for one simple reason. There's just more to do in the fifth Elder Scrolls game. It's telling that, even with almost 100 hours of playtime, I'm not even halfway through the main story. I was having too much fun hunting dragons!
#36 - Pinball Arcade - Playstation 3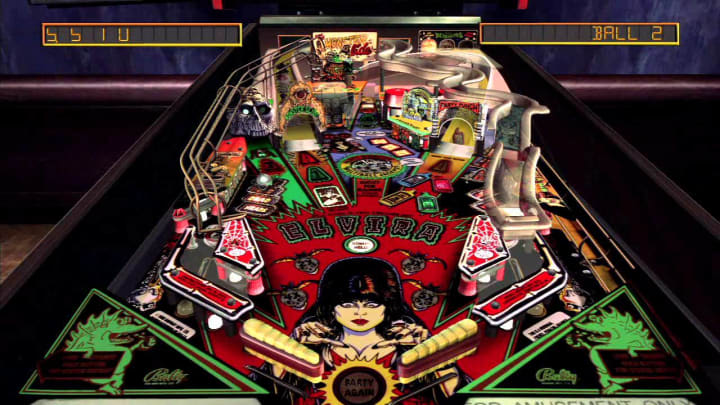 Though the Pinball FX games are great, I prefer the challenge of tackling classic tables in Pinball Arcade. The Trophies I've scored in this game for clearing standard and Wizard challenge lists are some of the best entries on my gamer card. Plus, it's great to be able to play my favorite table "Genie" and Ally's favorite "Black Hole" without having to drive to the local arcade.
#35 - The Mummy Demastered - Playstation 4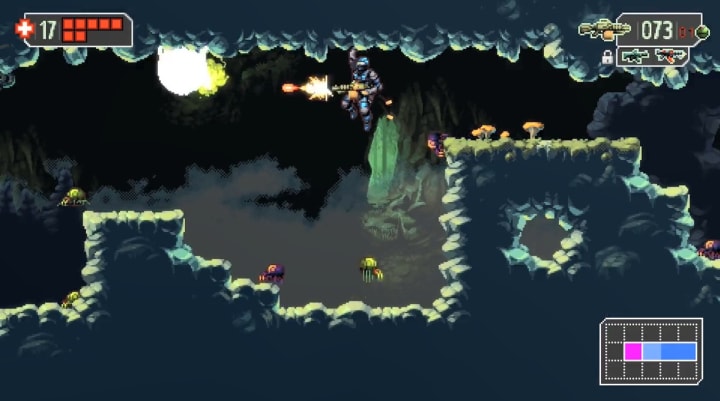 The peerless atmosphere and tight gameplay of the Metroid games applied to the classic Universal monster property was a match made in heaven. Though it's only a couple years old, it stands as one of the best movie-based games ever made. Forget the movies; build the "Dark Universe" this way!
#34 - Dead Rising - Xbox 360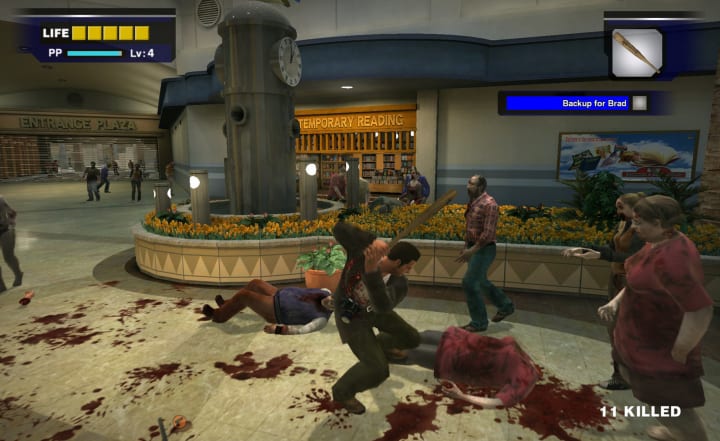 A whole mall to explore. Almost a hundred zombies onscreen at once. An off-the-wall story. Those things would be enough to make this a great zombie game. Add in the fact that anything you can lay your hands on, from dumbbells to park benches, can be a weapon, and you've got an instant classic!
#33 - Civilization 5 - PC
When I'm actively jerry-rigging my underpowered laptop to play a game, you know it's a winner! This is epic strategy at its finest! There are so many ways to play and win Civ 5 that I can pretty much play it forever. I haven't had a chance to try the sixth game yet, but I bet that this one is still a very hard act to follow. Just watch out for nuke-happy Gandhi!
#32 - Final Fantasy 7 - Playstation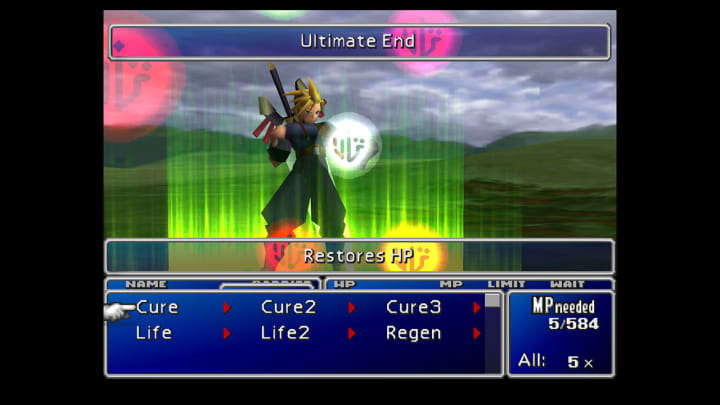 Speaking of epic, that word perfectly describes Final Fantasy 7. Every character and scene is memorable, Gaia is a joy to explore (especially by Gold Chocobo), and the battles never stop being engaging. On a side note, the remake on PS4 releases around my birthday next year! I can guess what Ally's gonna get me! :-D
#31 - Portal - Xbox 360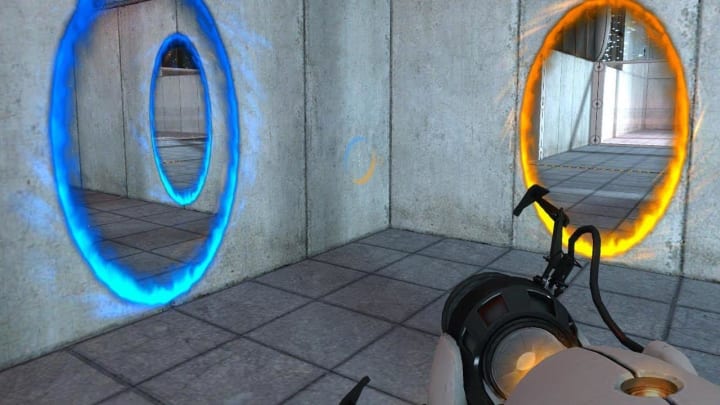 This was one of the most pleasant surprises in gaming history! One of the most ingenious puzzle games ever designed combined with one of the funniest vocal performances ever thanks to Ellen McLain's perfect portrayal of the sadistic computer GlaDOS. Whether playing on The Orange Box or Xbox Live Arcade, this short-but-sweet puzzler is always worth revisiting.
#30 - Saints Row 4 - Xbox 360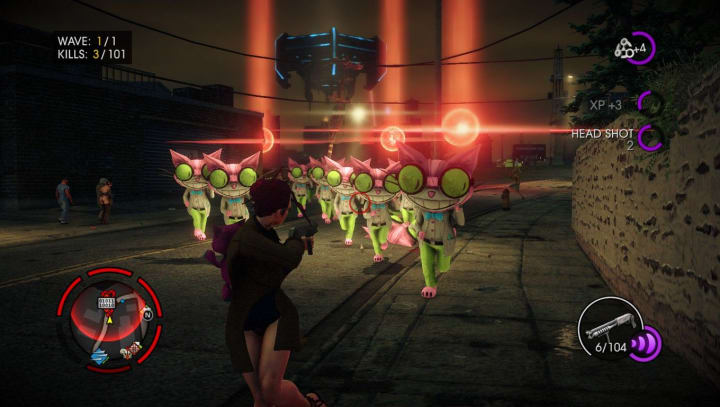 This is pure joyous insanity! Running around a crazy city doing everything from blasting aliens to causing insurance-adjusted pile-ups is fun enough; adding in superpowers and tons of classic sci-fi references brings on hours of laughs.
And, yes, you've still got the four-foot purple phallus to use, too.
#29 - Wild Arms - Playstation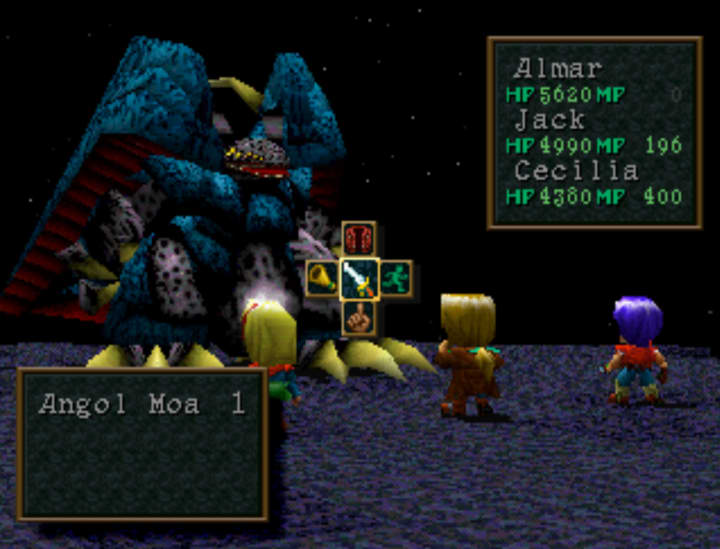 I don't know why Sony gave up on this series. They were all great JRPGs, but, to be fair, the first easily dwarfs all the sequels and its own remake. Rudy, Jack, and Cecilia are unique, flesh-out characters worth caring about, the story and world are magical with a level of bleakness that keep me absorbed, and the combat stays strategic throughout. Please, Sony, bring this series back!
#28 - Scene It: Box Office Smash - Xbox 360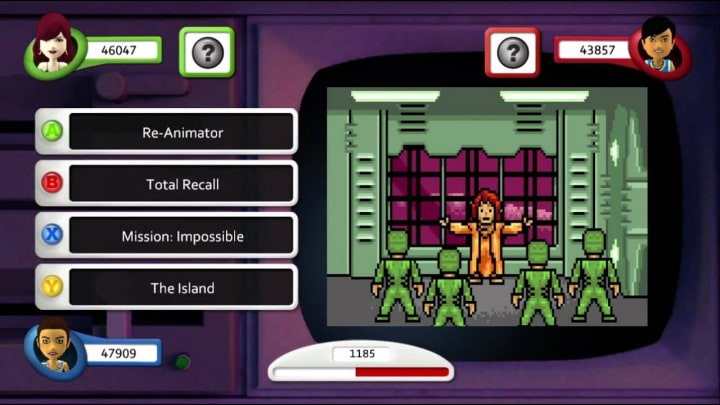 As a movie buff, I've enjoyed all the Scene It games, but the second is easily the best. All the different modes keep every game unpredictable, and the movies featured cover the spectrum from Oscar-bait to crowd-pleasing Razzie winners. This is one of the best trivia games ever!
#27 - Metal Gear Solid - Playstation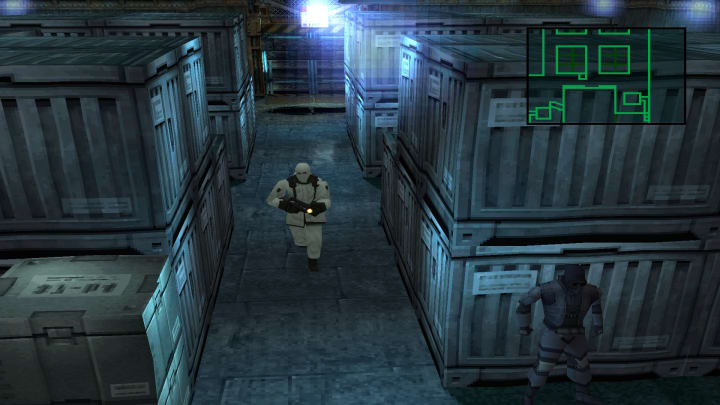 The original Metal Gear created the stealth genre; Metal Gear Solid perfected it. The philosophical discussions are engaging without getting as overblown as in the sequels, and the action is the most tense in the whole series. For the record, I almost always give in to Ocelot's torture so I can get the stealth camouflage in the follow-up run.
#26 - Burnout 2: Point of Impact - Xbox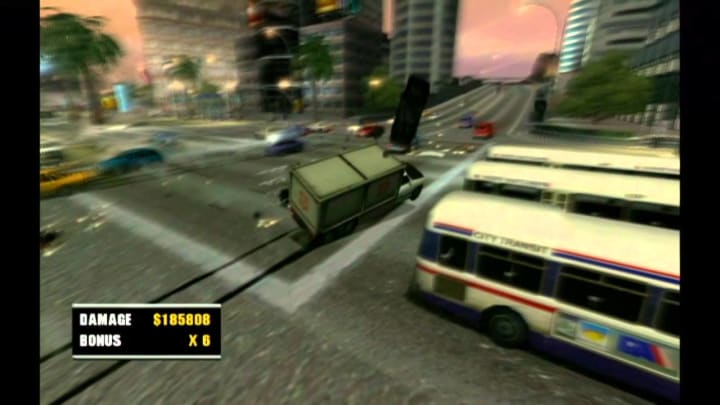 Let's face it... you don't want to hear about the high-speed races or the visuals that still sparkle today. You want to hear me gush about Crash Mode. OK. Gaming parties in my house were ruled by everyone's attempts to cause the biggest pile-ups imaginable. It's the kind of heavy metal carnage that never gets old. Why they left it out of Burnout Paradise, I will never understand.
Opinions so far? Let me know, and stay tuned for my Top 25 (including my not-at-all surprising #1) next time!
list
About the author
Twelve years writing about games, movies, music, etc. and counting! At least one new article every month! I'm also writing movies, writing a children's book & hosting the gaming channel "Cool Media" on YouTube! Enjoy & find me on Twitter!
Reader insights
Be the first to share your insights about this piece.
Add your insights