Here's How Gamer Truls Aandal (21) Mastered His English As a Norwegian
We all secretly wish to be able to speak another language. Whether it be traditional Chinese or Spanish. Some choose English - and learning a second language isn't as easy for everyone.
Truls Aandal - Photo: Twitter (@ttrulss)
Over the last decade, we've seen an increase of multiplayer video games, allowing players from all over the world team up together and work towards an objective: winning the game.
Modern video games such as FPS (First Person Shooter) games require pitch perfect communication for players to be able to collaborate on meeting the end goal - winning.
Has played for major parts of his childhood
- I've played with people from all over the world. When I was playing with australians, it went to the point where I adapted to their accent, and actually started talking with an australian accent. The same goes for british and american. Over the last year, I've mainly been playing games with americans, and I have plans to visit my friends over in the states once the corona virus pandemic has calmed down, Truls says.
Truls claims he was never the golden straight A-student in his high school english classes, but that didn't mean he was bad at English. Quite the other way around actually.
- My english teacher was actually from Russia, and although her knowledge of technical english grammar was alright - I enjoyed correcting her when she was wrong.
Not a fan of Norways school system
- Norway has a ridiculous school system when it comes to language. In Norway we have two different languages per say. One is the city-language called Bokmål, and then there's old Norwegian, which we call Nynorsk. Nynorsk (new Norwegian) is actually a dying language, but our education system still believes we need to learn it, although we'll never have use for it. Passing this class is mandatory for graduation in Norway, and due to the complexity of the language, a lot of students fail and don't get their graduation diploma. Only because they failed a class teaching a language we'll never ever have any use for. I believe we need to have more English in Norwegian schools. Our country is known for being one of the worst countries for the English language, and it's actually embarrassing, Truls adds.
Has taken his english to the next level
My english has evolved, and allowed me opportunities that the regular norwegian would struggle to accomplish. I've been fortunate to be given an opportunity to have my voice heard on international radio. Besides video gaming, I am also a voice over artist. I record audio with my voice for radio stations all over the world.
I believe success is determined by the work you put into succeeding. I've been working hard to master my english, and eventually it has paid off.
My voice can as of March 2020 be heard on over 70 radio stations in the United States, Europe, Canada and even Africa.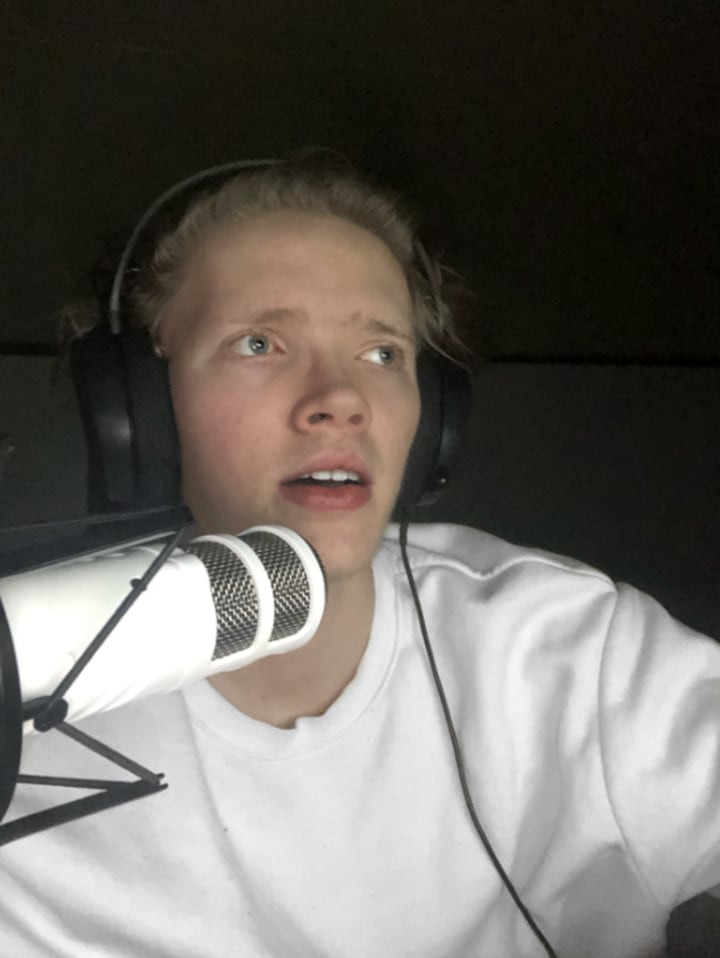 About Truls Aandal
Truls Aandal (born 28 november 1998) is a Norwegian professional video gamer and entrepreneur. He currently plays for the team eRa Eternity.