Best PC Game Controllers Every Gamer Will Love
Need a cool remote and don't want to overspend? These are the best PC game controllers to toggle your PC gaming experiences.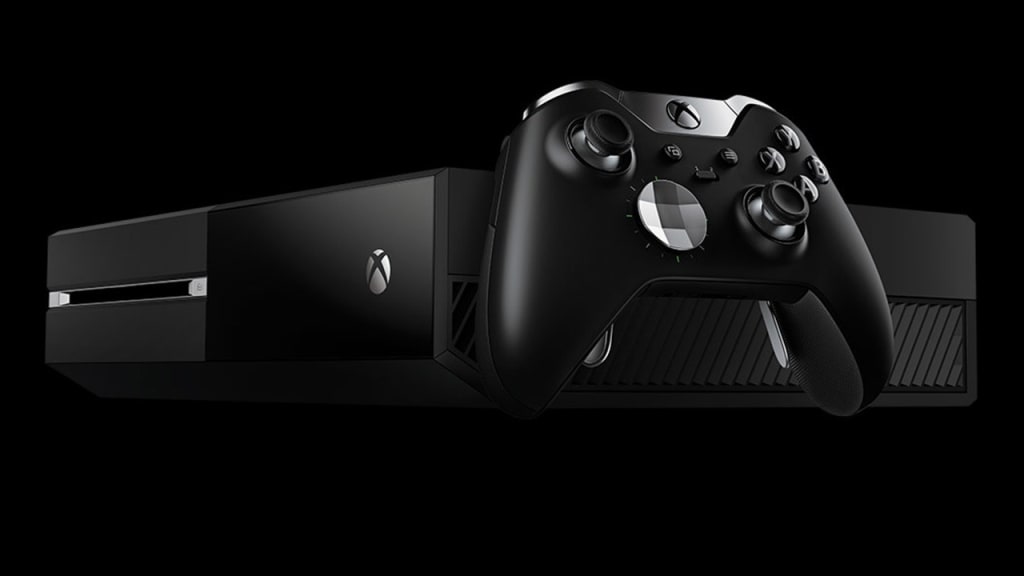 It used to be you had to engineer, through payment or your know how, a whacky controller that often broke after a few months, or just plainly didn't work in the first place.
PC gaming was a hassle, but now it's so much easier to find a PC controller that there's honestly too many options. Fortunately for us PC gamers, the future has arrived, and all we're really faced with now is the unending battle of new games versus old computers.
There are many varieties of PC game controllers, so choosing the very best one can come down to a multitude of factors. These can include anywhere from comfort and overall design, to specific components and added buttons. If you need to seriously upgrade your PC gaming experience without breaking the bank, try out some of the following best PC gaming controllers and you might find
With the recent turn in platform gaming, that is Virtual Reality, it's surprising and refreshing to find that Microsoft is going back to its roots. They're one of the most popular computer companies in the world, so it's no wonder they'd make some of the best PC game controllers.
Microsoft's Xbox platforms are being greatly modified and fine tuned to preserve more computer generated content, which means you can use your everyday controller for both platform and PC gaming, unlike in the past when modifying your controller for the PC could spell disaster for both of your valued (and expensive) products.
Razer's Wildcat controller not only looks like a topnotch gaming product, it feels like an expensive one, too. For only $50, gamers get this amazing piece of hardware that comes with a multitude of awesome functions and even a sweet carrying case.
It comes equipped with 2 hyper-response multi-function triggers, and likewise 2 hyper-response multi-function bumpers, which are removable. In addition, players will get a 4-button quick control panel, zero slow-turn analog joysticks, optional trigger stops, which allow for rapid fire shooting, and so much more, all making it one of the best PC game controllers on the market.
Made specifically for the Apple connoisseur, the Nimbus is the way to go if you're a Mac book gamer. It's also only $50, when compared to the other more expensive products on this list of the best PC game controllers, it's not too hard to see why the nimbus is a fan favorite.
It's also extremely easy to use, especially if you're used to either platform's controller, though some have complained that not all of the buttons are easily understood. Still, there's plenty of components, like dual-sided triggers and shoulder buttons, a giant all-purpose menu button, two analog sticks, and four colored buttons.
Leader in the best PC technology, like mouses and keyboards, the Logitech F710 Gamepad makes for one of the very best PC game controllers. There's a exclusive aspects, like exponentially better vibrations feedback, more responsive 4 switch D-pad, 24 gigahertz wireless connectivity, plus extensive gaming support, since it has both XInput and DirectInput compatibilities.
Don't get a cheap, garage-made controller when this $50 piece of equipment can bring you hours of awesome gameplay with some of the most state of the art technology inside.
Obviously still one of the best accessories for the PS4 is actually one of the best PC game controllers, the Sony DualShock 4. It's the primary PlayStation controller, why wouldn't it be perfect for PC?
Depending on what kind of use it's for on your PC, the DualShock 4 can help with better vibration resistance and thumb pad sensitivity, however be cautious on what games you want to play. Otherwise, it delivers superior gaming for any type of PC player.
Known more as an all-around, compact product that delivers some of the best performance in modified gaming controllers, Mad Catz' C.T.R.L.R. is probably the most extensive on this list, in terms of quality and style.
Made precisely more compact than the Xbox One controller, the micro C.T.R.L.R. utilizes three different modes, gaming, mouse and PC, to optimize its various uses for multi-platform support. It also comes standard with Bluetooth connectivity and a completely customizable experience.
Perfect for more racing game PC gamers, the Thrustmaster GPX LightBack is an all-around Ferrari among the best PC game controllers. Although he may look almost identical to a retro Xbox 360 controller, it's got a bunch of cool add-on features that make it an exponentially better when it comes to racing video games.
There are a bunch of various LEDs, such as the ones under the analog joysticks, which register in-game activities by dimming or lighting up, plus it's guaranteed to bring a definitive precision, unlike most other controllers.
One of the most luxurious of all the best PC game controllers, the Xbox One Elite is probably the most expensive one, too, and for good reason. While the Xbox controllers typically get rated with some of the best reviews for play games, this one works as an all-around and inclusive product for unlimited support and comfort.
Everything is up to your customization parameters. Nothing stands in your way when you have a $160 controller in your palm, one that you modified through the Xbox preferences design tab. What more could PC gamers even ask for?
The Rumble Pad, made by Saitek, is designed rather differently the most of the other controllers on this list. It may not look like a topnotch device, but the various controls and interior components make it a best seller among PC gamers everywhere.
Although it utilizes a micro-USB cable, the P2600 is much better than standard remotes, because it has six face buttons and two analog sticks placed side by side, like Sony's DualShock 4. For one of the best PC game controllers, Saitek's Rumble Pad is the better choice for fighting games.
That's right, even something as simple as the NES classic controller can be utilized for the PC gamers out there. Gaming sessions can be taken to the retro world by utilizing this product, it's one of the best PC game controllers, so why wouldn't you?
Coming with 10 foot wired controller, which means you won't have to be worrying about pesky aa or aaa batteries ever again, the classic NES controller is amazing for its compact design and overall freeing comfortability. Especially if you're a video game fanatic, this one's your best bet.
Lastly, Valve has this awesome Steam controller, but it's very finicky when it comes to playing specific games on the PC. Despite this key setback, Valve allows for the controller to gain a multiplicity of different components and settings depending on the particular ones set before every play-through.
Valve also continuously adds changes to the controller, whether improved by updates or compatibilities, it continuously grows in performance, design, features, and so much more. So, as more user support is ascertained, the more Valve's Steam controller will grow as one of the best PC game controllers.

George Herman
Call me a nerd, that's what I am: Star Wars fanatic, Grand Theft Auto champion, comic book connoisseur, and a long-time lyricist. So, call me a nerd, but that's not all I am!
See all posts by George Herman →