Best Dungeons and Dragons Books for Tabletop Gamers
If you're true a fan of the classic tabletop RPG, you're going to need to get yourself one of the best Dungeons and Dragons books for tabletop gamers—that is, if you haven't already ran through the campaign already.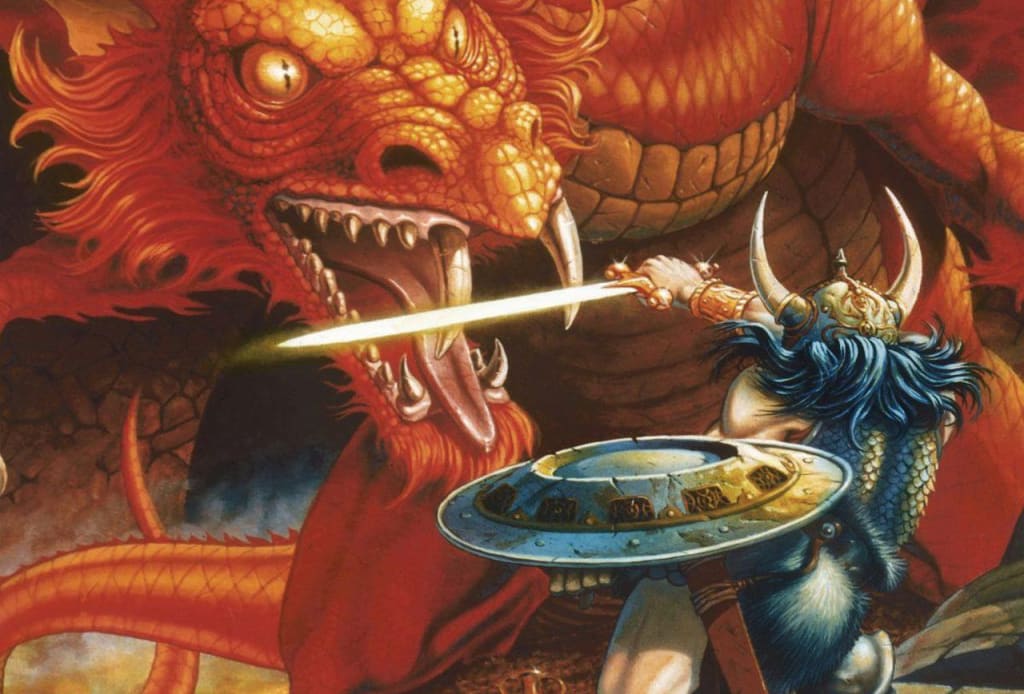 I'm, admittedly, a bit of a nerd. Well, not really a bit of one—I'm a huge one. I think the real precursor to being an official geek is whether or not you play Dungeons and Dragons. I'm not talking about any of the video game adaptions, I mean the real thing—playing mat, dice, and all.
Despite my self-proclaimed "nerdiness," I only started playing Dungeons and Dragons in the past year. I guess you can say I was in denial for a while, and after some coercing from my friends, I decided to join their D&D group. I picked up on the game itself fairly quick, but that didn't really do much to shake my "noob" status.
Being the competitive person that I am, I decided to look into all of the resources I possibly could for Dungeons and Dragons. Plus, I fell in love with the game rather quickly, so when I get into something I REALLY get into it. Other than the vast amount of content on the internet, I looked into a variety of Dungeon and Dragons books. After all, the game itself is based off of different "adventure books" that give you the base stories for your campaign. Being the impulsive person that I am, I also purchased a ton of different D&D accessories, all of which were very helpful on my quest to be the best player out of my group of friends. As a result, I have began to read through some of the best Dungeons and Dragons books for tabletop gamers, and I now feel I can consider myself a connoisseur of sorts when it comes to the game. So, let's take a look at some of the best of the best, and you maybe you can be the next Dungeon Master.
I'll start with the one book that gets into some pretty important D&D lore: Dungeons and Dragons Art and Arcana: A Visual History. This book is especially good for beginners, as they will get introduced to the history of the longstanding live-action roleplaying game. Most of this is done through really cool illustrations and paintings, too, so if you're more of a visual learner like myself, this is definitely a solid purchase—and it would likely be the most important purchase if it weren't for...
This is probably the book that helped me the most: The official Player's Handbook from Wizards of the Coast themselves. It serves as a reference point for the various nuances of the game, including creating player characters, backgrounds and skills, combat, etc. Definitely a must-have, not only for anyone just entering the world of Dungeons and Dragons, but even for those serving as the Dungeon Master for the first time.
Xanathar's Guide to Everything serves as an expansion to the fifth edition of Dungeons and Dragons (or 5E). This book serves as a rulebook for some of the newer additions to the expanded version. If you're currently doing any of the campaigns on this list, then this is definitely worth your time—especially if you're someone that wants to explore all avenues of the D&D universe, be it the latest edition of 5E, the classic game, or the blended 3.5 edition.
Another great accessory for hardcore players is Mordenkainen's Tome of Foes. It serves as a supplementary piece of sorts and introduces a plethora of new monsters, creatures, and enemies. This is more for an advanced DM rather than a casual player, so keep your role in mind when thinking about making the purchase.
Now this is another book for those just starting to master their dice rolls. In addition to everyone's favorite Monster Manual, the Volo's Guide to Monsters serves as an even more comprehensive guide to the vast assortment of monsters throughout the D&D universe. Not only does it go into some of the iconic, timeless monsters like Beholders and Giants, but it also gets into some of the new enemies found in popular 5E campaigns.
For those looking to get into a new campaign for their weekly tapletop game night, you may want to consider purchasing the Dungeon of the Mad Mage. This adventure was a great addition to the classic roleplaying game, so if you're DM got off track in the last go-around, or you've gotten a little bored of the storylines, you should give this one a shot.
This is a pretty cool crossover campaign for anyone who may also play one of the most famous trading card games, Magic: The Gathering (MTG)—also made by Wizards of the Coast. This particular dungeon is set in Ravnica, the famous city from MTG. This best of both worlds campaign is a must-have for hardcore tabletop gamers and card players alike.
If you play D&D, you should definitely consider Curse of Strahd as another add-on adventure. It's one of the best new campaigns out there, as it is basically a re-tread of the original plot of I6 Ravenloft—with, of course, its own new twists and turns. For someone that is always looking forward to their next dungeon, this was a must-have mystery campaign for their collection. Though I may be new, I'm already pumped for the start of a new campaign, and I can tell Curse of Strahd will bring an interesting experience when I decide to take a shot at DM.
Considering how quickly D&D has become one of my favorite board games, there's no amount of adventures that will satisfy my insatiable appetite for tabletop adventures. Though Tomb of Annihilation had seen mixed reviews, the premise had my intrigued nonetheless. It centers around a "death curse" plaguing the world, and after seeing the movie Bird Boxrecently, this one especially captivated my interest. Because... you know, death plagues are all the rage right now.
Now THIS should be a must-have for any D&D player, be they casual or competitive. This is gift set of core rulebooks includes the aforementioned Player's Handbook, the Monster Manual, and the Dungeon Master's Guide. It also comes complete with a Dungeon Master's screen and a really fancy slipcover case. This is essentially a three-for one special here, certainly still qualifying as one of, if not the best Dungeons and Dragons books for tabletop gamers.
And for those interested in playing, but have yet to do the necessary field work, you might want to learn how to get started playing Dungeons & Dragons. It could serve as a precursor of sorts.
table top
About the author
I don't know what to put here lol. I love writing and I love content creation, and I finally found the right spot to do it!!