The 10 Best Games of 2018 for Xbox One
For competitive gamers and casual fans, the best games of 2018 for Xbox one aren't few and far between.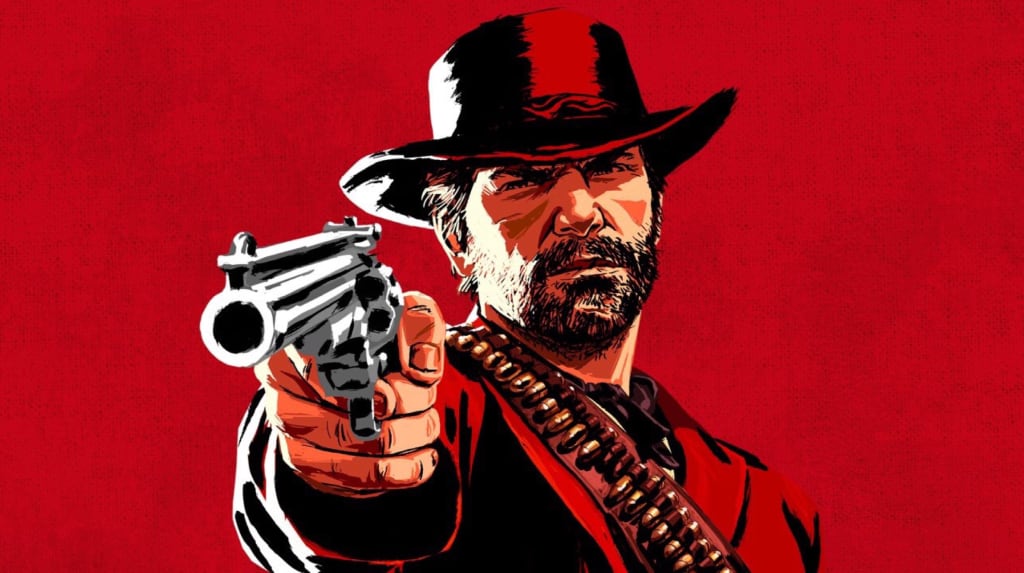 Every year, the age old debate rears its ugly head: Which gaming system is better, PlayStation 4 or Xbox One? While the argument is fun to have, there's a pretty simple answer: Xbox One is unequivocally the better of the two systems.
OK, that might be a HUGE reach, but as you can tell, I've always been an Xbox person. It really just comes down to a matter of preference. I've always preferred Xbox for its online gaming capabilities (and the fact that it was Gears of War exclusive), but recently, there's also been an influx of awesome games that have come out for the system. 2018 was a great year for gaming (well, other than the whole Fallout 76 debacle), so there is no shortage of new games both Xbox exclusive and not. Let's go through some of the best games of 2018 for Xbox One, and maybe it can help settle this silly little argument once and for all.
Well, one can only hope.
We'll start out with a game that wasn't only one of the best for Xbox, but one of the very best of 2018 in general: Red Dead Redemption 2 by Rockstar Games. The game serves as a prequel to Red Dead Redemption and follows the story of Arthur Morgan and the Van der Linde gang back in 1899. This was in the running for game of the year before losing out to PS4's God of War, but I think it should've won. Then again, I'm a little partial to games that come out to Xbox so...
Ori and the Blind Forest came out back in 2015, and it was a HUGE hit amongst fans. Despite the fact that it's only a few years old, it's gotten a reboot recently with the Definitive Edition, and they've managed to somehow one-up themselves on a product that was seemingly already perfect. 10 out of 10 gamers (AKA me and nine of my friends) would recommend.
Look, I'm not the biggest Fortnite fan, but you can't deny its cultural impact over the last year or so. The free-to-play game not only changed the way gamers play shooters (battle royale modes, in general, are currently all the rage), but it also changed the way game developers market their products. Despite the fact that it's technically "free-to-play," Epic Games made four billion dollars off of Fortnite, simply by adding a bunch of cool in-game purchases. While some say it's for a younger demographic, I know plenty of people that play religiously, and it is without a doubt one of the best free Xbox One games.
Assassin's Creed Odyssey is the latest game in the longstanding series from Ubisoft Games. The enhanced graphics, intricate single player storyline, and overall smooth gameplay make this one of the best in the series. I particularly loved the 150v150 Sparta versus Athens mode, which made me feel like I was literally in the movie 300. It also had some pretty epic boss fights, too, so the action in this one is far from lacking.
NieR:Automata might sound a little obscure to casual fans of Xbox, but it's actually one of the best Xbox One role playing games. In terms of adventure games, it's a home run. Basically, you spend the game fending off invaders from another world—a concept that seems redundant, but the game does a great job of keeping a somewhat stale idea fresh. However, you can be the judge by playing it yourself.
This game was pretty divisive amongst fans, but I thought it was one of the best games of 2018. If you like action games, Monster Hunter World has plenty of it. What is the game about, you ask? Well, the title is pretty self-explanatory: You hunt a bunch of monsters. Admittedly, it can get a bit redundant at times, but if you're a fan of cool-looking creatures and the ensuing process of finding and slaying them, then you will probably like this game.
If you're looking for a racing video game, you've gotta try Forza Horizon 4. One of the more popular Xbox One games, Horizon 4 is a huge step up from its predecessors. Between the incredible graphics, realistic gameplay, and extensive assortment of cars, this Forza game is probably the best one yet. And that's saying something, considering it's an award-winning series.
Sea of Thieves is an Xbox exclusive that has really "made waves" amongst the gaming community. The game allows you to customize your own pirate, and you can go out to sea and do, well, pirate stuff. Sailing, looting, and questing is the name of the game, so if you're in the market for some virtual booty (no, not that kind, get your mind out of the gutter), then you should definitely try out Sea of Thieves. It's one of the best games I've played in years.
Any fans of the Call of Duty games should definitely consider getting Call of Duty: Black Ops 4. A further modernized take on the classic video game series, Black Ops 4 has everything you want in a CoD game and more. The best part, in my opinion, is the new battle royale mode. It's similar to PUBG, except it contains much smoother gameplay with far superior graphics. It's definitely one of my favorite games of 2018.
The Far Cry series is also another classic, so it should come as no surprise that the latest installment is one of the best games of 2018 for Xbox One.
In the fourth sequel, the town of Hope County, Montana is overrun by a "doomsday cult" and your objective is to fight off said group of fanatical. The game's story contains some political undertones and the gameplay itself is just fantastic, so if you're in the market for a new Xbox One game, this should be at or near the top of your list.
About the Creator
I don't know what to put here lol. I love writing and I love content creation, and I finally found the right spot to do it!!
Reader insights
Be the first to share your insights about this piece.
Add your insights