Behind The Games: The Voices of Your Favorite Characters
Here are a few actors that you may have not realized also voiced game characters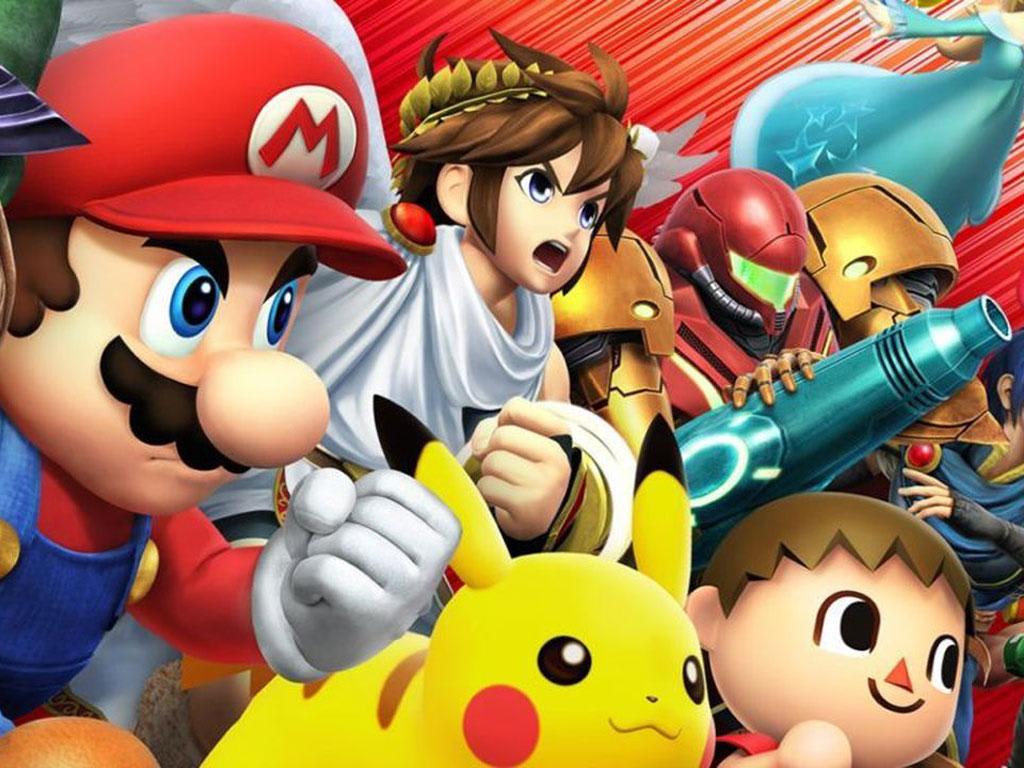 Have you ever been in the middle of a game and a character appears and you swear you have heard the voice before? Well, that's because you probably have before. In gaming, it's not uncommon for a voice actor to 'portray' numerous characters through a variety of games as well as in animated shows and anime voice-overs. Sometimes the voice actor is someone you would never know, and other times you find out that a well known Hollywood actor is the voice behind the game character. Here are a few actors that you may have not realized also voiced game characters:
Tim Curry (Dragon Age: Origins, Brutal Legend)
Alan Tudyk (Infinite Crisis, Injustice: Gods Among Us)
Hayden Panettiere (Kingdom Hearts, Until Dawn)
Patrick Stewart (Castelvania: Lords of Shadows, The Elder Scrolls IV: Oblivion)
Lacey Chabert (Infinite Crisis, Star Wars: The Old Republic)
Seth Green (Mass Effect series)
More often than not, the characters that you love aren't mainstream Hollywood actors, but that shouldn't take away from their glory because they are the actors who give life to our beloved characters. Here are 10 voice actors that have probably voiced a character that you love in games.
Kiff Vandenhuevel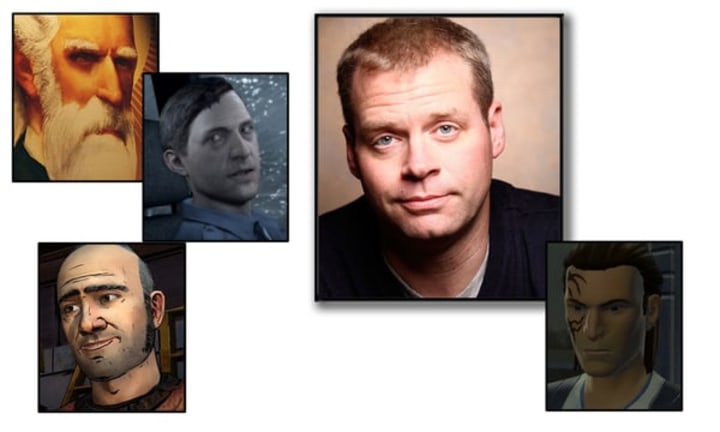 Kiff is a seasoned voice actor and comedian and has recently stepped into video game characters, hopefully for many more to come.
Zachary Hale Comstock (Bioshock Infinite)
Skavak (Star Wars: The Old Republic)
Oscar Connelly (The Evil Within)
Walter (The Walking Dead: The Game - Season 2)
Dr. Bick (Aliens: Colonial Marines
Brina Palencia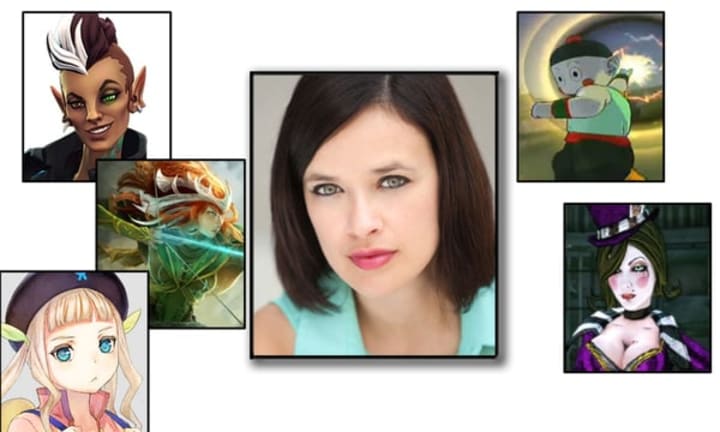 Brina is a bit of a newcomer to game character voices, but she's been a staple of voice acting for anime and cartoons for several years.
Mellka (Battleborn)
Moxxi (Borderlands 1,2 & The Presequel!)
Elle Mel Marta (Tales of Xilla 2)
Artemis (Smite)
Nyotengu (Dead or Alive 5)
Fred Tatasciore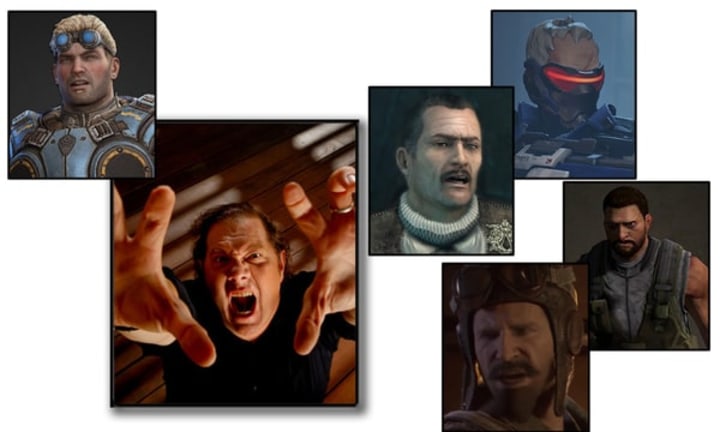 Fred is considered a veteran voice actor considering that he has hundreds of games that he has voiced for as well as hundreds of animated characters on some popular and cult cartoons.
Soldier 76 (Overwatch)
Damon Baird (Gears of War series)
Nikolai (Call of Duty: Black Ops)
Rhonda & Tabitha (Fallout: New Vegas)
Mario Auditore (Assassin's Creed II & Brotherhood)
Tara Strong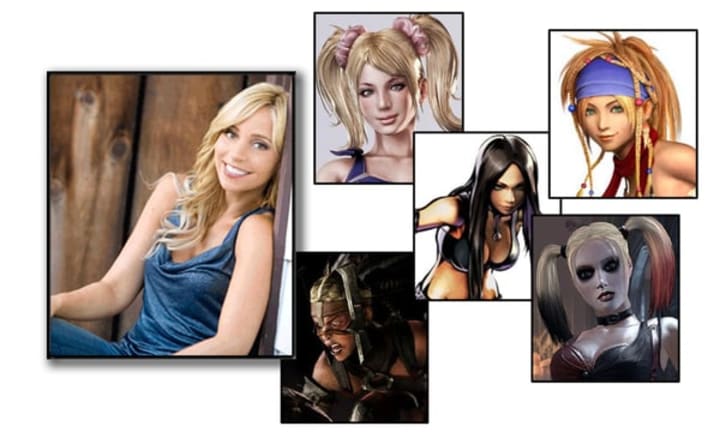 Tara is probably one of the most widely known voice actresses in the business, greatly because of her performance as the crazy but lovable Harley Quinn.
Harley Quinn (Batman: Arkham Series)
Juliet (Lollipop Chainsaw)
Rikku (Kingdom Hearts II, Final Fantasy X & X-2)
Presea (Tales of Symphonia)
X-23 (Marvel Vs. Capcom)
Todd Haberkorn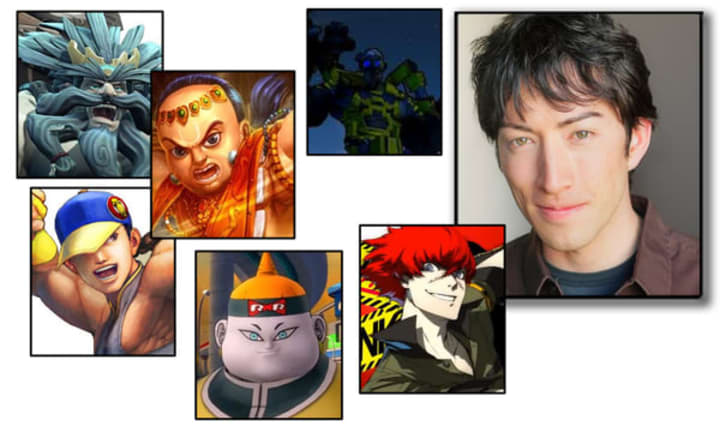 Todd is a newer addition to voicing game characters, but he's been a staple in several popular anime series but is probably most widely known for voicing Natsu in Fairy Tail and Marlo in Attack on Titan.
Boldur (Battleborn)
Jaco (Dragon Ball: Xenoverse)
Yun (Ultra Street Fighter IV)
Wilhelm (Borderlands 2)
Morgan (Fire Emblem: Awakening)
Steve Blum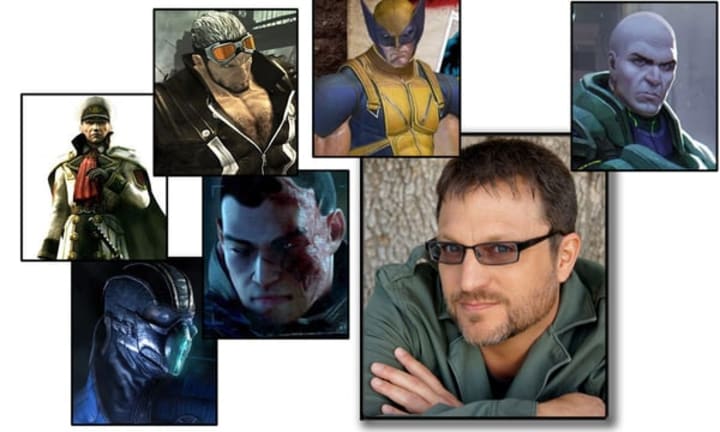 Steve is another veteran on this list as he is credited with voicing more than 260 gaming characters in his lifetime. This voice count even earned him a Guinness World Record as of 2012.
Zoltun Kulle (Diablo III)
Wolverine/Logan (Marvel games)
Oghren (Dragon Age: Origins)
Orochimaru (Naruto games)
Sub-Zero (Mortal Kombat X)
Lex Luthor (Infinite Crisis)
Laura Bailey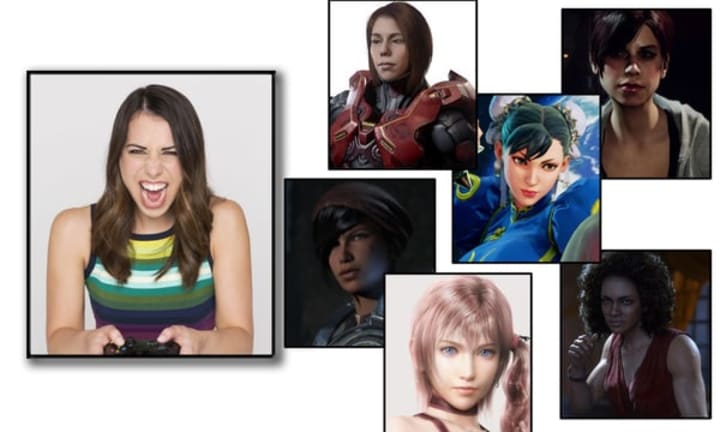 Laura is more widely known for her anime voiceovers, but she's provided countless game characters over the years as well as voice directing Gunslinger Girl & Blue Gender: The Warrior.
Diaz (Gears of War 4)
Nadine Ross (Uncharted 4: A Thief's End)
Abigail 'Fetch' Walker (inFamous series)
Lady Comstock (Bioshock Infinite)
Serah (Final Fantasy XIII)
Troy Baker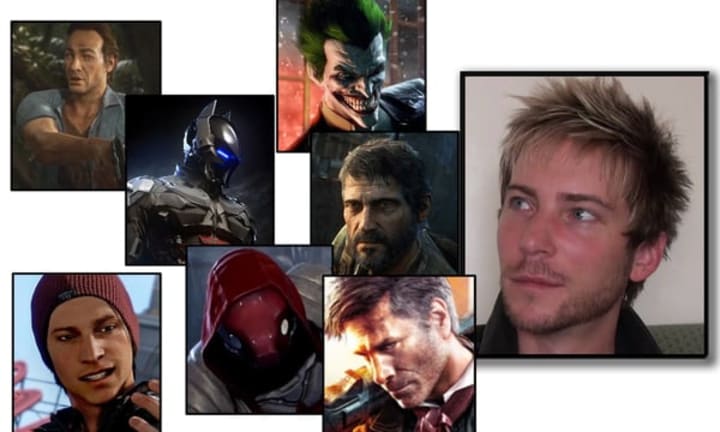 Troy has filled countless high profile characters that you may have not realized were all voiced by the same. That is part of what makes him so popular considering that all the voices are so different.
Arkham Knight, Red Hood (Batman: Arkham Knight)
Joker (Batman: Arkham Origins)
Joel (The Last of Us)
Booker DeWitt (Bioshock Infinite)
Delsin Rowe (inFamous: Second Son)
Stephen Russell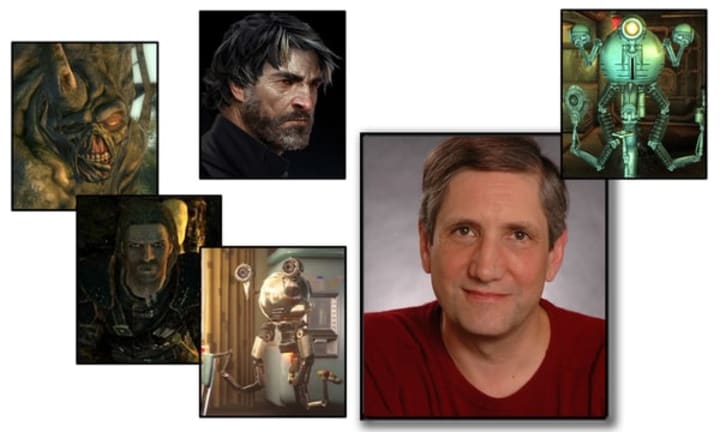 Even though he has a smaller collection of characters, it hasn't stopped Stephen from collecting several high profile roles to his resume.
Corvo Attano (Dishonored 2)
Andy, Harold & Mister Buckingham (Fallout 3)
Codsworth (Fallout 4)
Mercer Frey (The Elder Scrolls V: Skyrim)
Garrett (Thief)
There are countless games out on the market, and odds are that you may not even realize that your favorite characters could very well be voiced by the same person on a different game.
celebrities
About the author
Husband. Father. Gamer. Cinema Lover. Mix it all together, and there I am. I love all things pop-culture and coffee; but coffee is the best.
Reader insights
Be the first to share your insights about this piece.
Add your insights