A Brand New Agent Is Coming to Valorant
Gekko is a new Los Angeles-based Agent with a wide variety of abilities.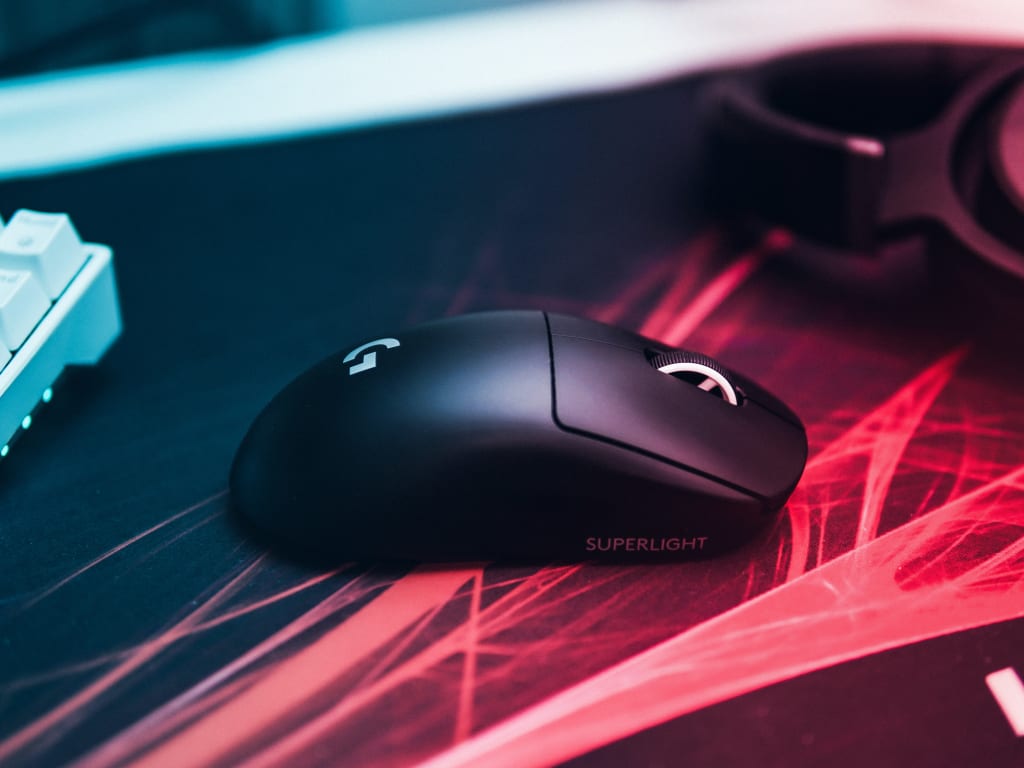 Photo by Muktasim Azlan on Unsplash
I have been playing Valorant ever since it was in its beta period. I enjoy the game a lot since I see it as a nice mix between Overwatch and Counter-Strike.
What is Valorant?
Valorant is a free-to-play, multiplayer first-person shooter game developed by Riot Games. The game was released in June 2020 and quickly gained popularity, especially in the esports community.
In Valorant, two teams of five players compete against each other in matches that consist of up to 25 rounds. Each round lasts 100 seconds, and the game's objective varies depending on the game mode.
The most common game mode is "Defuse," where one team is tasked with planting a bomb at a designated site while the other team tries to prevent them from doing so or defuse the bomb if it has already been planted.
Players can choose from various characters, called agents, each with a unique set of abilities that can be used to gain an advantage over the other team. The game also features a wide range of weapons, including pistols, rifles, shotguns, and sniper rifles, which players can use to eliminate opponents.
Valorant has gained a reputation for its fast-paced gameplay, high skill ceiling, and tactical gameplay, making it a popular choice for competitive players and esports teams.
Who is the new agent in Valorant?
Riot Games has introduced a new playable agent for its multiplayer first-person shooter game, Valorant. Named Gekko, he is the 22nd character to be added to the roster of agents.
What sets Gekko apart from the other agents is his unique ability to summon a group of creatures to hunt down his enemies. His appearance and abilities are heavily inspired by skater/punk culture, reflected in his style of clothes and skateboarding.
Gekko's unique ability allows him to summon minions that are similar in appearance to graffiti. This helps to give his character a more East LA look, which reflects his background.
The minions he summons can be used to track and hunt down enemies, which can be helpful for gaining an advantage over the opposing team. His other abilities include Dizzy, Wingman, Mosh Pit, and Thrash.
Dizzy is an ability that allows Gekko to fire a projectile into the air, which shoots any enemy in its sight and temporarily blinds them. This ability can be useful for disorienting enemies and making it easier to take them down.
Wingman is another ability that allows Gekko to shoot a projectile toward enemies, which fires a concussive blast at the first enemy it sees. This ability can be used to either defuse or plant the Spike.
Mosh Pit is an ability that allows Gekko to throw a Mosh like a grenade. When the Mosh lands, it duplicates across the area and then explodes. This ability can be useful for dealing damage to multiple enemies at once.
Finally, Gekko's ultimate ability, Thrash, allows him to link fire with Trash's mind. When activated, it'll lunge forward and explode, detaining any enemies in its radius.
Players can now unlock Gekko's Agent Contract, which includes various cosmetics to match the new character. The contract includes three sprays, two player cards, one gun buddy, two titles, and one Shorty skin.
These cosmetics allow players to personalize their experience with Gekko and show their love for the new agent.
Final Words
Gekko is a unique addition to the roster of playable agents in Valorant. With his ability to summon minions and his punk-inspired appearance, he is sure to become a fan favorite.
The Agent Contract also provides players with a variety of cosmetics to further enhance their experience with the new character.
Overall, Gekko is a great addition to the game and will undoubtedly provide players with hours of fun and excitement.
If you enjoy my posts and would like to stay updated on the latest gaming-related news, technology advancements, design trends, and social media insights, I invite you to follow my profile.
I will continue to share my thoughts and insights on a wide range of topics in the world of entertainment and technology.
With that being said, thank you for reading my post, and have a good one.
The original version of this story was published on another platform.
About the Author
I write articles in my field covering gaming, filmmaking, media, technology, and design. You can subscribe to my account to get notifications when I post on Medium and Vocal Media. I support Illumination Integrated Publications as an editor and moderate the Slack Workspace, where you can share your Vocal Stories with thousands of members free of charge. I own and manage two publications, one for gaming and one for YouTube. You may join via my referral link if you are new to Medium. You can also join Vocal Media to share your inspiring stories. I look forward to reading your posts on both platforms.
About the Creator
I specialise in Media, Design, and Filmmaking. I support Illumination Integrated Publications on Medium as an editor and YouTube coordinator. https://www.youtube.com/watch?v=F9DhuGQYbpI& I also own two publications for Gaming and Podcasts.
Reader insights
Be the first to share your insights about this piece.
Add your insights