"Trails and Tales" Is the Official Name of Minecraft Update 1.20
Mojang has officially announced the name of the highly anticipated Minecraft update.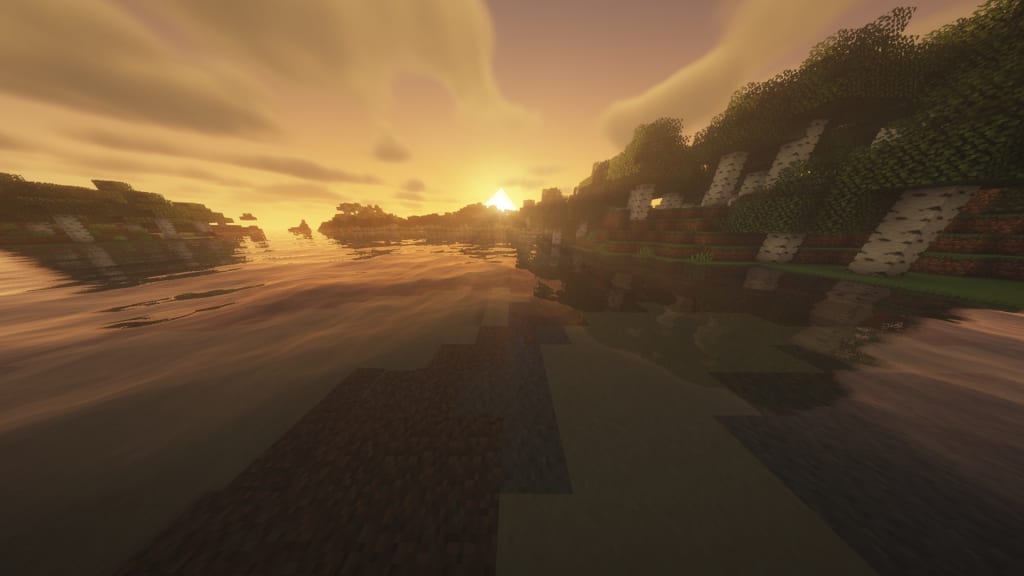 Image by Reblady from Pixabay
In a few previous posts, I spoke about the highly anticipated update many Minecraft fans have been eagerly waiting for, update 1.20. Now we finally have the official name of this update.
Mojang, the creator of the popular survival game Minecraft, has finally revealed the name of its highly-anticipated 1.20 update. Dubbed Trails and Tales, the upcoming update is said to follow Minecraft tradition by theming its content around the name.
Similar to the Caves and Cliffs update, which introduced new aquatic and cave features, Trails and Tales aims to provide players with unique stories to discover and explore. The new update is expected to be released later this year, according to the official Minecraft blog.
Trails and Tales encourage players to go out and explore the vast Minecraft world, allowing them to come up with their own stories as they encounter mobs and mine materials.
The update is set to add new content to the game, including the Sniffer, a new passive mob found in sand biomes, and armor trim, which lets players set patterns on their gear.
The 1.20 update will also introduce archeology, a new feature that rewards excavation-minded players with ancient relics and more. Fans can catch a glimpse of these new features through snapshots, betas, and previews.
As previously reported, the Mega Man X DLC is another exciting addition to the game, allowing players to play as X and replay iconic levels from the original game. Players can find more Minecraft news on this and other updates by checking out various online sources.
While Minecraft continues to be one of the most popular games worldwide, the Trails and Tales update is expected to offer even more entertainment and exploration opportunities to players.
With its unique stories and new features, the update promises to add to the game's already impressive gameplay experience. Though a release date for the update is yet to be announced, players can look forward to enjoying it later this year.
Final Words
The Trails and Tales update for Minecraft is set to provide players with exciting new content, unique stories, and endless exploration opportunities.
Mojang's tradition of theming updates around their name continues with this release, and fans can expect to see new mobs, features, and rewards like the Sniffer, armor trim, and archeology.
While a release date for the update has not been announced, snapshots, betas, and previews are available to give players a sneak peek.
If you would like more information on the Minecraft 1.20 update, I encourage you to view my previous posts linked below.
If you enjoy my posts and would like to stay updated on the latest gaming-related news, technology advancements, design trends, and social media insights, I invite you to follow my profile.
I will continue to share my thoughts and insights on a wide range of topics in the world of entertainment and technology.
With that being said, thank you for reading my post, and have a good one.
The original version of this story was published on another platform.
About the Author
I write articles in my field covering gaming, filmmaking, media, technology, and design. You can subscribe to my account to get notifications when I post on Medium and Vocal Media. I support Illumination Integrated Publications as an editor and moderate the Slack Workspace, where you can share your Vocal Stories with thousands of members free of charge. I own and manage two publications, one for gaming and one for YouTube. You may join via my referral link if you are new to Medium. You can also join Vocal Media to share your inspiring stories. I look forward to reading your posts on both platforms.
About the Creator
I specialise in Media, Design, and Filmmaking. I support Illumination Integrated Publications on Medium as an editor and YouTube coordinator. https://www.youtube.com/watch?v=F9DhuGQYbpI& I also own two publications for Gaming and Podcasts.
Reader insights
Be the first to share your insights about this piece.
Add your insights