The Stopped Train
We Do Like To Know What Is Happening Vocal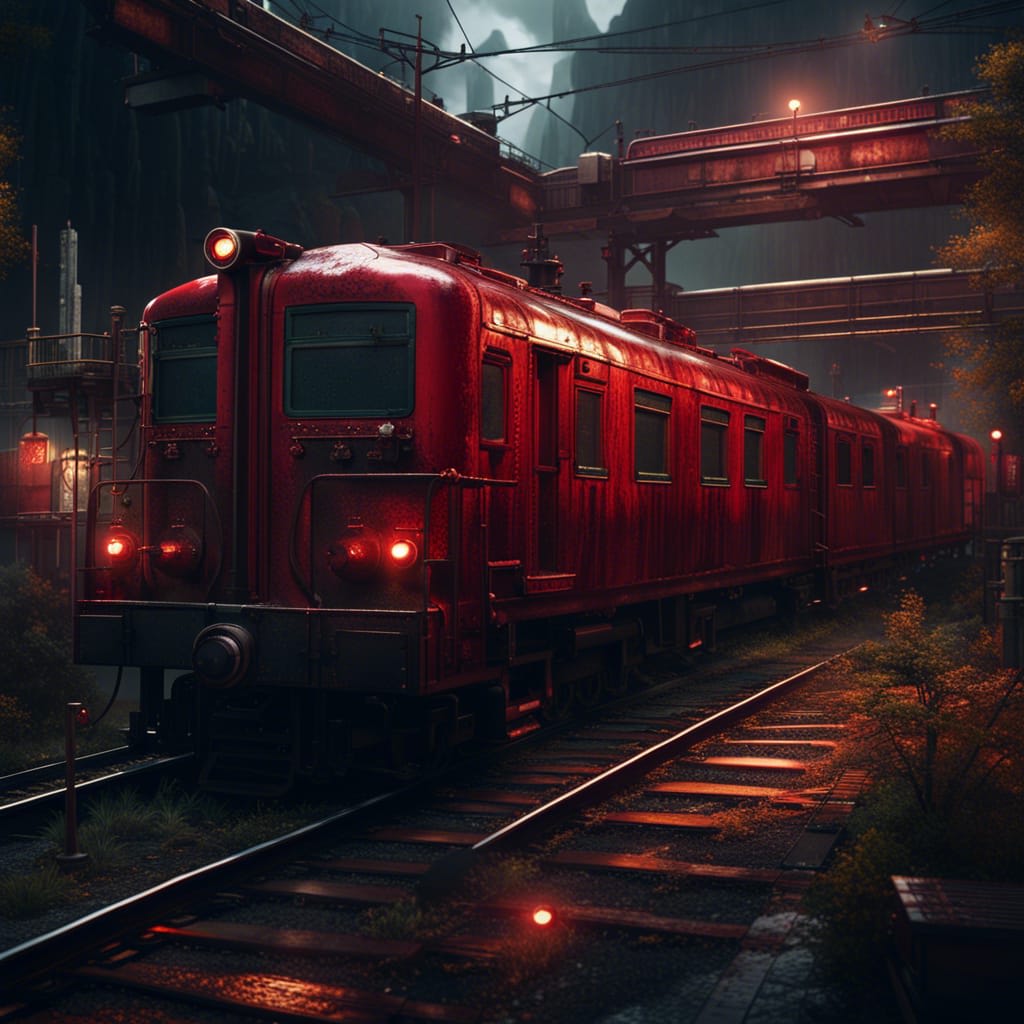 An AI Creation By The Author
Introduction
I like to be positive, I like people to come out of my posts with a smile on their faces but sometimes things happen that worry us or concern us, and the recent issue on Vocal is a perfect example.
The Stopped Train is an example of this. If your train stops and you are given no reason for the situation, you start guessing because no one has told you anything, and in some people that becomes an annoyance and maybe even leads to anger.
Anger is a negative emotion if not controlled, and can result in some animosity between the two parties if there is no communication.
If an announcement is made, even to say they don't what is happening but someone is working on it, you feel that something is being done, so the train being stopped is an inconvenience but you can expect a positive result eventually.
So Vocal
When there is an issue on Vocal, the Vocal team tends to be silent until it is resolved. The Vocal platform is big and complex so things are bound to fail at times, and when they do we need to know as soon as possible.
What has happened in the past is that we have asked if things are happening for others in the Vocal, and if they are we then raise tickets, which usually come back with a stock answer implying that things are just busy, or even the user has done something is wrong (and sometimes this may be true), but we get no official communication.
A post as a Top Story or in Resources would inform people and once the issue is resolved and creators made aware the Story could be deleted or archived.
The most recent one was stories not being published, but when I raised my issue in this Vocal Creator Chat post, I got told that there were issues and then my issue was resolved almost immediately.
This shows that action will be taken if you raise it at the correct time and place, but I was just lucky that we had a Creator Chat, that day. If we hadn't I wouldn't have known there were issues.
When we were told that there were known issues my mind was put at rest, knowing that something was being done about the situation.
I let people know via the Vocal and Medium Cafe and that let creators know that Vocal were doing something about the situation.
What We Creators Want
When something fails, or if there are issues we need to know so that we don't waste our time trying to fix things we can't, or asking others if they are aware of any issues.
A Top Story / Resource announcement from Vocal would be taken notice of and would stop people from raising tickets and therefore reduce the work of the vocal backroom staff who have to deal with tickets.
Prevention is better than cure and this is a way of putting creators' minds at rest and reducing the amount of emails and tickets that these sorts of issues generate when there is an issue.
Conclusion
I still have a lot of unresolved issues with Vocal as you all know, but this i a way that Vocal could make all creators feel even more involved it the overall Vocal model, and that would make Vocal even more trusted because they would show they are transparent with their problems as well as their great successes.
I hope Vocal do take this on board as it would be beneficial to Vocal and the Creators.
I would love to know your opinions or suggestions in the comments
Reader insights
Be the first to share your insights about this piece.
Add your insights