Modern Dining Room Ideas You Need To Know For 2022
To ensure your dining room is both stylish and welcoming, here are a few modern dining room ideas to follow for 2022: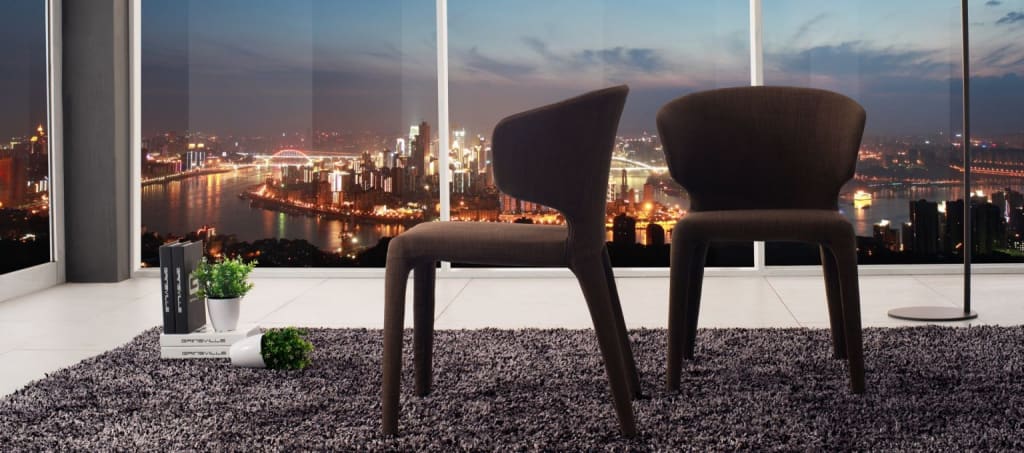 The dining room is likely the one place in your house where you bond the most with the people you love. Whether it's over a table full of the yummiest food or a game of Monopoly after dinner, or just enjoying a glass of wine and having a heart to heart with your significant other, the dining room is where you'll make the most memories with your loved ones. As such, it is imperative that your dining room be a place of nurturing comfort and relaxation, and uncomfy dining chairs can kill all the cozy vibes you want to create for your dining room.
To ensure your dining room is both stylish and welcoming, here are a few modern dining room ideas to follow for 2022:
Consider the size of your table
Considering you have enough space in your dining room, it is always best to go for a larger table. Even if you're not holding many potluck dinners during the pandemic, your dining table is likely to be a long-lasting investment, and you want to make sure you have the space to entertain friends and family when it does end. When buying dining room furniture, it is always best to buy your table first and then the dining chairs, as the number and type of chairs you get will depend largely upon the type and size of the table you bought.
Round or rectangular: what's it going to be?
A round dining table may be perfect for a smaller room, or one that is shaped in a perfect square or is connected to the kitchen. Because of the lack of corners, you may even be able to seat more people around a round table if space is a concern. On the other hand, the classic rectangular shape is more popular because it is so much more versatile. It is great for rooms that are on the bigger side, and look more luxurious than a round table.
Will your chairs be the focus?
If your table is ornate, highly decorative or very dark coloured, you're better off choosing dining chairs that are on the simpler side. On the other hand, if your chairs are of a bold material, such as a plum-coloured velvet, or of an interesting architectural shape, you might want to consider keeping your table a little more simple. This way, neither will distract from the other and allow your focal piece to truly be eye-catching.
Think about how many chairs you will need
Depending upon the space you have available and the size of your table, the number of chairs you need will differ. Most tables come in four, six or eight-seater configurations, but some may even be available in larger sizes. Achieving the perfect balance between too many chairs (usually a problem with round tables) and too few chairs is necessary for a cohesive look to your dining room.
Mix and match for a more modern look
Gone are the days when buying your dining chairs and table as a set was the only way of buying furniture for your dining room. Play up the fun in your dining room by mixing up the types of chairs you have. For a rectangular table, adding a bench to one side of your table instead of chairs will not only add more seating space for the family but will also give your dining room a more modern look.
Alternatively, you can try getting dining chairs in different styles, colours or themes to play up the ante. Remember, the trick to making sure your mixed and matched dining chairs still look cohesive is to choose one common element for your chairs, whether it is the same colour but different styles, the same style but different colours, or the same colour but a different theme.
Don't compromise on comfort for style
Have you ever sat on an absolutely gorgeous chair at someone's place, only to get up with a crick in your back because of how uncomfortable it was? The chair didn't look very appealing now, did it? It's important for your stylish chair to also be comfortable, which is why so many chair manufacturers now focus on the ergonomics of dining chairs, and not just their appearance.
The best dining chairs for maximum comfort will have a slightly rounded back that follows the natural contours of your back and a slightly scooped seat, have some amount of padding on the back and seat, and a sturdy frame designed for long hours of sitting. Upholstered chairs may also offer a lot more comfort, but may be harder to maintain in a house with kids or pets.
With this handy and practical guide to setting up your dining room, you're now well on your way to selecting the most efficient and stylish dining chairs and a table for your house.
About the Creator
He writes in several genres. Kevin and his wife, Julia, to whom he dedicates all of his published works, and their dog, Buddy, live in Melbourne, Australia. A regular contributor to New Path Web Morning Edition.
Reader insights
Be the first to share your insights about this piece.
Add your insights