Ways Technology Can Take Your Business to the Next Level
Austin Rotter | Hoboken, NJ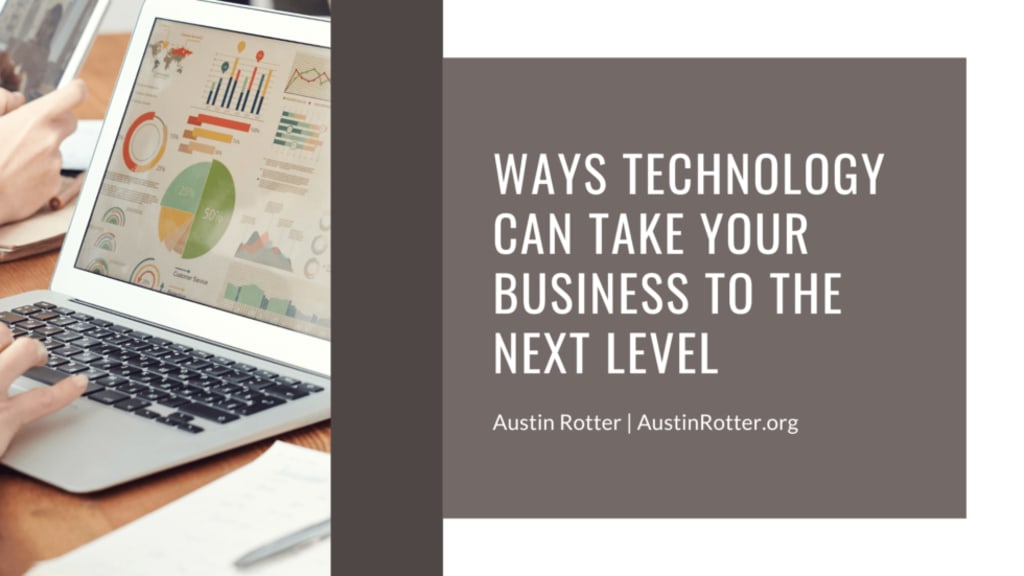 https://austinrotter.org/ways-technology-can-take-your-business-to-the-next-level/
Adopting technology is one of the most important factors that businesses can consider when improving their operations. Unfortunately, many companies are reluctant to implement this solution due to the cost. However, this is not a short-term solution, and the long-term benefits are worth the initial investment. Here are five ways technology can help improve your business.
Improve Productivity
Adopting technology is one of the most important factors that businesses can consider when improving their operations. It can help them reduce their employee's workload and improve their productivity. For instance, by implementing an automated software program, you can allow your employees to perform specific tasks that are more efficient and effective. This type of solution can also help them get more motivated to complete these tasks.
Enhance Safety
Adopting the best safety standards is one of the most important factors businesses can consider when improving their operations. This can help them reduce their risk of non-compliance fines and improve their employee morale. One of the most effective ways to improve safety is by implementing video-based safety equipment, such as dash cameras. Dash cameras can help prevent accidents and improve the efficiency of your fleet by providing real-time incident detection and in-cab coaching. They can also help you keep track of your employees' activities and improve their performance. Although it can be expensive, implementing a simple solution can still help improve the safety of your workers.
Boost Marketing
One aspect to consider when improving their marketing department is having the proper tools and resources to produce effective campaigns. Having the necessary software can help them analyze the results of their efforts and create engaging content. One of the most important factors that businesses can consider when it comes to improving their marketing is being able to target their audience effectively.
Increased Flexibility
The rise of remote working has become a vital factor that businesses can consider when improving their operations. Having the proper software can help them allow their employees to work from home or office, enabling them to complete their tasks more efficiently and effectively. It can also help them cut down on their costs by allowing them to eliminate the need for physical office space.
ABOUT AUSTIN ROTTER
Operating in New York, Austin Rotter is a media relations, branding, and media strategy professional who has spent his career building skills, knowledge, and experience within the arena of public relations and online branding. A sharp and driven individual, Austin has distinguished himself as an executive in the industry.
Throughout his career, Austin Rotter has had the privilege of working with more clients than he can count. With more than eleven years of experience working in public relations and media strategy, Austin has helped numerous individuals and companies alike represent themselves online and in the public eye.
As we as a society grow ever-more connected, the importance of branding, media strategy, and public relations becomes increasingly more relevant and apparent. This holds especially true when it comes to finding the most cutting-edge ways to address his clients' problems at hand. Austin Rotter has distinguished himself as a professional who is compelled by innovative strategies. In his career, he has carved out his space in the Public Relations industry as a knowledgeable and driven media strategist. Austin's specialty is working with Fortune 1000 brands, promising startups, and hyper-growth tech companies, where he assists growth and development by providing media relations and strategy for these businesses. He has spent more than a decade building himself into a standout figure in the industry, one who is insightful, persevering, and focused on the best solution and strategy for his clients.
tech
About the author
Austin Rotter is a Public Relations executive living in Hoboken, New Jersey, who operates professionally out of New York. Austin's particular skills lie in media strategy, media relations, and branding businesses.
Reader insights
Be the first to share your insights about this piece.
Add your insights