Universe Collecting
The art of buying and reading science fiction.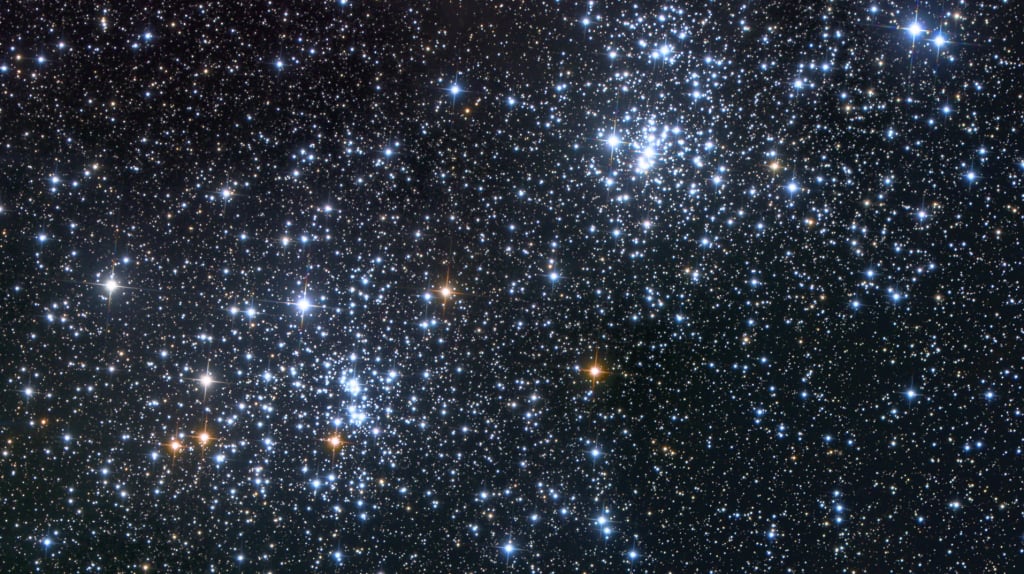 "People still read books! This generation has hope!" – Harlan Ellison
I love science fiction because I collect universes. Each novel, each story, is another world unto itself. I started collecting, or hoarding, as some family members might call it, when I was ten years old.
I grew up on Maui, a remote part of the U.S. It was hard to find the rarer texts as a kid, but I managed to get my fair share of the classics -- Heinlein, Asimov and Bradbury. The brunt of my first collection, was from the Friends of the Library of Kahului. It was housed in a W.W. II barracks behind an old sugarcane mill. Every month or so, I'd go and search the eldritch shelves and find books for only ten cents each.
It was always the covers that first grabbed my attention, with their weird and fantastic illustrations. I remember seeing artwork from the likes of Frank Frazetta and Michael Whelan as a boy and thinking – what is THAT? I've never seen anything like THAT before.
At first, I spent more time collecting than actually reading. That may still hold true today. However, I'm in good company. Forrest Ackerman (1916-2008), the genre's first and most famous fan / cosplayer, had a collection that spanned 300,000 books. He'd brag that he read every last word in his library, which was true. Every time he brought home a new book, he'd turn the last page and read the last word.
Lately, I've tried to cut down the amount of time I spend on the internet, reading instead. It's been rewarding. My writing and critical thinking have improved, and I find the activity meditative. I try to read at least one short story every night before bed. I believe short fiction is having a comeback, because of the brevity of the format, coupled with the depth and quality obtainable within just a few pages. For similar reasons, I think TV anthologies like the Twilight Zone and Black Mirror are experiencing revivals. Shorts take less commitment. And everyone is short on time, these days.
Where was I? Right, collecting. My hobby got re-booted after I randomly met, legendary writer, Harlan Ellison. I am embarrassed to admit this, but until just a few years ago, I hadn't read much of his work. Most of it isn't carried in mainstream bookstores. A shameful crime. After our fateful encounter, I began hunting his works, and went on Craigslist searching for anyone selling bulk book collections.
I found a post from a seller that went something like this:
"HUGE SCI-FI BOOK LOT – MUST SEE"
I gave the seller a ring. He sounded busy, and when I asked what he had, he said, "You're going to have to see for yourself. It's kind of overwhelming."
He gave me his address and I hung up. Then thought about it. Okay, this guy is either a serial killer who targets nerds – OR – he's sitting on something REALLY good.
I took the risk and drove to his place in Pasadena. He greeted me in front of an old house, and seemed like a friendly, quiet fellow. He guided me into his garage which was PACKED with crates of vintage, mint-condition sci-fi books. Many of which were first editions. Already there was another raider, a junk collector who flipped items online. He had laid claim to many portions of the good stuff, and kept saying, "these aren't worth that much, and neither are those, but I want them." He already nabbed nearly every Philip K. Dick book – there was a huge collection. He kept bragging about how he never read PKD before – and would insult the other writers in the collection, calling them inconsequential. Needless to say, I wanted to sock this guy in the throat.
After he left, I began to go through the books and for the first time, started rebuilding my collection. Nearly every major author had his own carton of works, except, to my and the seller's mutual puzzlement, Isaac Asimov. The hardcovers were all brodarted, the paperbacks sealed in plastic. There was also an entire container filled with Harlan Ellison texts, including signed editions. I bought the whole crate, and much more.
I returned to that garage several times – and got to know the story behind the previous collector. As it turned out, the seller's uncle was a sci-fi addict – and used to record voiceovers for major anime movies being adapted for the U.S., such as Akira and Ghost in the Shell. Unfortunately, the uncle passed away, and since his nephew (the seller) didn't read much of the stuff, he figured he'd sell it to people who did.
Originally, my sole intention for buying the books was to further study the genre and to improve my writing. At the time, I primarily saw myself as a scriptwriter, targeting sci-fi via TV and comics only. Fiction was always intimidating for me, as it is for many scriptwriters. I always thought it was untouchable, and near impossible to break into, since I had no contacts. Back then, I had two sci-fi pilots that were gaining some traction and getting me meetings around Hollywood. What I didn't understand is that one doesn't need contacts in the fiction world, but just strong material. I used to believe that was the case for scriptwriting, and though strong material is crucial, contacts are as important, perhaps more so. What's also neat about fiction is that unlike scriptwriting, you don't have to take meetings in order to sell it! You don't have to meet the buyer! TV and film are different. You constantly have to take meetings. To date, I made my first two short fiction sales – The House Had Eyes, and Horde. I never physically met the editors who purchased them.
As I began to read more, I grew more confident to try my hand at writing prose. I also learned more about the history of SF. One of the interesting lessons I picked up is that there is an ongoing creative dialogue that's been happening since the beginning of the genre.
I also learned that most of the writers knew each other. Many were friends, some enemies, and that there were major events and conventions that represented the scene.
Most importantly, my goal of learning more about the craft was being met tenfold. I learned and continue to learn about narrative technique, storytelling, serials, characterization, humor, emotional arcs, what makes a good concept, world building and how to be prolific while maintaining quality. My biggest lesson of all, was the most obvious – read the masters, as well as the contemporaries of the field. Most of the editorial rules in effect back in the late 1930's still apply today! Including the pay-rates!
The more I read, the more books I wanted to pick up. Authors would cite different texts and writers who influenced them, and would quickly rattle off the concepts behind their works, which usually sounded very interesting, and led me to stalk Ebay or Amazon to buy their stuff. Note: I also stalk local bookshops in LA.
I tried to do the E-Reader thing, and I enjoy the conveniences of reading on a Kindle and Ipad, but it's just not the same. I see books as individual pieces of artwork. The layout, the cover art, the joy of physically holding the text when the pages have you enthralled in its story, all have its own individual and irreplaceable value. Also, it's far easier to flip and find random passages, or chapters than trying to swipe left-or-right on a screen. Further, as my life stands, I'm tired of staring at screens, the written page is a delightful respite.
What I appreciate about books, depending on the volume, is that they are inexpensive. Especially when bought used. People are so willing to blow twenty bucks on a cocktail, but not a penny on a book, or a writer's work. That always floored me, going into a bookshop to see someone's lifework for a dollar. That's blood and ink on those pages. And those pages have the power to transport a reader to the most thought provoking, spiritual and emotionally fulfilling experiences they've ever had.
In this series of articles, I will display books that I procure, why and where I bought them, and what I enjoy about its content. These entrees will be part of what is hopefully a long series.
Collect them all.
book review
future
intellect
science fiction
vintage
About the author
Originally from Maui, Hawaii, Joshua is a multi-award winning writer based in LA. He has written for Marvel, SciFutures, Motherboard, Geeks and is represented by Abrams Artist Agency.
Reader insights
Be the first to share your insights about this piece.
Add your insights