Isaac Asimov's Autobiography: In Memory Yet Green
Book Review by Joshua Sky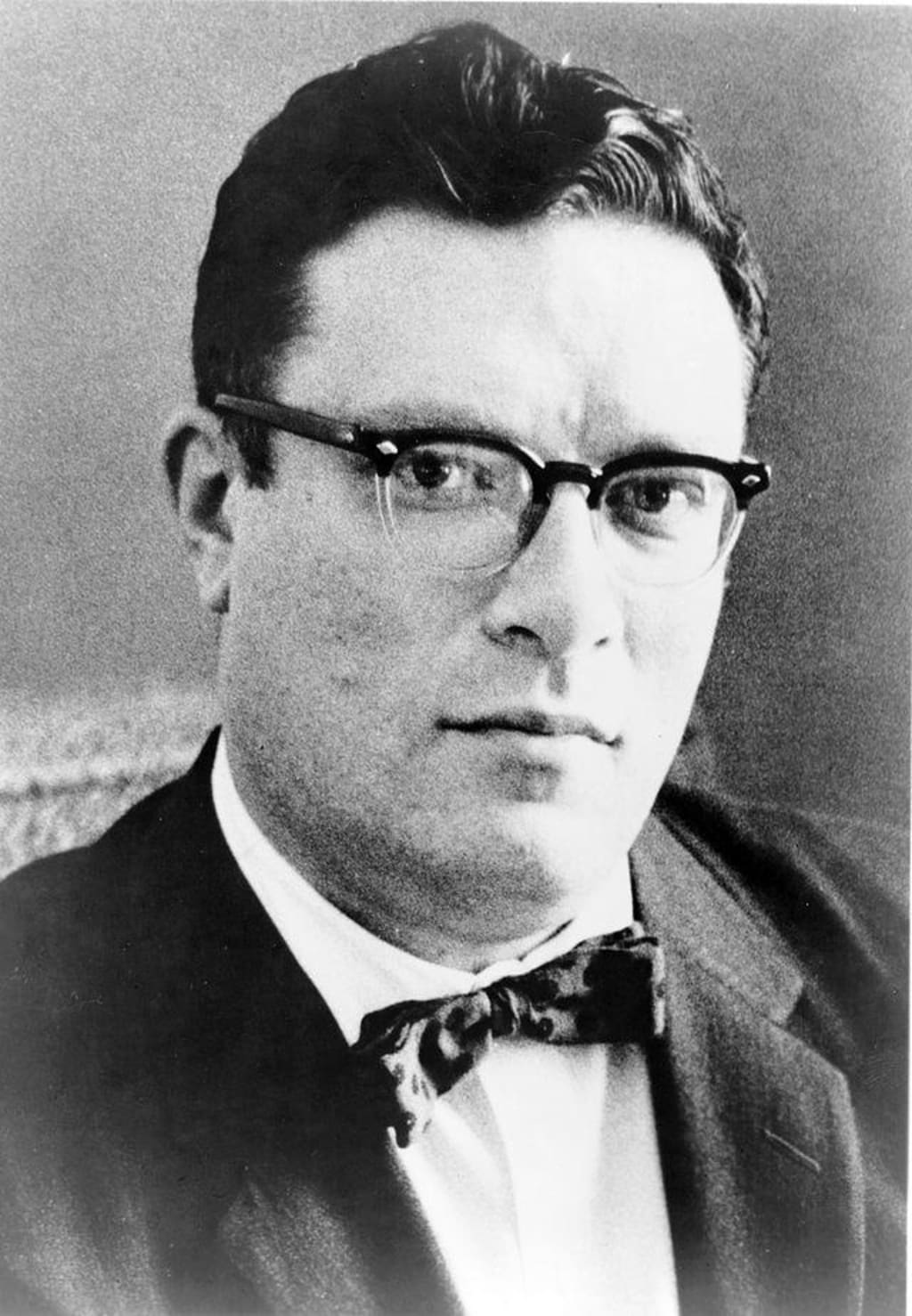 I ran into my pal, Matthew B. Tepper, a fellow Isaac Asimov enthusiast at the L.A. Science Fiction and Fantasy Society. To date, he owns 465 of the 515 books Asimov wrote. I asked him if he had any suggestions of what I ought to read that most people hadn't from his oeuvre. He brought me into LASFS' extraordinary library. Therein he pulled out the first volume of In Memories Yet Green, Isaac Asimov's autobiography and said "read this."
I did.
Written in 1979, it's the first part of Asimov's two-volume autobiography, each roughly 700 pages in length. Do not be intimidated. It reads like liquid. The narrative begins with Asimov's birth in Russia and follows his family's voyage from the Soviet Union to a faraway gritty magical land known as Brooklyn. There, we grow up with him and learn about his intelligent and hilarious outlook. Isaac kept incredibly detailed journals, from which he skillfully reconstructed the events of his life. Asimov recounts how his family eked a living by running a candy store. How he discovered his gift of intellect. And how he wrote such influential works as Nightfall, Foundation and the Caves of Steel.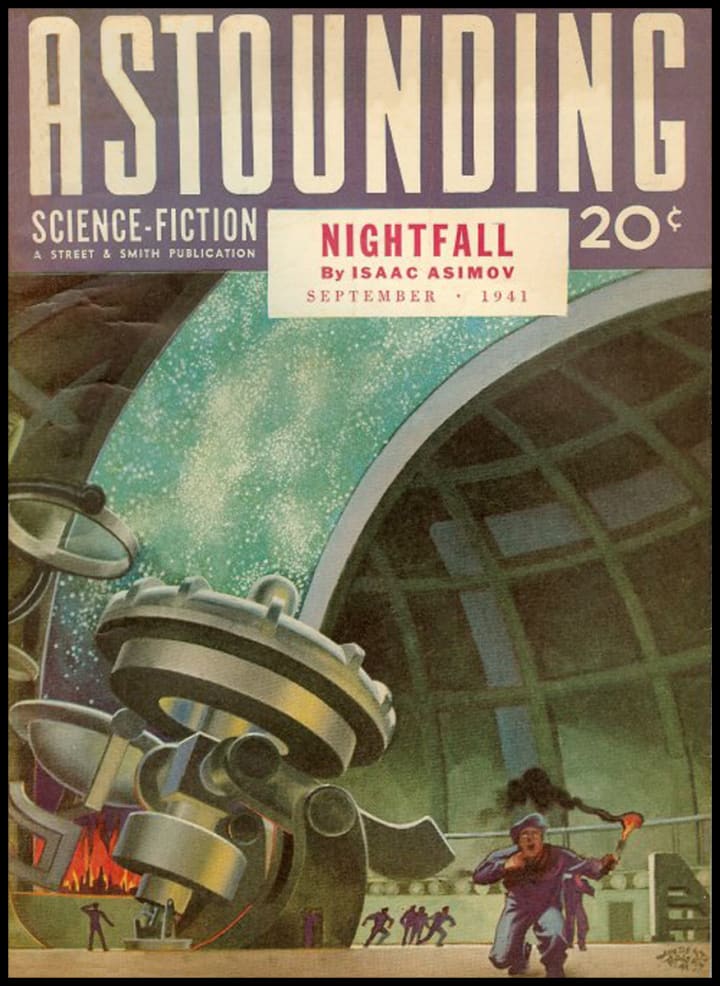 Here are just a few fascinating facts I gleaned in the read.
1) Asimov taught himself to read before Kindergarten.
2) He was a disruptive troublemaker in nearly every class in school. He would read all the course material cover to cover in the first week, and be bored as the other students struggled to keep up for the rest of the term. Though teachers despised him, he still received excellent marks.
3) He was funny as hell and could tell a good joke, which explains why he wrote humor books.
4) He was close friends with Robert A. Heinlein, Frederik Pohl and Harlan Ellison, who teased him about being fat.
5) Asimov had much of his work rejected before finding success.
6) He was stationed in Hawaii while in the military during W.W.II.
7) He was flawed and imperfect and openly admitted that that was the case, despite people mythologizing him … which he didn't mind.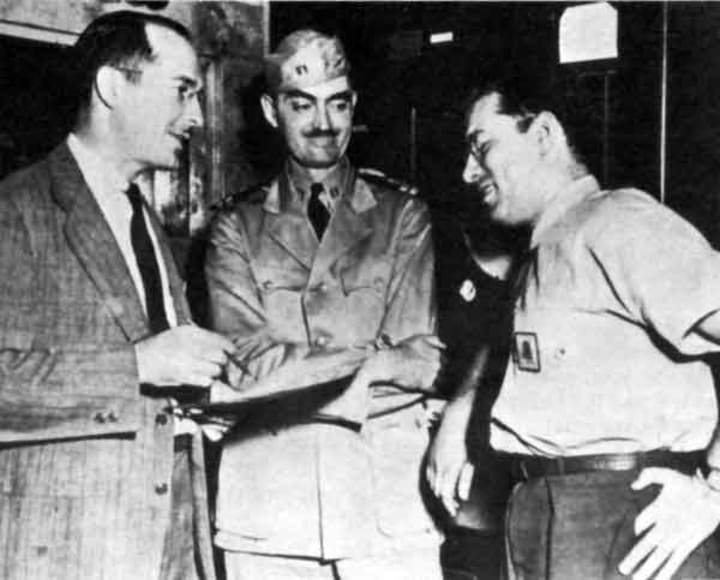 What I enjoyed most about the book is that the reader is transported into Asimov's life. You feel like you are with him along his journey.
Asimov was an early and avid sci-fi fan. He would sneak pulps (strictly forbidden) from the shelves of his father's candy shop and read them voraciously. Eventually he confronted his dad who reluctantly allowed him to collect them. His favorite magazine of all was Astounding, most likely because Omni hadn't come out yet.
Asimov would periodically check the newsstands for the latest edition of Astounding, and one week his prized mag wasn't there. Disappointed, he waited until the next week and it still wasn't out. He feared that his favorite publication had become defunct, and for the first time in his life he traveled into Manhattan alone. Asimov went all the way to the publisher's Smith and Street's offices way uptown, and asked to speak with John W. Campbell. The editor of Astounding and the father of modern science fiction. (Campbell was also the author of Who Goes There, the original short story that was adapted into John Carpenter's The Thing.)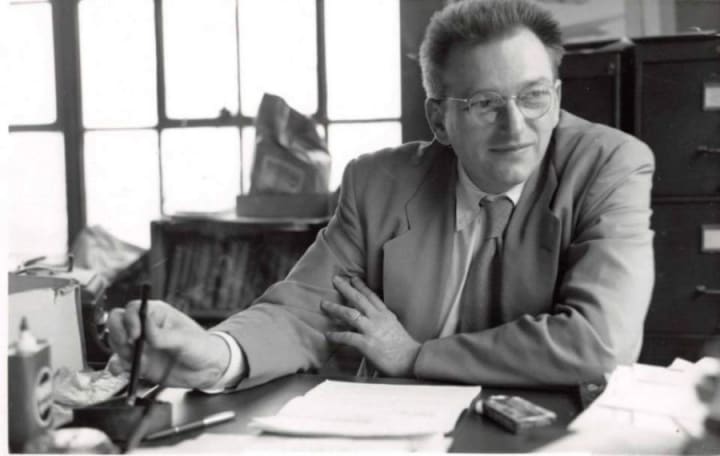 Campbell shepherded the greatest authors of the Golden Age. And being the eccentric open minded fellow that he was, he gladly accepted Asimov's random meeting request and welcomed him into his office, where they chatted for well over an hour. Campbell assured Asimov that the magazine was still in print. They had just switched its schedule. He gave him a free copy of the latest issue before release, and invited Asimov to submit a story, which he rejected. However, Campbell saw something in Asimov and continued to encourage the fledgling writer. Then the day came when he began publishing Asimov's work and thus launched the career of one of the most prolific and influential authors of the 20th century.
That's just one of many interesting stories in the book. Here's another: Asimov and fellow author Robert A. Heinlein were friends and worked at the same military base in Pennsylvania during the war. Each fancied themselves hams of the party, and would compete to be the main storyteller and rabble-rouser at get-togethers. But one particular evening, L. Ron Hubbard was at their gathering, and none of them could open their mouths because they were too spellbound by Hubbard's ability to tell a story. He was that good an orator. Neither of them converted to Scientology, but they knew a great raconteur when they saw one.
The book is loaded with these types of tales.
Further, the book vividly describes Asimov's career path as a writer. It's packed with what would today seem like counter intuitive wisdom. Asimov was anti-criticism. If someone tried to give him negative notes, he'd simply explain that he didn't ask for them. In terms of craft, Asimov's focus was on clarity. To him, clarity was paramount.He wrote continuously, and revised lightly, more concerned about getting what he had to say on paper right the first time around, rather than becoming bogged down in countless, pointless rewrites dictated by people who had no intention of buying his work. Now, if there was an editorwho wanted a revision and had the intention to buy, well, that was a different story.
Another fascinating aspect of his life is just how damn young Asimov was when he was getting published. He wrote the Foundation trilogy and many, if not all of the I, Robot stories by age thirty. He was landing work in the pro-mags when he was in his late teens. He got so good at writing short stories that he was generating them in the span of a mere week and sometimes in less than a day.
I think it's good for writers to read about talent like Asimov, Harlan Ellison, Robert Bloch and scribes of their caliber because it shows how good one can get at writing in the first place. As important is that through reading books like this, one learns that legendary authors are imperfect people who fans have mythologized. Surprise! Many, if not all of them, struggled to get anyone to even look at their work, let alone buy it. And it took years to get to the level and place where they could cross-over from their day jobs to writing full-time.
So yeah, if you aren't Bradbury or Asimov out the gate, have no fear – neither were they.
Night after night I found myself excited to get back to this book that transported me into the life of an incredibly funny and brilliant thinker. More so, it gave timeless insights and lessons that were just as relatable in the 30s and 40s as they are today. Its pages put you at the center of the Golden Age as it's being born in New York. You feel like you're with Asimov, Fred Pohl, John Campbell and the cast of creatives who shaped the genre. It's as if you're one of the young teenagers attending their weekly club meetings or splitting a malt shake, wondering how to get your next story published. You feel the optimism these people had for the future, which is sorely lacking today.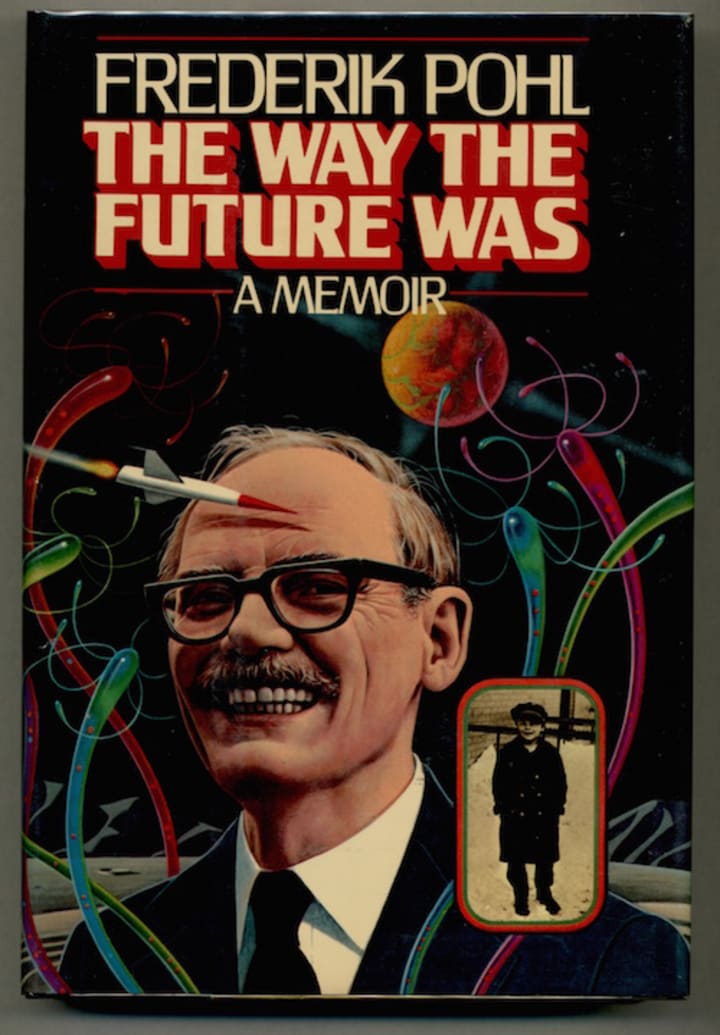 If you're interested in Asimov and the history of science fiction, or are just looking for a great read, I can't give this book a higher recommendation. Also, be sure to pick up Frederik Pohl's The Way The Future Was, a thinner but as powerful page-turner that depicts the rise of the sci-fi genre from eyes of a fantastic writer and eminent editor of Galaxy magazine. Both are great. Reading these will be a pleasure and lend dreams of brighter tomorrows. But don't just take my word for it, check them out for yourself. After all, an article can't compete with a book.
About the Creator
Originally from Maui, Hawaii, Joshua is a multi-award winning writer based in LA. He has written for Marvel, SciFutures, Motherboard, Geeks and is represented by Abrams Artist Agency.
Reader insights
Be the first to share your insights about this piece.
Add your insights