Top 7 AI Trends in 2022
Artificial intelligence (AI) will continue to transform our lives and work. Read blog to get to know about AI trends in 2022 and how organizations are increasing their customer satisfaction and ROI.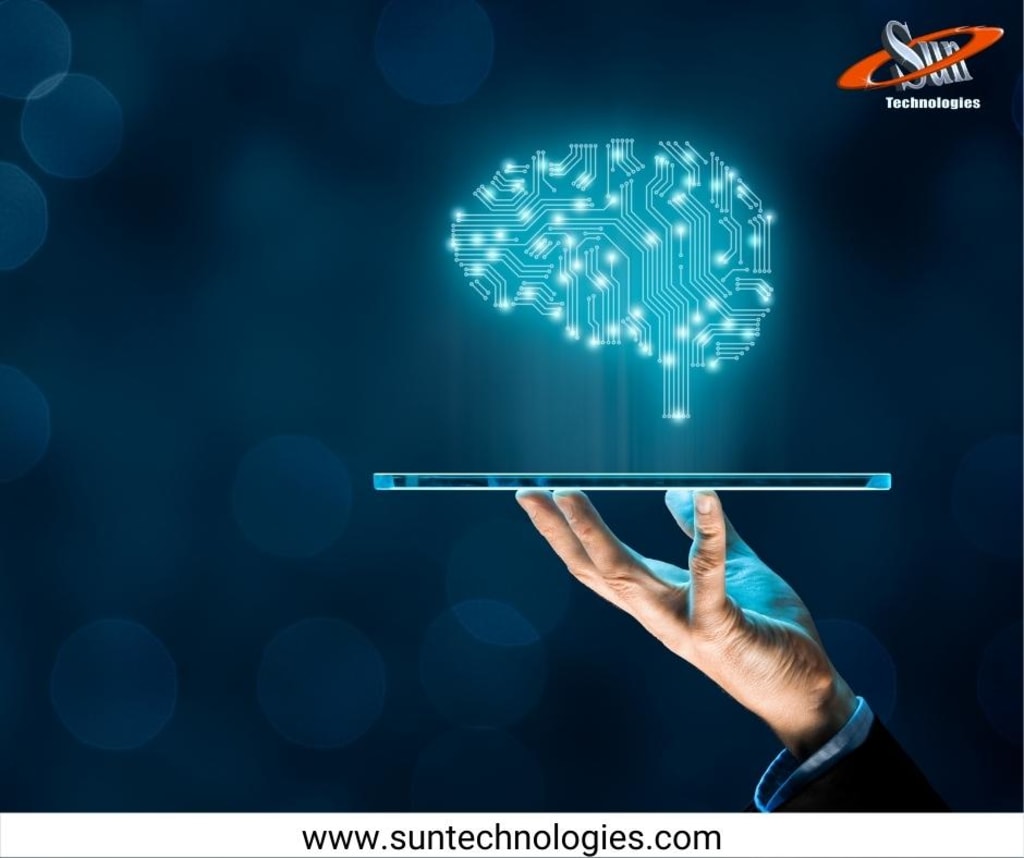 AI Trends in 2022
Artificial intelligence (AI) will continue to transform our lives and work. Organizations focus on delivering innovative products and solutions for their customers with trending technologies have to invest on AI technologies for improved performance and ROI In 2022, artificial intelligence will continue the path to become the most transformative technology.
Below are few AI trends that organizations are focusing in 2022 to scale up their products and services to increase the time to market.
Powering up RPA with AI
RPA is one of the fastest-growing technologies in the software industry. Implementing RPA with AI is one of the most potent ways to scale your organizations' automation process.
RPA typically takes repetitive manual work and automates it, eliminating many of the most tedious works of experts. In addition, this automation can free up resources to take on higher-level tasks that require more human creativity. However here's where AI comes in as RPA automates more sophisticated tasks, it's giving way to AI in predictive analysis and make decisions as a human would.
Structuring unstructured data with AI
Enterprise leaders spend most of their time on unstructured raw data to fill up their documentation process and get insights into the data. Implementing AI in organization's systems can help structure the unstructured data and enter the data in the required documentation where resources do manual data entry tasks.
This helps business leaders generate data insights and take necessary steps by saving the time and cost involved in manual data entry tasks.
Low/No code with AI capabilities
Less time to market means more delay in ROI. One of the challenges that organizations face is with the right skilled developers, who can develop innovative applications according to market trends in less time.
With the help of no-code/low code tools with AI capabilities, organizations can automate the process by just dragging and dropping the application's modules and features, where resources can develop trading applications and automate them in minimal time by eliminating human errors. In this way, an organization can accelerate the release pipelines
One such no-code test automation tool is IntelliSWAUT ( Sun Technologies home-grown business user-friendly scriptless/zero-code test automation tool). With the help if IntelliSWAUT organizations can speed up their QA process with improved quality. Sun Technologies' SWAUT is a low-code tool that helps businesses of sizes in their testing process with its amazing features.
Scalable MLOps and AI engineering
Organizations face multiple challenges like managing numerous tools, platform integrations, the collaboration between teams, and scalability issues while implementing MLOps in their systems.
Implementing AI algorithms can leverage organization operations by constant monitoring and proactive diagnostics that increase the feasibility of deployment to the production of ongoing MLOps models.
Developing smarter and more secure IOT devices with AI
According to Gartner, AI and machine learning will be used in over 80% of IoT activities in enterprises by 2022.
Organizations are focusing most of their time on making innovative IoT devices and services for their customers. Incorporating AI can make IoT devices smarter and more secure at an increasing rate. This scales up the organizations customer satisfaction and thus achieves more significant ROI.
Better cyber security with AI
The World Economic Forum stated that the criticalities of Cybercrimes are taken easy. As the organization grows, there will be a requirement for more server farms that increase network complexity. Organizational leaders fail to continuously monitor their network due to pressure involved in delivering innovative products and services for their customers with changing technology trends and keeping their business up and running. This becomes an easy door for cyber attackers to access the organization's data and exploit.
Implementing network monitoring tools with AI capabilities can help the organization continuously monitor, detect threads, and take necessary actions without human interference. This increases the productivity of the organizations' IT professionals and benefits organizations with unauthorized user access and security breaches.
Have a look at Sun Technologies' Network Monitoring Tool (SNMT) equipped with AI capabilities that can monitor the organization's network behavior, take necessary actions without human interference, and generate reports under a single panel.
Efficient Natural Language Generation (NLG) with AI
Due to Covid-19 most of the call center organizations are working remotely. This has increased challenges in training required for the job and monitoring the quality of the resources. In 2022, organizations have a great opportunity to adopt Natural language generation (NLG) with AI capabilities that the robot can use to communicate with customers in a language that customers can understand and help solve queries
Organizations can also use AI to complete routine quality checks on customer understanding and get automated reports with insights. This helps organizations cut down the cost involved in training resources, and resources can focus on critical issues where there is a need for human involvement
Conclusion
Adopting trending technologies in a business can deliver innovative products and services to the customers. This increases time to market and customer satisfaction. Incorporating Artificial Intelligence (AI) technology in the product and services of organizations can benefit from keeping there up and running with changing market trends.
Sun Technologies is a trusted IT vendor for fortune 500 companies and have broad expertise in innovative IT services with trending technologies in the market.
Contact us to know more about how our Artificial Intelligence services can help your organization increase customer satisfaction and ROI.