The Rebirth of Venus: Eclipse Season Autumn 2022
How might we expect October's Solar Eclipse in Scorpio and November's Lunar Eclipse in Taurus to affect us in the long-term?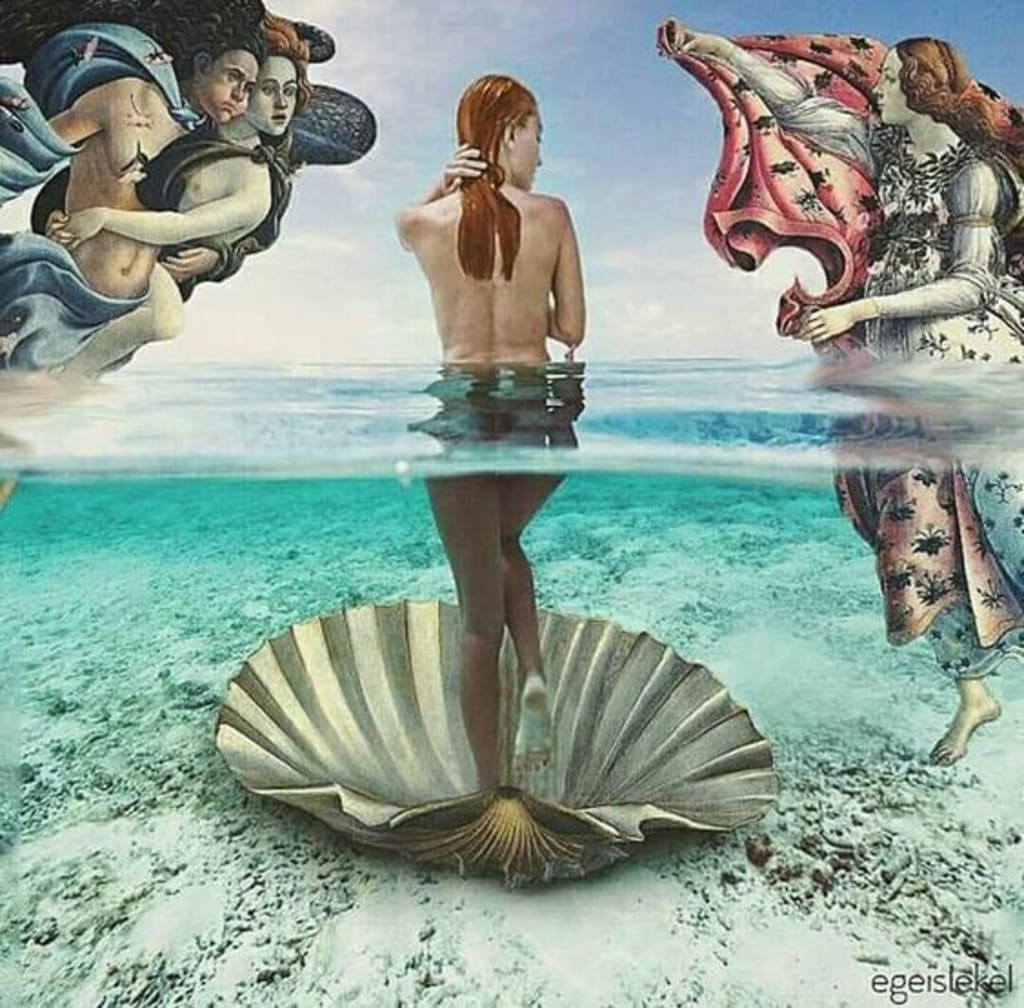 Source:https://www.pinterest.com/pin/98727416820950583/
Eclipse Season is here again. The Sun darkened by the shadow of the New Moon, the Full Moon darkened by a shadow cast by the Sun, marking a time of change and fate, births, deaths and rebirths - at least for those of us affected by its power.
This eclipse season will likely be an echo of the last one six months ago, as these eclipses will take place in the same signs, Taurus and Scorpio. You may want to think back to what was going on in your life at that time, if wondering how this eclipse will affect you (also, feel free to schedule a reading with me for that).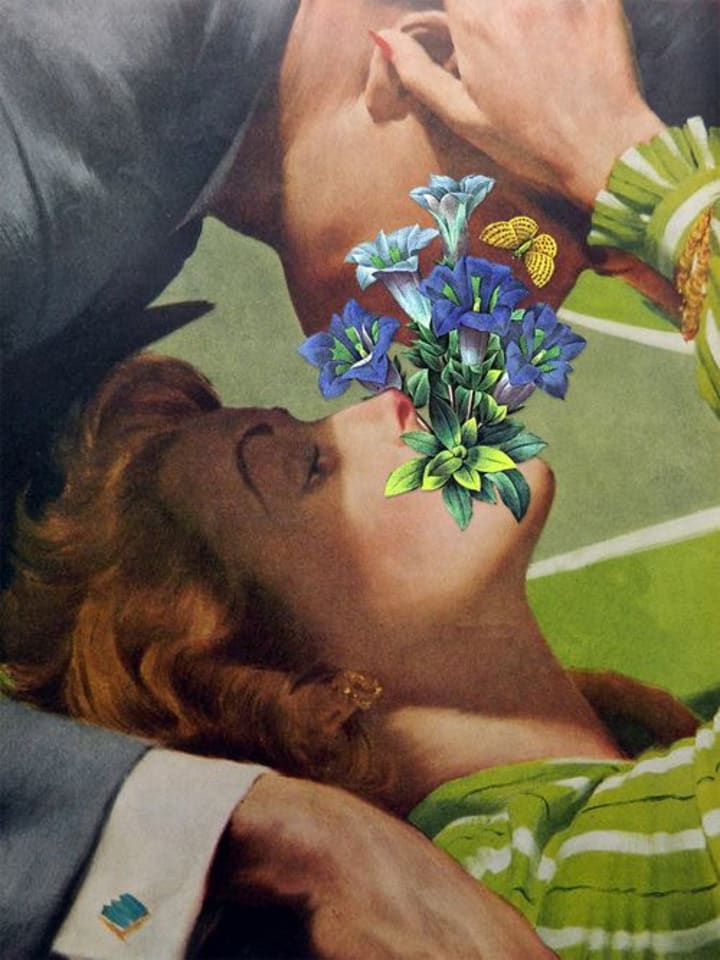 October 25th's New Moon Solar Eclipse in Scorpio
October 25th 2022's partial Solar Eclipse takes place at 2'00 degrees Scorpio. As a fixed sign Mars and co-ruled by Pluto, God of the Underworld, in modern astrology, Scorpio is often associated with death and rebirth. Generally speaking, those born under the sign of Scorpio are not afraid to get their hands dirty; they dive down into the deepest, darkest, most hidden corners of the earth and dredge up what they can find. The archetype of Scorpio. Scorpio is a water sign, associating it with the emotions and this eclipse will likely bring out some intense feelings, as we come face to face with our own subconscious minds.
The most striking feature of this eclipse is its' close conjunction to Venus at 2'39 degrees Scorpio. Venus is the planet of love and relationships and traditionally considered to be in detriment when in Scorpio. In Scorpio, Venus desires nothing less than a complete merging of souls and while to some, this may sound romantic, in reality, this sort of possessive obsessiveness is not usually conducive to a healthy relationship. The intensity of our feelings could bring out all sorts of behaviour at this time, but overall, I don't see this aspect as a negative one. Since this is a South Node eclipse, we are saying goodbye to something, and this could mean saying goodbye to a relationship that made us feel hurt or confined. But New Moons are also about new beginnings, and this eclipse is no exception. Whatever the case, it is expected to bring crisis and change to our relationships. Most likely, however, this eclipse will shed light on the challenges present in the relationship, so the relationship can experience a renewal. Venus in Scorpio has many positive traits as well, such as its loyalty and capacity for deep intimacy and/or emotional attachments, and many people will experience a fresh start in their romantic life. Additional aspects include Mercury at 22 degrees Libra grand trine to Saturn (from which it is separating) at 18 degrees Aquarius and Scorpio's ruling planet Mars (to which it is applying) at 25 degrees Gemini, which is about to go retrograde at the end of the month. This transit makes it easier for us to assert ourselves, think rationally, and most importantly, it makes it easier for us to have difficult conversations with those we care about, enabling us to consider our partner or loved one's point of view without neglecting our own. All in all, our closest bonds will either be shaken or strengthened by this eclipse.
The eclipse is visible from Europe (minus most of Spain?), the Middle East, South Asia, North East Africa, and parts of Russia and China, affecting these parts of the world the most. So, now, I will get into the "mundane" or socio-political implications of this eclipse. Venus is also about beauty, however, and it is the ruler of Taurus, Scorpio's opposite sign, where the North Node is currently located. Venus' rulership over Taurus can be associated with the beauty of nature, as well as material things. Perhaps, it is for this reason that Venus is sometimes, particularly in modern astrology, associated with money and resources. So this may represent the cost of living crisis in the United Kingdom and other parts of Europe; we are currently going through a period of inflation and the value of our currency is going down. On another note, women's rights issues have also been a hot topic throughout virtually the entirety of South Node's transit through Scorpio and the North Node's transit through Taurus, as discussed here and here. Venus conjunction to the Solar Eclipse means these discussions likely have not ended. It could mean a major change in female leadership, as we have seen in U.K. and Italy amongst other nations.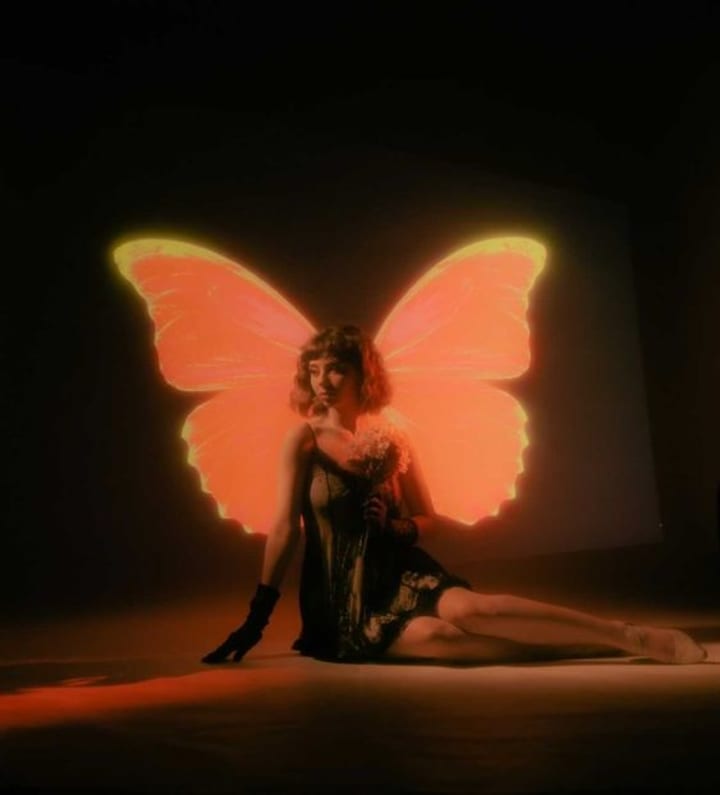 November 8th's Full Moon Lunar Eclipse in Taurus
November 8th 2022's total Lunar Eclipse takes place at 16'01 degrees Taurus. In contrast to the crisis ond change of watery Scorpio, the earthy Taurus prefers stability. Ruled by Venus, planet of love and harmony, Taurus seeks to ensure that life remains as peaceful, easy and enjoyable as possible. However, the most striking feature of this eclipse is it's close conjunction to Uranus retrograde at 16'57 degrees Taurus. Uranus is all about revolution and upheaval, threatening the calm and easy life that Taurus seeks. Nevertheless, many of us may find this aspect to be quite liberating. The Moon's conjunction to Uranus is a needed wake-up call to shake us out of any stagnant unhealthy behaviors.
As with all Full Moons, the Lunar Eclipse will be opposite the Sun in Scorpio. The Sun will be conjunct Mercury at 15'52 Scorpio and the conjunction to Venus, now at 20'13 degrees of its "detrimental" sign, remains a major influence. If we've been repressed or holding how we feel inside us, Uranus' opposition to Mercury and conjunction to the Moon will free us to speak our mind. Honestly and truthfully, regardless of how other people might react. This could mean having important, even critical, conversations and communication with our partners and loved ones, resulting in breakthrough, insight and change. The planets in Scorpio and Taurus both make a t-square to Saturn at 18'49 degrees Aquarius, a particularly challenging feature of this eclipse, so it is likely that depression and repression play a role in this: we may feel trapped in our situations or by burying how we feel within our subconscious, our emotions may begin to fester, leading us to break and react by rebelling in more extreme ways than we even imagined. On a personal level, for some of us, this could mean ending relationships that aren't serving us, or more likely, it could mean working hard to make the changes needed for that kind of peaceful and stable relationship that the Moon in Taurus seeks.
This eclipse will be visible from Asia (including Russia), Oceania, and the Americas (both North & South) as well as parts of Scandinavia & Northeast Europe, affecting these parts of the world the most. This could manifest in large-scale economic and/or environmental insecurity, particularly in relation to the home and living environment. Socio-political rebellion or even attempts at revolution are likely, but those in power may go to even greater lengths to squash and supress them. However, the reverse is also true: the more oppressive these forces are, the stronger that people will push back. Mercury's role in this eclipse points to the power of media, in particular, to either be a beacon of truth or nothing more than a device of propoganda.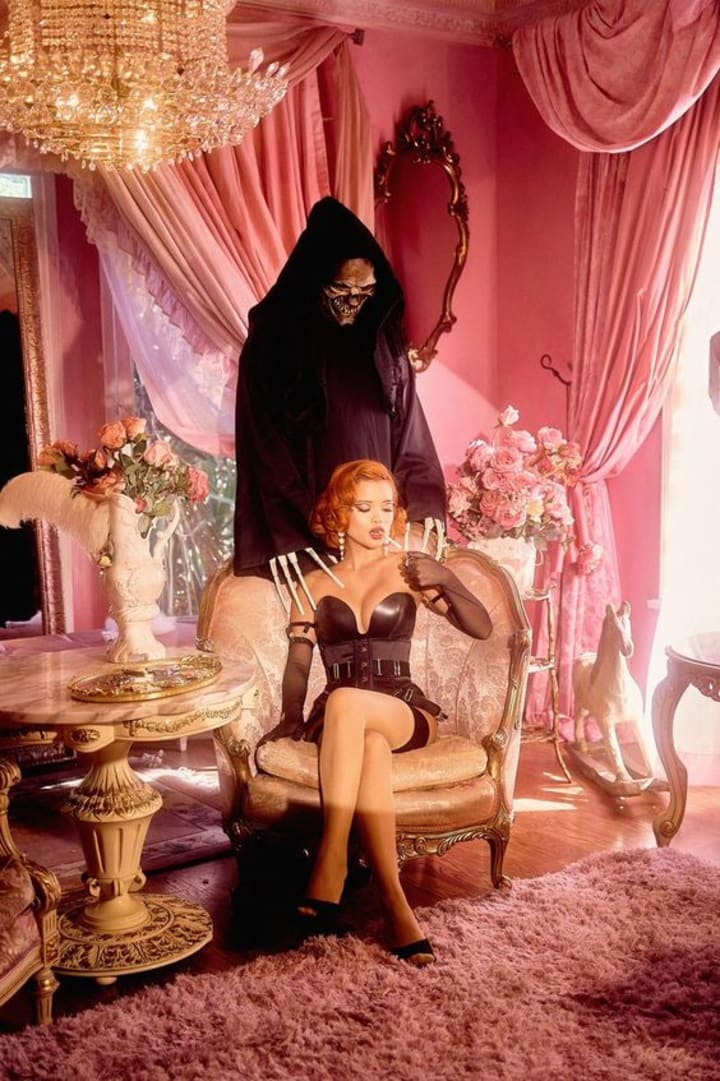 Conclusion
Two of the biggest key words for Autumn 2022's eclipse season are change and resistance, both on the socio-political level and in our most intimate relationships. The Scorpio and Taurus eclipses speak to freedom and liberation, but such freedom can only be experienced to the fullest after one has undergone adversity and challenge; only then do we know it's value or what we are being freed of. For some, it can be a dead-end relationship but for many of us, it's the habits and patterns that were holding us back from having the relationship we want.
About the Creator
My name's Kait. I would define myself mainly as a truth seeker. I write about a lot of things, primarily astrology, religion & spirituality, relationships and social issues.
Website: https://www.astrologybykait.com/
Reader insights
Be the first to share your insights about this piece.
Add your insights