The Bizarre Paintings of Franc Kaiser
Swiss artist living in China paints his own strange world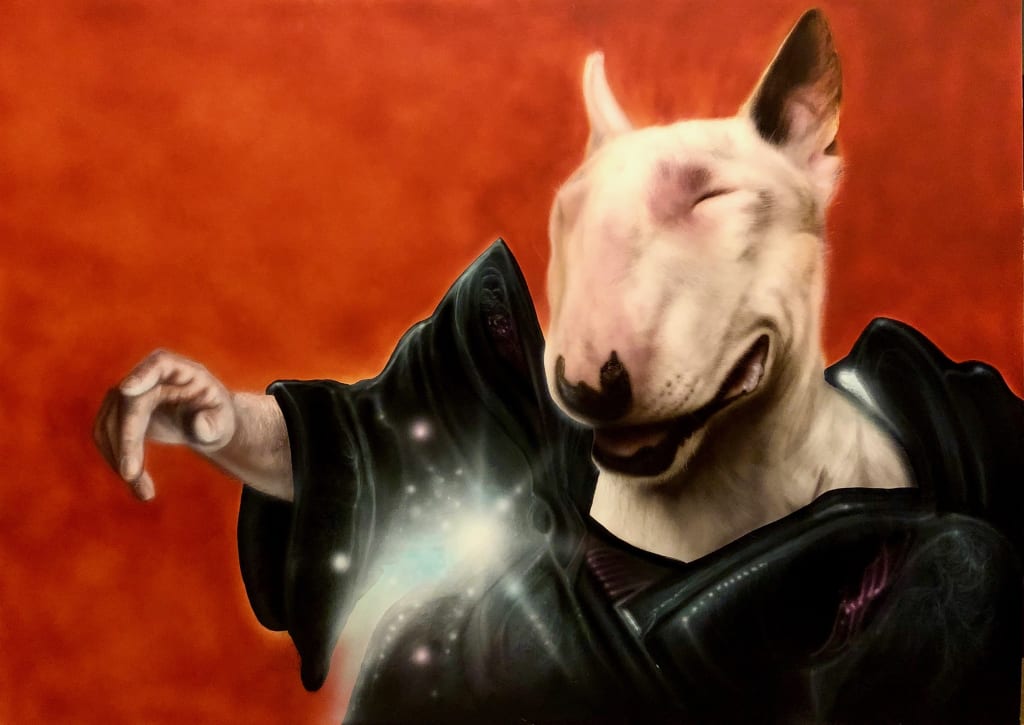 The Forever Endeavor, acrylics on cardboard, 120 x 85 cm, © Franc Kaiser 2019
Franc Kaiser is a Swiss national living in China for the last 2 decades. He is a self-taught painter, working with acrylics on large cardboards, and creates haunting, realistic creatures, interspersed with fantastic tropes. His subject of choice are often small domestic animals paired with grand surreal or sci-fi themes. He explores themes such as our repressed consciousness of the food chain and the ruthless biology of life.
Franc's work process differs from painting to painting—for some, he has a clear and finite idea that he executes accordingly; for others, he starts with a blank canvas and just starts painting, adding on new ideas and elements as they appear.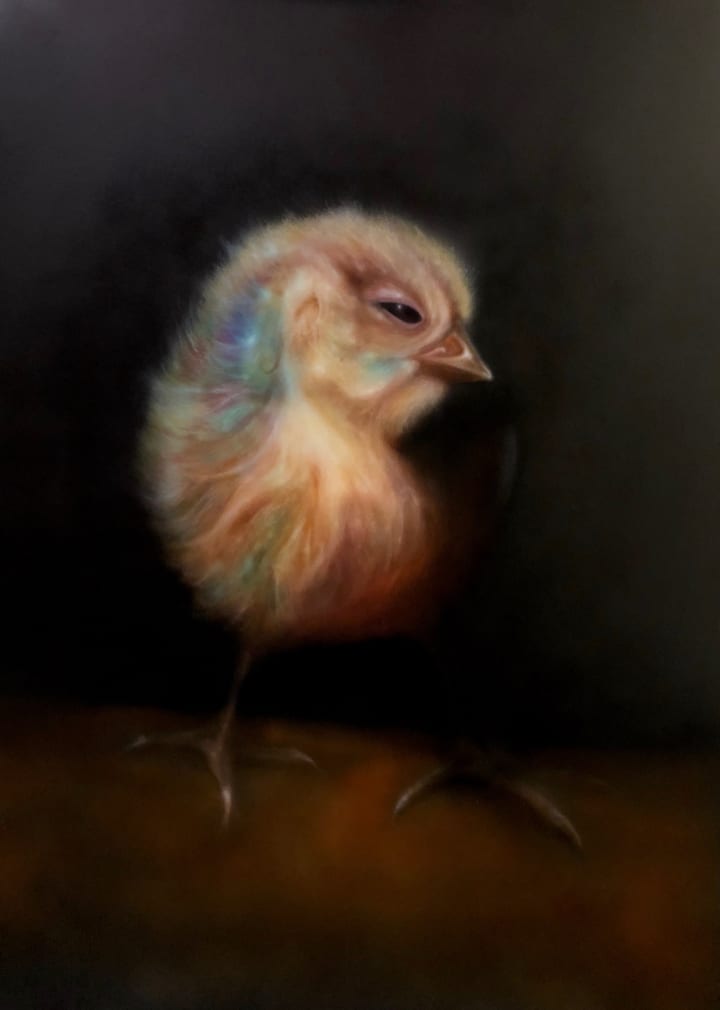 Back in the 1990s—when Franc still lived in Switzerland—he was in contact with H.R. Giger, another fellow Swiss painter. Giger sent Franc a long letter (written on tracing paper—he probably reached for the next best paper that was around) giving feedback on Franc's work and provided advise on the working process.
The most critical advise in that letter was to "do painting full-time" in order to perfect the craft—a piece of advise that Franc (who was in his late teens at that time) did not follow… instead, Franc parked the passion of painting and went into the business world. He has since become a strategy advisor at a consulting company in China and consults multi-national corporations on their China strategies.
However, once Franc felt like he had conquered the outside world (interesting work, international travel, working with the largest companies in the world, living in China, exploring other cultures, having a loving family with two kids), the itch of the inner world kept getting stronger. After 20 years of absence, Franc returned to tap into his creative veins.
While he dabbled a bit with oil paints, he switched completely to acrylics as this would give him faster results. Again, he followed Giger's advise to dump oil paints ("blending with oil takes way too long to get it right").
The following pictures provide a glimpse into Franc's bizarre oeuvre that were created over the last 12 months. In his work, he thinks that it is important to provide a sense of reality, and surreal or fantastic elements should account for only 10% or so of the effect. The weird elements are sometimes the basis for the painting, or sneak in towards the end of the painting process.
From Farm To Fork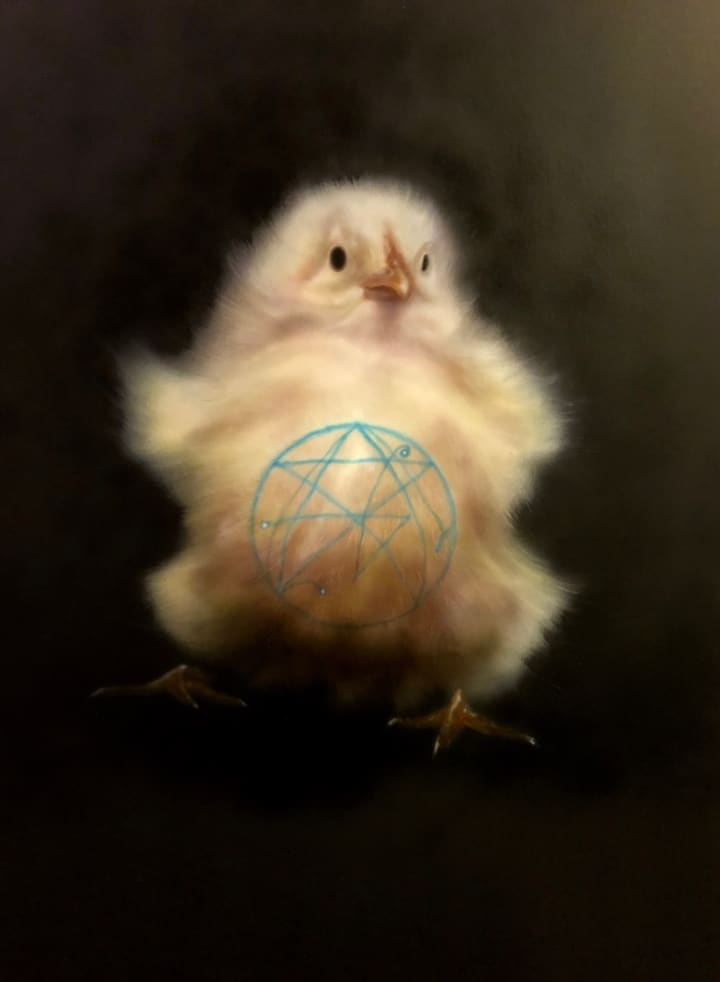 Horrified by the chick culling practices in farms, and by the industrial food chain in general, Franc created an entire series about chicks that are made to be alive with the purpose to die (or to be food). Around 50 billion chickens are consumed worldwide, which Franc, although not being a vegan himself, considers to be a huge degree of suffering and involuntary martyrdom that goes uncredited whenever we have our daily breakfast.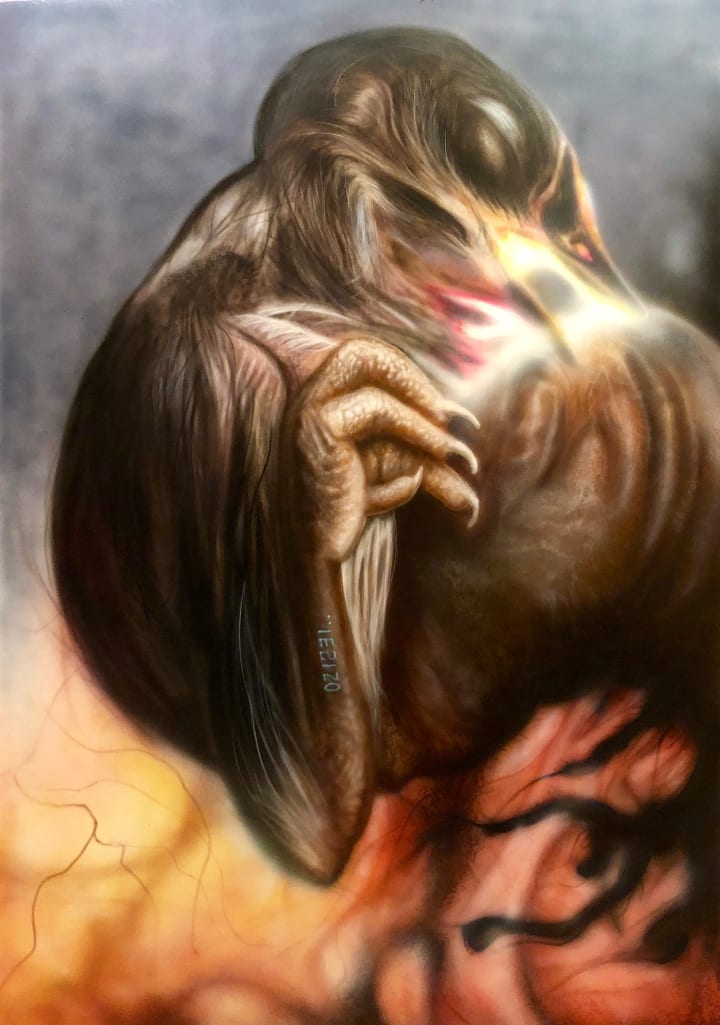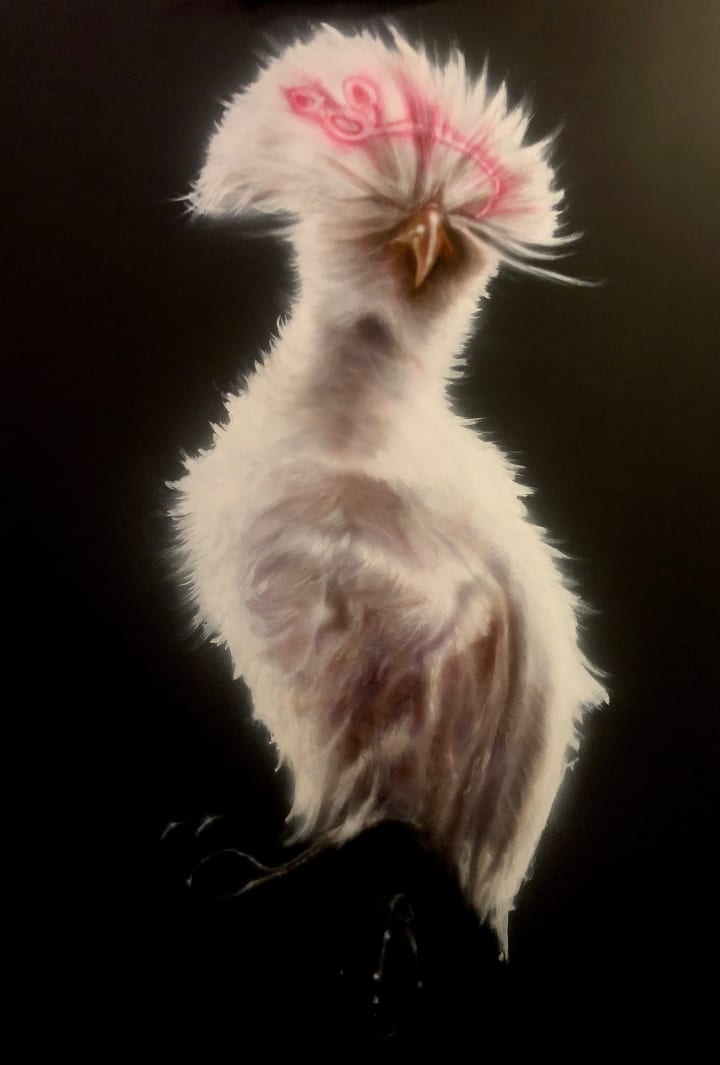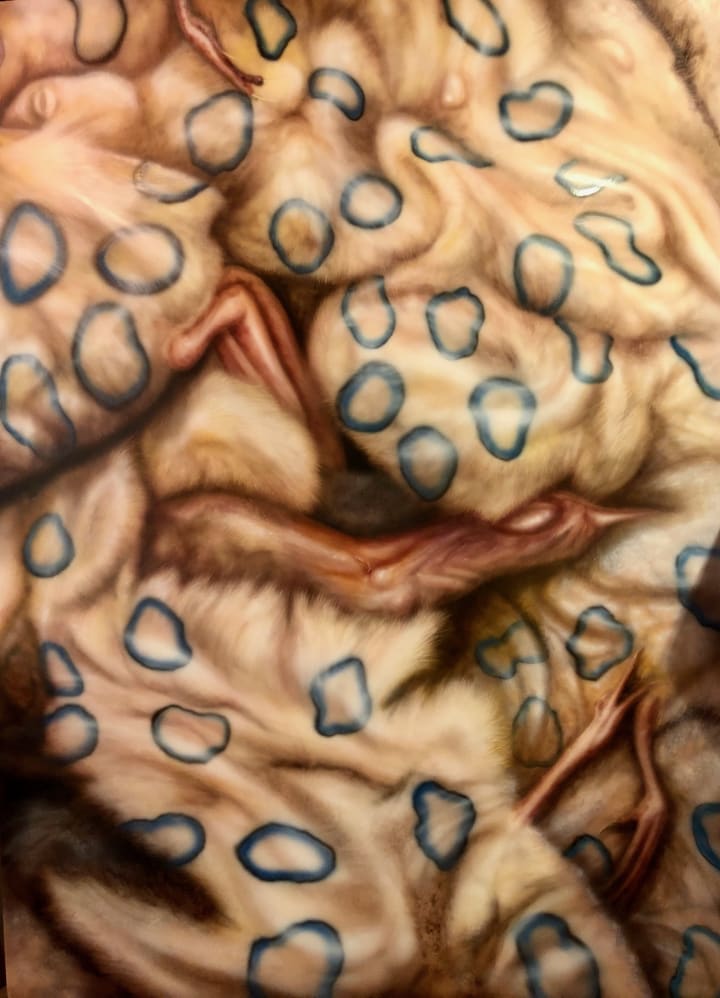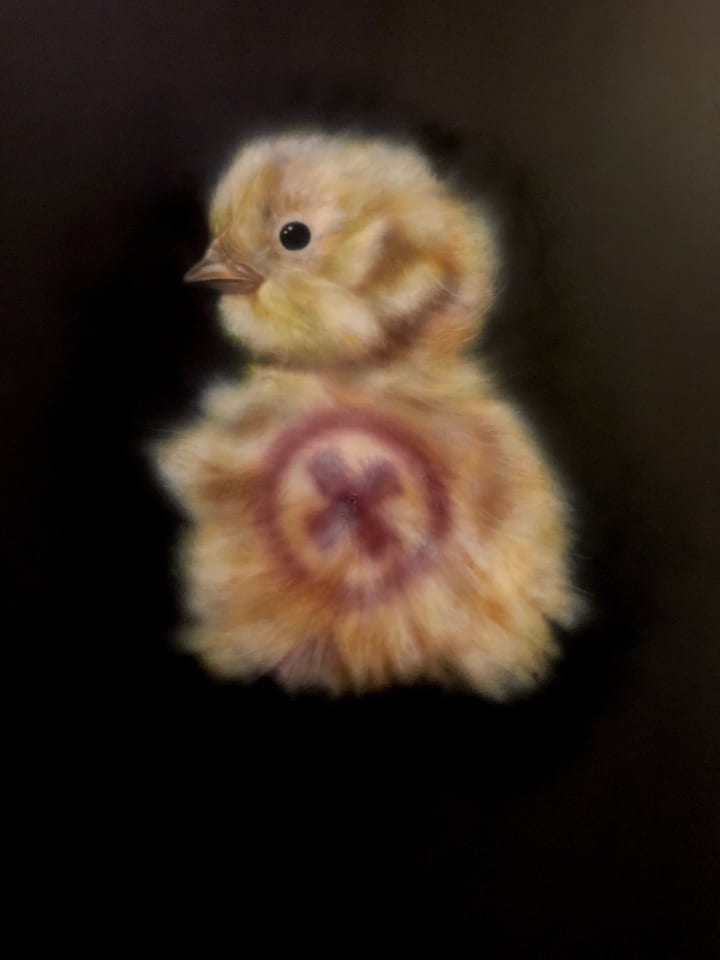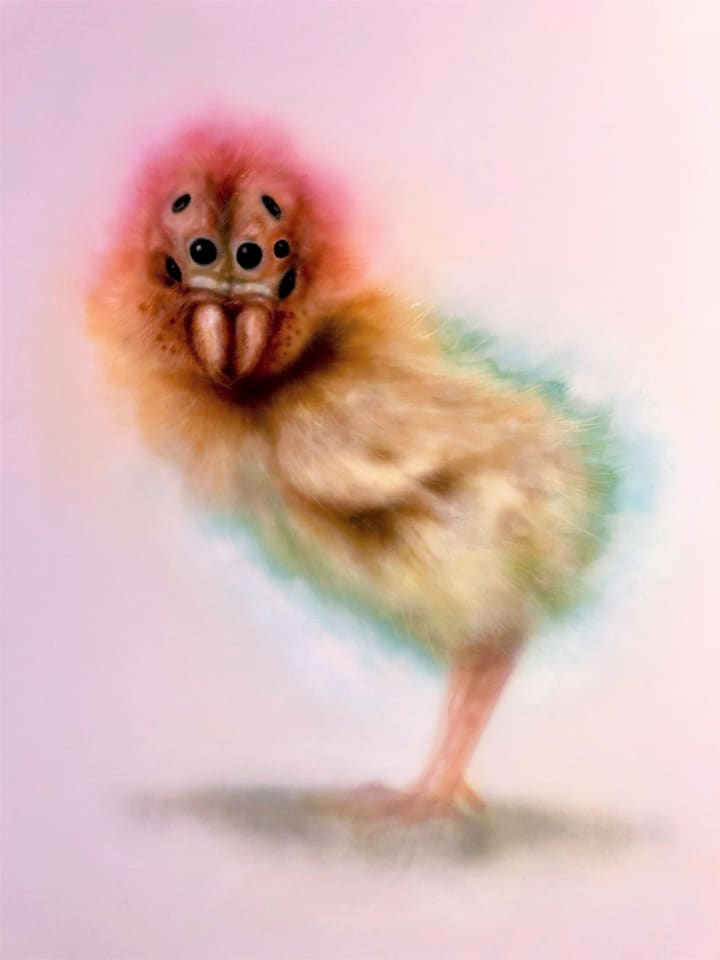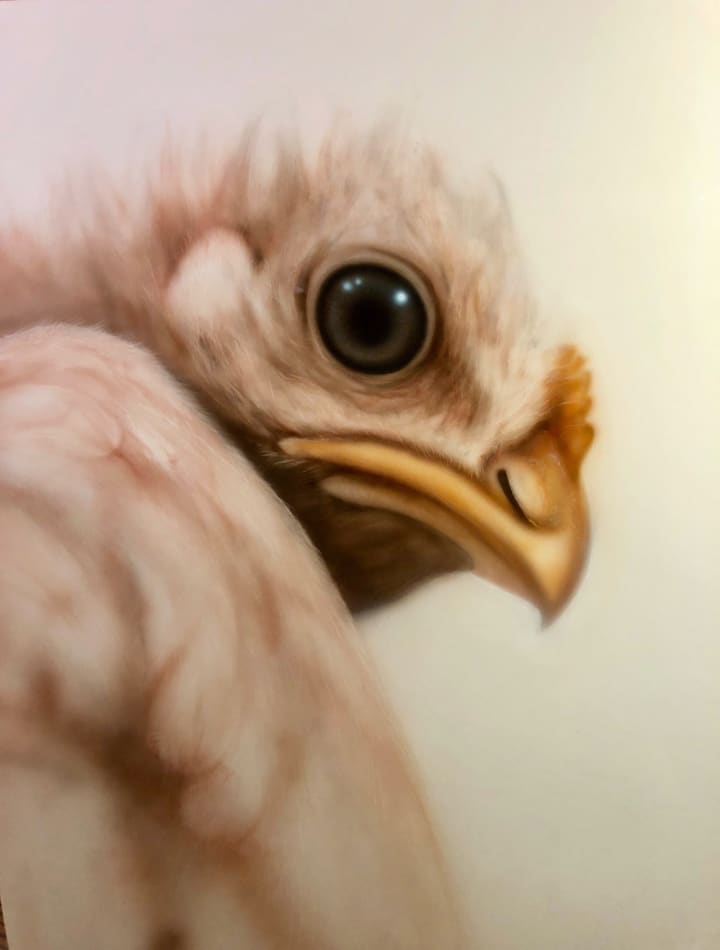 Plasma Pool
Apart from dark themes and chicken, there are also plenty of satirical and humorous elements in his paintings, with some indirect references to 1970s sci-fi illustrators. Franc interprets "biology" as a vibrant force, both threatening and transcendental. Although Chinese or Asian elements or symbols are rarely found in this paintings, the subjects themselves express that "fish out of the water" allegory… Franc's feeling of living in a different alien culture and context, reflecting the fascination, fear, opportunity and shortcomings.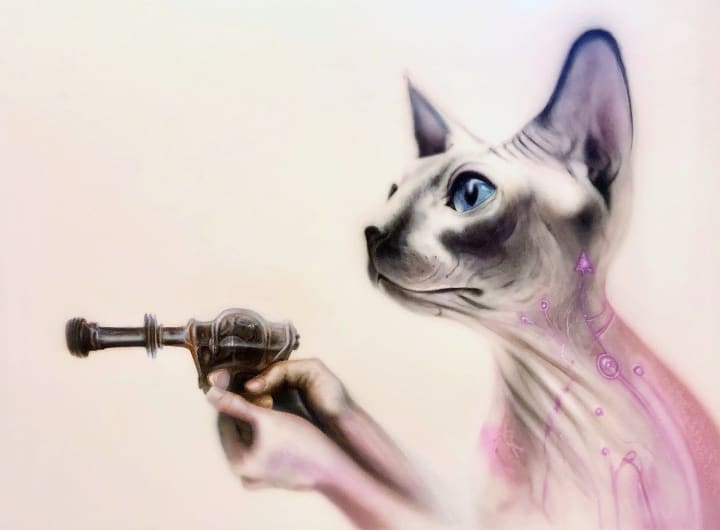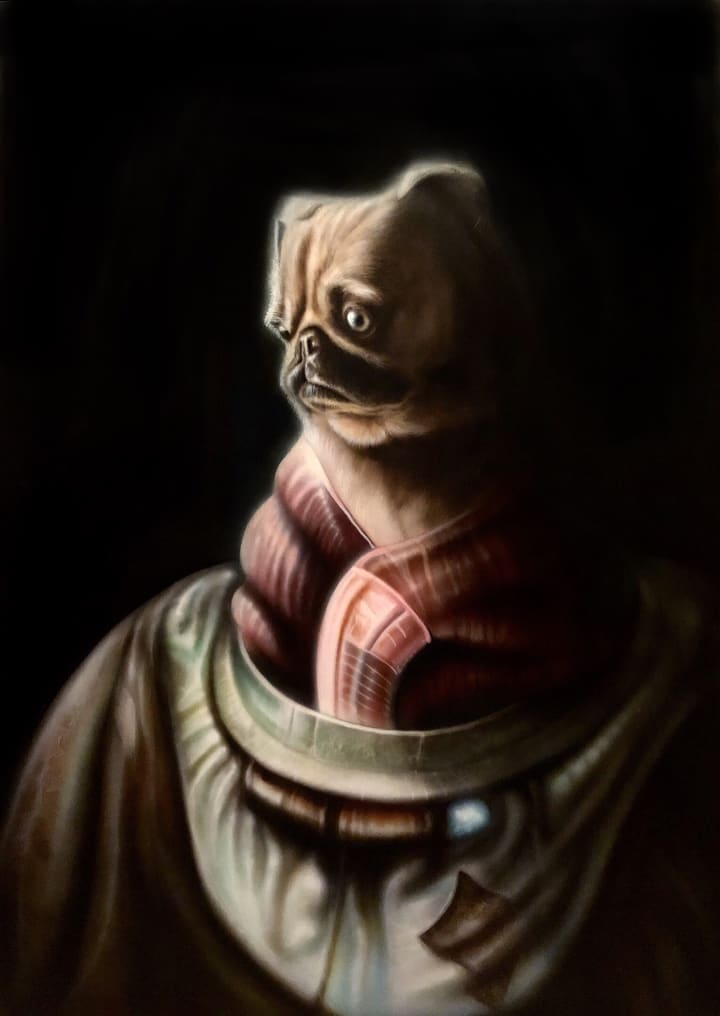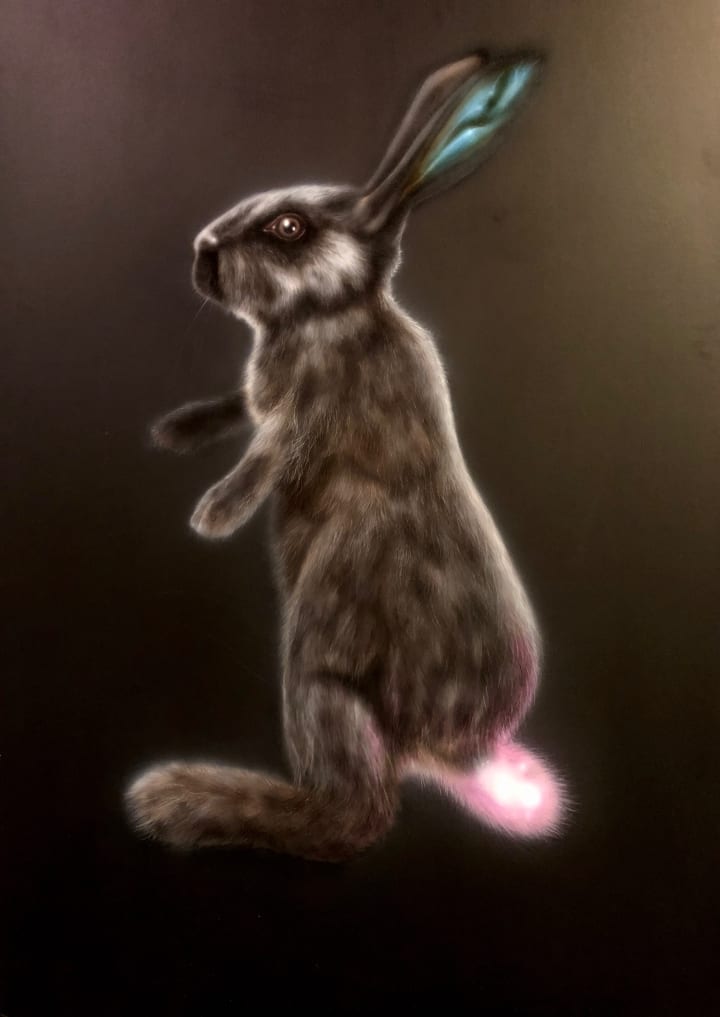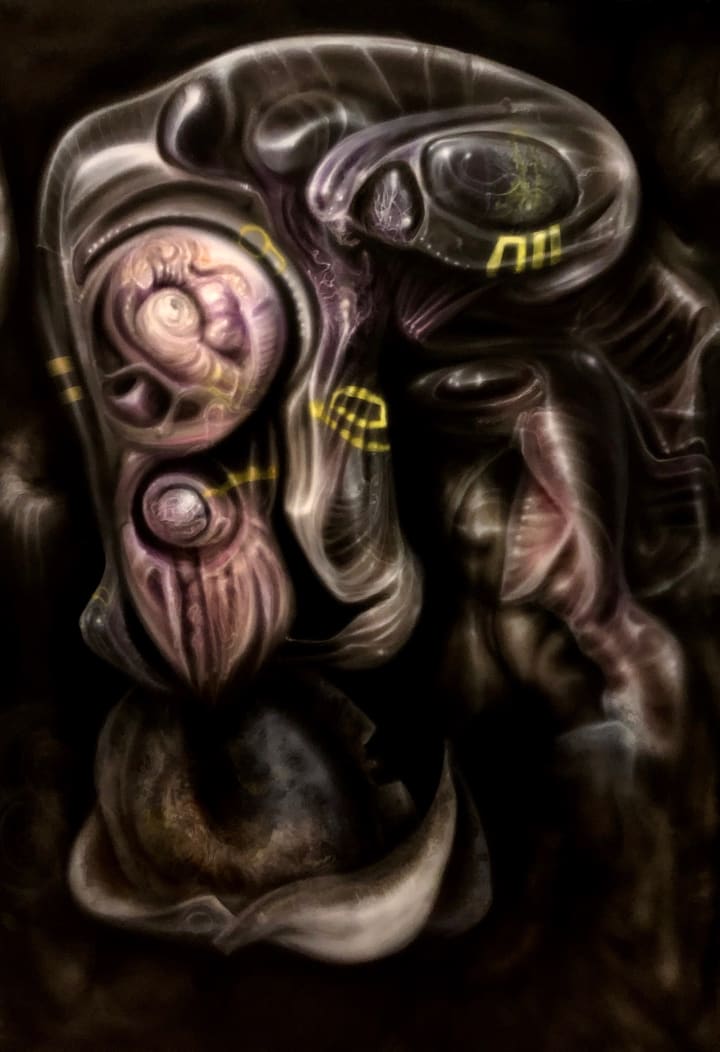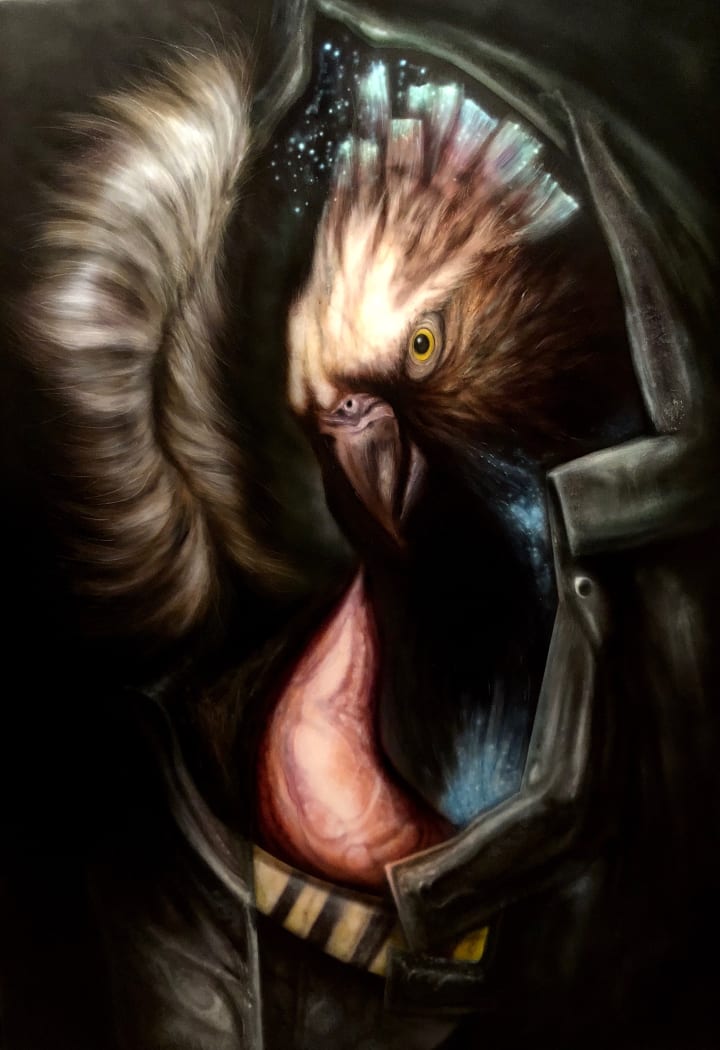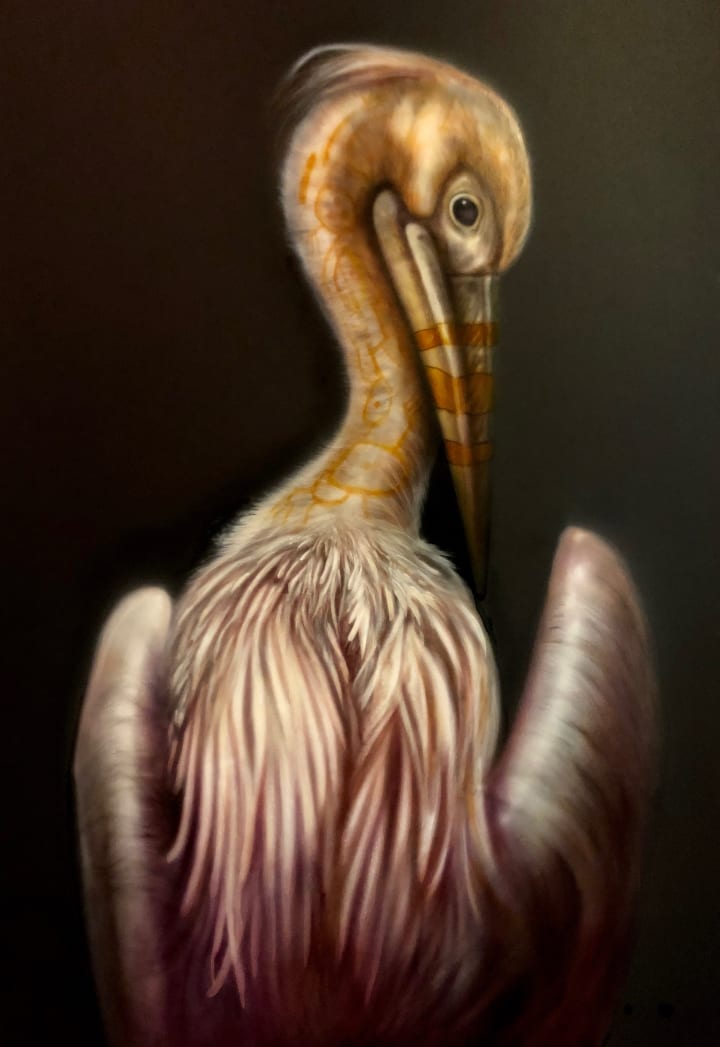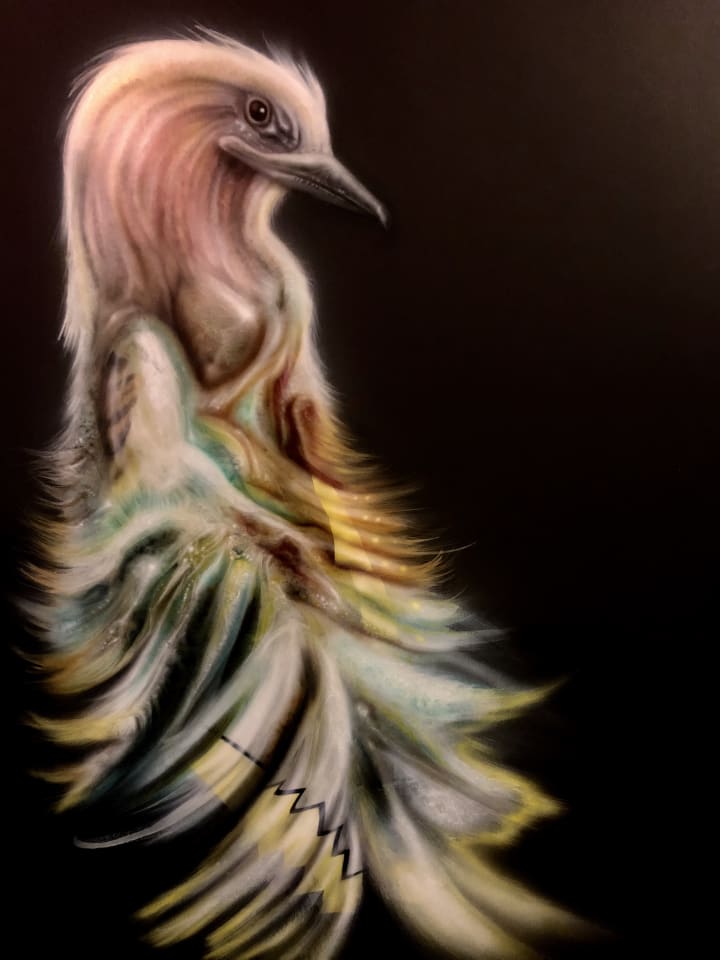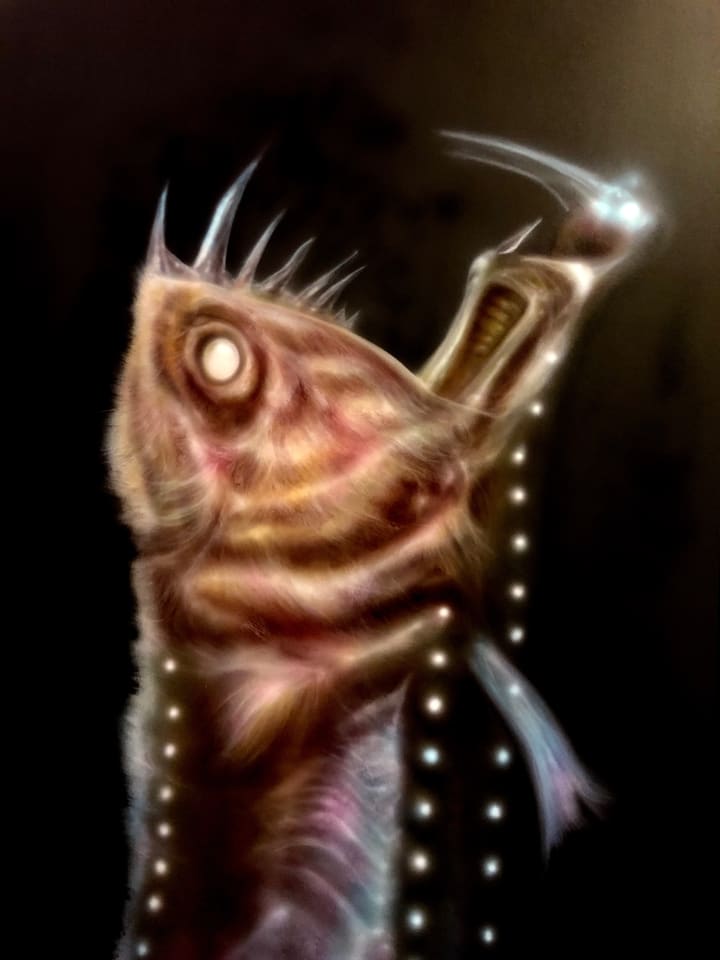 Franc believes that paintings are similar to communicating with words between people; that they are an expression at a different level of thoughts, feelings, and ideas, and that people should—instead of using words on Twitter or WeChat—make more use of connecting with each other through their depictions of their inner world.