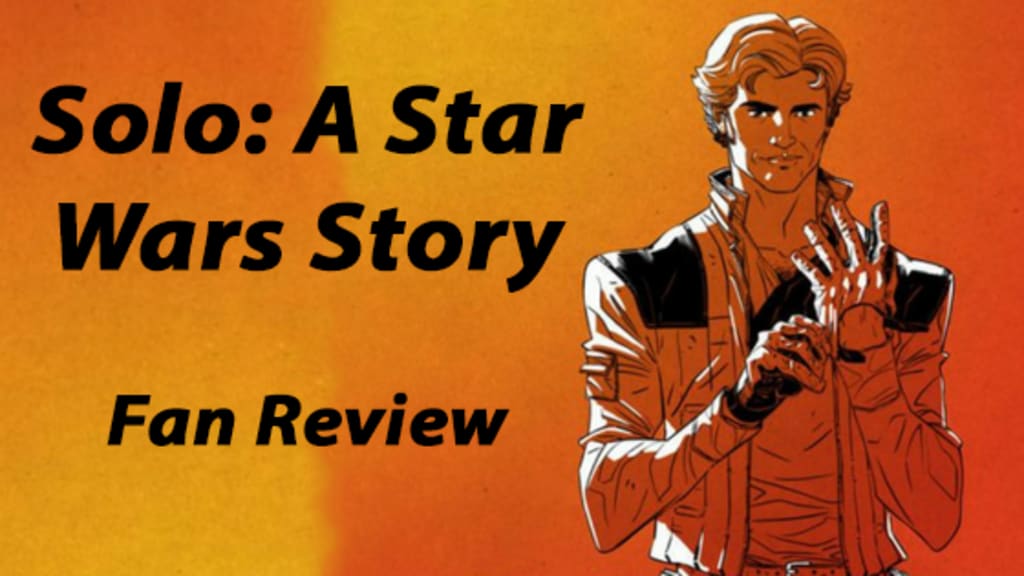 Fan Art by Michael Pasquale
Hello! Are you a Star Wars fan? Maybe just a movie buff? Either way, you have come to the right place. I want to keep this intro short... so let's get to the point. This movie review is solely my personal opinion. Disney has not paid me in any way to wrote this review nor do I have any relation to the creation of the film Solo. Also, please feel free to disagree with my opinion.
More 'Star Wars' is always welcome.

All Fan Art in this blog is by Michael Pasquale.
Warning! Spoilers Ahead!
If you haven't seen the movieSolo: A Star Wars Story, directed by Ron Howard, then please proceed with caution. There are spoilers of scenes in this review. If you still plan on seeing it, perhaps this review isn't for you.
'Star Wars' fans weren't completely impressed
As you might have heard, the movie didn't get the greatest reviews ever imagined. I mean they are okay, just not the greatest. This is because it didn't keep true to the Star Wars original trilogy. After seeing the movie... I completely understand the disappointment. However, with that said, it is still an awesome movie and I think you should watch it, even if you are a die-hard Star Wars fan.
The one part that bothered me as a Star Wars fan was the scene of a woman and an alien in a jar singing at a party. I know this must be a sad attempt of trying to create a more modern version of Catina Band... and I think that's what upsets me the most. The music was terrible and I really do not understand why they had gold pieces in their mouth. It just seemed like a really sad attempt of making "alien" music.
Another part that bothered me (WARNING SPOILER JUST AHEAD) was the story of how Han met his favourite Wookie, Chewbacca. I never felt the need to learn how they met. Now the image of Chewbacca trying to drown Han in the mud is forever engraved in my brain. I feel like I knew what they were trying to get at—they wanted to show how sly Han is that he can get out of any situation—but wasn't this an exaggeration?
Not to mention, why was there no background story on how Chewbacca learned how to be a pilot?
Brief Story Plot
Solo is a prequel, a story based in the past about how Han Solo came to be, including how he got his name. Just like in Rogue One... yay...
It starts off with Han attempting to escape his life as a slave with his one true love. In the meantime, he is in trouble owing other character's money... so much for character development? He escapes, his love doesn't. Han insists he will be a pilot and his high expectations for himself certainly seem to help him... this time. He's sassy, aware of his surroundings, fearless, and completely determined to get the love of his life back.
Also, it turns out that General Leia wasn't Han's first love? How many more are there?
Emilia Clarke as Qi'ra.
There was something so deeply disappointing about Emilia Clarke being Solo. I was not upset to see other Game of Thrones actors in popular movies. I loved Sophie Turner as a young Jean in X-Men: Apocalypse. I really look forward to Maisie Williams being in The New Mutants. So why did I have so much trouble with Emilia Clarke in Solo?
I was never quite able to put my finger on what was bothering me so much about Clarke's role. I don't think it is her acting ability. At the beginning of the movie, Emilia portrayed a youthful, wide-eyed young girl excellently. However, at this point, I was already thinking to myself "Please don't be Emilia. Please be an actress that just looks a lot like her." Later in the movie, as Qi'ra becomes stronger and more self-driven, I feel that the acting dwindles. However, in Game of Thrones, Clarke plays a strong character very well. This leads me to believe that the problem wasn't Emilia but maybe the lack of time she had to prepare for the role? I hope that this kind of awkward placement doesn't happen in the future for the Game of Thrones stars.
I give 'Solo' an 8/10.
Despite some things that bothered me. The movie was overall very well done: great special effects, great plot line, and amazing humour. If you haven't watched it yet, I do recommend this movie!
My overall complaint with all the new Star Wars movies is that Disney is trying to hard too cut and paste what they know worked in the original trilogy. They have a robot with free will in every film and they almost always have too many cute animals.
From now, I will try to walk into Star Wars with low expectations so I can always walk out pleasantly surprised.
Want more of Nancy D?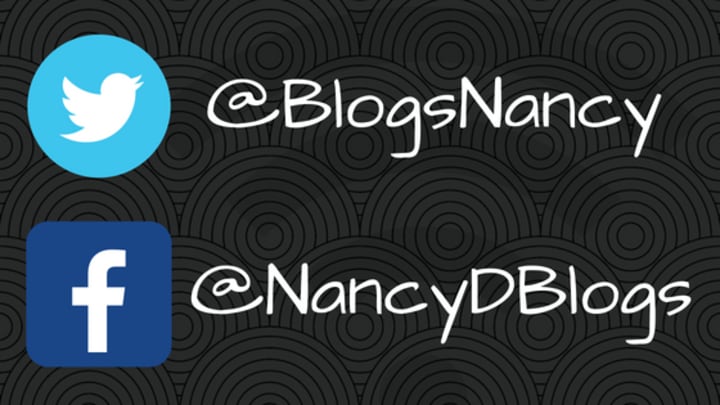 My blogs and articles can be about anything really... I do write a lot, after all. However, I find my self-writing about ADHD, photography, and Self-Help a lot.
To keep updated on my blogs, please feel free to follow me on Facebook and Twitter!
Twitter @BlogsNancy
Facebook @NancyDBlogs
Reader insights
Be the first to share your insights about this piece.
Add your insights