The Best Noise Machine - For the Best Sleep You Will Ever Have
Product Review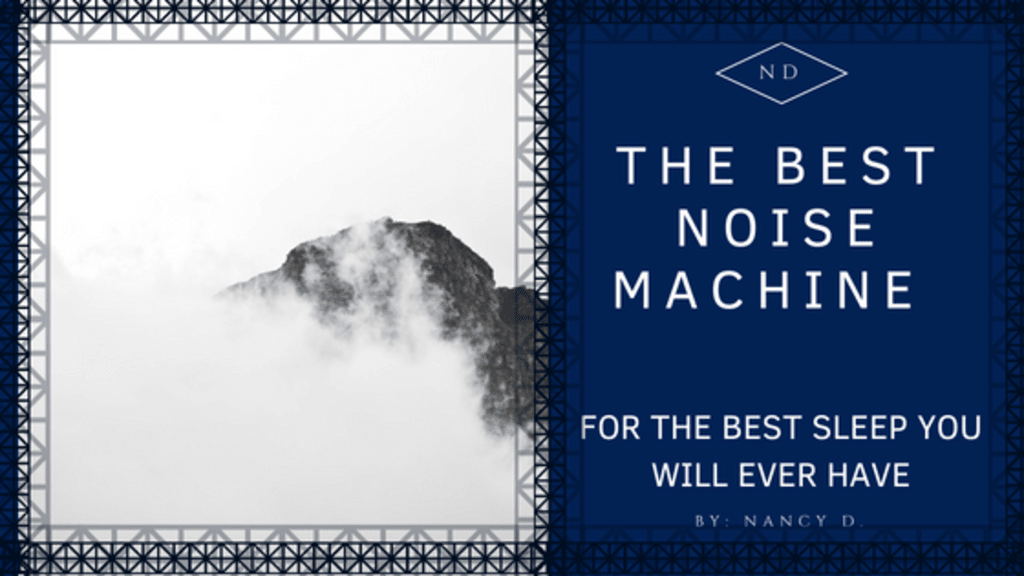 I am not being paid by Nightingale, nor did they send me free stuff. This is my honest opinion and a genuine review of how it has helped me get better sleep.
Effectiveness 10/10
It actually does help me get better sleep. Not only does it help me fall asleep in the first place, but it helps me stay asleep too. Just as promised.
I think it even helped me wake up once ... but I can't really be sure. Overall, it just helps me feel more calm and safe in my room.
Practicality 9/10
I was close to giving it a full 10, but then I realized I had to help my mom set up hers. To this day her nightingale is still attached to my iPhone. If she wants it set to another sound, I actually have to drive over there and do it with my phone.
Not everyone is technology savy, so why is there no other option for setting it up than with an app?
It was also a little frustrating to set it up...
Uniqness 7/10
I must admit, this is certainly like no other noise machine I have ever experienced before. Not just because it actually helps me sleep but because it doesn't take any space at all. I often forget it's there even when I have set to the "thunderstorm" sounds.
I really like the night light option and that I can customize it to different colours. It's fun to play with and make me feel like mine is my own, since I can make it green ... and blue a week later once I get bored of it.
Customer Service 3/10
Good luck ever trying to get into contact with someone from Nightingale. Even if you did get a hold of someone, they don't exactly help... at all. In fact they can be a bit rude too.
They do however leave with a nice speech about how their product is the best. Which was super annoying... I mean, I already bought it!
Price 2/10
They are expensive. I am just going to be honest about that. While it works very well and I am very attached to mine. I have it on literally ALL the time! I just don't know if it was worth the price ...
Note: There is a box that comes with two and claims that it is supposed to be better to have more than one per room ... just get one! Just one works fine, so save your money. Better yet, get two and give one to your mom.
Updates 0/10
I'm giving this section a zero due to the fact that there are no updates. If you want new sound effects .. too bad. The sound machine only comes with so many sound effects at the beggining and it looks like they have zero need to ever change that. Which makes me wonder why they bothered having it attach to an app at all?
Thank you!
Thank you for reading my article, I hope you enjoyed it. If so, please feel free to read my other articles here on Vocal. I write about both personal and political things, so whatever you are looking for, I've probably written about it.
About the Author
Yes, I realize I have the same name as an amateur sleuth. No, I haven't read the books … although I have played most of the Nancy Drew games. I am simply someone who is addicted to writing. In the day I work as a photographer and waitress … but at night I write blogs for everyone to enjoy. Does that make me a super hero? … probably not … but I can dream, right?
The truth is, I have been writing my whole life and I don't think I could ever stop. Sometimes my writing gets real and I have been told by a couple of people that I have actually helped them before. Other times I just write about the Top Ten of something, which can be really fun to write!
My personal interests include eating pizza, playing video games and cuddling with my dog. I have only recently started playing FPS games, but I have a long history in PC games. When it comes to video games, I'm quite the hipster. I like popular Indie games and love video games that almost no one had ever heard of.
Join the Adventure!
I would really love it if you joined the adventure by reading my blogs. I always make sure to have exciting new content to really make it an adventure! You can always leave feedback on my facebook page and even send me a message or two. Heck, send me your blog page and we follow each other. Life can get lonely sometimes, so let's try to make things at least little better by making a little online community.
So what do you say? Want to join the adventure? :)
Want to read more?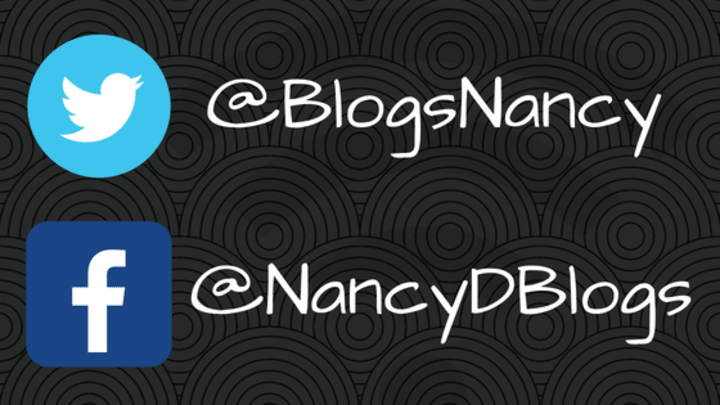 My blogs and articles can be about anything really ... I do write a lot after all. However, I find my self-writing about ADHD, photography and Self-Help a lot.
To keep updated on my blogs please feel free to follow me on Facebook and Twitter!
Twitter @BlogsNancy
Facebook @NancyDBlogs