Live-Action King Kong Series Based On 'King Of Skull Island' Books Is Currently In Development
After Kong: Skull Island opened the door for another generation of fans to get into King Kong, it isn't surprising to hear of yet another Kong-based project in development.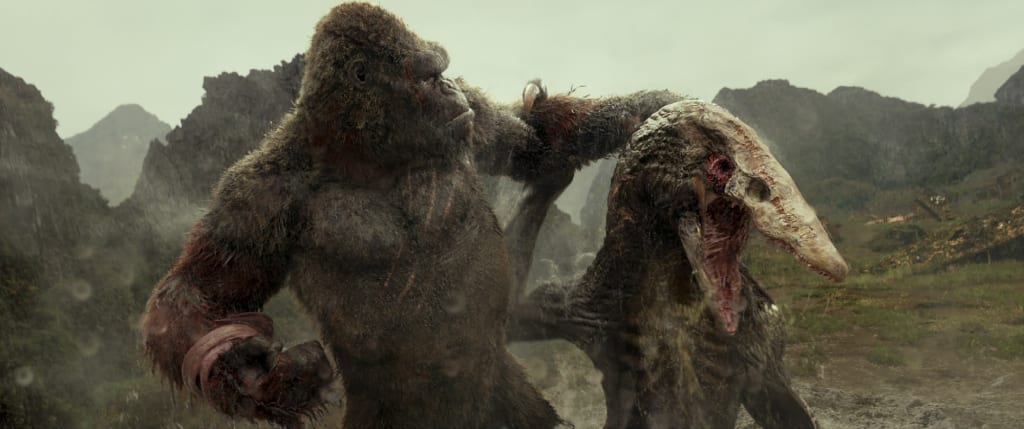 'Kong: Skull Island' [Credit: Warner Brothers]
After Kong: Skull Island opened the door for another generation of fans to get into King Kong, it isn't surprising to hear of yet another Kong-based project in development.
According to Variety, a live-action #KingKong series is being developed by IM Global and MarVista Entertainment. It will be based on the Kong: King of Skull Island books, illustrated by Joe DeVito. The series takes place in the universe crafted by Merrian C. Cooper, while the setting will be specific to John Michlig and Brad Strickland's story. The new series will be penned by Johnathan Penner and Stacy Title.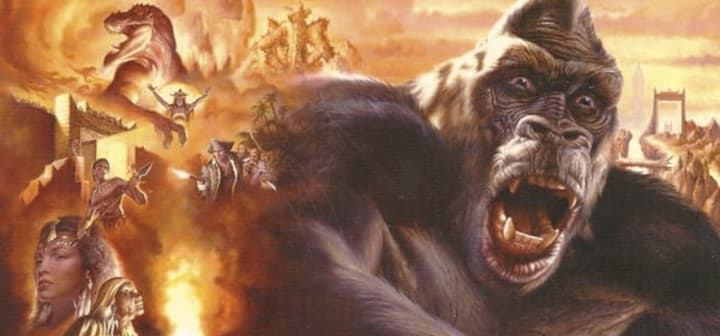 A description of the new King Kong calls it a serialized, contemporary continuation of the classic, with a female-led, multi-cultural ensemble that delves heavily into the origins of #SkullIsland. Other than that, there's not much information on the live-action series.
While we wait for more details to emerge, the books written by Strickland and Michlig give us a good idea of what to expect. Here's the synopsis of Kong: King of Skull Island for anyone unfamiliar with the story:
"In 1933, American showman Carl Denham returned from a mysterious, hidden island with a priceless treasure. A treasure not gold or jewels, but the island's barbaric god, a monstrous anthropoid called "Kong." The savage giant escaped and wreaked havoc among the man-made canyons of Manhattan, but within hours of the giant ape's death his body - and Carl Denham - disappeared. Twenty-five years later, the son of Carl Denham makes a shocking discovery that leads him back to the site of his father's greatest adventure and to the answers that will unlock the century's greatest mystery and history's greatest miracle.
What will the plot of King Kong entail?
While the synopsis paints a decent picture of the story, it doesn't provide us with any clues towards which characters we can expect to see on-screen. Since the King Kong series will be a female-led ensemble, its plot might not revolve around the main characters in Strickland and Michilig's story, with the main characters in their story being mostly males, so there's the increasingly likely possibility that the series will be comprised of completely original characters or even that the roles will be gender-swapped. But more interesting is the possibility that the story could center around members or descendants of the Tagatu tribe, to whom we were introduced in #KongSkullIsland.
Apart from the cast, we should expect to see a variety of insane creatures established from Kong's universe make their small screen debuts. Since Strickland and Michlig's books introduced all kinds of new species to the universe, they're all fair game to show up. The most prominent being Gaw.
In the Skull Island books, Gaw is depicted as one of the larger Deathrunners. The Deathrunners are a species of sentient dinosaurs that reside on Skull Island. Somehow, the dinosaurs on Skull island survived the extinction level event which wiped out the rest of the dinosaurs on Earth, and continued to evolve as time passed. As their evolution progressed, branches of various species soon became sentient, bipedal creatures, Gaw being one of the biggest. Though Gaw probably won't be the only unique creature from Strickland and Michlig's tale to make their on-screen debuts. The Deathrunners were just one of many species beholden to Skull Island.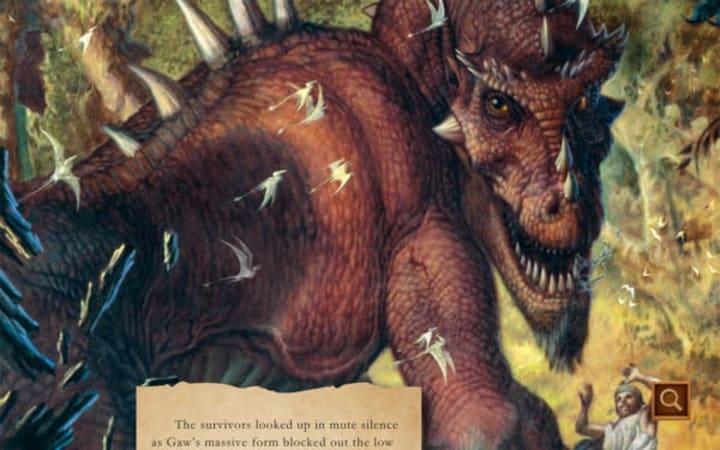 Still, it would probably be best to hold off on the speculating until more details are released. Considering how the plot may wind up being completely different from the stories told in Michlig and Strickland's story, these claims could be nothing more than conjecture. Then again, the mention of King Kong being based on the King of Skull Island books seems to be enough evidence to conclude that the live-action TV series will draw most of its influence from that line of Kong-based stories.