Hunter (A Valiant Novel)
Don't miss out!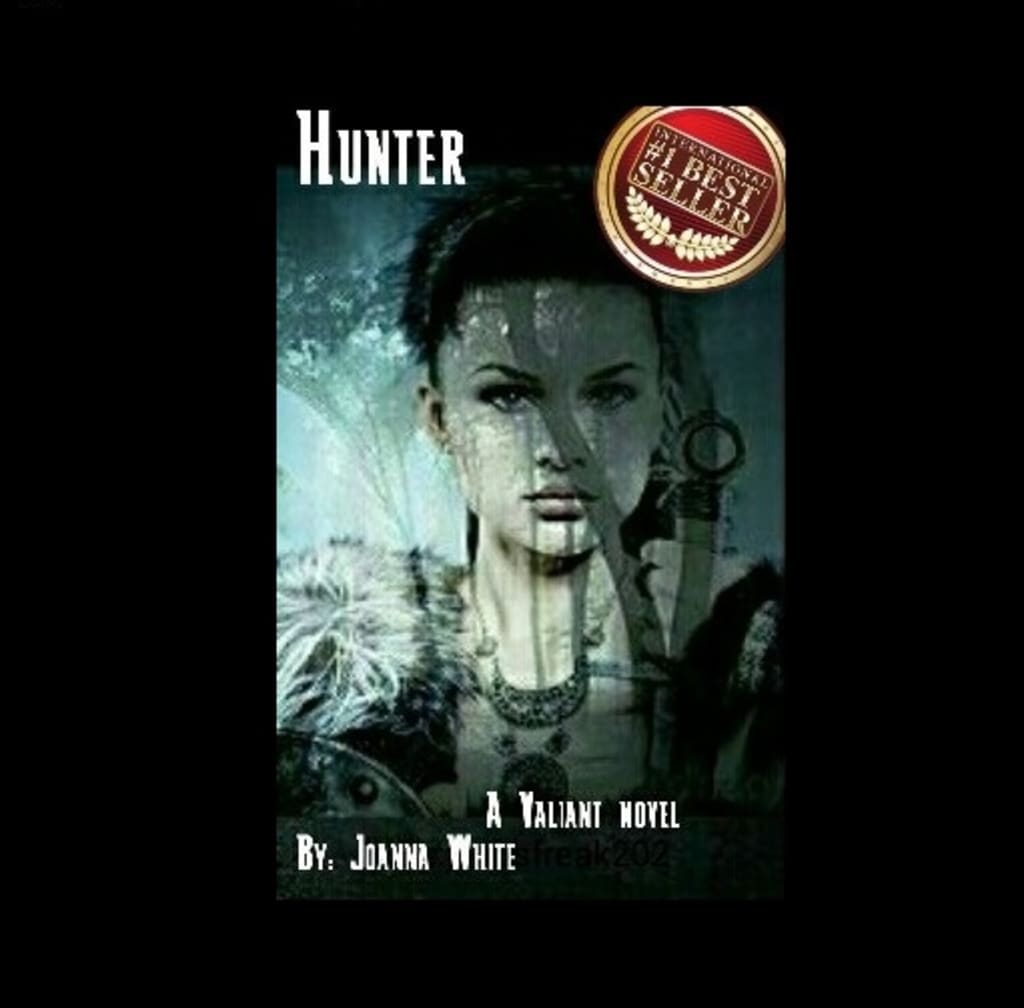 Amazon Best-Seller in Religious Science Fiction and Fantasy and in Christian Fantasy!
A reckless young woman named Averella disguises herself as a man and purposefully gets herself arrested and thrown into Zagerah, the maximum security prison in her world. Her brother Gabriel was taken, and with his disease, he will not survive on his own. She has no idea what to expect inside the prison; all she knows is that once men are taken, they never come back.
The Hunters will find them.
Genetically altered to be faster and stronger than humans, the Hunters use their powers to find and kill every prisoner that enters Zagerah.
Jared is a Hunter, one of the best. It's all he's known, all he remembers. He kills ruthlessly without regret, one prisoner after another. When a new prisoner, Dalex—Averella—shows up, everything begins to change. Jared goes undercover to make Dalex and the other prisoners believe he is one of them, a prisoner himself.
But no one knows the truth.
First, he will trick them.
Toy with them.
Then, he will kill them.
Don't miss this chance to buy an Amazon best seller!
Reviewers have stated:
"I really liked the idea that you don't know what's going to happen next" –twrayl… Five stars
"I really enjoyed Hunter. The book had an engaging plotline with characters who were vibrant and realistic. It is a book I would definitely read multiple times" –Amazon Customer…Five stars
"It's great! I don't regret reading it and I recommend it. The author writes really good books. She has also written many." –Kindle Customer…Five stars
It's a fantasy adventure, full of intense action that will have you turning one page after another, eager to keep on reading. It also has romantic love without being heavy handed. It's a Christian novel, filled with Biblical parallels and yet it can be enjoyable for all audiences to read.
It's the first book in the Valiant Series, the first of many adventures to come. The book also features a short story at the end, the ending to another book in the Valiant Series titled Mortal. You'll instantly be hooked into Hunter and the world it comes from with gripping, realistic characters that make you root for them, epic antagonists that will chill you to the bone, suspenseful plots, twists you won't see coming and action scenes that will have you biting your nails in anticipation.
Now that you've read this article, you'll get a once in a lifetime chance for a sneak peak, right here in the article. Just keep reading… The prologue is below:
"Once you turn this page, you have no choice. You could be taken… you could be the next one to be thrown in Zagerah. Once you go in, chances are you will never come out. If you're lucky you'll win and have potential, potential to be a fighter, to become one of their assassins… one of the Hunters.
Either way, your fate is not up to you. If you want to take the easy way out, fine, don't turn the page. People need to know what's really going on; people need to find a way to stop the Aretul from creating new Hunters.This is an impossible task. The Hunters are unstoppable, the only ones who can defeat them are, in fact, themselves. They're all bonded… together. The only way you could win your freedom is to outsmart them. If you can.
Good luck."
Want to read more? Are you brave enough to read more? You can buy this book now, here.
Or for more information go to: www.facebook.com/HunterAValiantNovel/?ref=bookmarks

Joanna White
Joanna White earned a BFA degree in Creative Writing for Entertainment at Full Sail University. Her book Hunter is on Amazon and the rest of the series is on a site called Wattpad. She loves God and being a nerd and her family is important.
See all posts by Joanna White →