How Cloud is Transforming Core Banking System
Role of Cloud in Core Banking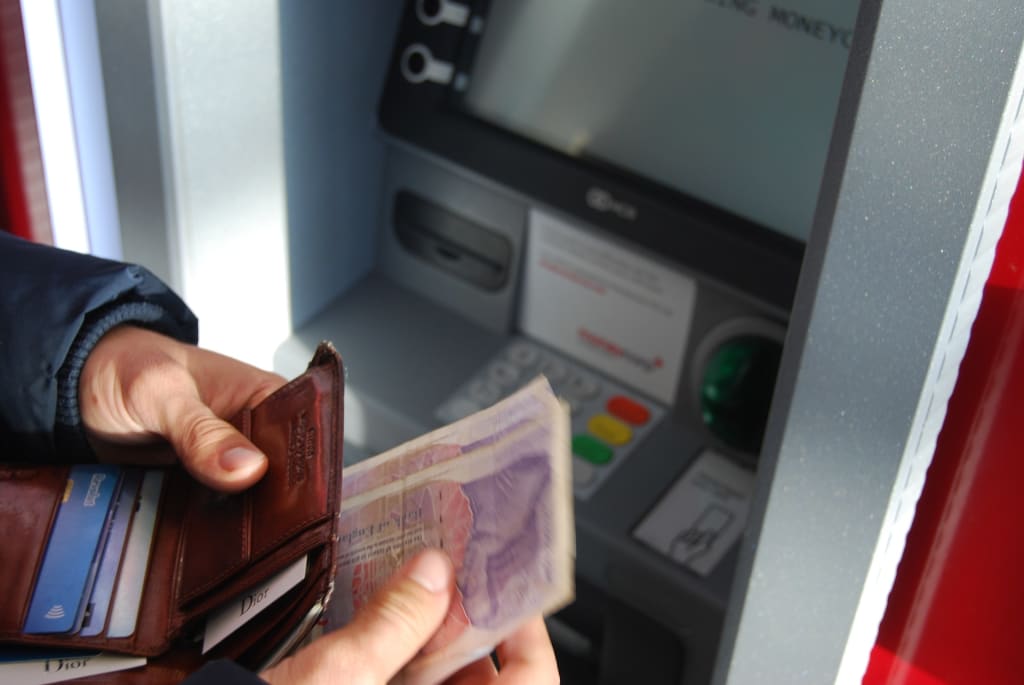 Financial institutions are the cornerstones of society and need to keep up the pace with the fast-changing and challenging times. The need to modernize is crucial to meet and exceed customer expectations along with the changing regulatory landscape and ever-present cybersecurity threats and risks.
The 'core' stands for a Centralized Online Real-time environment. The core banking system (CBS) makes up a network of banking services that connect various branches of a bank and which allows customers to carry out transactions of various kinds from any branch of the bank and experience the bank as a single entity regardless of location.
How does it work?
A core banking system consists of back-end servers that handle routine banking operations like interest calculations, passbook maintenance, cash withdrawals and more. So, if a customer wants to withdraw cash from an ATM or a branch, a request is sent to the centralized data center, where it is processed and authenticated. The data center contains the bank database, an application server, a web server as well as a firewall to protect the bank system from any cyberattacks.
Core banking systems are of two types -
On-premises - This banking system works on a locally hosted infrastructure and provides the banking institution with various customizable options.
Cloud-based - As the name suggests, the banking system is hosted on the cloud and provides more flexibility and customization than an on-premises system.
Benefits of cloud computing for banks
Improved customer experience - By using cloud services, banking services can be accessed anywhere and at any time which leads to enhanced customer experience.
Reduced costs - The most visible benefit of cloud computing over the in-the-premises working model is the ease of adaptability as per the need of the institution. With cloud hosting, organizations can scale the IT infrastructure as per need. The added advantage is there is no time latency as there is no waiting time for scaling the infrastructure.
By moving applications and data to the cloud, banks can reduce or eliminate on-premises infrastructure costs. Most cloud services offer a pay-as-you-go pricing model, which also helps in saving costs.
Faster processing - Cloud platforms offer scalability and are designed for fast performance and can handle heavy data transfers easily and quickly. This reduces transaction processing times for the bank and reduces latency.
Scalability - Cloud computing eases Infrastructure scaling capabilities and delivers IT resources as needed including computing power, storage, bandwidth and more. Banks can benefit from this and increase or reduce cloud infrastructure as per their needs.
Security - Cloud providers offer a broad range of policies, technologies, and controls that strengthens the overall security of the data, apps & overall infrastructure from potential threats. Cloud computing also follows stringent compliance controls and offers multiple layers of protection against data breaches, hacking, and other attacks.
Reliability - Cloud computing data centers offer backup, and disaster recovery facilities & the data is mirrored at multiple sites making it a more reliable option than an onsite data center.
Compliance - Cloud computing can help banks meet regulatory compliance requirements as per the financial industry standards.
Elimination of mundane tasks - When the infrastructure is moved to the cloud, the IT department of the financial institution is free from routine maintenance and day-to-day security. Additional staff is not needed in case of expansion and the current workforce can focus their time and energy on the specific needs of the institutions.
Despite the explosive growth, various strategies & benefits of cloud computing, there is a flip side to these benefits that deter many banking institutions from adopting cloud computing completely. According to a 451 research advisory, only 18% of financial institutions have broadly deployed cloud services. Some of the challenges are -
Privacy and Security - Financial and customer data is extremely sensitive and attracts a greater risk of cyber-attacks and data leaks. To consider industry-wide technology transformation, the privacy of customer and financial data has to be placed at its core. As per guidance issued by the European Banking Authority (EBA), it recommends that banks address these issues before considering outsourcing these services to third-party cloud services entities.
Compliance - Data security tops the list of priorities for banking or financial institutions, followed by compliance regulations and reporting standards. A regulatory landscape has been established by the Financial Conduct Authority (FCA) and by European Banking Authority (EBA) for institutions who intend to adopt cloud services. It has become clear that banks must take these regulations seriously before it starts storing sensitive data on the cloud.
Cloud computing in the banking sector is here to stay and the future of banking resides in the cloud. The use of advanced analytics, machine learning, and AI requires heavy processing power that most financial institutions would not possess or would face heavy investment in infra cost to possess. This is where big hitters of cloud computing like IBM, Amazon AWS and others would be of help.
tech
About the author
A professional & security-oriented programmer having more than 6 years of experience in designing, implementing, testing & supporting mobile apps developed. Being techno geek, I love to read & share about the latest updates in technology.
Reader insights
Be the first to share your insights about this piece.
Add your insights