H.R. Giger's 'Dark Star'
This twisted documentary takes a look into the world of the most famous surrealist. Here's why you'll love H.R. Giger's 'Dark Star.'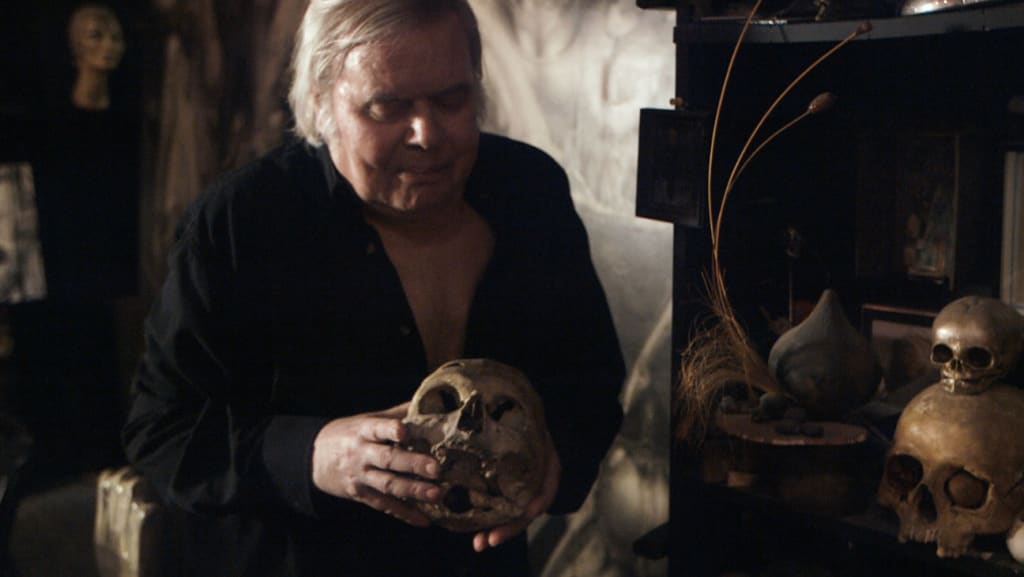 H.R. Giger is legendary in the art world.
He is the man who helped create the artwork behind one of Danzig's finest albums, made the xenomorph we all recognize from Alien, and also was one of the top sci-fi artists of all time.
Giger is an artist who many aspire to be like, and often is credited with being one of the main inspirational sources of cyber goth, dark sci-fi, and surrealist cultures. It comes as no surprise, then, that people decided to immortalize him in the form of a movie.
H.R. Giger's Dark Star was produced in 2015 by director Bellinda Sallin, and if you ever wondered what was behind this mastermind of horror art, you'll need to watch this movie.
Dark Star isn't a documentary that just rests on showing artwork and offering "expert critiques" of it. Rather, this documentary involves real interviews and footage with the artist himself.
Throughout the film, you get to see into the twistedly beautiful mind of H.R Giger. The documentary has interviews with him in his own dining room (which, by the way, is super gothic), and even brings viewers into the studio where the magic happens.
What really makes H.R Giger's Dark Star interviews so spectacular is that it actually reveals where he got the inspiration for the art he makes, how war and death played into his imagination, and what the art really means.
So, those who have always wondered what went on in his mind will find this documentary to be incredibly revealing.
One thing that many people would never have guessed is how hard H.R. Giger had to work in order to get the fame he achieved during the 60s. It was a struggle, and the movie makes no reservations about emphasizing how his work ethic helped shape him into one of the most popular artists of all time.
Art students, therefore, would be wise to check out this film — if only to see how much work an artist has to do to reach H.R Giger's level of fame. Even if you aren't in the creative world, H.R Giger's Dark Star revelations will offer a lot of inspiration and encouragement to keep working at whatever they want to do.
Awesome Imagery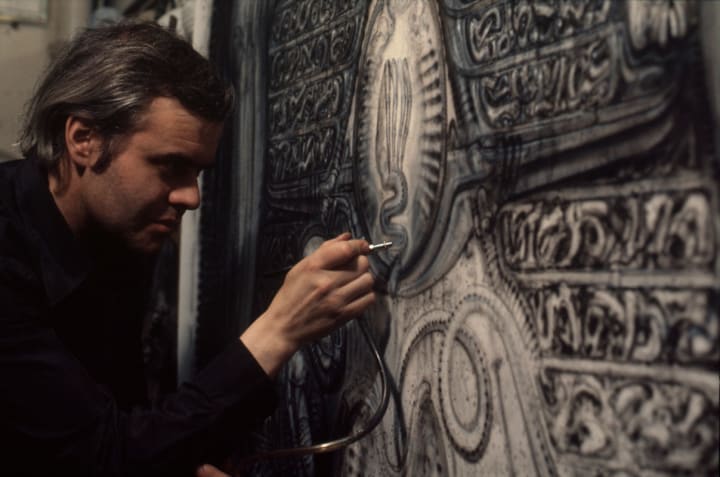 Dark Star may not have been directed by Giger, but it definitely falls into line with H.R. Giger's aesthetics. There's sweeping camera shots, close ups of his best work — as well as the work displayed in H.R. Giger's home. So, even though it does offer a lot of information on the artist, it's also a movie that really works well in terms of imagery and cinematography.
Overall, fans of dark surrealism will love H.R. Giger's Dark Star, and the surprisingly uplifting message it offers. It's a seriously impressive glimpse into Giger's world, and all the insanity in it...and that's exactly what Sallin wanted to make.
Mission accomplished, Bellinda Sallin. Mission accomplished.
About the Creator
Riley Reese is comic book fanatic who loves anything that has to do with science-fiction, anime, action movies, and Monster Energy drink.
Reader insights
Be the first to share your insights about this piece.
Add your insights