Galaxy Buds FE: Samsung's affordable wireless headphones coming soon?
Si toute l'attention est actuellement du côté d'Apple, le géant américain ayant tout récemment fait son grand retour sur le marché mobile avec ses nouveaux iPhone 15, les experts de la Toile n'en oublient pas pour autant son célèbre concurrent, Samsung.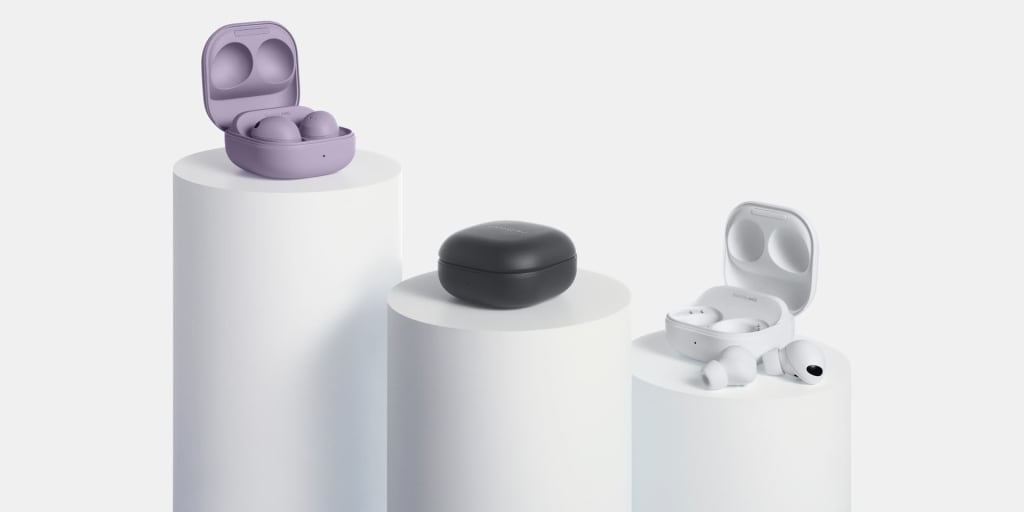 Leakers are predicting a forthcoming announcement from the Korean manufacturer, which they believe will unveil both a more affordable version of the Galaxy S23, and a Fan Edition of its famous Galaxy Buds.
Fans of the Korean brand will be familiar with the name FE. Short for Fan Edition, this acronym has until now been used to designate the more affordable "light" versions of Samsung's famous flagships. The Galaxy S20 FE rounded off the Chaebol's series of high-end smartphones unveiled in 2020, logically followed by the Galaxy S21 FE for the 2021 vintage. While there was no Galaxy S22 FE last year, there are whispers that the Seoul-based firm is planning to resurrect this model to expand the Galaxy S23 family, unveiled last February.
Rumours are pointing to the arrival of a Samsung Galaxy S23 FE in the coming weeks, between now and the end of September or during October. And according to recent rumours, this could be accompanied by a new pair of wireless earphones: the Galaxy Buds FE.
Galaxy Buds FE already certified in South Korea?
As a reminder, Samsung didn't unveil any new headphones at its summer Galaxy Unpacked conference, which made official its famous foldable smartphones Galaxy Z Fold5 and Galaxy Z Flip5. However, it was at the previous event that the brand presented its latest headphones, the Galaxy Buds2 Pro, released in August 2022. While the public is still waiting for the Galaxy Buds 3 or Buds 3 Pro, it would appear that the manufacturer is preparing to reinvest in the audio accessory market with a more affordable version of its famous "buds".
It was a certification in South Korea that first tipped off the leakers, as SamMobile revealed on September 6. The media outlet specializing in Samsung news shared the product data sheet for a model codenamed "SM-R400N", which burst onto the website of the Korean certification body RRA (Radio Research Agency). While Web experts were still tempted to call them Galaxy Buds 3, whispers began to circulate that it might actually be a new entry-level model. And just a few days later, Galaxy Club, another media outlet specializing in Chaebol news, claimed to have got its hands on the user manual for what would in reality be a pair of Galaxy Buds FE.
Several leaks show the potential Galaxy Buds FE in images
While this leak already presented various visuals and elements of the technical specification, more recent indiscretions from the reputable German site WinFuture, as well as from well-known leaker Evan Blass, suggest that Samsung is indeed getting ready to market Galaxy Buds FE earphones. While the tech giant has yet to make anything official, the images shared on the Web look like marketing visuals, unveiled before their time...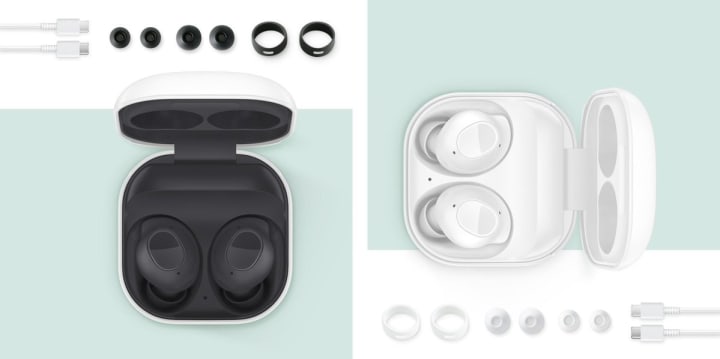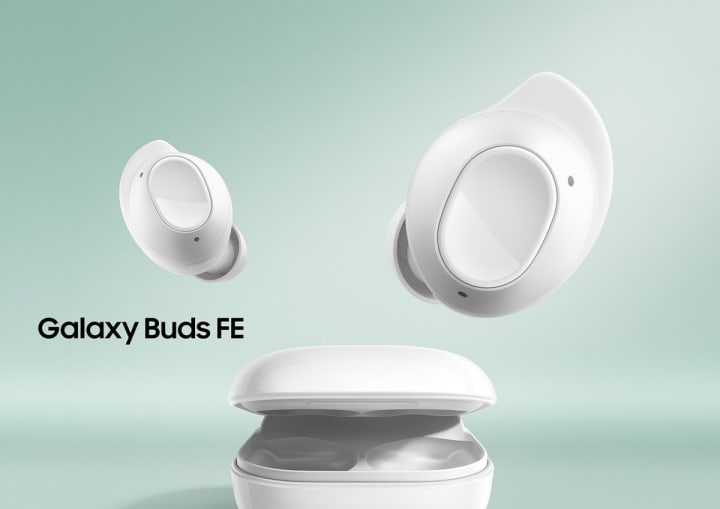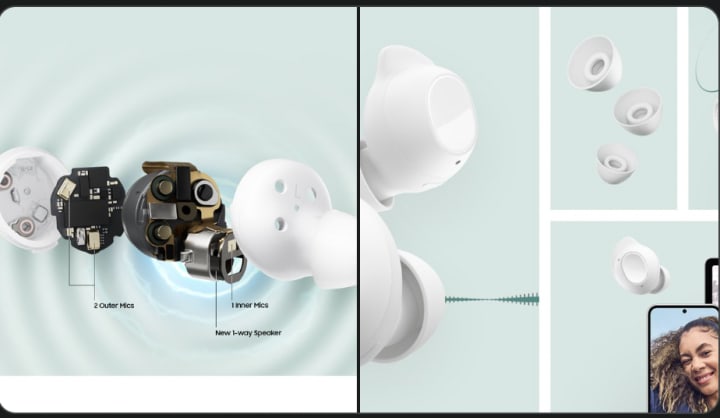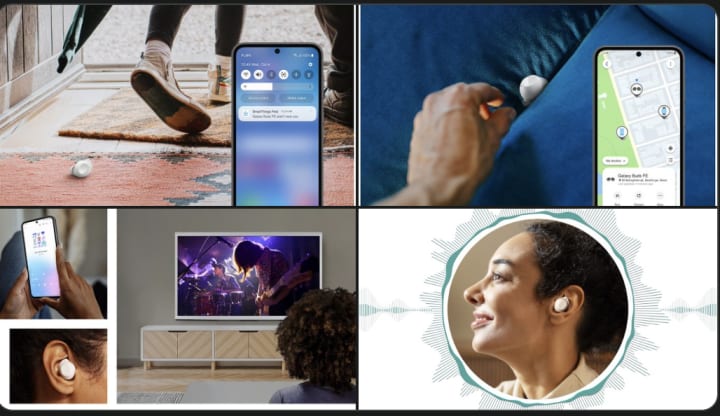 If these leaks are anything to go by, we can expect to see a pair of affordable wireless earphones in the near future - at less than 100 euros according to WinFuture - that nonetheless boast a number of high-end features. Starting with active noise reduction, supported by two external microphones and one internal microphone. Presumably available in two colors, black and white, the Galaxy Buds FE are said to include three silicone ear tips in the box, as well as a pair of removable wings, as Frandroid points out, to adapt to all ear shapes and ensure a perfect fit. What's more, the earphones, which feature a USB-C charging case, are said to be compatible with Samsung's SmartThings location system. This would make them easy to find, just like the brand's SmartTag tracker.
But again, this is all hearsay, and however plausible it may be, this information should be taken with a grain of salt. In any case, the leakers promise an announcement soon. We'll soon know whether Samsung is indeed planning to release both a Galaxy S23 FE smartphone and a pair of Galaxy Buds FE earphones.
Reader insights
Be the first to share your insights about this piece.
Add your insights