Why Games of Thrones and other authors are suing the creators of ChatGPT
Seventeen best-selling American authors, including George R. R. Martin and John Grisham, have filed a lawsuit against the Californian start-up OpenIA. The authors accuse ChatGPT of stealing their works in defiance of their copyrights.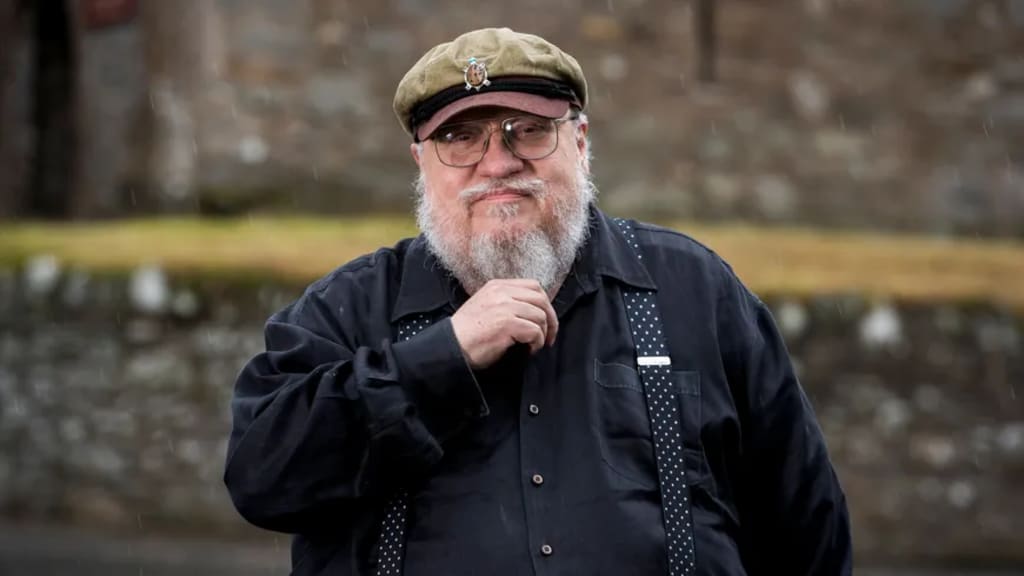 George R. R. Martin, David Baldacci, Jodi Picoult, George RR Martin, George Saunders and Michael Connelly. In all, 17 American authors have joined the Authors Guild in filing a complaint against ChatGPT start-up OpenAI. The largest writers' organization in the U.S. accuses the conversational bot of illegally training its popular AI-based tool on their works.
ChatGPT's ability to mimic authors' styles
According to the plaintiffs, their books have enabled ChatGPT's algorithms to develop and train, and then to be able to respond to our queries. These authors believe that the AI downloaded their works illegally to invent stories, characters and describe scenes. In no case did they give their permission, nor were they remunerated. Another concern for these authors is the robot's ability to imitate their style and reproduce texts.
"It is imperative that we stop this theft, or we will destroy our incredible literary culture, which feeds many other creative industries in the U.S.," slams Mary Rasenberger, CEO of the Authors Guild, in a statement. "Great books are usually written by those who spend their careers, and even their lives, learning and perfecting their craft. To preserve our literature, authors must have the ability to control whether and how their works are used by generative AI."
A long legal battle
This complaint is not a first, Arthur Millerand, partner at Parallel Avocats, reminds France Inter: "It's part of a slightly more general landscape where rights holders are realizing that artificial intelligence is doing a lot of things with what's available online. It's part of this more global struggle between rights holders and disruptive technology publishers."
It's a long legal battle ahead, says the lawyer: "There's a debate about how these artificial intelligences access data. For the plaintiffs, the question is how to succeed in proving that the creations have been used. What is exploitation and does ChatGPT really exploit the works or simply learn structures and ways of doing things in order to be able to render. »
"What could lead OpenIA into trouble," continues Arthur Millerand, "is if identical or really very similar reproductions of certain book passages are exploited. If ChatGPT is simply inspired by George R. R. Martin's style, "there's an element of creation without it being plundering", according to him*.
ChatGPT imagines an end to Games of Thrones
One of the plaintiffs is novelist Douglas Preston. Speaking to the New York Times, he claims to have had an exchange with ChatGPT. The author asked ChatGPT to describe secondary characters in his books. To his surprise, the robot gave him very detailed information, which was not available in reviews or on Wikipedia. "That's when I looked at it and thought, 'My God, ChatGPT has read my books, how many of my books has he read?' He knew everything, and that's when I had a bad feeling. »
This summer, impatient fans of Game of Thrones, the still unfinished literary series, generated alternative endings to George R. R. Martin's novels thanks to ChatGPT. Over the past few months, Amazon has been offering a number of novels written by ChatGPT. Back in July, more than 10,000 authors called on ChatGPT's creator to obtain the consent of authors when using their work to train AI models, and to pay them.
No response from OpenAI
For the moment, OpenAI has not responded to the complaint. Its defense is well-honed, as the number of attacks on the field of copyright has been high in recent months. As the Phonandroid website explains, ChatGPT's creators intend to invoke the notion of "fair use" or reasonable usage. "These accusations give a false idea of the scope of copyright, as they do not take into account the limitations and exceptions [...] that leave room for innovations such as linguistic language models now at the forefront of artificial intelligence". To be sure, applying copyright rules too strictly would be detrimental to technological progress.
Reader insights
Be the first to share your insights about this piece.
Add your insights