Ewan McGregor Opens Up More About His Return As Obi-Wan Kenobi
He Has More Than "The High Ground"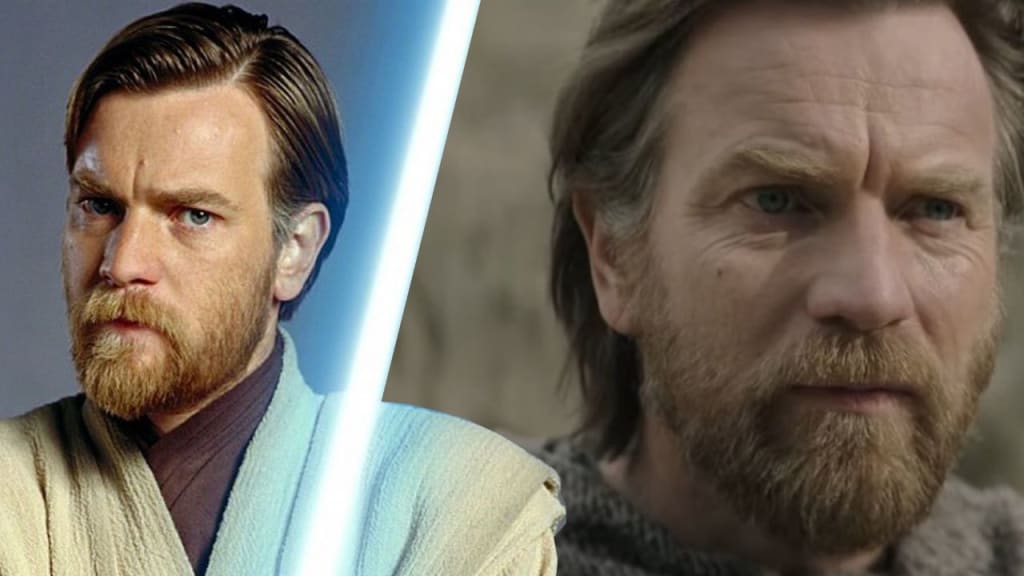 Ewan McGregor has given an inside look at his experience of returning to the Star Wars universe as Obi-Wan Kenobi. McGregor is set to reprise the role he first played in The Phantom Menace (1999) in the upcoming Obi-Wan Kenobi series on Disney+. The show is set to air on May 27th, pushed two days later from its original premiere date in a video featuring McGregor himself.
Fan reception to the Star Wars prequel trilogy that originally saw McGregor join the Star Wars universe started off rocky before its reputation rebounded in recent years. In the past, those involved in the prequels, including actors like Ahmed Best, have discussed the difficulties of the initial poor reception of the films and characters.
RELATED: Why The Kenobi Series Belongs To The Prequel 'Star Wars' Generation
In part due to its meme-ability, the fan base has warmed to the Star Wars prequel movies in recent years, particularly McGregor's portrayal of Obi-Wan. This shift from rejected to revered seems to have played a part in making the experience more enjoyable for the actor than the last time he donned his Jedi robes.
IGN reported that McGregor opened up about the experience to Total Film:
"I got as much, or more, out of playing [Obi-Wan] this time than I did in the first three movies put together."
He went on to explain:
"That's to do with the writing, and the people we were making the series with, and the technology, and how different everything is."
It isn't surprising that McGregor pointed to an improvement in writing as a factor in making this experience more enjoyable. Fans have long poked fun at the dialogue in the Star Wars prequels, with McGregor's co-star Hayden Christensen frequently the subject of that ridicule, often citing the infamous sand monologue from Attack of the Clones.
Star Wars Disney+ series have largely been well received, with critics offering praise for the writing of series like The Mandalorian. This alongside McGregor's own acknowledgment of the improved writing, fans can rest assured Kenobi won't suffer from the same issues the prequels did. With improved writing, modern filming technology, and a revered cast excited to revive their characters, Obi-Wan Kenobi has all the ingredients to become a fan favorite.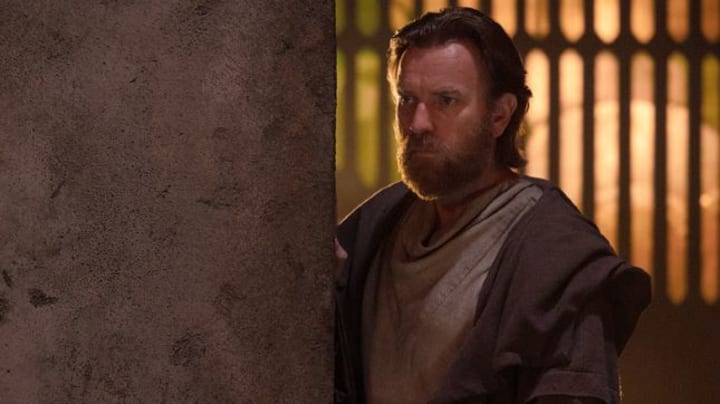 Obi-Wan Kenobi is set to follow Obi-Wan as he avoids detection from the Inquisitors — the Empire's Jedi hunters — during his exile on Tatooine while he watches over a young Luke Skywalker. McGregor is not the only one reprising their role for this series. Christensen has been confirmed to be returning to play the role of Darth Vader. Also returning to Tatooine are Bonnie Piesse and Joel Edgerton who played Luke's Aunt Beru and Uncle Owen, respectively, in the prequel series. Fans have also speculated that Ian McDiarmid could be returning as Emperor Palpatine after the actor made comments about potentially appearing in an upcoming Star Wars show.
On top of their excitement to return to the Star Wars universe, McGregor and Christensen have specifically talked about their excitement to work with each other, with McGregor telling Forbes that it was "fantastic." Christensen's excitement apparently led to a lot of binge-watching on his part as well, since he mentioned he watched all of the Star Wars movies and the entirety of The Clone Wars and Rebels to prepare for Obi-Wan Kenobi. Vader has been shown to be a merciless boss of the Inquisitors in the animated series, with the Grand Inquisitor choosing death rather than face Lord Vader with his failure. Christensen and his Inquisitors are likely to pose a serious threat to McGregor's Obi-Wan in the upcoming series.
Obi-Wan Kenobi is shaping up to give fans a proper nostalgia treatment for the franchise that many grew up on, tie-ins with the animated series, as well as new and exciting moments to add to the current canon.
Thank you for reading our article today. If you want to keep up to date with our latest stories, please consider becoming a pledge or, alternatively, please consider leaving a tip. This will help us continue to keep bringing new and interesting content. You can also check out our video content on the following YouTube channels, where you can subscribe to keep up to date: Star Wars Culture, Eye On Canon, The Star Wars Underworld, Chatter Squadron.
READ NEXT: How Watching 'The Clone Wars' Helped Shape This Characters Return?
Written By David Jardine
Source(s): IGN, GamesRadar+, Forbes, Entertainment Weekly
Syndicated From Culture Slate
Reader insights
Be the first to share your insights about this piece.
Add your insights