Dystopian Science Fiction Authors You Must Read
These science fiction authors may have just predicted our doomed futures... Welcome to the dystopian world.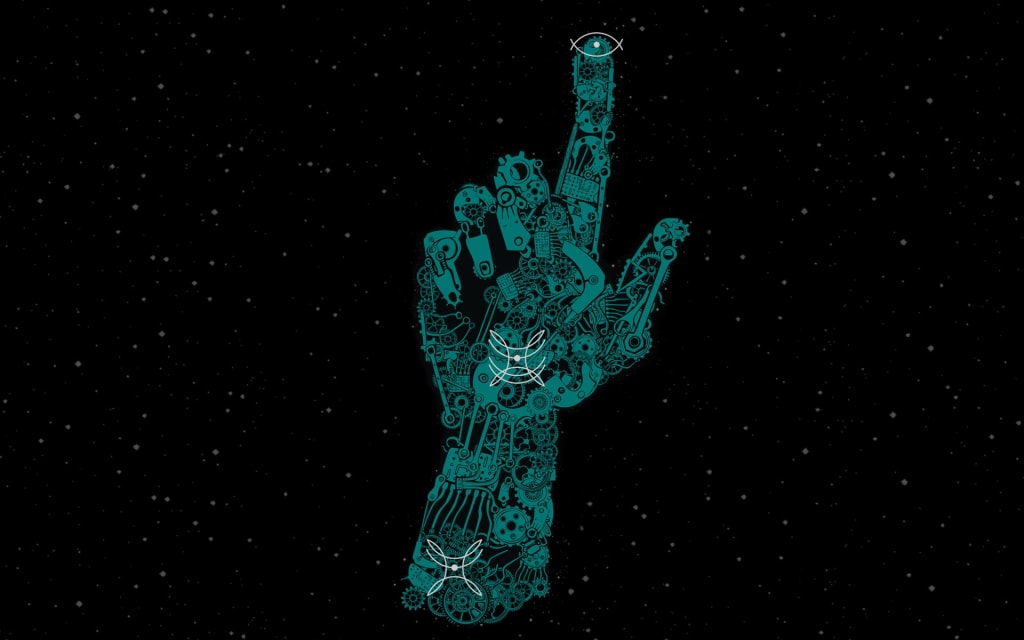 In it's traditional definition, a dystopia illustrates a reality much worse than our own. Dystopian science fiction generally features an oppressive and totalitarian society where political, corporate, technological or religious forces reign supreme while everyone lives under the guise that everything is damn near perfect. But in a very messed-up kind of way, a lot of the ideas mentioned in dystopian fiction are actually pretty decent propositions (like the abandonment of religion and the redistribution of national borders). So as you read through this compilation of some of the best dystopian science fiction authors, take in all the negativity with a grain of salt and think about how some of these ideas can actually be implemented without the treacherous apocalyptic consequences.
Pierce Brown fancied the idea of continuing his studies at Hogwarts. Unfortunately, he doesn't have a magical bone in his body.
Darrow, an indigenous Martian, is just an underprivileged father on the of the lowest rung on Mars' caste system, but is resolved to work hard and make life better for his children. But when he discovers that humans have come and infiltrated the planet unbeknownst to him and his fellow caste members, he feels cheated, angry. Morning Star, a dystopian science fiction novel by author Pierce Brown, is the third in his debut Red Rising dystopian trilogy. If the humans can play dirty, Darrow will too.
You can follow the author @Pierce_Brown
Read more by Pierce Brown here.
"HOLY FUCKING SHIT I WON A HUGO" - N.K Jemisin
Thanks to its unstable geology and volatile climate change, some inhabitants of The Stillness (a singular continent in a dystopian future) have evolutionarily adapted to the frequent and catastrophic environmental calamities. These so-called Orogenes have the ability to control geological forces, and this power makes everyone else hate them. This is the apocalyptic world of dystopian science fiction author N.K Jemisin's The Obelisk Gate. The second installment of "The Broken Earth" trilogy continues the three narrators' journey across the world; some seek vengeance, some refuge, but all face the hurdle of a broken planet.
You can follow the author at @nkjemisin
Read more by N.K Jemisin here.
Videogames, People who can fly, An artist who paints through fire, I like to scribble down everything I can.
Japan won WWII. Americans don't question the legitimacy of their now-Emperor-he can do no wrong. Everyone lives happily and securely under the assumption that Japan exhibited exemplary behavior during the war...except for a distrustful group called the George Washingtons. In dystopian science fiction author Peter Tieryas's trippy United States of Japan, the rebel groups' conceive of a plot to convince their fellow countrymen of the uncomfortable truth. They illegally distributea video game that asks players to imagine what the world might be like if the United States had won the war instead.
Follow the author @TieryasXu
Read more by Peter Tieryas here.
He's done three tours in Iraq and was recalled to serve during the Deepwater Horizon oil spill. He recently joined the cast of Hunted on CBS as part of an elite team of fugitive hunters.
Jim Schweitzer was a loyal US NAVY SEAL until he was killed in action, raised from the dead, and recruited to work with a secret military unit called the Gemini Cell for an occult-involved operation. Javelin Rain, by dystopian science fiction writer Myke Cole continues Schweitzer's story from where the first "Shadow Ops" novel left off. Schweitzer and his family are on the run after escaping his handlers. While he's immortal, his wife and son are not, so if his former allies succeed in bringing him down, its their lives in the most peril.
Follow the author @MykeCole
Read more by Myke Cole here.
The word askance was invented for the way people tend to look at her.
Shock Pao is killing it in the virtual world. He can hack into any system and steal anything he wants. In the real (but apocalyptic) world, he's a total failure with no job or prospects. So when his ex girlfriend solicits him to infiltrate a massive corporate databank, he's got nothing to lose. Escapology, the first novel by dystopian science fiction author Ren Warom, watches a man with nothing to lose be pushed to his limits and spiral out of control.
You can follow the author @RenWarom
Read more by Ren Warom here.
"If people don't want to be a part of your country, doesn't it make more sense just to let them go and self-determine?" - Malka Older
The electoral college is dead. In the apocalyptic world in the not-so-distant future, countries have been replaced with microdemocracies- uniform districts of 100,000 people each. Once every ten years the entire worlds elects their local government. This is all thanks to Information, a powerful, omniscient search engine. Infomocracy, by dystopian science fiction author Malka Older, begins as election day approaches once again. Two powerful political parties are fighting for majority rule, and the stakes are enormous and threaten to destroy the democracy. How far are they willing to do for victory?
You can follow the author @m_older
Read more by Malka Older here.
Yoon finds it a source of continual delight that math can be mined for story ideas
Replacing traditional religion, the calendar of the heptarch acts as universal belief system. Heretics are those who adhere to a different calander than everyone else, an intolerable offense in this dystopian future. In Ninefox Gambit, by dystopian science fiction author Yoon Ha Lee, the military society will stamp out all naysayers at any cost-even if it means murdering the masses. No one is safe. No one is indispensable-the apocalyptic future is all a number's game.
You can follow the author @motomaratai
Read more by Yoon Ha Lee here.
"Metaphysics is my catnip and I love it." - Ada Palmer
By the 25th century, the public practice of religion has been universally outlawed. Carlyle Foster is a spiritual counselor who helps people quench their inner feelings and adjust to this apocalyptic reality. Mycroft Canner is a convicted felon who is doing time-which requires him be a servant for anyone who asks him for help. In dystopian science fiction author Ada Palmer's Too Like the Lighting, gender is concealed, and free speech is a thing of the past. It's a world that incorporates themes from both heaven and hell, and everything is utter chaos.
You can follow the author @Ada_Palmer
Read more by Ada Palmer here
"It's all part of my great master plan to rule the universe." - Sylvain Neuvel
A little girl falls off her bike and lands into a huge, metallic hand nestled in a hole in the ground. It's the hand belonging to a massive robot whose parts are underground and dispersed around the world. Sleeping Giants, by dystopian science fiction author Sylvain Neuvel, chronicles the search, rescue, and reconstruction of this strange robot. But when it comes to light that this robot could be a weapon of mass destruction, the risk might be too great to bear.
You can follow the author @neuvel
Read more by Sylvain Neuvel here.
"Too much of the next couple of years is in the "I can't really talk about it yet!" category." - Lavie Tidhar
Genetic engineering and the cheapening of data has caused children to be born with the ability to experience virtual reality and actual reality as one and the same. After a stint on Mars, Boris Chong returns to a Tel Aviv completely different from the one he left: the titular Central Station (by apocalyptic science fiction author Lavie Tidhar), is an interplanetary hub that floats above the city and oversees the space colonies to which humanity have migrated to escape impoverishment and war. Powerful entities control a collective consciousness, and things are only going to get worse.
You can follow the author @lavietidhar
Read more by Lavie Tidhar here.
About the Creator
Spends his days making his own Star Wars figurines. His craft has driven him to look towards the future, drawing inspiration from past technological advances.
Reader insights
Be the first to share your insights about this piece.
Add your insights