Digitize everything from business to government
digital transformation inevitable what advantages does it bring and what economic effect is achieved what are the latest global trends in adapting to the rapid pace of scientific and technological progress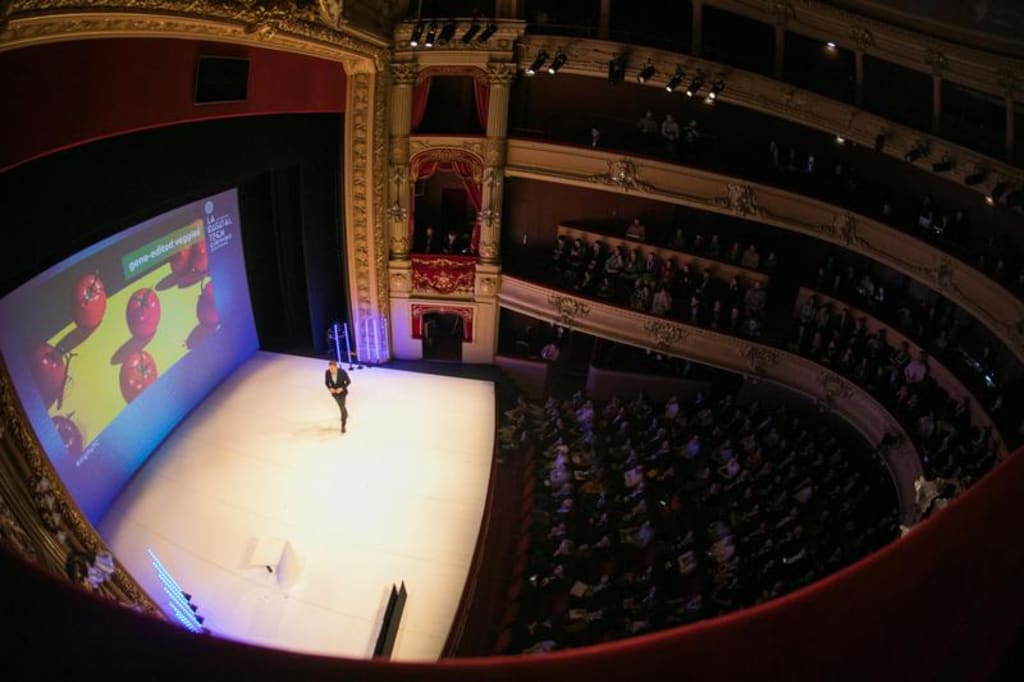 awareness means you have a competitive advantage this is the principle on which the formula of success of business and society is based today. why is digital transformation inevitable what advantages does it bring and what economic effect is achieved what are the latest global trends in adapting to the rapid pace of scientific and technological progress the headliner of the pasr conference tech fusion 2019 rudy de weilhe a well-known futurologist business innovation strategist international keynote speaker employee of the future agency and ambassador of smart cities world talked about all this. the digital transformation is inevitable. these days everything is connected: not only computers and mobile phones but also our cars homes and offices. smart devices are increasingly controlling our lives helping us to perform routine tasks ensure security and simplify processes. now you can add a sensor to almost any type of device to analyze its speed performance productivity to assess whether it is worth using. the amount of information is increasing at a rapid pace. IDC research company estimates that the global data volume will increase from 33 zettabytes in 2018 to 175 zettabytes by 2025. by comparison, to store 1 zettabyte of information would require 83 million hard drives with 12 terabytes each. and today an average notebook usually has 1 terabyte of memory. data now guides the world. all the latest business models in today's economy are based on data so we can create more efficient products and services. the top five global companies apple google Microsoft amazon and Facebook are data-centric. their business models are based on owning and managing information. in other words, if you don't have the information you're off the grid. by researching data we can learn a lot about consumers their habits and weaknesses. using digital tools big data artificial intelligence cloud technology we are ahead of the speed of other market players. availability at any time and place improved user experience closer customer relationships become our competitive advantage. that's why today's business wants to hyper-personalized its relationship with the customer. after all the more information we collect about our customers the more honed products we can offer them. the digital transformation of both an individual business and society and the state as a whole has many advantages. among them is an increase in productivity and efficiency of each individual involved. the ability to create a global business from anywhere in the world. providing better service to citizens or government. digital transformation first and foremost has a positive impact on the economic success of the enterprise/state. only brands that can digitize their business and create a strong platform with an entire integrated ecosystem become future market drivers. moreover growing up by themselves they make a significant contribution to the country's budget which is proved by the experience of the existence of the world's largest corporations it is not for nothing that the world's richest country the united states has created the largest companies. such as apple facebook google Microsoft amazon and others. separately the digital transformation of the state apparatus also stimulates the economy and increases prestige in the international arena. the Danish government has estimated that the digitization of the public sector will bring tangible economic benefits 3 billion danish kroner about $440 million the digital strategy adopted for 2016-2020 will make it easier to do business. it will also reduce the pressure on entrepreneurs. but digital transformation in itself is not an option for a bright future that does not need revision and control. after the innovation phase, there is a phase of responsibility for consequences. many people are now connected to digital services and accustomed to their convenience so the world is increasingly raising the issue of an ethical approach to the use of data: privacy security inclusion equal access to information. companies/governments are now increasingly trying to demonstrate to their clients/citizens that they respect their freedom share their values care for their information security even if they have a different worldview. leaders are defined by the fact that they begin to assume greater social responsibility and act humanely tactfully and seek to influence events more smoothly and naturally.
opinion
About the author
I am a proficient writer, who will produce fresh flawless content as well as improve the existing articles.
I will do research to create unique content that is grammatical-error-free and also deliver to you a plagiarism-free work.
.
Reader insights
Be the first to share your insights about this piece.
Add your insights