Crowdfunding Science
How Crowdfunding Is Changing the Future of Scientific Research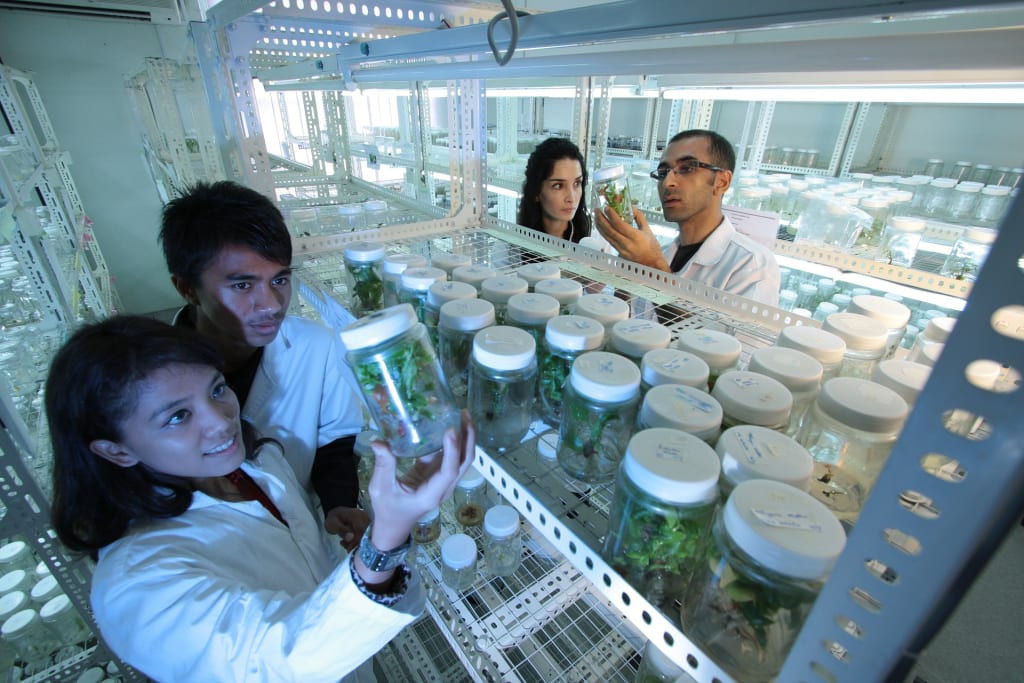 Scientists have increasingly turned to crowdfunding to support their research. Image courtesy of Creative Commons.
Scientific discovery has always required extensive resources and large purse strings. But with decreasing sources of funding, getting a project off the ground can be daunting. Grants often require some sort of pilot data and preliminary analysis, both of which can be costly. And for those living in countries where funding is scarce, finding any source is incredibly important. Many researchers have begun to look at alternatives, one of these being crowdfunding.
Crowdfunding is a way to fund a project in which small amounts are donated by a large number of people. The varieties of projects that have been funded have ranged from graphic novels to new telescope designs. Scientists have begun to turn to such popular sites as Kickstarter, Indigogo, and Experiment. The amounts raised typically are within the few thousand dollar range, but that is often enough to get a preliminary study started.
Kickstarter is a popular and well-known platform that allows creative projects to come to fruition. Although Kickstarter does not have a science category, scientists can use it to help bring projects to life. Enterprising scientists are required to provide a reward system to use the site though. Rewards have ranged from bento boxes in the shape of a device that analyzes DNA to having lunch and attending a rocket launch with Bill Nye. The advantage of Kickstarter is the large user base and the potential for higher funding. However, the big disadvantage is that a project must meet its funding goal in order to receive funding.
One of the most famous science projects to be successfully funded on Kickstarter is the Kittybiome: Kitty Biomes For Cat Health and Biology project. This project sought to study the micro biome, or the naturally occurring microscopic bacteria, fungi, and other organisms that reside in the intestines of cats (and other animals and humans) to aid in health and digestion. Seeking a $3,000 goal to get the project started, the campaign brought in $23,183. Donors provided samples from their own cats, also providing the researchers with diverse samples from around the world to analyze.
The organizers of the project have since gone on to form a company, Animal Biome, to identify the optimal microbiome for a wider range of pets and create treatments for problems caused by disturbances in the microbiome.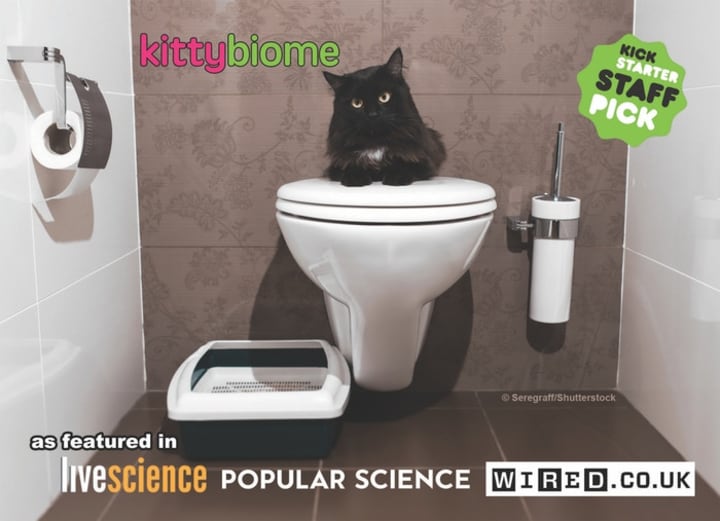 While not as well-known as Kickstarter, Indiegogo distinguishes itself by being a platform to bring entrepreneurial ideas to life. It does offer the option of flexible funding, meaning the project will be funded regardless of whather the goal was met or not. Projects can also continue to receive donations after the campaign has closed.
The Scanadu Scout raised $1.6 million in their campaign to bring a Star Trek-like medical tricorder to fruition. Shaped like a hockey puck and placed near a patient's body, such a device could provide medical information such as blood pressure, blood oxygen levels, and other vital signs. Over 5,000 donors received the device and participated in a major clinical trial that will assist Scanadu in bringing this innovative product to market, eventually to be used in medical settings.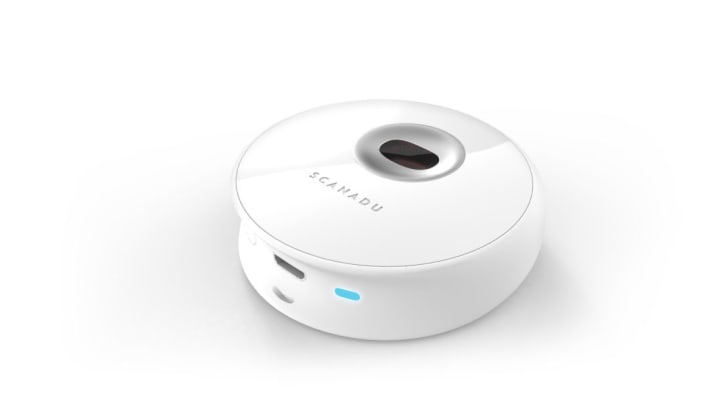 Experiment was created as a platform specifically for scientists. Projects are broken down by scientific category. Scientists are only required to share their work via Lab Notes and do not have to provide rewards. However, researchers must meet their funding goal to have their work funded. The platform does give researchers the option to extend their campaign and even raise the goal amount if their campaign is going well though.
Dr. Paige Brown Jarreau recently funded her project To Selfie or Not to Selfie – How Can Scientists Foster Public Trust on Instagram? This project aims to see if the public's view of scientists' warmth can influence their trust. The team will be using humanized Instagram posts of scientists to see if perceptions of competence and warmth can be changed. The goal is to create a guide to help scientists communicate effectively via Instagram.
A well-known aerial artist in addition to being a researcher, she reached out to her followers for funding. The circus community was quick to donate to her campaign, raising $10,704 and exceeding the goal. In addition, two aerial equipment suppliers awarded equipment to donors who pledged a specific amount. Her campaign illustrates an innovative way of reaching a unique audience in addition to exceeding her funding goal.
The biggest challenge to crowdfunding is generating publicity. Successfully funded campaigns rely on the power of social media to attract attention to a research project, and that attention can attract larger donors with a vested interest in the research. It can also lead to important connections with new collaborators. Social media also allows scientists to keep donors updated on their progress as well as answer questions about the research itself.
Santa Barbara, California based nonprofit organization SciFund Challenge works to help scientists connect with the general public. They offer online courses, guides, and resources to scientists to extend their outreach and improve their crowdfunding campaigns. One of their more prominent projects is their periodic crowdfunding campaign in which several research groups will run campaigns of their own simultaneously. This allows teams to assist each other as well as generate buzz in hopes of increasing the amount raised.
Using crowdfunding to fund scientific research is still a relatively novel idea. Successful researchers have also been able to generate outreach with the general public, expand their research pools, and make connections with other collaborators. With many universities getting behind the idea and more projects being successfully funded, this new method of funding can only continue to grow. However, the amounts raised are much smaller than what a government grant can provide. But, for many researchers, these smaller amounts can be a lifeline to keep a project alive.