Here Come the Tricorders
The sci-fi based technology will be coming to a doctor's office near you.
The Qualcomm Tricorder XPRIZE aims to bring Star Trek health technologies to life.
Despite advances in medicine, access to medical care remains an obstacle for many. Cost, transportation, and even the availability of healthcare are all barriers preventing many from getting the care they need. But what if there was a device that could provide medical care almost anywhere on the planet or even off it?
Fifty years ago, Star Trek introduced small, hand-held devices called tricorders that could do almost everything from determining the content of a strange substance to help doctors diagnose an illness or injury. Today, these devices, nicknamed tricorders, are poised to become reality and potentially change the practice of medicine.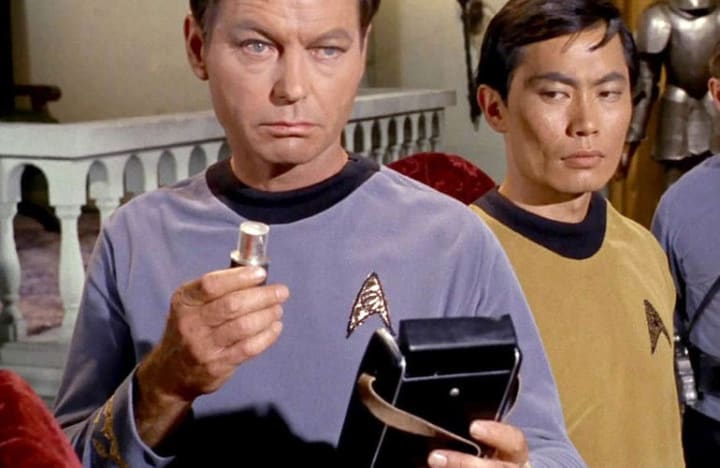 Many of us are already wearing simple devices that monitor our health—smartwatches and fitness trackers that record our heart rates, the number of steps we take during the day, and how many hours we sleep at night. Most use LEDs and light-sensitive conductors that measure the flow of blood through the wrist at any given time to track heart rate. Tri-axis accelerometers track motion and this data is converted into the number of steps and hours slept.
Though limited in their functions, these devices are being credited with saving lives. There are countless reports of users seeking medical treatment after being alerted by their devices of unusual heartbeats and heart rates. Apple has even teamed up with Stanford Medicine to study the ability of its smartwatches to monitor heart abnormalities. The company has also been rumored to be developing a non-invasive glucose monitoring device that would eliminate the need for finger sticks.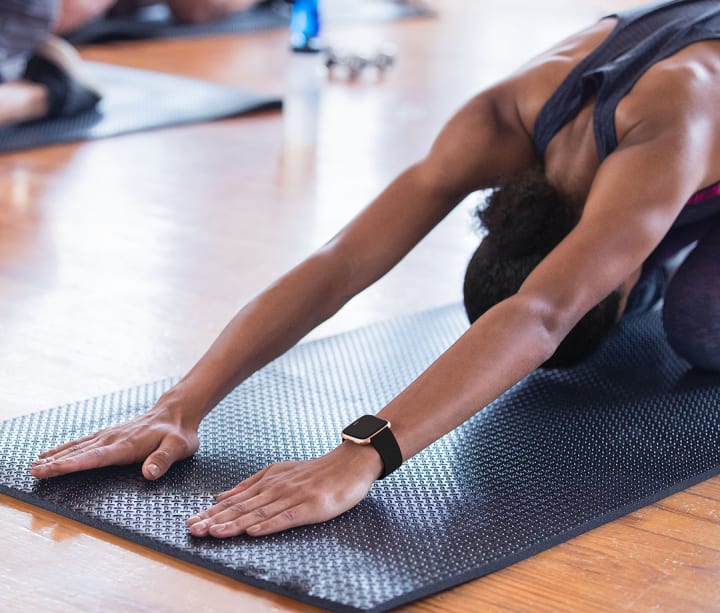 Modern tricorders go beyond smartwatches and fitness trackers to measure vital signs (body temperature, blood pressure, pulse, and respiratory rate). Some are even able to analyze blood without the need for a needle. These portable, wireless devices could be used at home, provide a diagnosis in some cases, and send important information to a doctor miles away without having to step foot in a doctor's office. Most of the technology in these newer devices remains proprietary.
In an ironic twist, tricorders have found their way into space. French company BodyCap recently tested its device on the International Space Station. European Space Agency astronaut Thomas Pesquet wore three sensors: a tonometer to analyze changes to his arteries in weightlessness, a smart shirt that recorded his electrocardiogram while exercising, and a patch to measure skin temperature and sleep patterns.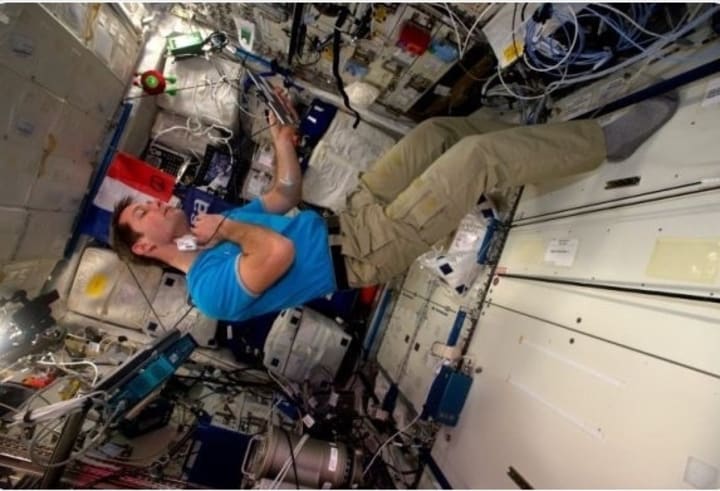 To spur this innovation, XPRIZE created a competition to further develop the technology. XPRIZE is a non-governmental organization that hosts a variety of competitions that encourages the development of technologies that have the potential to benefit the world. XPRIZE is perhaps most well known for the Ansari XPRIZE awarded to the first private company to launch a plane into space and is credited with the creation of the budding space tourism industry.
The Qualcomm Tricorder XPRIZE, announced in 2014, had teams construct a tricorder that could diagnose 13 health conditions, measure five vital signs without the aide of a health care worker, and provide a positive experience for the user. The device had a weight limit of no more than five pounds. To help bring this device to market, the U.S. Food and Drug Administration (FDA) provided regulatory assistance to all the teams to help them with completing the FDA applications to eventually bring the devices to the market.
Initially, 312 teams from 38 countries entered the competition, a number that was eventually whittled down to two winners, the aptly named Final Frontier Medical Devices Team and Dynamical Biomarkers Group.
Pennsylvania based Basil Leaf Technologies team Final Frontier Medical Devices took home $2.5 million for their device DxtER. Dr. Basil Harris, an ER physician who also holds an engineering degree, relied on his experiences to design the product. Recruiting family members including his network engineer brother George, the team worked on their device during evenings and weekends eventually building a prototype for the competition.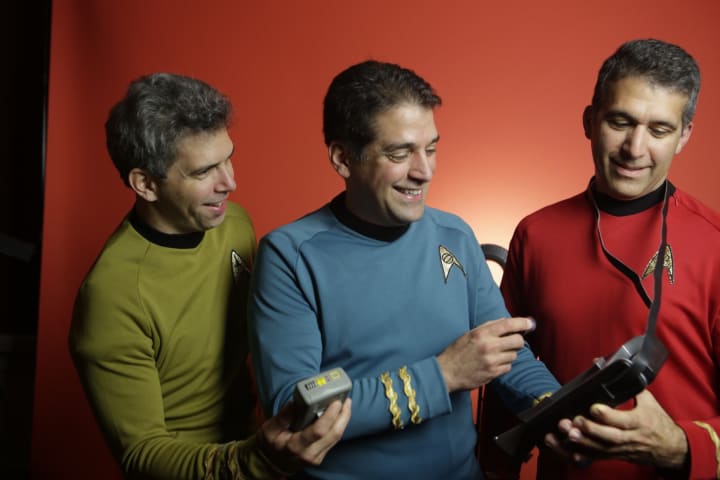 Using a proprietary artificial intelligence based engine that is able to make a diagnosis, DxtER wraps around the wrist with a fingertip sensor and produces results that are read on an app on a tablet. The fingertip sensor is capable of measuring glucose and other blood tests without the need of a blood sample. The device is actually more advanced than the tricorder Dr. "Bones" McCoy used on Star Trek in that it provides a diagnosis. It is capable of identifying 34 conditions but with upgrades could potentially identify 75.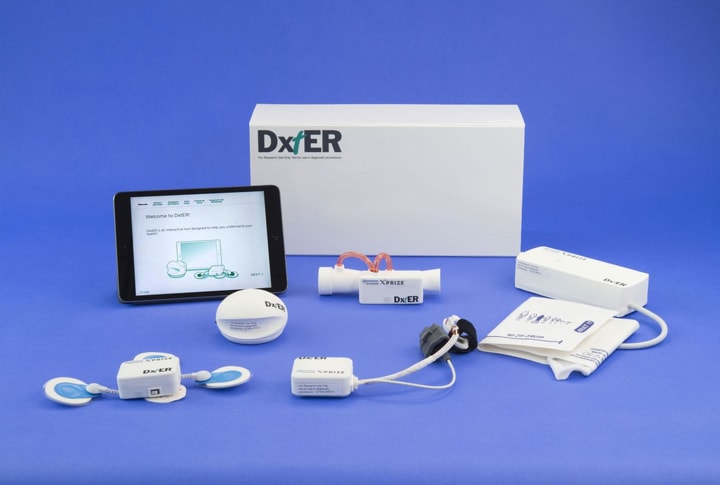 Creating a device that draws on traditional Chinese medicine's philosophy of "observe, listen, inquire, and feel," Taiwan based Dynamical Biomarkers Group, was awarded $1 million for their tricorder named the DeepQ Kit. Led by Chung-Pang Peng, this company is supported by HTC Research and not surprisingly uses an HTC smartphone as an interface. Their device comprises of three modules: a Smart Vital-Sense Monitor, Smart Blood-Urine Test Kit, and a Smart Scope Module.
Peng has bigger plans for his device. Remote parts of the planet often lack any medical facilities and residents that live in these areas have never seen a physician. In Taiwan, Peng plans to build a larger device capable of diagnosing 50 conditions. He plans to conduct clinical trials in developing countries ultimately hoping to bring the device to remote areas.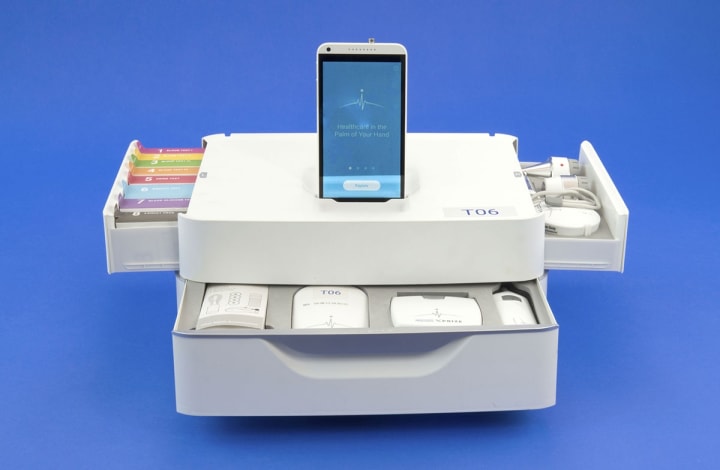 When can we hope to see tricorders at the market? To market a medical device in most countries, it must gain regulatory approval. In the United States, the Food and Drug Administration (FDA) is responsible for regulating medical devices. Clinical and nonclinical studies need to be conducted to prove both the device's efficacy and safety. In addition, clinical studies will need to be conducted for each test a device offers.
Typically, this process takes three to seven years for a device to go from idea to market. Many of the groups involved in the XPrize competition have already begun the process so it won't be long before we begin to see real tricorders in use. Basil Leaf Technologies has already signed a contract with Lowe's ahead of FDA approval to sell their DxtER device in their stores at a cost of under $200.
Smartwatches and similar devices are changing the way we look at the interface of technology and health. Though ricorders are not equal to doctors nor replace them, these devices can play a role in filling the gap in healthcare access by allowing anyone almost anywhere on or off the planet to access care and potentially change how we approach medicine. Perhaps this is the Star Trek inspiration that will allow us to truly live long and prosper.