Baby Yoda Will Be Making An Appearance At Macy's Thanksgiving Day Parade
The Child Flies Now!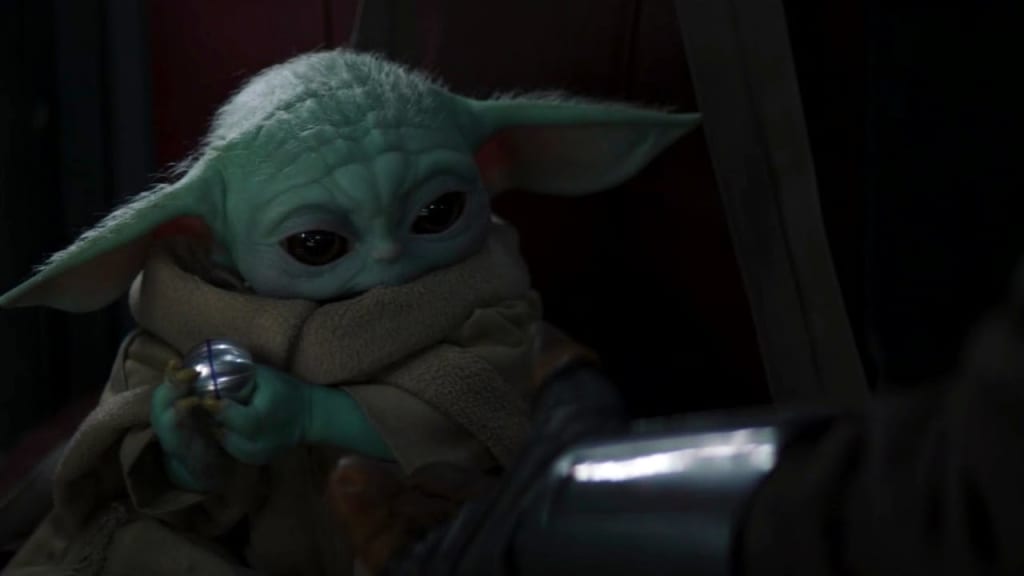 The Disney+ live-action Star Wars series The Mandalorian has become a massive hit among Star Wars fans since its premiere in 2019. Nobody can deny that a major part of its success, of course, is owed to the surprise introduction in the very first episode of a Force-sensitive Yoda-like infant whom the titular character refuses orders to terminate and instead chooses to save and protect. "Baby Yoda," as he was known until we were given his proper name Grogu midway through the second season, has become an enormous part of the show's popularity and appeal.
At the climax of the second season, Din fulfilled his mission given to him at the end of the first season, to find a Jedi to care for and help him develop his Force abilities. This turned out to be none other than Luke Skywalker himself, who showed up to claim Grogu and take him away to be trained. The series is set to continue with a third season, airing in 2022, although it is unknown if and how Grogu might fit into future storylines. However, it would be a shame if the end of the second season is the last time we see him, given how much of a success the show has been because of him.
RELATED: We Could Return To This Forgotten Planet In 'The Mandalorian' Season 3
Like all major successes within the Star Wars franchise, Grogu has spawned a massive amount of merchandise. But how do you know when you've become a pop culture "titan" like Felix the Cat, Spongebob Squarepants, Pikachu, or Hello Kitty? The answer seems to be when your likeness joins the cavalcade of massive balloons featured during the annual Macy's Thanksgiving Parade, which has included pop culture figure-inspired balloons in their parade since 1927. A report is out that Lucasfilm is collaborating with Funko, best known for creating vinyl figures based on the likenesses and variations of all kinds of pop culture characters and celebrities, to create a Funko Pop likeness of Grogu to be featured in this year's Macy's Thanksgiving Day parade, airing at 9am on broadcast TV November 25, 2021.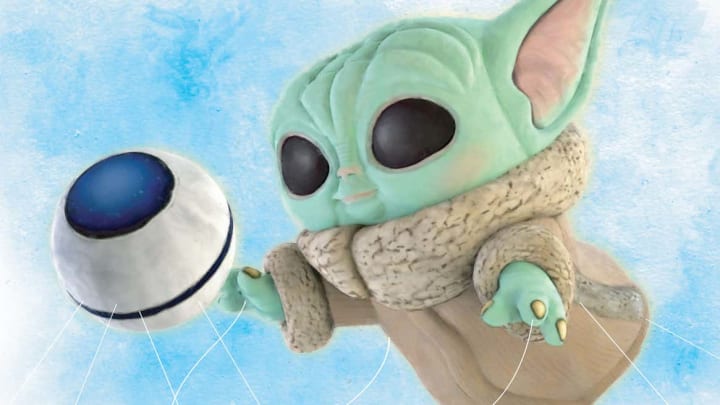 Once completed, the balloon will measure 41 feet high, 29 feet long, and 37 feet wide. Based on available images, it will depict Grogu reaching for a silver metallic ball, a component from the Mandalorian Din Djarin's ill-fated ship, the Razor Crest. After several unsuccessful attempts by Din to get Grogu from playing with it, he later just let him have to play with when it wasn't needed for ship operations. When meeting with Jedi Ahsoka Tano, she used it to test Grogu's Force abilities. Surprisingly, Din didn't let Grogu have it when he was taken away by Luke in the final episode of season two, but this balloon will immortalize Grogu's everlasting efforts to grab it. Some have even likened Grogu's pose to a famous work of art, specifically the famous Creation of Adam painting by Michelangelo. Maybe Din will remember to give it to him the next time they meet?
According to the management at Funko and Lucasfilm, they are all very excited about this project, as fans of Star Wars and The Mandalorian everywhere should be, especially since Grogu will actually be the very first Star Wars balloon featured in the history of the 97-year old parade, a fact that surprised me, given how ubiquitous Star Wars is and how long (44 years!) it has been a cultural phenomenon. Hopefully, the presence of Grogu among the other balloons this year will pave the way for more Star Wars characters to be made into balloons for the parade in the future. Not only will they be deploying the Grogu balloon during the parade, but they will also be distributing some limited edition Grogu merchandise online, including sweatshirts, keychains, bobble heads, and even a Funko Pop variant of the Grogu balloon, some of which will be made directly available to attendees at the parade.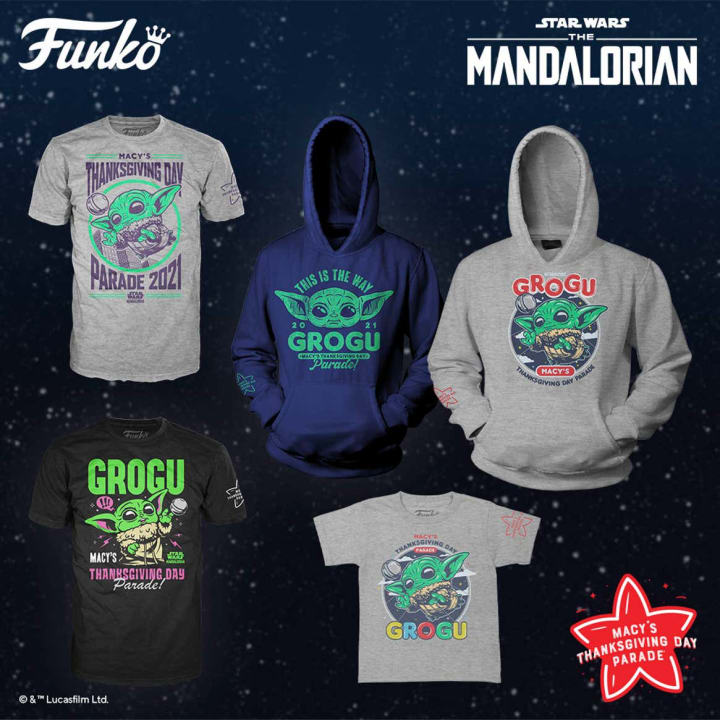 READ NEXT: Armorer Actress Discusses Her Character's Future After 'The Mandalorian' Season 1
Written By Mara Butler
Syndicated From Culture Slate