An Ocean of Boundless Bliss: March 6th 2019's New Moon in Pisces
March 6 2019's New Moon at 15 degrees Pisces comes just one day after Mercury in Pisces turns Retrograde. Here's what you can expect.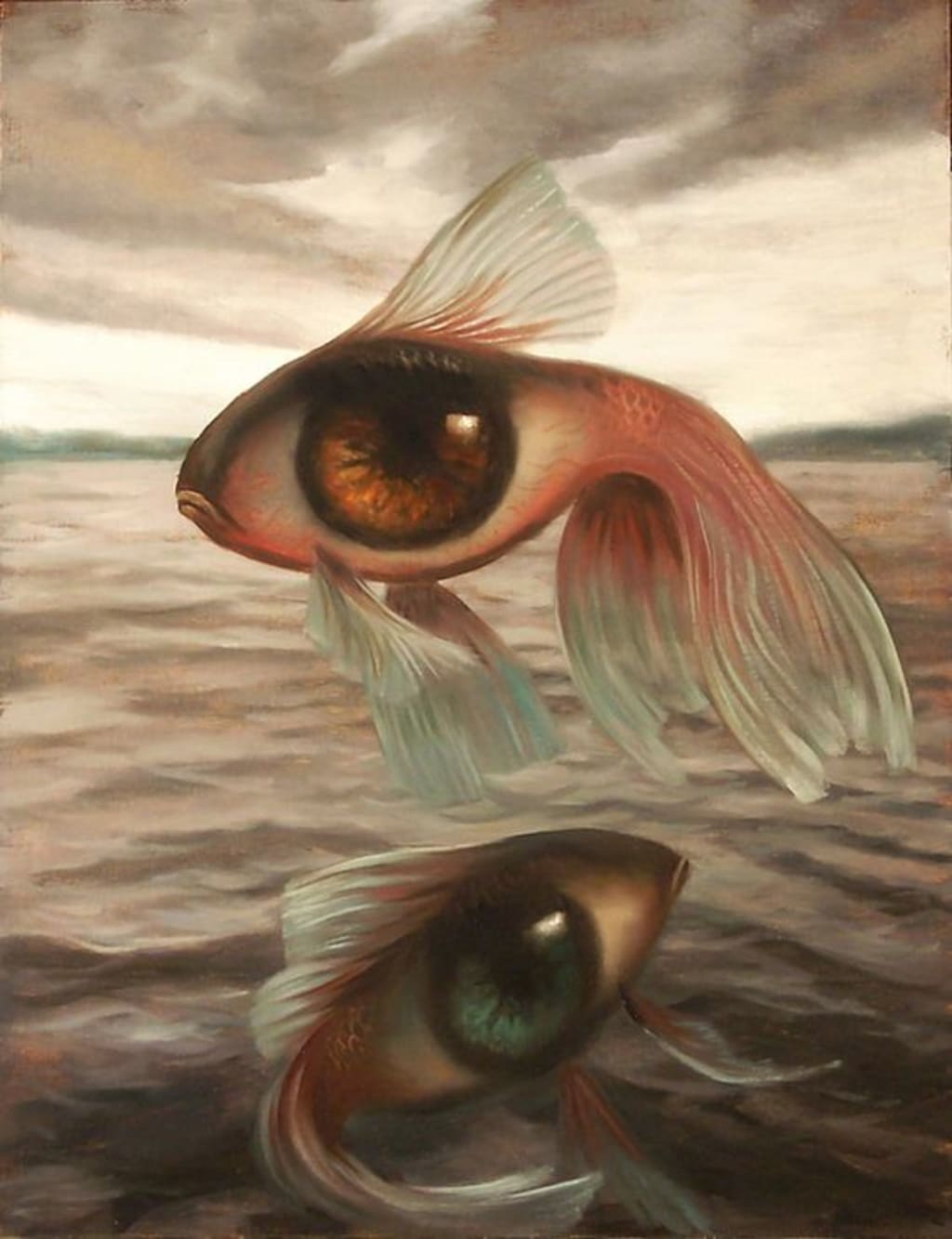 March, 6th, 2019's New Moon in Pisces just comes one day after Mercury in Pisces turns Retrograde. The New Moon will be exact at 15'47 degrees Pisces at 11:04 AM EST. Here's what you can expect.
What is a New Moon?
A New Moon represents the beginning of the lunar cycle when the Moon is conjunct the Sun and invisible to the human eye. They are a good time for fresh starts and new beginnings. It is a good time to start a new project or make a radical change. It's also a good time to find clarity on what you want and release what no longer serves you. The effects of a New Moon generally last for about two weeks, up until the next full moon.
With the New Moon in Pisces, we can expect new beginnings related to spirituality, creativity, and compassion. The effects of this New Moon will last up until the Full Moon in Libra on March 20th, 2019.
It may be helpful to think back to what you were doing around the time of the Full Moon in Virgo on February 19th, for those themes may be repeated around this time.
New Moon in Pisces
This New Moon in Pisces is expected to be a very spiritual one. The most significant aspect it makes is a conjunction to Neptune, which is also Pisces' ruling planet. This means that the qualities normally associated with a New Moon in Pisces should be even stronger. This means increasing our compassion, empathy and psychic abilities as well as our creativity and imagination. There is a feeling of oneness in the air, of togetherness, love, and kindness. We'll all be feeling softer, wanting to retreat into our worlds, and avoid all negative influences. We'll all be wanting to give to others and give back to the world around us. Mystical (or spiritual), artistic, musical, and humanitarian activities are favored at this time, as well as romance.
Don't expect this New Moon to be all airy-fairy, however. The New Moon also makes aspects to Mars and Saturn. It makes a sextile to Mars at 13 degrees Taurus and another sextile Saturn at 18 degrees of Capricorn, its home sign. These two aspects are both about getting stuff done, making our dreams a reality. Saturn represents restriction and sacrifice. Mars represents action and hard work. It isn't best to do anything rash or impulsive, however. The combination of these two aspects in earth signs favor action that is steady and well-thought out. It is more a good time to use your imagination (Neptune) to make plans (Saturn) about what you need to do (Mars) to accomplish your goals (Sun/Moon = you). These aspects will also help temper some of the more negative traits associated with Neptune and Pisces (such as deception, escapism, and delusion).
As I said before, the New Moon happens just one day after Mercury in Pisces turns retrograde. This is a period of reflection, a period of going within. Solitary activities like meditation and journaling (this includes art journaling) are favored at this time.
It is also worth stating that this New Moon happens to occur on Ash Wednesday, the beginning of the Lent season. Lent is a 40 day period of abstinence, sacrifice and reflection in preparation for the Christian holiday of Easter, mirroring Christians 40 day sacrifice and withdrawal into the desert before he was crucified and resurrected. The themes behind this season are mirrored in the stars. Generally, the timing of the Easter holiday mirrors the Vernal Equinox (or the first day of Spring) when the Sun is reborn at 00 degrees Aries and completes a new cycle. But the themes behind Lent and Easter are especially mirrored this year by the retrograde and the New Moon. I believe that we can all benefit at this time from the practice of reflection and giving something up, regardless of whether we're religious or not (or what religion we take part in).
Overall, this New Moon, like the last New Moon before it, should be a very positive one. You'll likely find that even in spite of (or because of) the potential sacrifice and hard work (and havoc caused by Mercury in Retrograde) that this New Moon will be an ocean of boundless bliss. Whatever you decide to give up or improve about yourself shall have you reaping amazing rewards, so amazing you didn't even think it was possible.
About the Creator
My name's Kait. I would define myself mainly as a truth seeker. I write about a lot of things, primarily astrology, religion & spirituality, relationships and social issues.
Website: https://www.astrologybykait.com/
Reader insights
Be the first to share your insights about this piece.
Add your insights