Good Vibrations: February 2019's New Moon in Aquarius
February 4th's New Moon at 15'45 degrees Aquarius will be a continuation of the eclipse season's energies. A time for revolution, evolution, and good vibes. Here's a glimpse at what you can expect.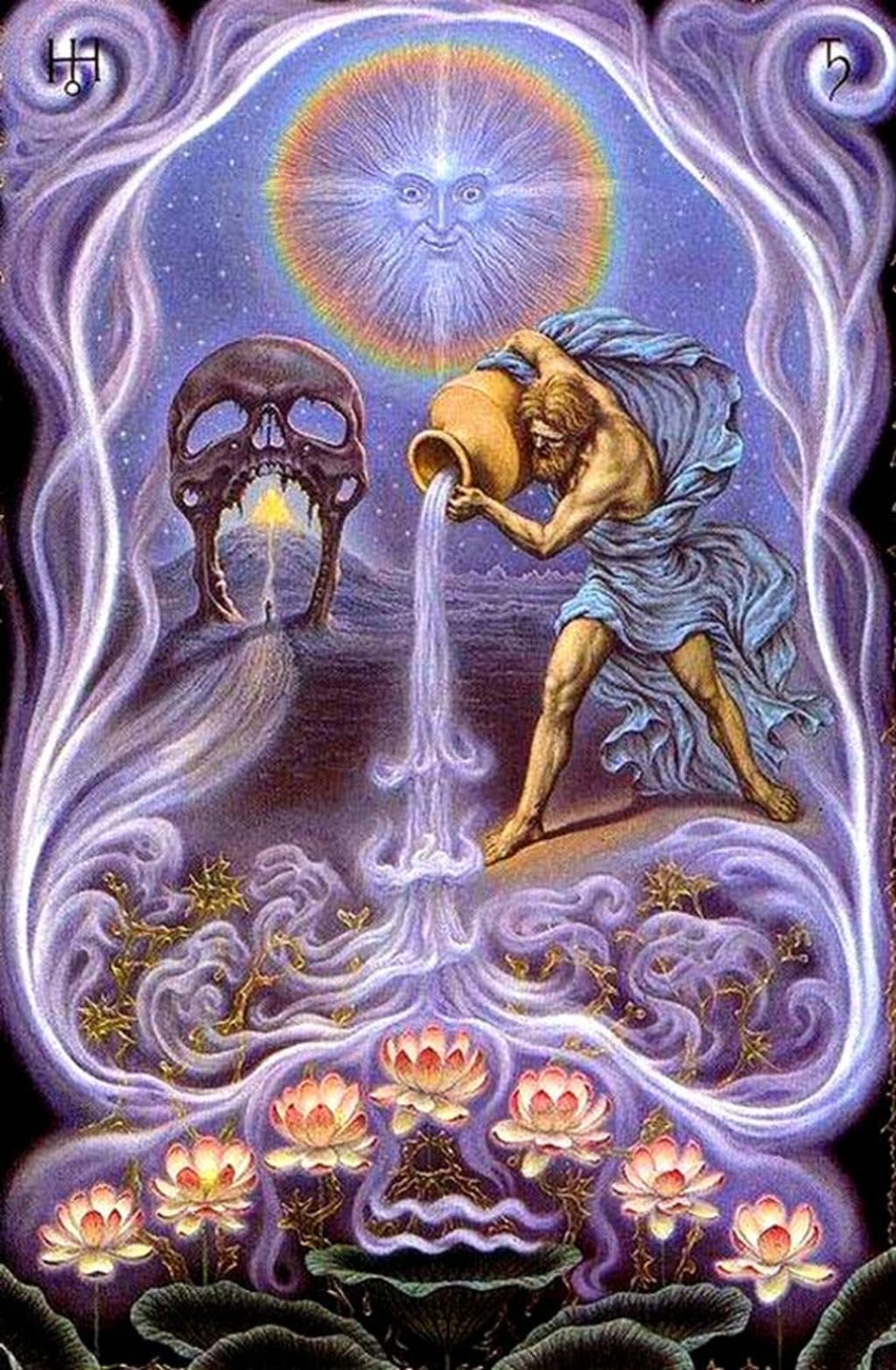 The next New Moon, occurring at 15'45 degrees of Aquarius, will be exact at 4:03 PM EST on Monday, February 4th. Eclipse season may technically be over, but that doesn't mean that the revolution and evolution brought on by the last two eclipses has come to an end. The effects of an eclipse, in general, are said to last up until six months, and the upcoming New Moon in Aquarius will be a continuation of the eclipses' themes. Themes of revolution, evolution and social change.
A New Moon represents the beginning of the lunar cycle, when the Moon is conjunct the Sun and invisible to the human eye. They are a good time for fresh starts and new beginnings. It is a good time to start a new project or make a radical change. It's also a good time to find clarity on what you want and release what no longer serves you. The effects of a New Moon generally last for about two weeks, up until the next full moon.
With this New Moon in Aquarius, we can expect new beginnings related to freedom, friendship, innovation and community. The effects of this New Moon will last up until the full moon in Virgo on February 19th.
New Moon in Aquarius
Aquarius is a fixed, air sign represented by a man carrying a jug of water. These are the waters of enlightenment and purification. While its opposite sign, Leo, is all about the ego or self, Aquarius is all about society or the community. However, that does not mean Aquarius conforms to societal expectations. On the contrary, Aquarius use's its water to cleanse out the old ways of society in order to make room for the new.
As an air sign, Aquarius is mainly concerned with ideas. The element air gives Aquarius a love of freedom, and equality for all, as well as a creative and innovative mind. Meanwhile, the principle of fixity gives it the powers of concentration needed to actually make these changes.
Therefore, you can expect new beginnings and powerful realizations regarding freedom, friendship, innovation, and the community. This is most of all a time for revolution and social change. We are more concerned with others at this time than we are ourselves.
This New Moon is bound to be a very positive one! The sun and the moon will be conjunct the planet Mercury, also in Aquarius, leading to big ideas and innovative insights. All three planets will be positively aspected by the planet Jupiter in its home sign of Sagittarius, bringing you luck, growth and happiness.
As the planet of expansion, the sextile from Jupiter to the Sun will provide us with opportunities for both material and spiritual growth. The sextile from Jupiter to the Moon should put us in a optimistic, light-hearted and energetic mood. Communication skills will be improved by the sextile from Jupiter to Mercury, making difficult conversations easier to have. We are better able to be honest with each other in a cordial way. It's a good time to visualize what we want for ourselves and the world around us, as we should collectively all be in a higher vibration than normal.
Look at your natal chart to find what houses Sagittarius and Aquarius are in. This will show you which areas of your life you'll receive good luck in. People with placements between 10-20 degrees of Aquarius, Leo, Taurus or Scorpio should be most affected by the New Moon, though people with placements between 10 and 20 degrees of Libra or Gemini should also be affected.
Overall, this New Moon is a cheerful time, a time for joy, a time for freedom, a time for love and a time for peace. This is a very spiritual New Moon. This New Moon is a good glimpse at the new age to come. If we can use this time for envision the world we want, and if we can manage to keep ourselves at this high vibration for more than just one day/night, it will do a lot to benefit ourselves and the world around us.
About the Creator
My name's Kait. I would define myself mainly as a truth seeker. I write about a lot of things, primarily astrology, religion & spirituality, relationships and social issues.
Website: https://www.astrologybykait.com/
Reader insights
Be the first to share your insights about this piece.
Add your insights