A Test of Character: April 2019's New Moon in Aries
On Friday, April 5th, we will have a New Moon at 15 degrees of Aries. Here's what you can expect.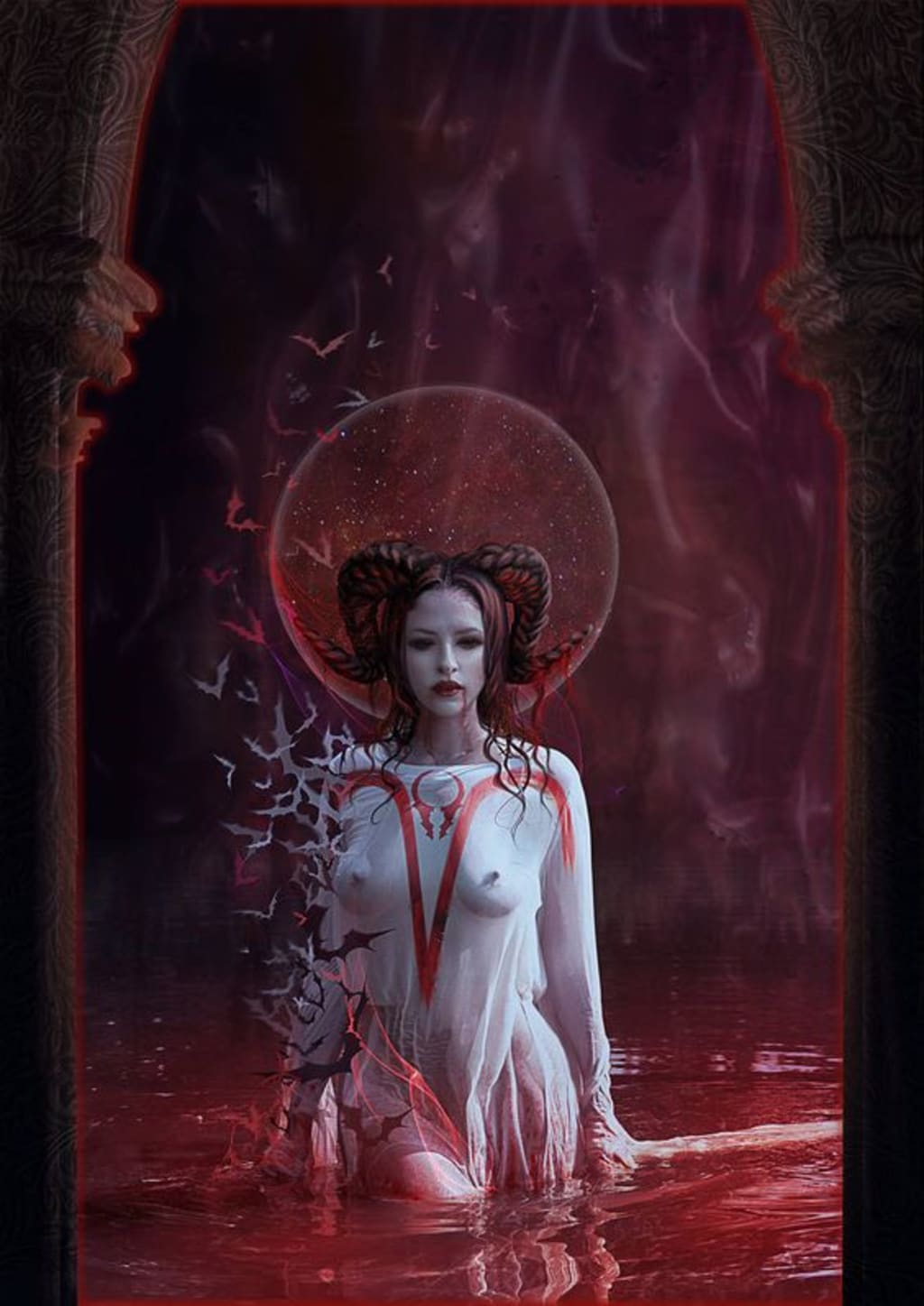 On Friday, April 5th, at 4:50 AM EST, we will have a New Moon at 15'17 degrees of Aries. Here's what you can expect.
What is a New Moon?
A New Moon represents the beginning of the lunar cycle when the Moon is conjunct the Sun and invisible to the human eye. They are a good time for fresh starts and new beginnings. It is a good time to start a new project or make a radical change. It's also a good time to find clarity on what you want and release what no longer serves you. The effects of a New Moon generally last for about two weeks, up until the next full moon.
With the New Moon in Aries, we can expect new beginnings related to our identities, self-esteem and approach to conflict. The effects of this New Moon will last up until yet another Full Moon in Libra on April 19th.
It may be helpful to think back to what you were doing around the time of the Full Moon in Libra on March 20th, for those themes may be repeated around this time.
New Moon in Aries
Aries is the first sign of the zodiac. A cardinal, fire sign ruled by the planet Mars. Aries is a starter, an innovator, a pioneer. Being an Aries requires large amounts of courage and bravery. Bold and risk-taking, Aries represents the warrior archetype. But being the first sign also means they're often seen as the children of the zodiac. Selfish and impulsive, they haven't yet refined the art of social skills. But this childishness can also be a good thing. It gives Aries a sort of unaffected innocence. In a world of conformity, Aries are unabashedly themselves. Aries are experts at following their instincts, in a way that many others are not.
It's worth mentioning that Aries' ruling planet Mars has just entered the sign of Gemini, the twins. A mutable air sign associated with communication. There could be an exchange of angry words. Just know that these things needed to be said, the truth needed to come out, and avoid saying things strictly out of malice.
The New Moon will also square Saturn at 20 degrees Capricorn, bringing us some difficult. Our courage and bravery will likely be put to the test. Our strength and willpower will be tested. Do we really have what it takes to be a hero? Do we really have what it takes to be who we're destined to be? Or will doubt, fear and other human emotions stop us from achieving what we want?
The New Moon's square to Saturn will most likely affect our self-esteem. We could feel restricted. Certain events and obstacles may block us from getting where we want to be, but restrictions are likely to be self-imposed. It's important to remain calm, determined and confront our fears head-on because if we do, we will receive great rewards.
The New Moon is also square the North and South Nodes in Cancer and Capricorn. This New Moon is very karmic indeed. Events from the past, regarding our strength of character, are likely to resurface. We may find ourselves falling into temptation and succumbing to old bad habits. It's important to remain strong and avoid falling back into outgrown patterns of behavior. If we're able to survive this New Moon unfettered, your reward will be great.
Check your natal chart to see what houses Aries and Capricorn fall under. This will tell you more about how the New Moon will affect you personally. The phases of the Moon affect everybody but people with personal planets or angles between 10 to 20 degrees of the cardinal signs (Aries, Cancer, Libra, Capricorn).
Overall, this New Moon is about courage and bravery, facing your fears. This New Moon isn't without it's challenges. In fact, your character is likely to be tested. But the point is to overcome these obstacles, to help ourselves become better people.
About the Creator
My name's Kait. I would define myself mainly as a truth seeker. I write about a lot of things, primarily astrology, religion & spirituality, relationships and social issues.
Website: https://www.astrologybykait.com/
Reader insights
Be the first to share your insights about this piece.
Add your insights