100% Teacher Pascal Anime Review.
created by Yuji Nagai.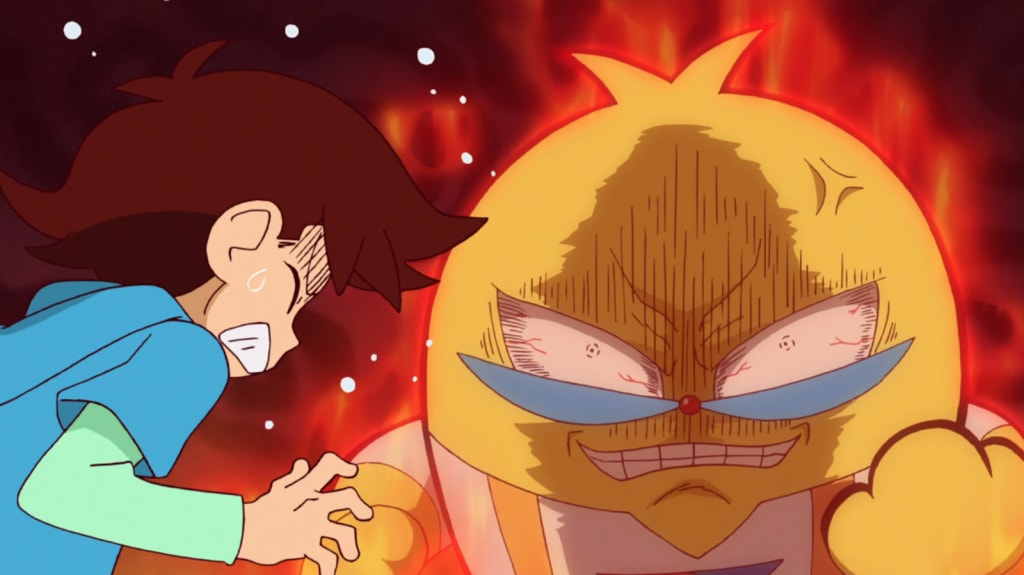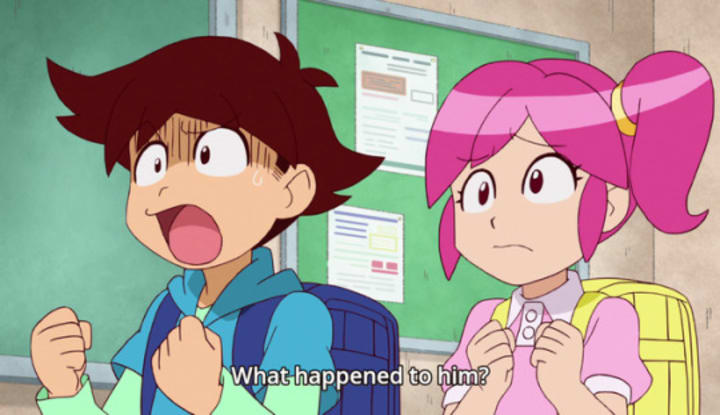 If you want a comedic and hilarious anime full of gags with having a short attention span this anime is for you. Imagine yourself back in elementary you get a new teacher who you really don't like and you really want him gone, but it turns out your teachers a penguin in disguise to be a penguin in disguise. Also for those who want to improve your Japanese this show is for you with 36 episodes and 12 minutes each its a very short anime compared to Hetalia or that other anime with cute girls and zombies. The show starts off sweet with the two main characters Hayato-kun and Chika-chan. Later on, this show just gets weirder and weirder as the series progresses. You know in every anime there is always that blond who is the obnoxious or pocessive.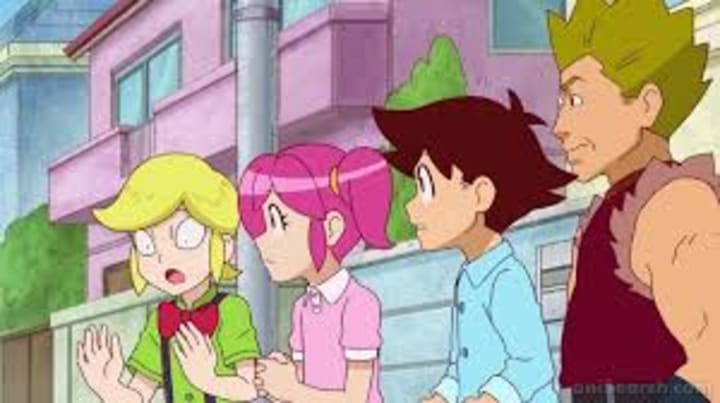 The transfer student Kanamori Steve who literally yells his name every other episode. Lets not forget about the other transfer student who is a robot Kitano Yuusuke. The show never really explains where he came form or who created him.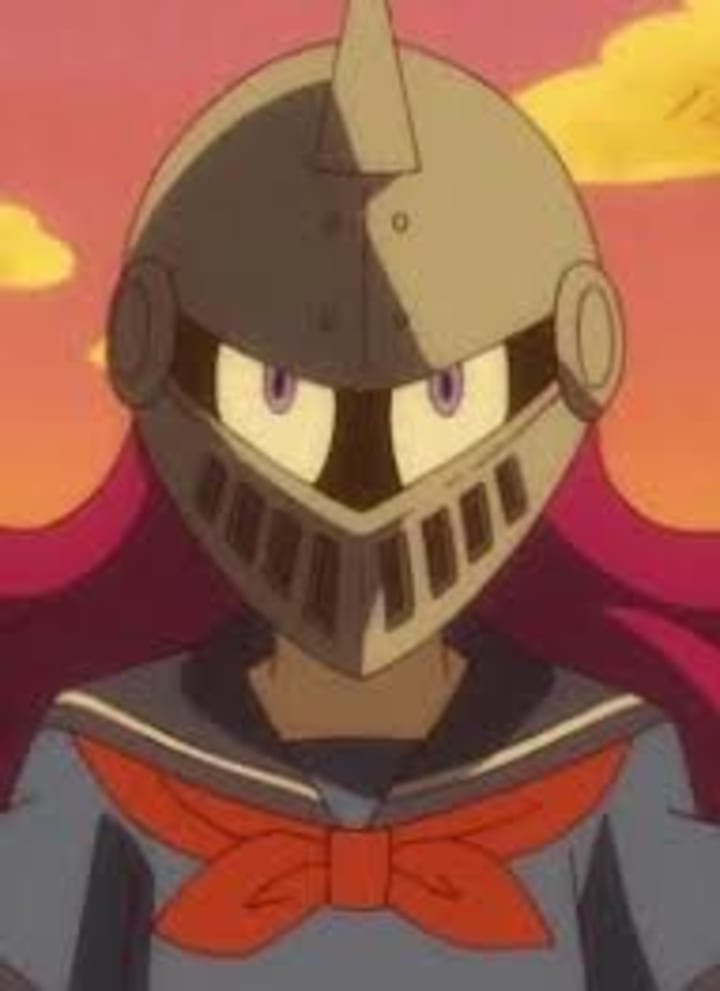 She is the famous delinquent who tries to challenge pascal in every way and its very funny who pascal goes around her and her exaggerated ways to embarrass him so he just embarrass himself without even trying like one part in the show she tries to so called show her stature by having Pascal compete in a bike race so instead he gets ready for sumo wrestling and then he brings a group of bikers to watch them sumo. This show is so confusing and doesn't have a set plot so you just have to watch and pay attention to a few details. Like all the characters know their in an anime and watch themselves go through crazy things. The only thing that repeats itself in the series is that Pascal goes through each episode to look for the 1% pascal who is so small and is hidden throughout the show. My favorite episodes were the pop quiz episode where Pascal decides to bring all of destruction on earth as a prank to get his students to take his quizzes more seriously.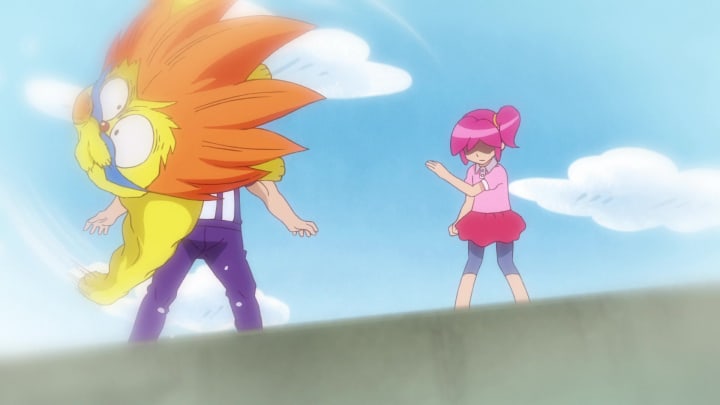 For all the Dragon Ball fans this anime is full of Goku and Vegita references like the super Pascal and many more. And there is even a Death Note reference where Steve summons a demon through a seating chart and the demon to me looked like a Shinigami.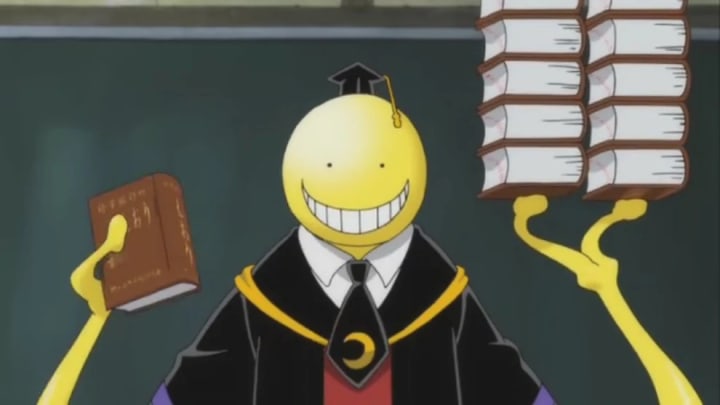 Who remembers this anime this is what Pascal Sensei reminds me of you know instead of the tentacles and the who take over the world type thing and not everyone in the class is trying to kill Pascal Sensei, but since the main characters are aware there in an anime they secretly try to compete to be the only main character like Chika-Chan is like in one episode where the main characters were sent to an alternate world. They were chased and captured by zombie like Pascals. Chika was the only one and was pretty glad because from no on she thought she would the only one to be in the spot light so I'll leave this anime in your hands to see what you think about it because I really believe Pascal sensei is an alien and at the end of every episode is Pascal World. Which is like a side show or something it really has nothing to do with the actual show. This show is a comedy and slice of life anime with hilarious scenes and more. This show also features an god amount of characters with character changes and climaxes. I would recommend reading the manga to see how hilarious the artwork and the stories where originally developed. The anime is available on Crunchyroll so show some love to the creators and buy the merch. The show came out in 2017 so I strongly believe every kid had a Pascal shirt or body pillow somewhere in there room.