Winter Is Cumming: You Can Buy Jon Snow's Penis With This 'Game Of Thrones' Sex Toy
If being poked by the cold, dead, shaft of Jon Snow is right up your alley (well, it will be soon) and you can't be bothered to travel to Westeros, we may have a solution.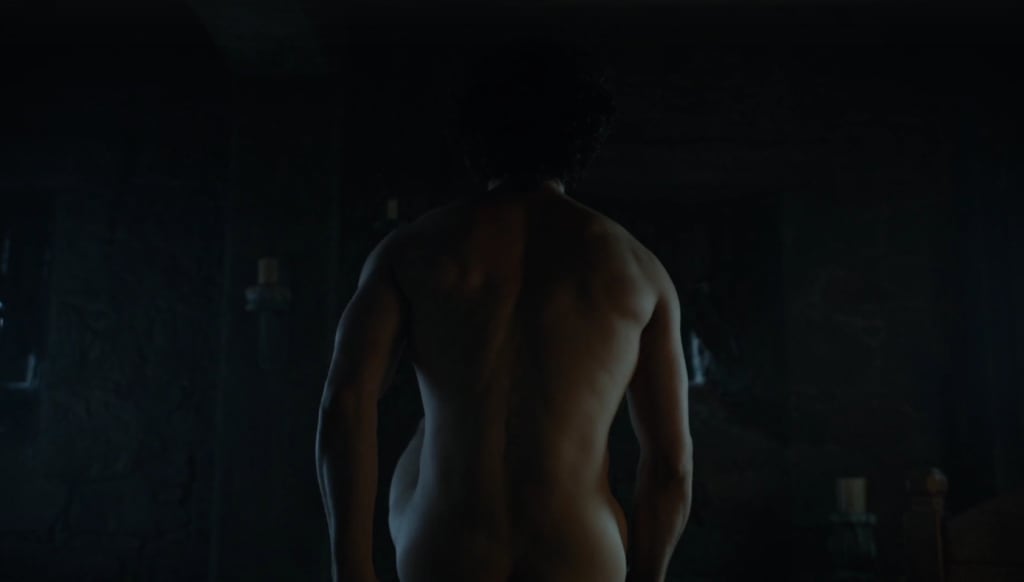 Whether you prefer it in your Old Town or your Flea Bottom, there is no denying that HBO's Game of Thrones appeals to randy romancers who want something more than Christian Grey banging you over a desk. For seven steamy seasons, we have seen more Casterly Cocks and Dragonbones than I care to count, which has lead to many a late night of me polishing my valyrian steel over the pages of #GeorgeRRMartin's books. However, with just one season of the epic saga left, how will our thirst for Dorne porn be covered when HBO discards its audiences like the seed of a Baratheon bastard in a used lambskin?
I've already covered that shoddy Game of Thrones porno pardoy, but keen to cash in on the damp panties of the Seven Kingdoms, the world of sex toys has gifted us something from the old gods and the new. If being poked by the cold, dead, shaft of Jon Snow is right up your alley (well, it will be soon) and you can't be bothered to travel to Westeros, we may have a solution.
What is hard may never die.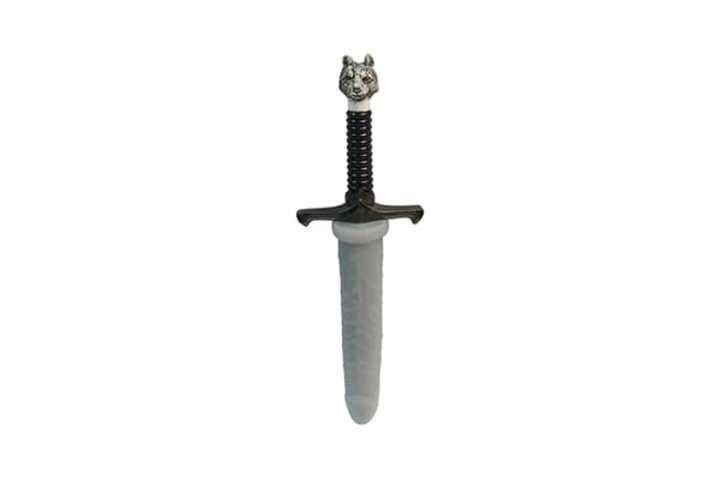 That's right, you can now stick yourself with Jon Snow's pointy end with this eye-watering 11.5" dildo — if the mood should arise. Surely, even a resurrected hero like Snow surely couldn't be packing this under his leathers — so is this colossal cock making up for something compared to the real deal? Tormund Giantsbane would definitely think so.
Australian-based Geeky Sex Toys is behind the project, and has released the toy as a homage to the Cock in the North. Aptly named "Game of Moans - Long Shaft," you can satisfy all your Jon's johnson hopes, and for once, you might not mind getting stabbed on #GameofThrones.
For those worried that this may not beat the actual pleasure of Jon Snow's reportedly "tiny pecker," the company assures us that you'll be squealing like Hot Pie's round freshly baked cakes before the night is out:
"Have you been dreaming of a long, thick shaft? Than this dildo sword will fulfill your fantasy. You know nothin until you have experienced orgasmic sensations with this dildo sword. The sword's hilt also allows for maximum penetration and pleasure."
Perfect for the Mother of Dildos, the Unboned, or the Queen of Mepeen, who wouldn't want to add this to their collection of Thrones memorabilia? It even comes complete with Longclaw's signature wolf atop, which to be honest, is a little cuter than it should be and leads me to question whether that poor wolf knows where it is heading!
With #KitHarington becoming a sex god in his own right, you can see why Geeky Sex Toys is marketing its most saleable asset, but who says we have to stop at having a Stark rummage down there? Personally I would be more than happy to clutch the charred member of Dickon Tarly or find out whatever happened to Little Theon. Also, what's next — the two-pronged horns of the Baratheon's for double the pleasure, or a Greyjoy kraken for those hard to reach places? I'm not sex toy inventor, but sign me up Geeky Sex Toys.
You filthy little "Hoe Doors" may need to take a trip to the Iron (wank) Bank for this one, because at $110 you may need serious coin to afford this one. However, with the final season not expected for quite a while, this could be one way to pass the time. Bring your own fantasies from the fantasy saga to life, and just think, you don't even have to have the untamed bush of a scruffy red-head lurking in a steamy cave — what could be better?
(Source: Geeky Sex Toys)