What's the Fuss About Male Sex Toys?
Love them or hate them, sex toys are here to stay.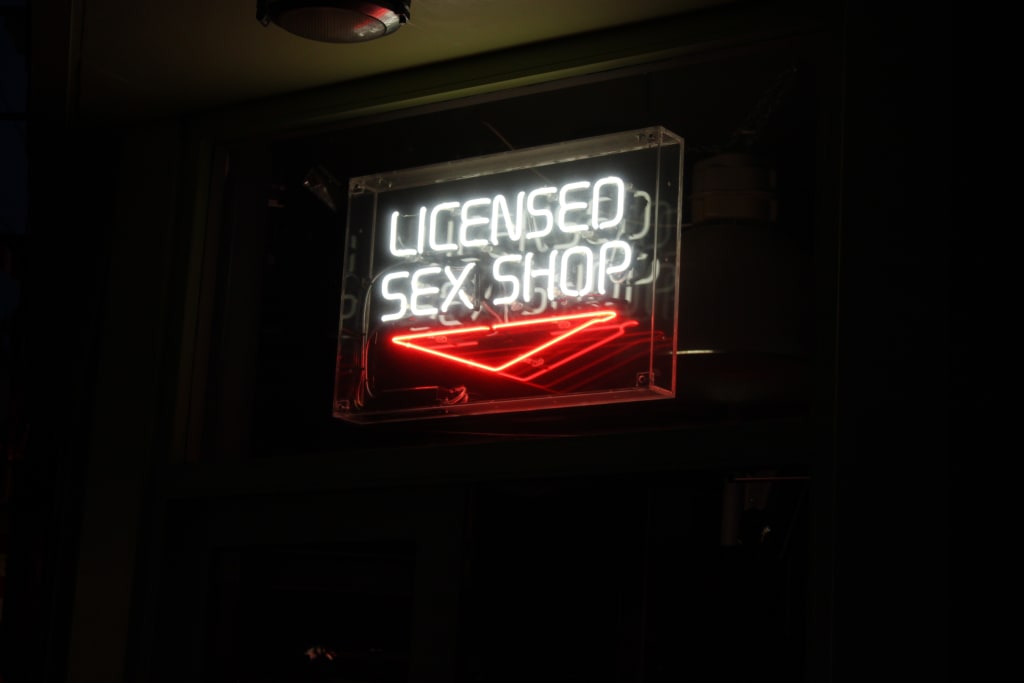 Love them or hate them, sex toys are here to stay. Considering that they've been around for centuries, you'd think we'd be used to them by now. Yet surprisingly enough, the topic remains one which most people don't consider commonplace. What's with all the shame? (Almost) Everybody likes sex. Inroads have certainly been made where women's pleasure is concerned, though not as much as you might think given all the available technology and the sheer size of the market. Men, however, go largely underserved in the sex toy market.
What's the fuss about male sex toys? There is stigma attached to sex toy ownership. For men, it seems the assumption is that if you have a healthy sex life you don't need toys. The male pleasure market is aimed at solo-play almost exclusively. Designs rarely change in any significant way, and no one is talking about it.
Portable Pleasure - What's in a name?
While women have the "Pocket Rocket," men get saddled with the lowly "Pocket Pussy," and it just doesn't seem right. Anyone who has seen the plethora of articles about how male t-shirts tend to be inspiring and heroic while the female counterpart is cutesy or saccharine will understand right away that the opposite is true of the sex toy market.
In order to improve the technology, perhaps we need to first address the way we look at pleasure devices. Rephrasing and renaming them would be an excellent start. Where is the Macho Man-sturbator or the Tough Muff?
Perhaps designers fear that giving these 'delicate' items a rough and tumble remake will turn off the buyers. Obviously their marketing team hasn't seen the packages of 'Dude Wipes' that sell at grocery stores across the country.
Some models come ribbed for his pleasure and have a kung fu grip, but there ends the list of features. For the best a man can get check out this guide to pocket pussies. Attaching yet another famous name and face to the box doesn't really change what's going on inside. Every man should have a decent port-a-pussy just like every woman should have a battery-operated-boyfriend in their drawer. These are basic staples, but where are the advanced models?
Presumably everyone still learns in school that it's what's inside that really counts, but clearly they don't believe it... at least not where men are concerned. Reverse sexism is a strange and rampant issue. It becomes more noticeable where libido is concerned.
Full Size Models - Live Nude Girls?
For those men who are brave enough, or have deep enough pockets, you can get your hands on a whole (fake) woman. Your options come in several colors, and you can go with the low end blow-up doll or shell out a small fortune for her hot cousin the silicone sweetheart.
Not unlike designing your own character in a video game, the available hair styles don't really give a whole lot of value added content.
Dress them up any way you like—these girls aim to please. Unfortunately they fall short because they are one size (or three holes at best) fits all. For beginners, this is likely to be exciting, but to keep up the previous video game analogy, the replay value isn't all that great. There's nothing wrong with keeping a Plastic-Princess in your game cabinet, but your console deserves more variety.
The ability to pose some of the advanced models helps a little. Still, at the end of the day, what you have is not much more than a lump of plastic with a sticky, and rather hard to clean, hole in it. Someone needs to call MIT and get them on that little design flaw right away.
Nothing "Butt" - The (Sad) Truth
If you haven't been down to the local adult store lately, and perhaps we should all go more often, you might not have noticed the lack of alternate options. There are a few anal toys that seem geared at men, and you can get a lube with the word "Gun" in its name.
Most of the money in the miscellaneous men's adult toy marketing budget gets aimed at the gay community. That's not bad if you happen to be gay, but straight men have a prostate, too. Just like the toy market, you might also call that oversight an underserved niche.
Even a horny college student can tell you that someone should be paying more attention to the erogenous zones. Surely if we can put a man on the moon, then we can find some way to come up with more than just another round of nipple clamps, cock rings, and butt plugs.
To be candid, and we really must where sex is concerned, it seems like no one is even trying to innovate in the field of men's sexuality. There is nothing wrong with the toys we have. They are like classic cars, and should be appreciated as they are. The issue is that the sex-toy industry, not unlike their porno cousins, simply haven't tried hard enough to keep up with the technology of our time.
We have all heard it said that, "You don't fix it if it's not broken," but perhaps a new definition of "broken," is overdue. Playing on the tired stereotypes that men are happy with anything that has a hole in it runs an entire industry. Worse, it tells men they have no right to expect better. Creativity should not be limited to the timeless (and played out) question, "Blonde, brunette, or redhead?"