What BDSM Isn't Part 4
Wait, there's more.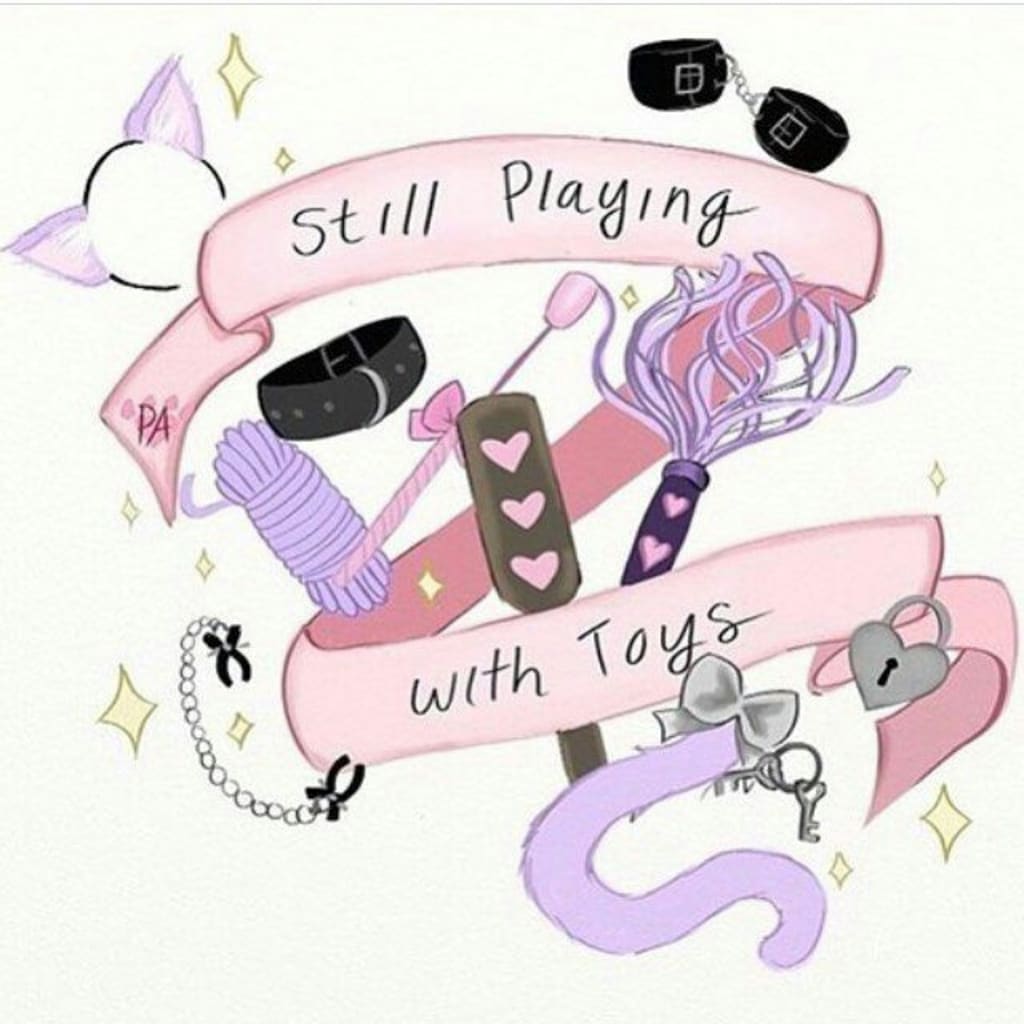 Even after doing other posts about this topic, I still found more myths about BDSM. You can say no. You don't always have to do whatever your partner wants. You also always have rights. I have heard so many times that the bottom or sub type doesn't have rights. Sub types can give up their rights if they want to but that's their choice. I may do a whole article about sub rights later. You can have boundaries; most people have them. The list of boundaries can be as long as it needs to be for you.
I've heard similar myths to this a lot of lately. Age players and people into DDLG are into pedophilia. Basically DDLG or age play is a non-sexual power exchange dynamic. The only reason it's in the realm of BDSM is because it is a power exchange. I wrote a whole blog on this topic so go to my profile and check it out.
This myth is one I haven't heard before, but it's that people who practice BDSM have multiple partners. They can, but that's not everyone in BDSM. People in BDSM can be swingers, poly, or monogamous. A few doms like having a group of subs at their service. There's so many choices in this lifestyle.
It can be as technical or simple as you want. Yes, there is training involved, especially with top or dominate types. The reason there is training involved is because people can get hurt doing certain things and people can get misinformed. Like you can't whip or flog in certain spots, but you have to be trained on where and how.
Before you do anything or agree to anything, do your research. There are so many kink positive books and websites that you can get the truth from. There are also good YouTubers that tell the truth. When I say "truth," I mean stuff that we can all agree on. While there is some stuff that you can do in a way that makes sense to you, there is some stuff that you have to do a certain way or it can hurt someone (physically, mentally, or emotionally). There are some situations where you can cause someone to have a really bad experience and turn them away from this awesome lifestyle.
There is so much negotiating, talking, reading, and learning that goes on in this lifestyle because there is much to learn. There is so much you can do in this lifestyle. It's overwhelming to people sometimes.
Not everyone does this lifestyle the same, but like I said before there are definite things you don't do in this lifestyle. There are also things that we all agree has to happen. Negotiations and after care are two things we all agree on that has to happen.
After care is a thing, and it is very important. Subs experience highs and drops during and after certain scenes or acts so you have to take care of them. There is also dom drop because doms experience highs and lows too. People who don't do this are either new or fake doms. Aftercare is BDSM 101.
I'm sure I forgot something. If I did, my email is on my page and you can email me. There is so much info out there, but I wanted to help give you a place to come and learn. I also made that email account to receive questions and stories people want to share. If you want to share your story with me but not my audience, tell me. This lifestyle is amazing and I hope you are enjoying it or get to enjoy it.