Webcam-Girl FREE for Hikikomori
Your civilization betrayed you. I will not.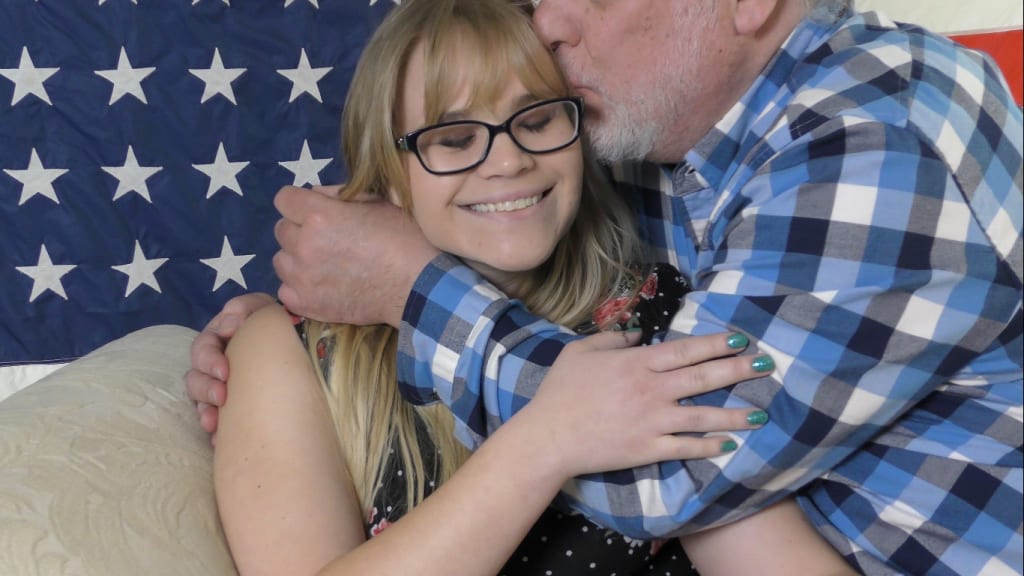 Beth Darmstadt is here for you!
Has your aggressive, success-oriented, money-making civilization destroyed your psyche? Do you now stay home and talk to no one? Are you Hikikomori~ ~ in Japan, or in any aggressive, agenda-pushing nation, like the United States, Canada, UK, and much of the European Union?
I am Beth Darmstadt. I am here for you! My giant purple dildo is here for you! I will get you off, live, on-line for free! I will watch you stroke your cock for me, and I will masturbate with you~ ~ precisely because your nation, your leaders, your teachers, your entire civilization has let you down, and abused you. All this is their fault, not yours. Wherever you live, in whatever nation of circumstance, click onto RosoceForthright.com, and I will make you come, and I will come with you, over and over again. I will slap my pussy for you, with my wet, tight pussy full with my purple dildo, my dildo plunging loud in and out of me. You can hear the suction of my pussy swallowing the dildo. You can hear me moan. I will moan for you. Specifically for you-- precisely because your civilization has fucked you over, and I believe that is one definition of Evil.
I am a moral girl. I believe in Free Will, Free Choice and Freedom of Action. I believe being fucked-over by your civilization is one of the worse things which occurs in our shiny, loud 21st Century. Because I am a moral girl, I want you to eat my pussy! I want you to spurt loads of semen on my face!
I want you hard cock plunging inside me, just like my dildo. I am here for you, because you deserve a break, a few joyful moments, moment when you can say: Fuck Off You Nasty Self-Righteous Bastards! You can tell your entire civilization to Fuck Off.
You. You, wherever you are, watching this video. If you are a boy. Take out your smooth, soft cock. And jack it for me. You are my novice. My initiate. My student. I will teach you a thing or two. I wish to see your soft flesh grow full. Full and hard. Ready to take into my mouth. Squeeze your cock. Stroke your cock. Slap that little fellow around. As you watch Master Roscoe pump me from behind. He loves to hold my soft fanny, and slap against me. He loves to bury his aching cock inside me tight, warm, eager vagina.
In other videos, on our website, you will see my mouth full of cock. Full of long, thick, eager, young cock. Imagine your cock is that cock. Imagine my mouth closed tight, closed tight around your cockhead. Feel the suction of my mouth around your cockhead. Imagine my tongue, making circles around your cockhead, while it is swollen, up full, held inside my mouth. Imagine your whole cock in my mouth, aching and tingling in my mouth.
Are you still jacking it? Are you still, full and hard for me? Do not stop. And, do not come. Do not gush your beautiful, delicious, load of sacred semen. Do not ejaculate, until I tell you to ejaculate. Hold it back. Wait for me. You will learn nothing at all, if you just whack it off. Practice self-control. Practice restraint. Savor each moment of pleasure. Make those moment last. Focus your mind on the intense pleasure of your full cockhead. Make the pleasure last longer, with self-control.
While you are aroused and gushing cream for me, the evil of your civilization does not matter. I am here for you. My big purple dildo is here for you. Sign-on and jack it for me! I want to see you jizz burst from your cock! I want you to imagine spraying your jizz in my mouth, my mouth tight around your cock. I want you to imagination spraying your jizz on my puffy pussy lips. I want you to imagine spraying your jizz on my smiling face. After you have imagined all these things, I will come with you. You can watch me come, come live on my high-res webcam. I will come with you on my webcam.
And I will enjoy seeing you stroke yourself for me. I will enjoy seeing your beautiful, creamy come.
Roscoe Forthright Meditation Centers
fact or fiction
About the author
Erotic filmmaker and novelist. I use x-rated heterosexual short films as a tool for spiritual enlightenment. Laugh all you want. This actually works for many people. Fucking is universal! And very popular!
Reader insights
Be the first to share your insights about this piece.
Add your insights