Top 5 Spicy Books Rec
(18+)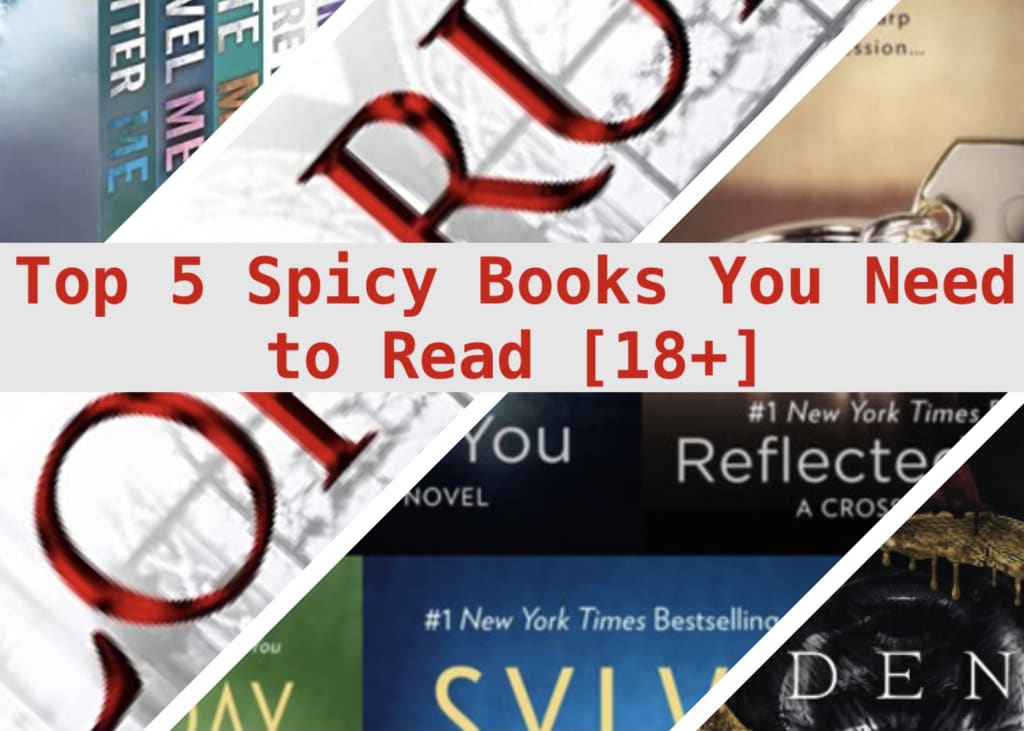 Everyone enjoys some downtime, and if your anything like me sometimes that downtime includes a nice bubble bath and a steamy book to read.
I have read everything from billionaires to Mafa and have loved every second of them. I have listed my top 5 favorite steamy romance books/ series below from classics to unique finds. These books are definitely not for the faint of heart!
To make it even better some of these titles are available on kindle unlimited which makes reading them super easy and accessible.
*Disclosure: This list does contain some affilate links*
*Images may be subject to copyright*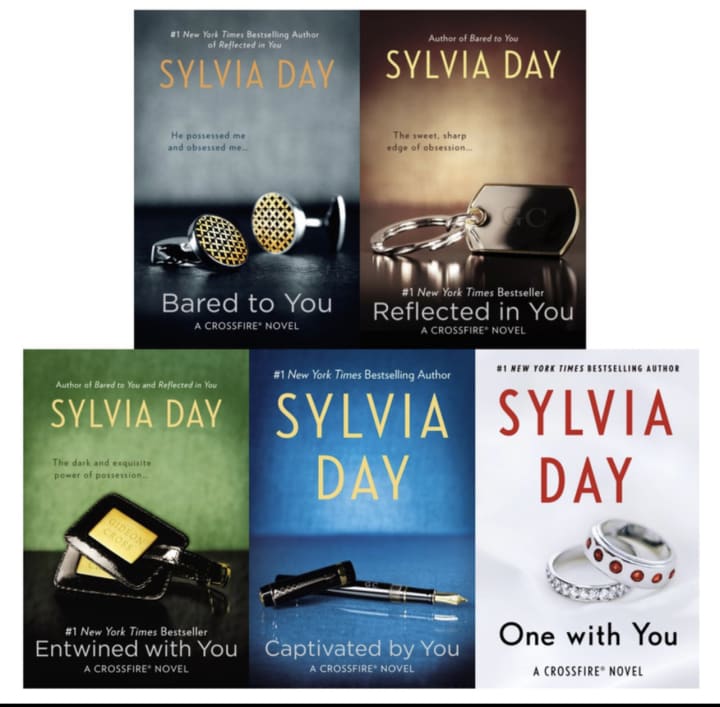 #1 The Crossfire Novel Series
By Sylvia Day
SPICY LEVEL 5/5
This is a completed series containing five books!
"Gideon Cross came into my life like lightning in the darkness. He was beautiful and brilliant, jagged and white-hot. I was drawn to him as I'd never been to anything or anyone in my life. I craved his touch like a drug, even knowing it would weaken me. I was flawed and damaged, and he opened those cracks in me so easily.
Gideon knew. He had demons of his own. And we would become the mirrors that reflected each other's most private wounds and desires.
The bonds of his love transformed me, even as I prayed that the torment of our pasts didn't tear us apart"
Link: https://amzn.to/3wLMwyu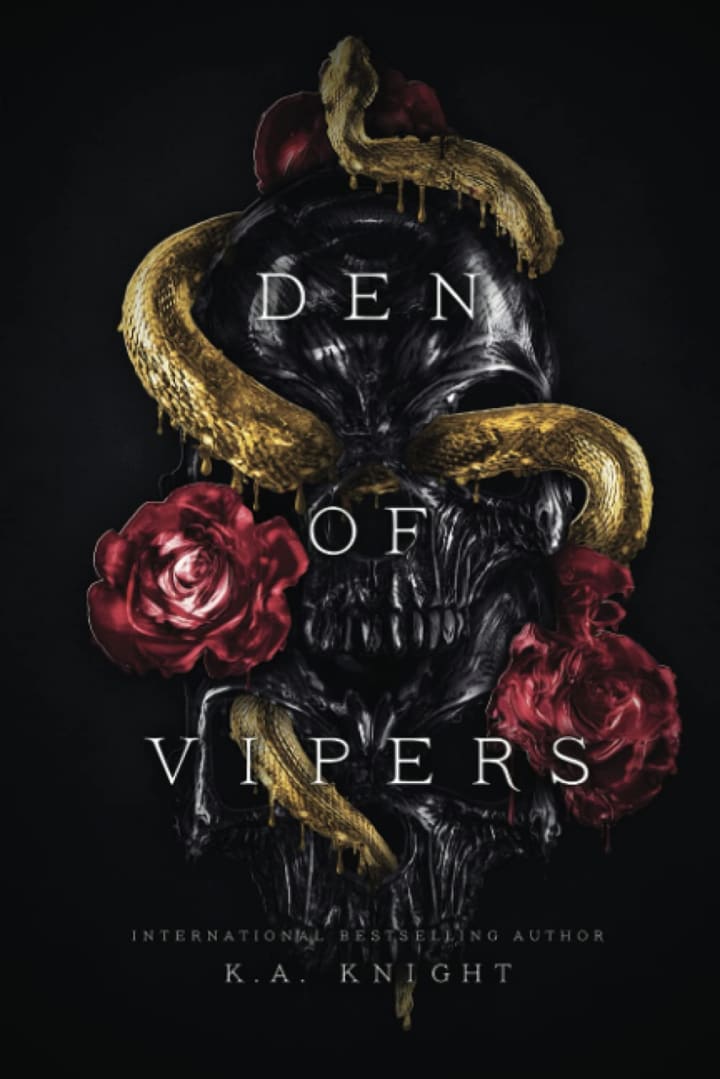 #2 Den of Vipers
By K.A. Knight
SPICY LEVEL 5/5
"Ryder, Garrett, Kenzo, and Diesel—The Vipers. They run this town and everyone in it. Their deals are as sordid as their business, and their reputation is enough to bring a grown man to his knees, forcing him to beg for mercy. They are not people you mess with, yet my dad did. The old man ran up a debt with them and then sold me to cover his losses.Yes, sold me. They own me now. I'm theirs in every sense of the word. But I've never been meek and compliant. These men, they look at me with longing. Their scarred, blood-stained hands holding me tight. They want everything I am, everything I have to give, and won't stop until they get just that. They can own my body, but they will never have my heart.The Vipers? I'm going to make them regret the day they took me. This girl? She bites too. *18+ Reverse Harem Romance. Warning this book contains scenes and references of abuse/assault that some readers may find triggering. Along with graphic sex scenes and violence. This is a dark book*"
Link: https://amzn.to/3LNWmnP
#3 Blood and Ash Series
By Jennifer L Armentrout
SPICY LEVEL 2/5
This is an ongoing series currently containing 4 books!
"A Maiden…
Chosen from birth to usher in a new era, Poppy's life has never been her own. The life of the Maiden is solitary. Never to be touched. Never to be looked upon. Never to be spoken to. Never to experience pleasure. Waiting for the day of her Ascension, she would rather be with the guards, fighting back the evil that took her family, than preparing to be found worthy by the gods. But the choice has never been hers.
A Duty…
The entire kingdom's future rests on Poppy's shoulders, something she's not even quite sure she wants for herself. Because a Maiden has a heart. And a soul. And longing. And when Hawke, a golden-eyed guard honor bound to ensure her Ascension, enters her life, destiny and duty become tangled with desire and need. He incites her anger, makes her question everything she believes in, and tempts her with the forbidden.
A Kingdom…
Forsaken by the gods and feared by mortals, a fallen kingdom is rising once more, determined to take back what they believe is theirs through violence and vengeance. And as the shadow of those cursed draws closer, the line between what is forbidden and what is right becomes blurred. Poppy is not only on the verge of losing her heart and being found unworthy by the gods, but also her life when every blood-soaked thread that holds her world together begins to unravel."
Link: https://amzn.to/3m1d48Z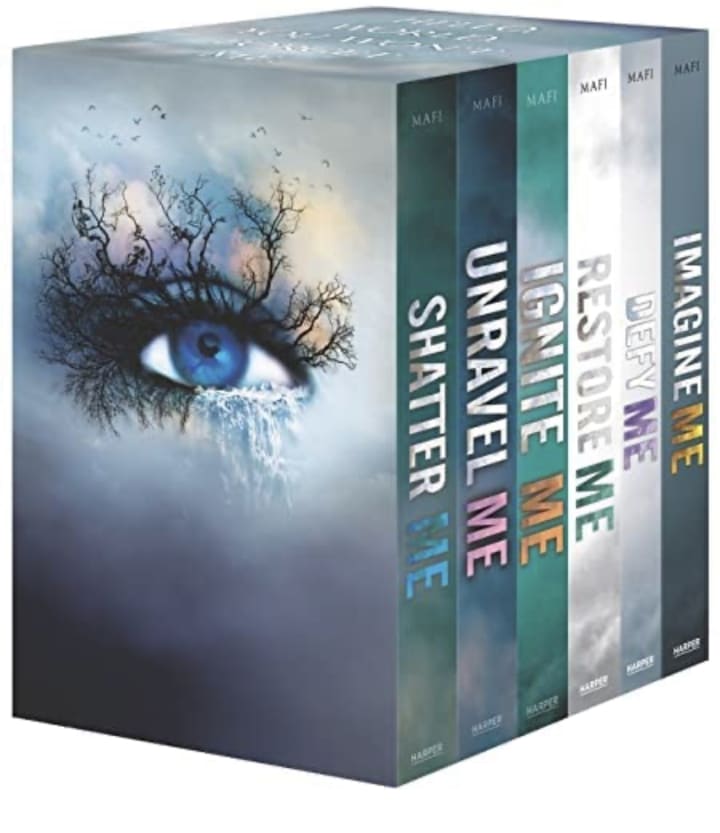 #4 Shatter Me Series
By Tahereh Mafi
SPICY LEVEL 2/5
This is a completed series containing six books!
"One touch is all it takes. One touch, and Juliette Ferrars can bring a grown man to his knees, begging for mercy. One touch, and she can kill.
No one knows why Juliette has such incredible power. It feels like a curse, like too great a burden for one person alone to bear. But The Reestablishment sees her as an opportunity. As a deadly weapon. And they'll stop at nothing to shape her into what they want.
Juliette has never fought for herself before. But when she's reunited with the one person who ever cared about her, she finds a strength she never knew she had."
Link: https://amzn.to/3NFt5Nz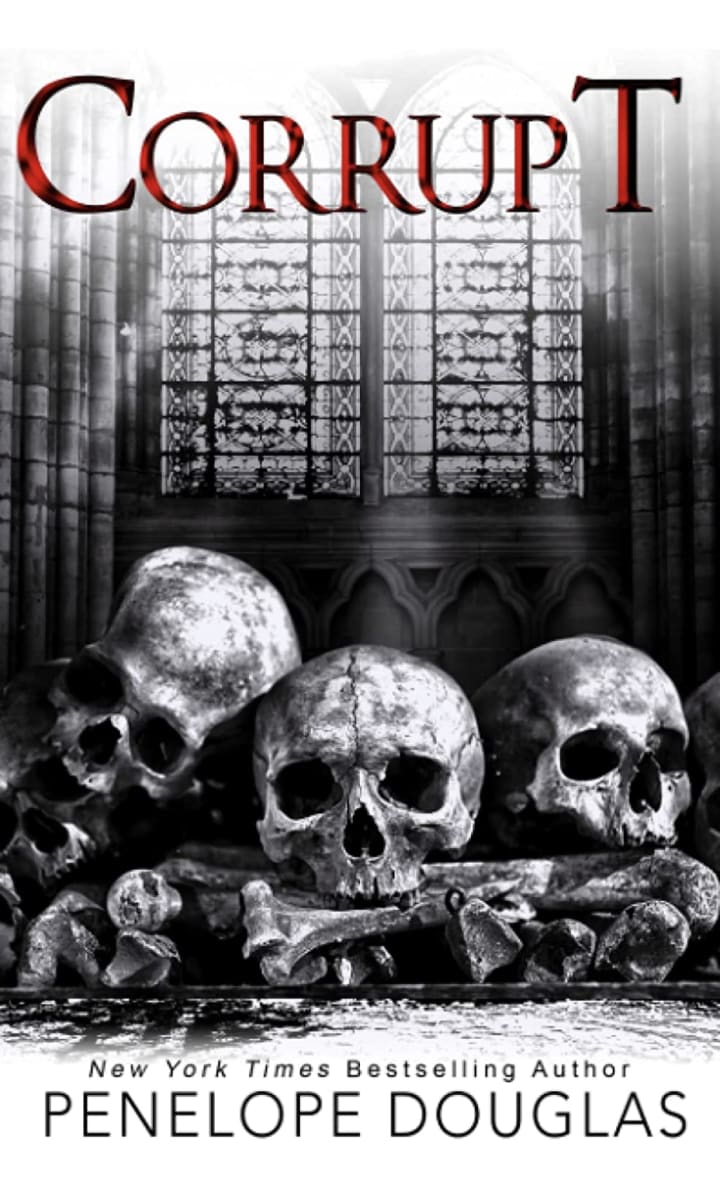 #5 The Devils Night Series
By Penelope Douglas
SPICY LEVEL 3.5/5
This is a completed series containing five books!
"Erika I was told that dreams were our heart's desires. My nightmares, however, became my obsession. His name is Michael Crist. My boyfriend's older brother is like that scary movie that you peek through your hand to watch. He's handsome, strong, and completely terrifying. The star of his college's basketball team and now gone pro, he's more concerned with the dirt on his shoe than me. But I noticed him. I saw him. I heard him. The things that he did, and the deeds that he hid…For years, I bit my nails, unable to look away. Now, I've graduated high school and moved on to college, but I haven't stopped watching Michael. He's bad, and the dirt I've seen isn't content to stay in my head anymore. Because he's finally noticed me. Michael Her name is Erika Fane, but everyone calls her Rika.My brother's girlfriend grew up hanging around my house and is always at our dinner table. She looks down when I enter a room and stills when I am close. I can always feel the fear rolling off of her, and while I haven't had her body, I know that I have her mind. That's all I really want anyway. Until my brother leaves for the military, and I find Rika alone at college. In my city. Unprotected. The opportunity is too good to be true, as well as the timing. Because you see, three years ago she put a few of my high school friends in prison, and now they're out. We've waited. We've been patient. And now every last one of her nightmares will come true."
Link: https://amzn.to/3wJGRsS