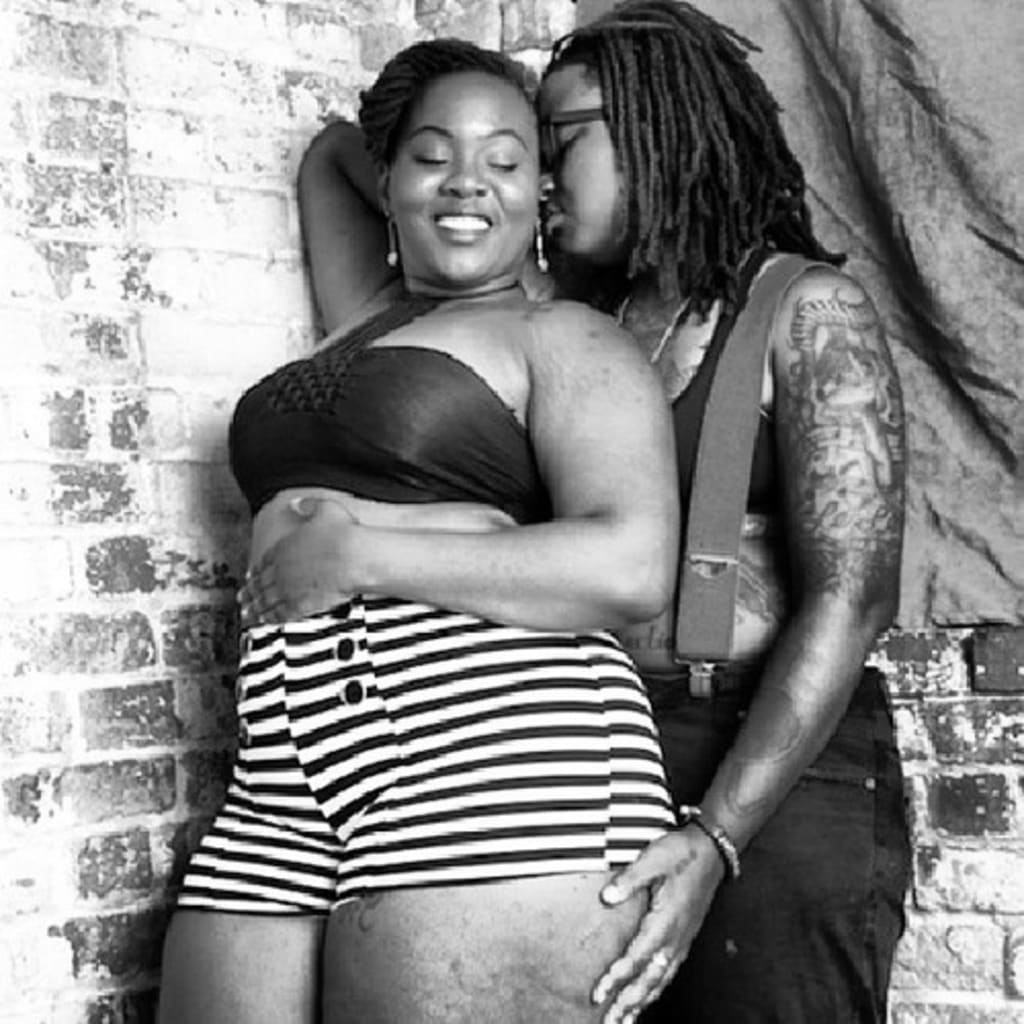 WRITER'S BLOCK is also known as a space in time where an author's mind is so foggy that an idea, story or concept will not just come to you; a "disease" that affects all creative minds and if you're not careful, it will hold you hostage like you were in a foreign country's prison. Maybe the last line was a bit of an exaggeration but to me that is the best way to describe what I'm currently going through. IT'S HORRIBLE I TELL YA! What's hilarious about this is that I've never really experienced having writer's block, at least not to this level. I've had moments where I drew a blank but not to the point where days and weeks are going by and I have nothing to write about. The inspiration that helped me to create "For Her to Cum" was a video on Instagram of a woman getting her breasts massaged and for you that might sound weird & crazy but as a writer I have to be weird & crazy to create.
It is what it is.
What was the point of my explanation? Just a filler for this blog? LOL no. The point of this explanation was my way of introducing and being thankful for all the "audience participation" I receive via email and inbox messages! When I am at a point where I cannot come up with a juicy story to turn your imagination on, I highly depend on all the secrets and tidbits of people's lives that are shared with me so when I get a juicy story I absolutely do my best to "dress" it up & present it to you. Let's get the cups ready because this tea is piping hot & ready to be served!
Hi, my name is Simone and I have a story for you. I'm in sales so I'm always at some sort of long and boring networking event where endless faces and conversations seem to mesh together except for one in particular where I met Vanessa. Our conversation started off pretty normal as we exchanged business cards and checked out the room. At that point, I think Vanessa got bored with the scenery and asked me to go with her on a smoke break. I don't smoke cigarettes but because I was bored too, I decided to go with her. It's a good thing I did because she pulled out a fat joint and I definitely partake of the Mary Jane. We took a couple drags, got the giggles over something silly, and went back to the event. The case of the giggles turned into the munchies as we raided the buffet table and for a minute there, it felt like we were having a girl's night out instead of being at some boring network event. Everything went left once we took a bathroom break! It was just the two of us in the bathroom, reapplying make up n chatting it up when suddenly Vanessa started rubbing my thigh all while complimenting my skin tone. I didn't find it strange, I didn't push her hand away, I didn't even question her. I simply let the heat permeate through me, from my thigh to my clit to all of my erogenous zones and nature took its course. Maybe it was the weed, maybe it was because Vanessa was a beautiful, statuesque, caramel colored woman, or maybe it was the fact that her touch felt good to me. It felt new, undiscovered, and uninhibited. We were in a private one person type bathroom so there wasn't a worry of someone coming in and catching us. I've never been with a woman or even thought about it, yet I made no move to halt what was happening. I watched her hand go from rubbing my thigh to massaging my clit through my panties to dipping her hand in my wetness with no objections from me at all. I suddenly became curious about the experience and let it happen. Inebriated and high, I let go of all adult-in-public like restrictions that reminded me that I was in a bathroom in a public place. I moaned loudly as she finger fucked me, I pulled out my tits and she sucked on them, & when she took her soaked fingers out of my pussy I licked them clean. Never in my life had I ever been so turned on like I was in that bathroom with Vanessa. I sat on the sink counter, opened my legs wide & revealed my already flowing waterfalls for Vanessa to soak up and soak up she did! She licked my pussy lips, massaged my clit with her mouth & tongue fucked me into a comma like ecstasy that I hadn't felt in a long time. The whole scene seemed like a dirty fantasy and I was enjoying every bit of it. I'm not sure what came over me but tasting 'n licking her pussy turned me on to another level. Her juices overflowed on my face as I tongue fucked her like she did me and her squirts were not wasted, I drank all the cream that came out of her. I sucked on her clit like it was my favorite lollipop and enjoyed every minute of it. Reality set in once we heard someone knocking on the bathroom door. At that very moment we both realized what we did, where we were and the fact that whoever was outside of the bathroom could have heard us. Within a minute of worrying about it we quickly let it go, straightened ourselves out, and walked out the bathroom past the person who was knocking like nothing happened. Of course we didn't stay at the event afterwards as we didn't want to bump into the same person again... so we decided to finish off the night at my house. It was a beautiful night for me. Before that night if anyone would've asked me it if was possible for me to be turned out I would've blatantly gave a resounding HELL NO, but who knew I would meet Vanessa with the surprise turn out!
All I have to say is THANK YOU Simone for letting me sip on this hot tea! If you have a story, secret, or a sexy tidbit you would like to share with me please feel free to email, inbox, shit send a pigeon if you have to because I most certainly want to hear about it & share it with others! Checkout all of my blogs here and here, subscribe to my YouTube channel & of course leave a tip as a thank you!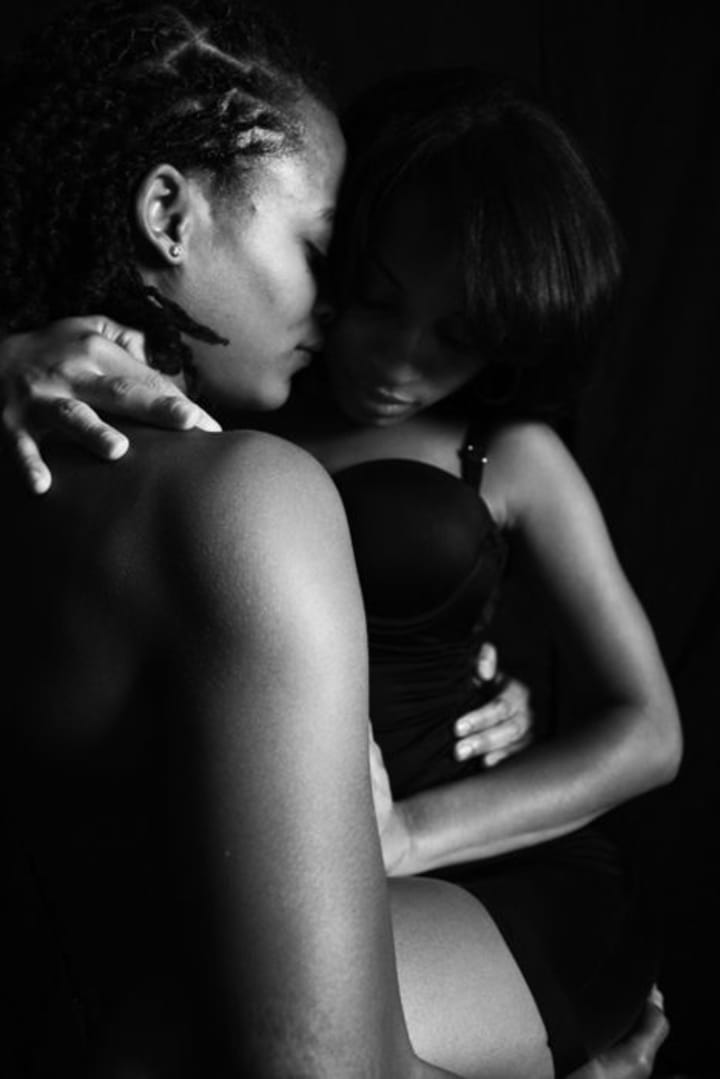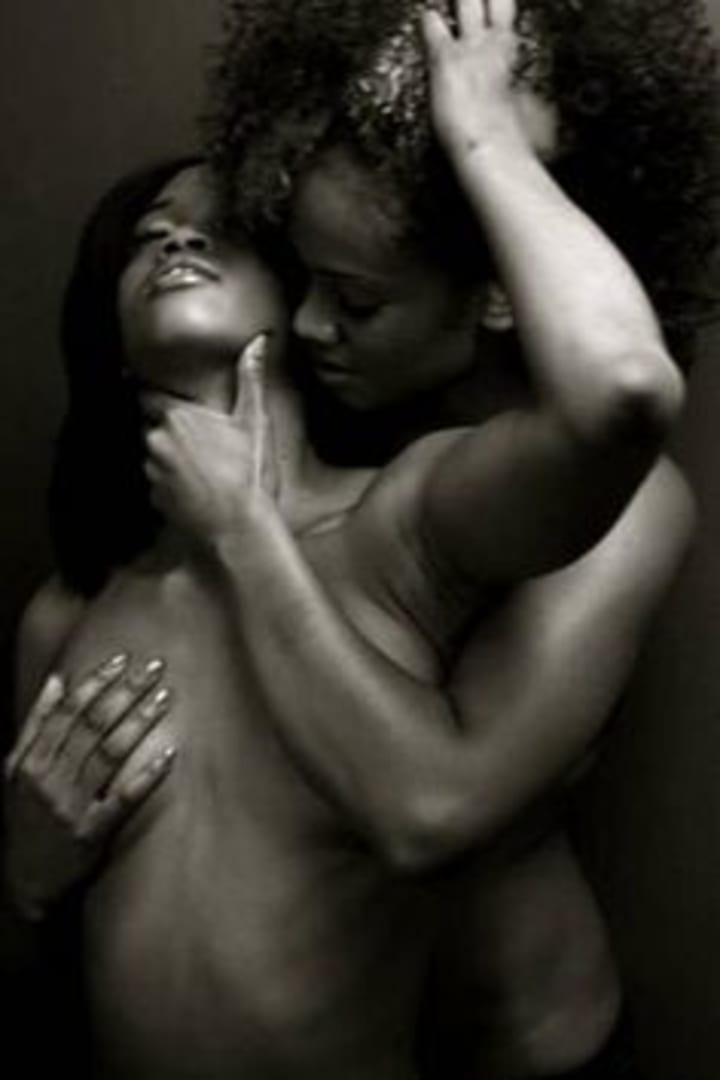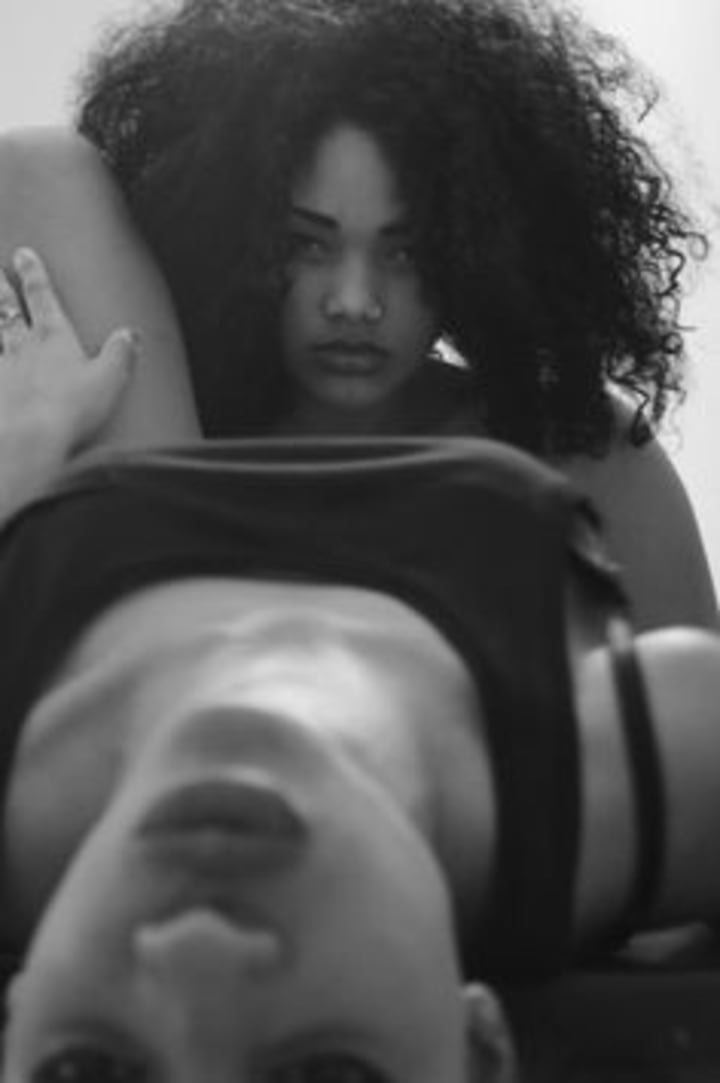 About the Creator
Author, Blogger, Podcaster for Motherhood Sex Marijuana, Writer for Fuego Magazine!
nattiekai.com
nattiekai.wixsite.com/kaih!
motherhoodsexmarijuana.com
Reader insights
Be the first to share your insights about this piece.
Add your insights