Sparks Between Us, Part II
Without hesitation or shyness, I bend over the trunk of the tree. As he thrusts, beads of water leap off me and my breasts shake.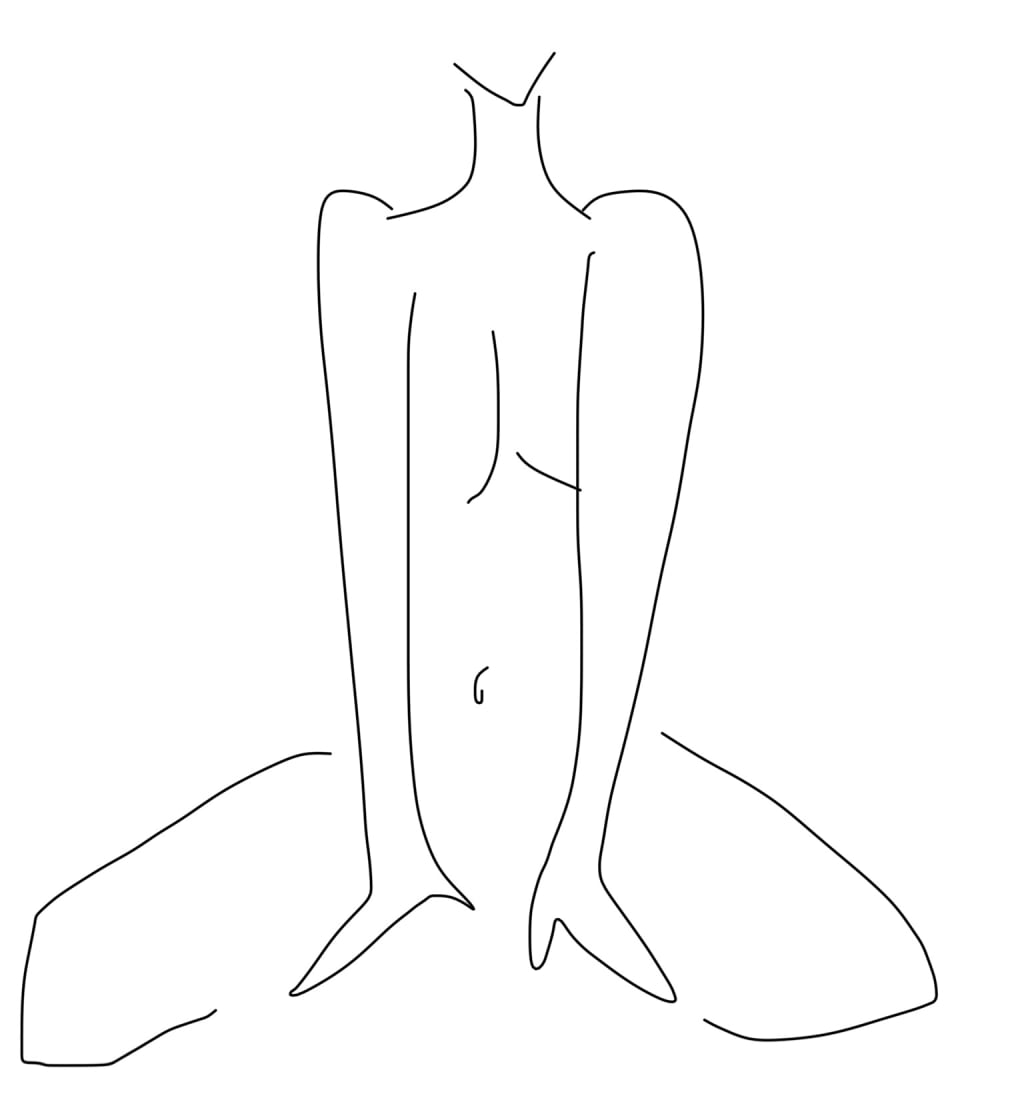 We go out for brunch. He marvels at how easily I flirt with the waitress.
"We have the same taste in women," he laughs.
"So..." His foot nudges me under the table. "What should we do today?"
"I have an idea if you're up for a road trip."
He drives and gives me his phone to choose our mini road trip playlist. I play the Beatles. We break out of the fog as we leave the coastal town.
His hand caresses my thigh. There it is again. That feeling that he's a boyfriend. Not a hookup. I wonder if he just has this effect on all women. There is no doubt he'd be a winner with parents; educated, polite, soft spoken, but not too shy.
He's tapping his fingers on the steering wheel to "Eight Days a Week" and an aftershock of pleasure sneaks up my spine; I'd had a good morning with those fingers.
My fingers trace the nape of his neck. He's had a haircut recently. I can tell.
My ex and I drove a lot together. Her hand on my thigh, mine on the nape of her neck. Even with someone else, the feeling is familiar. Soothing.
There's no question I'd been distracting myself with sex. I hadn't grieved the break up yet, but the wave was inevitable.
Felt like I was sanding on a shoreline. Water pulling back under my feet, back to the ocean. I stood there, watching the wave collect, knowing it was gathering force, waiting for it to consume me and drag me under.
Until then, the lust, the hands, the arms and kisses and fingers of someone new would distract me.
Felt fitting we were driving away from the coast today.
***
"This is amazing. How'd you find this place?" he asks over the rushing water.
"We used to come here as kids. Pretty spectacular, eh?"
Mossy rocks and bowing trees frame a gushing waterfall. It settles in a small, calm pool before us.
I undress, the sun streaming through the trees warming the milky skin of my butt, breasts, thighs.
"Ever skinny dipped?" I inquire, pulling my hair into a bun.
"Not in the daytime." He laughs, taking off his clothes.
The water is cool. It feels like a fountain of youth—pure rejuvenation.
My soft body is buoyant. There's a reddish pigment to the water giving my body an amber glow.
He comes up behind me and treats my neck to slow, sensual kisses.
I sigh, pleasure barely audible over the thundering of the water. I turn towards him. My hands all over him, taking him in as we kiss.
I wrap my legs around him. We try to fuck like this but it's too hard for him to keep his footing on the uneven rocks.
"That's ok." My lips graze his damp ear. "I've got an idea."
As soon as we're out of the water, I'm on my knees. Head, mouth, hands all moving rhythmically. It's gratifying.
He pulls me up, looks over to a tree nearby. Its trunk bends into a U shape at waist height. I know what he's thinking and I want it too.
Without hesitation or shyness, I bend over the trunk of the tree. I get on my tip toes so he can enter me. As he thrusts, beads of water leap off me and my breasts shake.
This feels so fucking good.
I moan freely, loudly into the forest. The sun warms my back.
"Just like that. Don't stop," I beg. I fucking love the way he fucks me.
"I fucking love you," I moan.
I don't regret it. Fuck it. Fuck me.
I cum as my breasts quake over the tree trunk. Not long after, he cums on my back; warm and sticky and lovely. Honey.
erotic