She Controls My Orgasms
No cumming without permission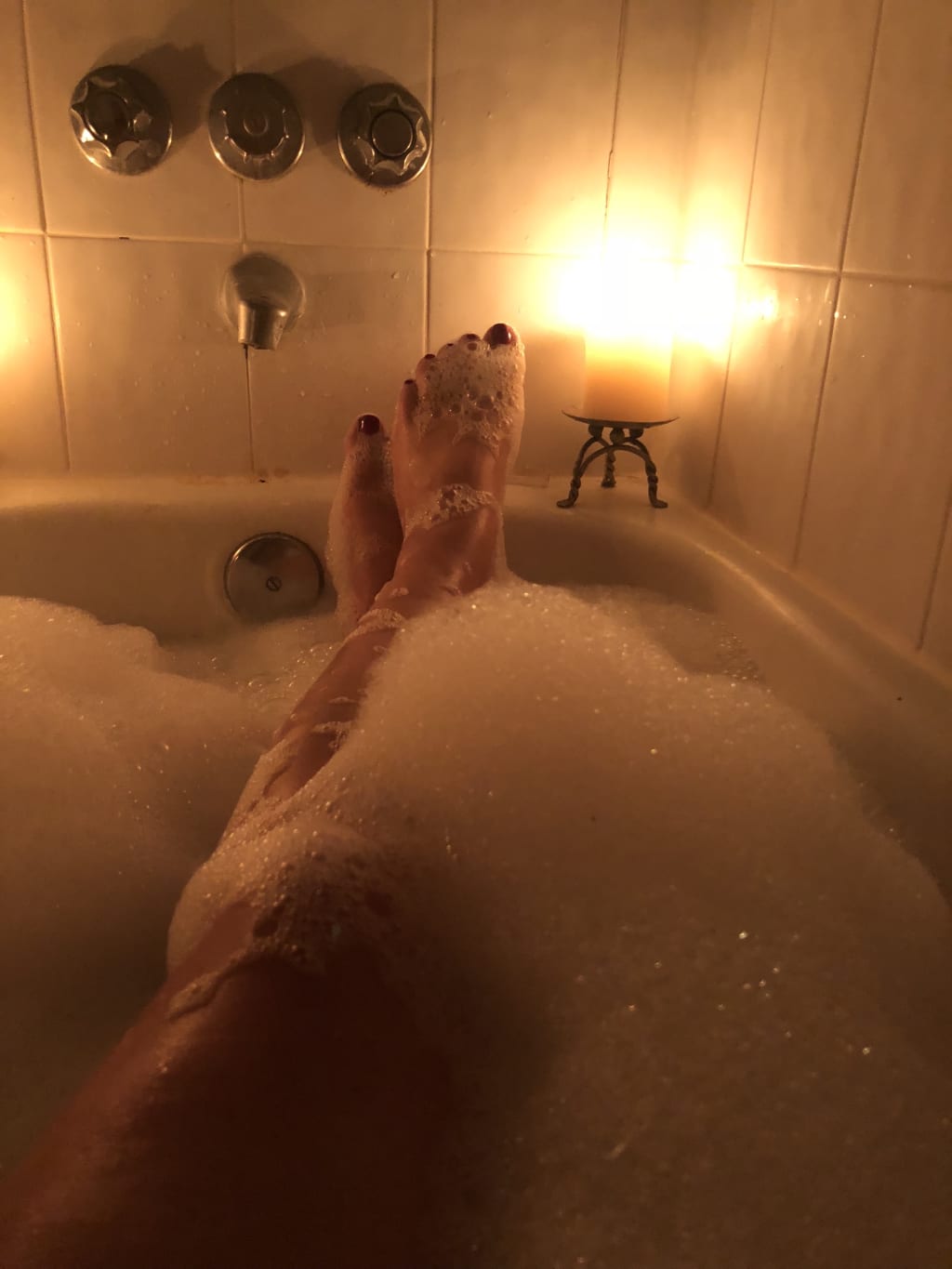 I have spent many years exploring my kinks. At first, I didn't want to include sex in my play but over the years it has become more and more important. Somewhere along the line, I began to love pain as pleasure too. All of this has now become entwined in who I am now. Ultimately I am a submissive slave who loves to serve. Now I serve my Mistress and my place is at her side. I had always thought that once I transitioned that I would end up with a male to serve. Boy was I wrong. I've never had a connection that was stronger with anyone in my life. We are as one and I couldn't be happier. We both love men so we agreed early on to include them in our lives. However, we are committed to each other and have lots of fun without them too.
How do we use sex in our kink? Well, that starts with Mistress having full control of my "cunt" as she calls it. Well, actually she calls it hers because she owns it. I can't touch it unless I am grooming or washing. No sexual touching or cumming without permission. It reality I am chaste to Mistress. We do have a chastity belt that we use from time to time but Mistress trusts me. Trust is everything in an M/s relationship. It runs both ways and I would never touch without permission. This allows Mistress to control when I touch or orgasm. She doesn't use it as punishment but as a reward for good behavior. Sometimes I've had a bad day she will let me or at times it's just for her pleasure or to watch on cam when we are not together. Whatever it is, She is in full control of my sexual pleasure at all times.
Not having control of my sexual pleasure is a huge kink for me. At times I am insatiably horny. It also causes me to think of my Mistress many times during the day. Sometimes when she lets me orgasm and I do it's a bit of a letdown. All that sexual energy goes down for a bit. It's not as bad when I was male. It's just a bit of a letdown. Often we talk right after or snuggle. It can lead to more sexual energy. As a cuckquean I enjoy watching my Mistress have pleasure but it's bigger than that. This is the woman that I love. So, to see her having pleasure is so wonderful for me. Sometimes it's her pleasuring herself or other times it's me pleasuring her. Either way, I am a very happy girl. Even when we are playing and she is giving me pleasure I must as permission to cum. This is yet another form of control for her and it fits very well within my kinks. You see, being a Dom/mme is not about being mean in my opinion. It's about control at its core. My Mistress gets pleasure out of seeing me orgasm and especially if she has caused it. Sometimes I will be on the edge of orgasm and she will deny my request. Do you have any idea how hard it is to hold it? It's hard but amazing too.
Something that we have done yet forced orgasms. Yes, she knows how to make me orgasm but imagine being tied down and being made to cum over and over again. I know that pleasure will become pain and I will probably beg not to cum but then when I am allowed I am sure it will be a body shaking experience. But she won't stop. She just keeps going and going. Using her fingers and toys. Slapping her property too. My mind will be a jumble of pleasure and pain and ecstasy. I'll want her to stop, then want her to not stop. In my past as the other sex I was so turned on that I didn't want to cum because that might be then end when I was being edged. So many emotions go through my brain. Now that I am as multiple orgasm capable I'm sure I will cry at one point. We discovered recently when overwhelmed with many orgasms that I actually start to giggle and laugh! Who knew?
All that I can tell you is be careful what you wish for. Something that sounds so sexy and fun can become your worst nightmare. However, I have found that it's very connected. It's also something that I find very submissive as I love being controlled. I love knowing that she is controlling me and is very turned on from doing it. In the end, we don't do many things that are not really connected. In fact, the deeper we dive down the rabbit hole the deeper we become connected.