Sexy Cosplayer Tanya Tate
Adult entertainer Tanya Tate mainstreams as a cosplaying superhero She-Ra.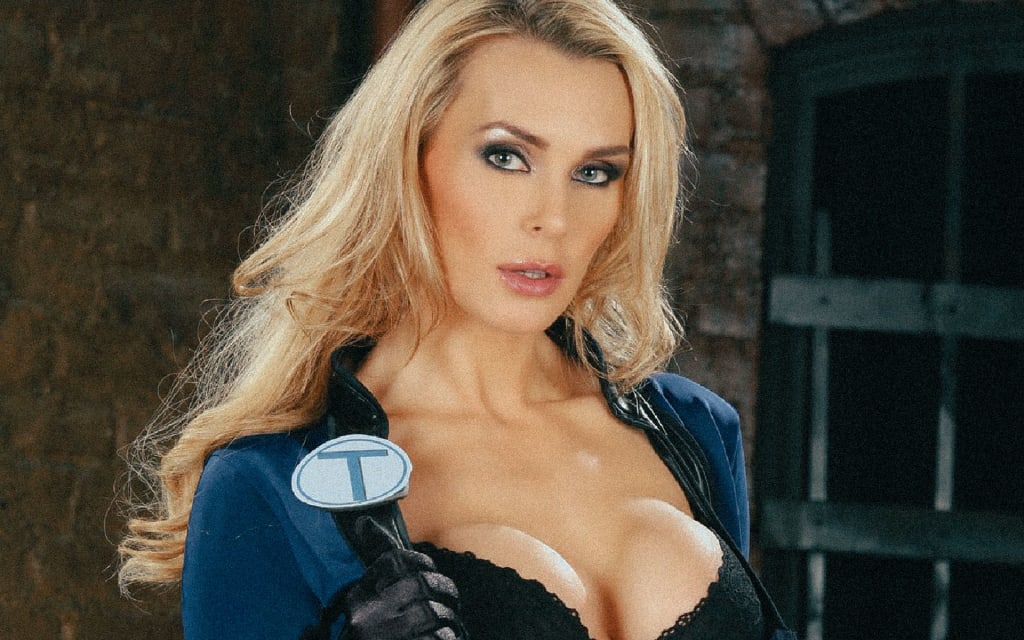 With her big boobs, perfect figure, and sex tapes, Tanya Tate might as well be a Kardashian. At Filthy Gorgeous Media, we celebrate a woman's right to use her body any way she wants to, which is why we are advocates for porn stars. In this article, we are featuring Tanta Tate, who is not only one of the sexiest British porn stars in the business, but is also an amazing cosplayer. While many people stereotype porn stars as trashy, emotionally "broken", or women who choose to spread their legs for the camera because they had to, Tanya Tate disproves these assumptions. In order to break down the stereotypes of porn stars, the Filthy Gorgeous Media staff has compiled a list of multiple adult stars that will hopefully once and for all, change the way people view porn stars. Our goal is to strip away a woman's porn identity in order to reveal who she really is away from the camera.
Besides being breathtakingly beautiful, Tanya Tate is also an English glamour model, writer, international cosplayer, and pornographic actress. This Liverpool born beauty made the transition into porn in 2008, when she decided she needed to spice up her otherwise dull office life. It was then, that Tanya Tate became more than just a pretty face in the crowd. She quickly found immediate success and had a popular series, Tanya Tates' Casting Couch, and became one of the top Adult Stars in England and Ireland; That wasn't enough for Tate's insatiable appetite to dominate the industry. Instead, she set her eyes on America and soon the multi-award winning star made her prescience known across the nation as one of the hottest performers to ever leave the U.K.
Once her first sex scene was released, Tate was in high demand from both directors and fans alike. She quickly became one of the most sought after stars in the business and that lead her to star in hundreds of films in order to pleasure her fans, especially those that enjoy MILF porn. In fact, Tate is best known for her multiple appearances in the MILF genre, earning her 10 MILF of the Year awards. If this doesn't prove that she is the sexiest mother to ever do it for the camera, then I don't know what does. She also executes the best blow jobs, solo shots, lesbian sex scenes, and everything in between. Furthermore, Tate embodies the mindset transitions from MILF to an adoring mother for fans and is always using social media to keep in touch with her minions. She also personalizes all of her goodies that she sends to her fans, from her own Tanya Tates' Casting Couch DVD, to custom movies and webcam shows. In this way, Tate ensures that everything has her Tanya Tate stamp of approval on it so it will be just perfect. But for her super fans, Tate has something better than just a seal of approval. She lets them have sex with her. Okay, not sex, but close to it! While she isn't open to doing her fans, she does in fact, have a fleshlight that is molded from her most intimate parts which will do wonders for any man.
While every fan can appreciate her work in MILF porn, Tate is also well known for her porn parodies, such as Game of Bones, The Incredible Hulk XXX, and Iron Man XXX. When porn parodies first become a popular sub-genre of erotic entertainment, it was aimed to amuse and expand their audience base by attracting their humorous side. First surfacing in the early 90′s this style was utilized more frequently because of the easily identifiable characters and plot elements. The subjects can range anywhere from simply role playing as different characters, to spoofing familiar stories, or historical events. While porn parodies are certainly fun, Tate is a serious and hardworking star. On top of her impressive career as an adult actress, she is also the owner and operator of the PR firm, Star Factory PR. After acquiring the company that represents some of the hottest performers in porn, Tate has proven to be a remarkable success in all facets of the adult industry. From adult actress to director, to producer, Tate is one of the hardest working businesswomen in the industry.
Yet all of her fame has not stopped her from abandoning her self -proclaimed geeky side. In fact, her stage name is inspired by her interest in comic books and attributed to the manner in which Stan Lee named his characters. In many of his comics, Lee uses the same initial in their first and last name. And while she has always had an affinity for superheroes, it was only recently that Tate took to dressing the part. The superhero geek made her first cosplay appearance at the 2010 San Diego Comic Con, dressed as Marvel Comics character Emma Frost. Tanya's popularity skyrocketed as her image appeared on several genre websites and blogs. As more fans become aware of the cosplayer, Tanya wanted a central place for them to find her geek pictures and videos so her superhero blog JustaLottaTanya.com was launched. The site has grown to include video comic book and movie reviews, all with her fun and sexy approach to geekdom. Not only that, but the British beauty unveiled her new comic book character, Lady Titan, at the San Diego Comic Con 2013.
Created by Tanya herself, Lady Titan is a planned comic book series that has its roots planted firmly in the mythology of live-action superhero television. In Lady Titan, an out of work actress obtains a costume of a 70's television superhero that enables her to perform great feats. Mastering those abilities proves to be elusive but that does not stop an emerging horde of villains from causing mayhem and coming after her. But before Lady Titan can hope to save the world from an impending threat, she'll first have to try and save herself. As a super star and super nerd all rolled into one sexy British blond bombshell package, Tate is an unstoppable force who is sitting comfortably on the top of the world and has no plans on getting down. "The more movies I make, the hornier I become. My biggest kick is knowing that someone is watching me getting all hot and horny while they play and bring themselves to an orgasm." To that quote, Filthy Gorgeous Media says thank you..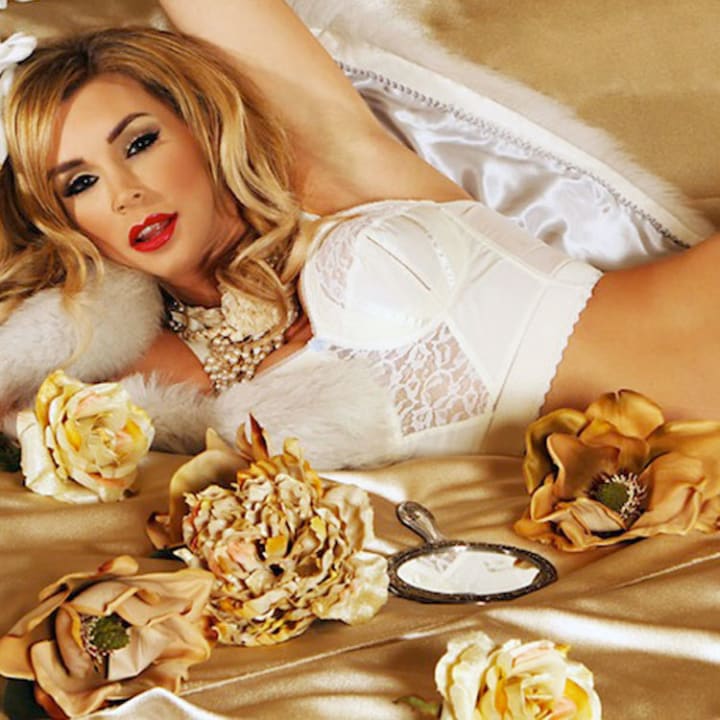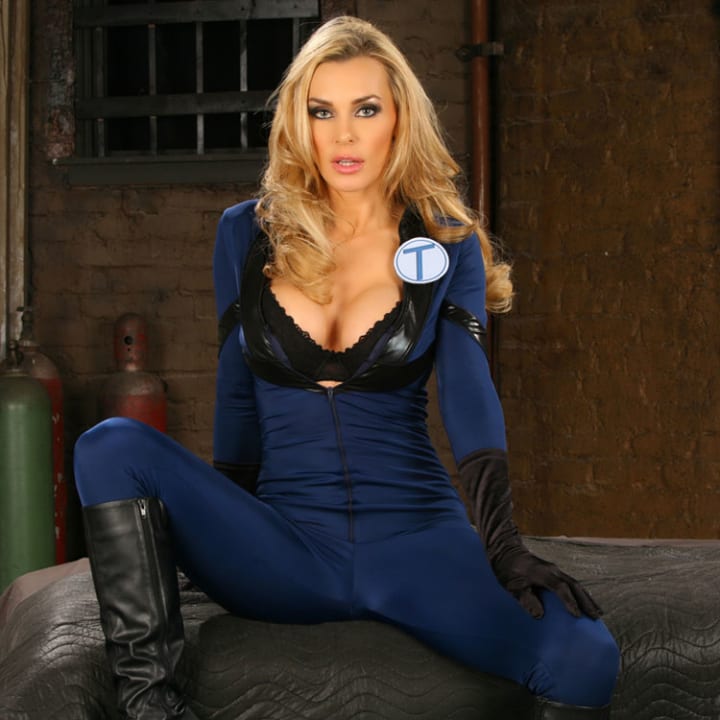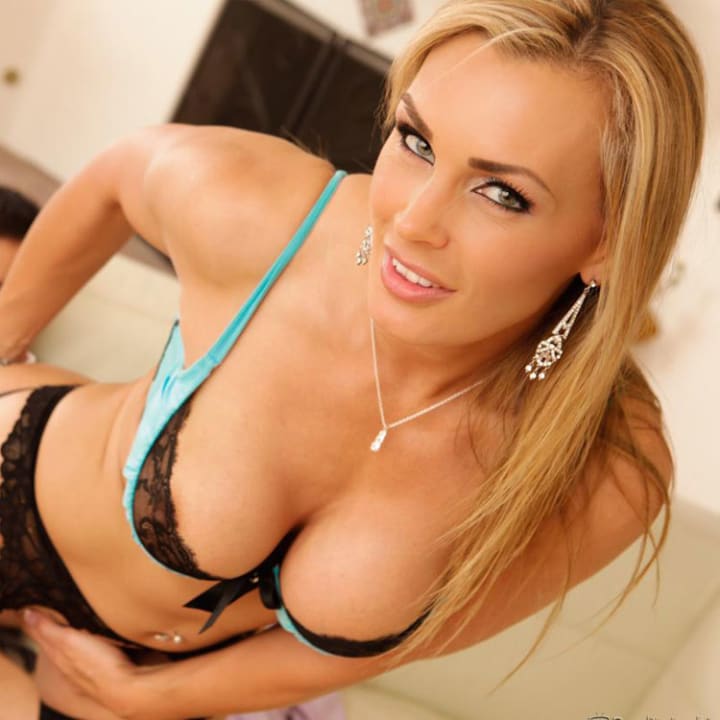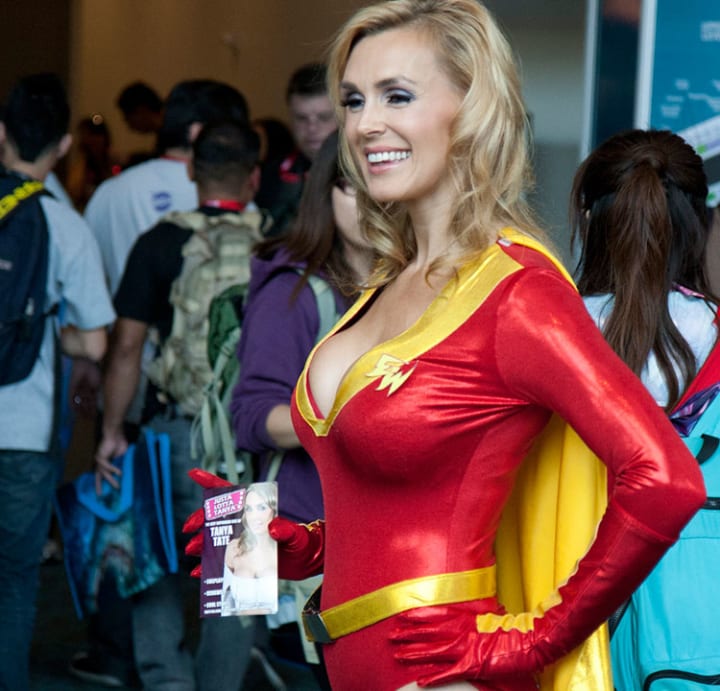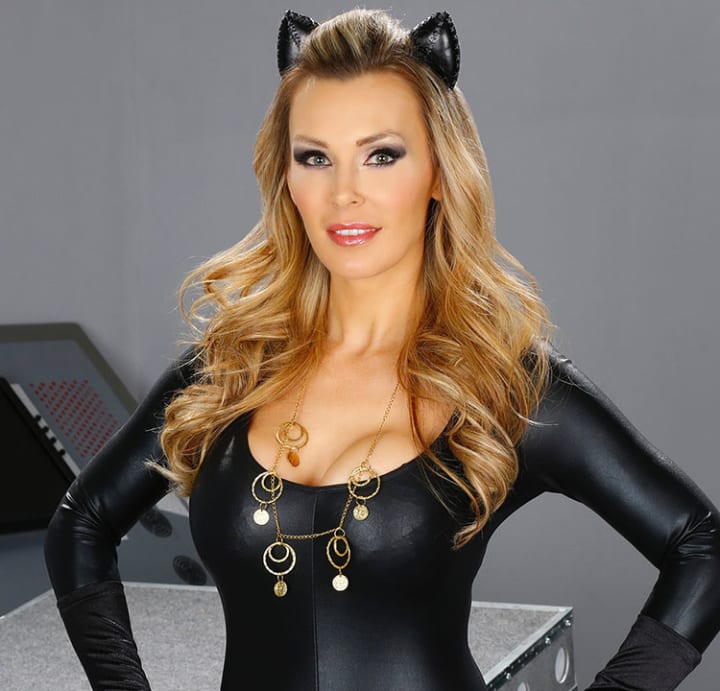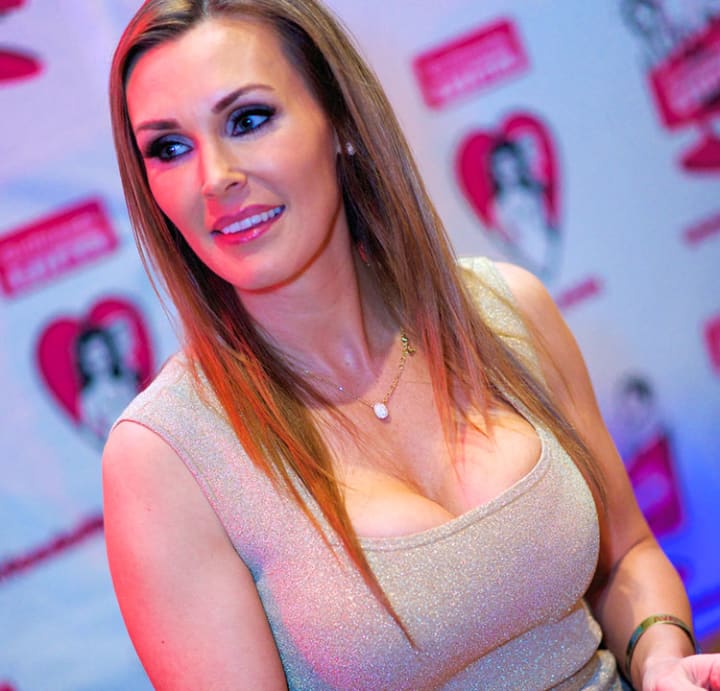 About the Creator
A group of inappropriate, unconventional & disruptive professionals. Some are women, some are men, some are straight, some are gay. All are Filthy.
Reader insights
Be the first to share your insights about this piece.
Add your insights